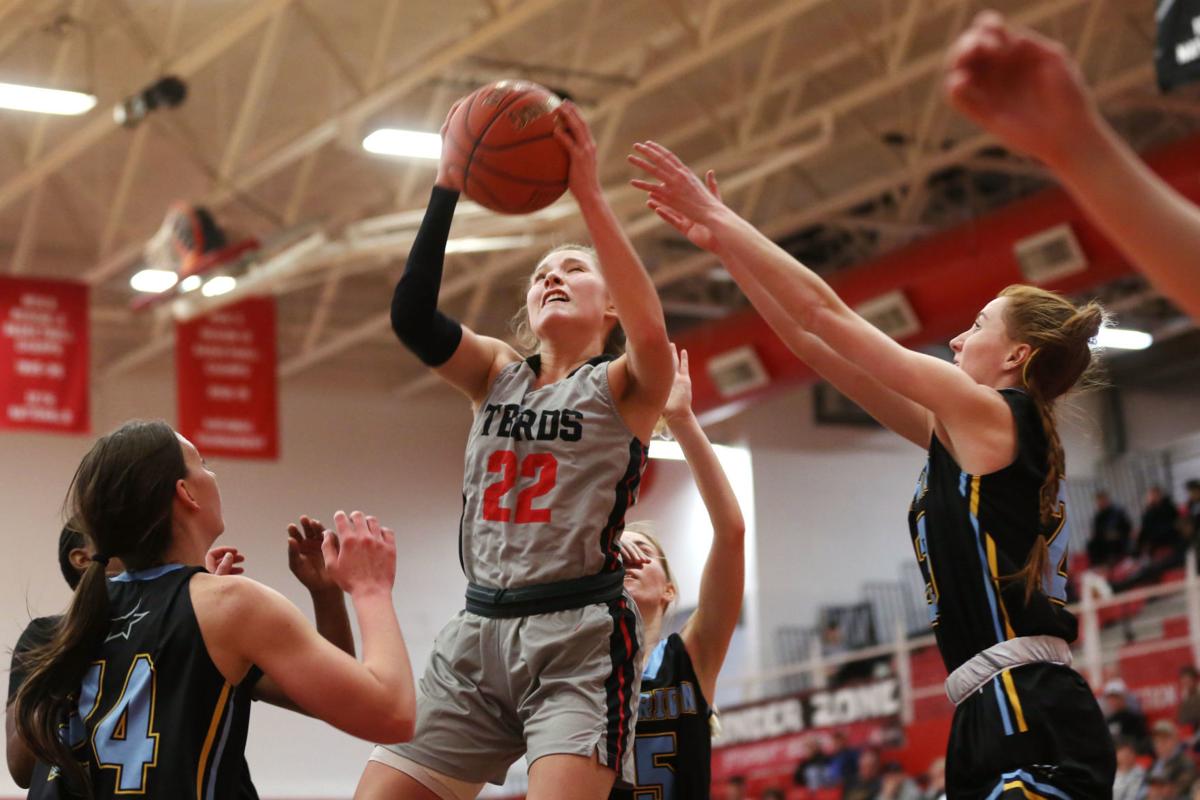 The Casper College men's basketball team was in perfect position to move into a tie for the Region IX North lead on Saturday, but Sindou Cisse had other plans.
The Western Wyoming Community College sophomore guard hit an off-balance, contested 3-pointer at the buzzer to lift the 13th-ranked Mustangs to a 94-93 victory over the the No. 23 Thunderbirds at Rock Springs.
The T-Birds (20-5, 7-3) led 48-45 at the half and pushed the advantage to as many as 13 points at 79-66 on Dathan Satchell's triple with 8 minutes to play.
Casper College, which has now dropped two consecutive conference games, continued to keep the Mustangs (23-3, 9-1) at bay, with David Walker's driving layup with 4:38 to play making it an 85-77 game. Western used a 9-2 run to cut the lead to 87-86 before Traizon Byrd's corner 3 made it 90-86 with 1:24 remaining.
You have free articles remaining.
Western responded with a 3 off a loose ball, but Jalen Harris made it 92-89 with a driving layup. The Mustangs made two free throws with 37.2 seconds to play. On the T-Birds' next possession, Philip Pepple Jr. made 1 of 2 free throws with 15.3 seconds on the clock and the Mustangs took advantage, with Cisse providing the heroics.
In the earlier game, the No. 17 Casper College women's team overcame 34.5 percent shooting to hold on for a 63-54 win over Western.
The T-Birds (22-3, 9-1) remain in at least a tie for the conference lead with four games remaining.
Natalia Otkhmezuri led three players in double figures with 15 points, while Ashley Tehau added 14 and Mya Jones chipped in 10.
Both T-Birds teams play at Eastern Wyoming College on Wednesday.