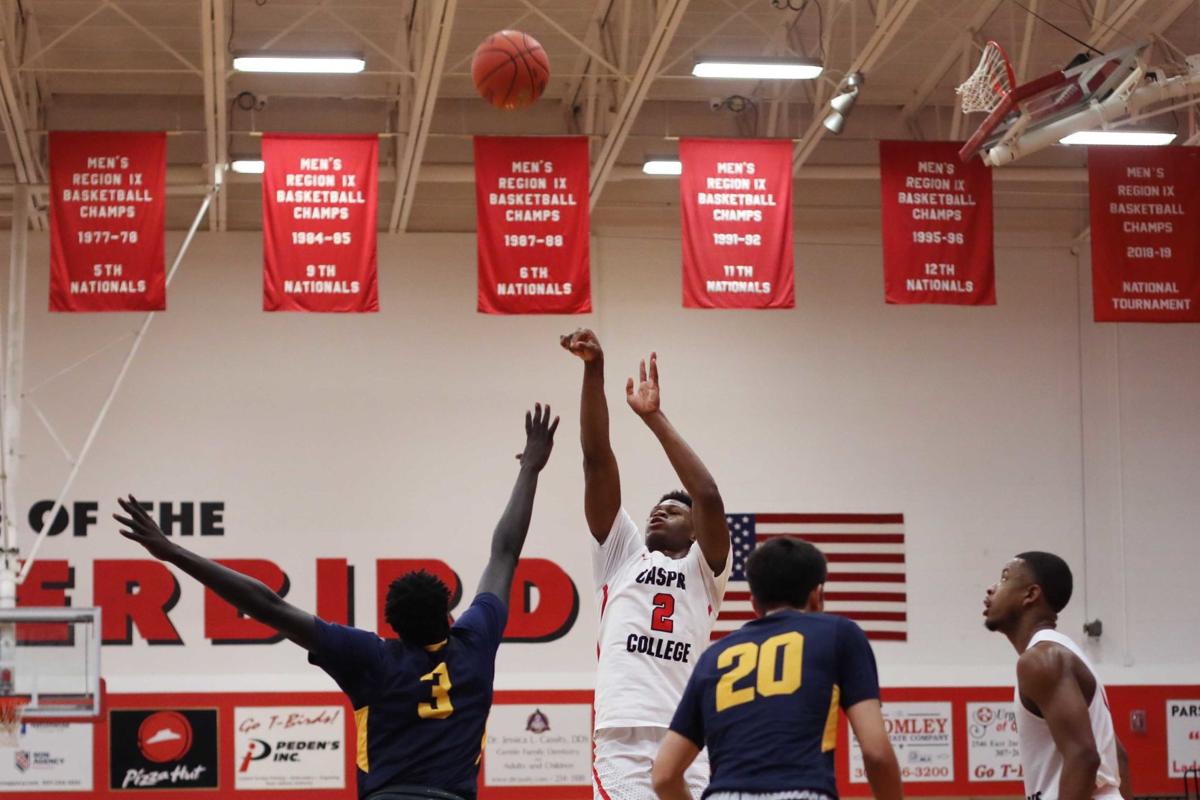 David Walker didn't want to wait.
The Casper College sophomore guard had been contacted by the University of Oregon and Murray State, and was beginning to hear from other Division I schools after his fast start to the season, but he went with a school that had been there all along.
Wednesday, the 6-foot-3 Walker signed to continue his collegiate career at the University of South Alabama.
"Now I can just focus on school and basketball," Walker said while surrounded by teammates in the lobby of Swede Erickson Thunderbird Gym.
Through four games, the transfer from College of Southern Idaho leads the T-Birds with 26.3 points per game and is a big reason Casper College is No. 9 in the latest National Junior College Athletics Association Top 25 rankings. Walker is shooting 56 percent from the field and scored a career-high 38 points in the T-Birds' victory over Air Force Prep on Nov. 2.
"What's impressed me with David is that his demeanor and his attitude have remained the same," first-year Casper College head coach Shaun Gutting said. "He enjoys the game and he has the ability to keep growing.
"Right now the most important thing to him is just winning games with his team."
You have free articles remaining.
The T-Birds (4-0) will look to keep that going this weekend when they face Williston State and Minnesota Prep Academy.
Walker credited the close-knit atmosphere at South Alabama with being a major factor in his decision.
"This was a family choice," he said.
Asked what he believes drew South Alabama's interest in him, Walker didn't hesitate with his answer.
"My ability to score the basketball," he replied.
South Alabama is 2-1 on the season after suffering a 70-69 loss to No. 22 Auburn, a Final Four team last year, on Tuesday. The Jaguars, who are led by second-year coach Richie Riley, play in the Sun Belt Conference.
Walker is the first from this year's T-Birds team to sign, although he undoubtedly won't be the last. But Gutting believes getting this one out of the way will allow the team to move forward without Walker being distracted about where to sign.
"I think it was important for him to get this done and out of the way," Gutting said. "He was able to build a relationship with the coaches at South Alabama and now he knows what his future is going to be."
Follow sports editor Jack Nowlin on Twitter @CASJackN