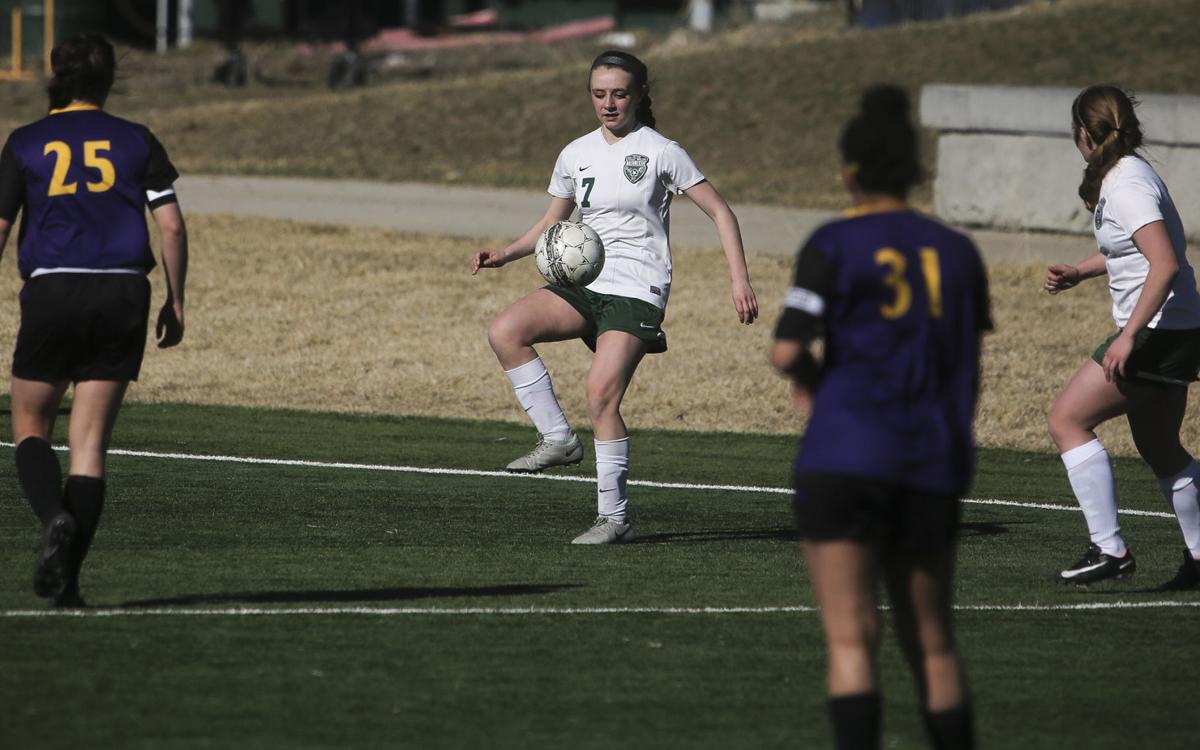 A season that was supposed to begin last August will finally kick off Friday for the first Casper College soccer teams. Both the men's and women's teams will open on the road, with the women heading west to face the College of Southern Nevada and the men traveling east to take on Pratt (Kansas) Community College.
The Thunderbirds were able to play a couple scrimmages earlier this spring, but last month's record-setting snowstorm forced the T-Birds to spend most of their practice time indoors instead of on the pitch.
"Obviously, we had limited time outside," said Casper College women's coach Ammon Bennett. "And even though we scored six goals and didn't give up any in our two scrimmages (against Central Wyoming and Northwest College), I would like to see us be more organized this weekend that we were in our scrimmages."
Following Friday's game, the T-Birds will play Snow College on Saturday in Henderson, Nevada.
Heading into the weekend, Bennett believes the strength of his team right now is on the offensive side of the field.
"It's always critical to score goals," he said, "but since we're still working on our organization, if our defense doesn't do well and we don't score goals we are going to have lots of issues. So hopefully our attacking players can create some scoring chances and we can score goals."
He listed sophomore midfielder Kylie Spangler and freshmen Sophia Henely and Alicia Gonzales as being instrumental in creating those chances. Spangler, a Kelly Walsh grad, played at Gillette College two years ago.
"They have to able to move the ball and create some opportunities for us to score," Bennett said.
Casper College men's head coach Ben McArthur is in a similar position as Bennett, hoping his team can overcome its lack of outdoor practice time.
"Our on-field chemistry is what we're trying to improve," McArthur said. "Obviously, wins are important and we want to win every game we play, but I think we're still trying to build team chemistry. We still have to learn what each player is good at and how these guys can get the most out of themselves and their teammates."
McArthur points to freshmen Jack Pascoe in the midfield and Gabe Gonzalez at forward, along with sophomore midfielder Danny Diaz, a former standout at Natrona County High, as players to watch this weekend.
"Jack is our center midfielder and he's our field general," McArthur said. "He's a guy that can impact the game in a lot of ways. And both Gabe and Danny have the ability to change the game at a moment's notice.
"And then we've got Victor Hugo, who is going to be our leader on the backline."