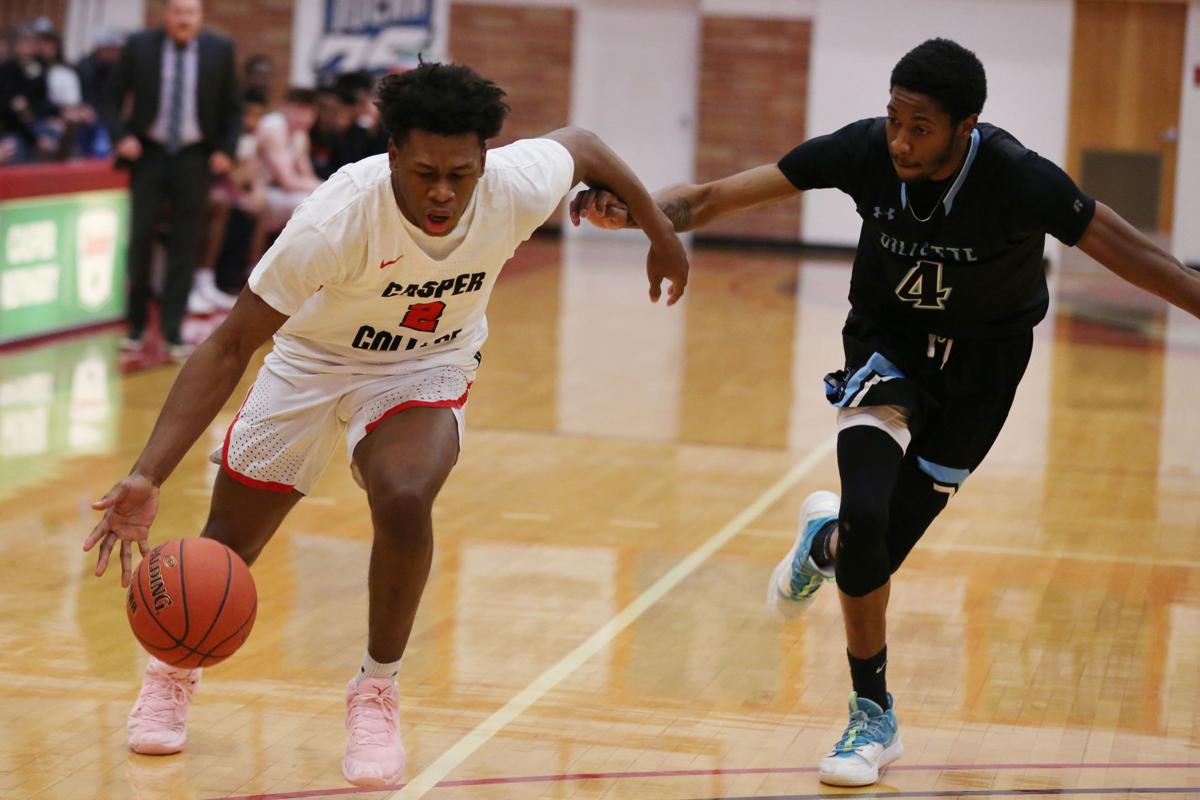 Casper College sophomore guards David Walker and Jalen Harris have both earned first-team All-Region IX selections.
The 6-foot-4 Walker averaged 22.4 points per game and shot 44.6 percent from the 3-point line for the Thunderbirds, whose season ended with a 112-108 loss to Western Nebraska Community College in the quarterfinals of the Region IX Tournament. Walker, who also was named to the all-tournament team, scored a career-high 47 points in the loss.
Harris, a 6-1 point guard, averaged 16.2 points and a team-leading 4.9 assists per game.
Western Wyoming Community College's Manel Ayol was named the Region IX Player of the Year.
Be the first to know
Get local news delivered to your inbox!