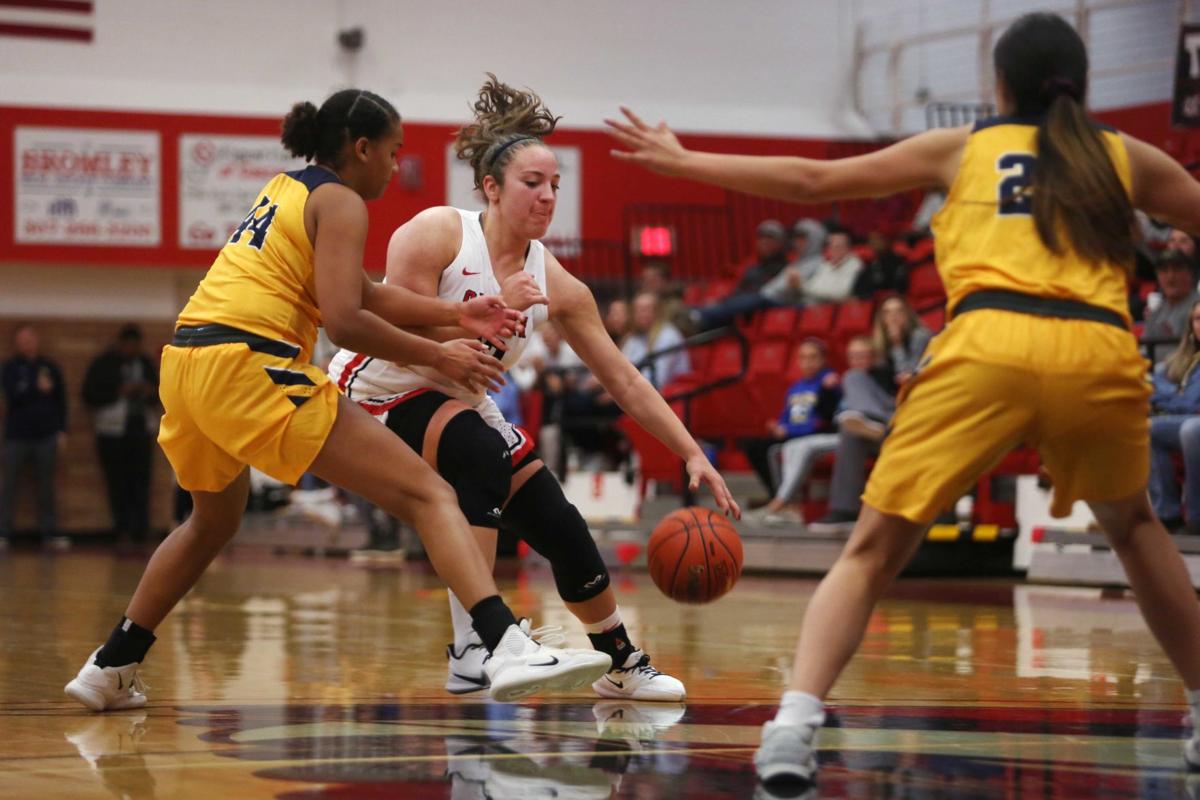 The 16th-ranked Casper College women's basketball team wrapped up a stretch of four games in five days Tuesday with its fifth consecutive victory — a 95-81 win over Otero Junior College in La Junta, Colorado.
You have free articles remaining.
Freshman Natalia Otkhmezuri scored a career-high 38 points to lead the Thunderbirds, who improved to 12-1 on the season. The 5-foot-8 guard had 15 points in the first quarter and 26 at the half after she had a team-high 23 points in the T-Birds' 90-66 win over Trinidad State Junior College on Monday night.
Other double-digit scorers for Casper College in Tuesday's win were Marija Bakic and Kammie Ragsdale (Pine Bluffs), both of whom finished with 13 points.
In Monday's win, Ragsdale had 17 points, Bakic added 14 and Reka Soos pitched in 12 points and eight rebounds. The T-Birds' tough stretch began over the weekend in Sheridan, where they went 2-0 at the Sheridan College Thanksgiving Classic. When all was said and done the T-Birds traveled more than 1,141 miles.