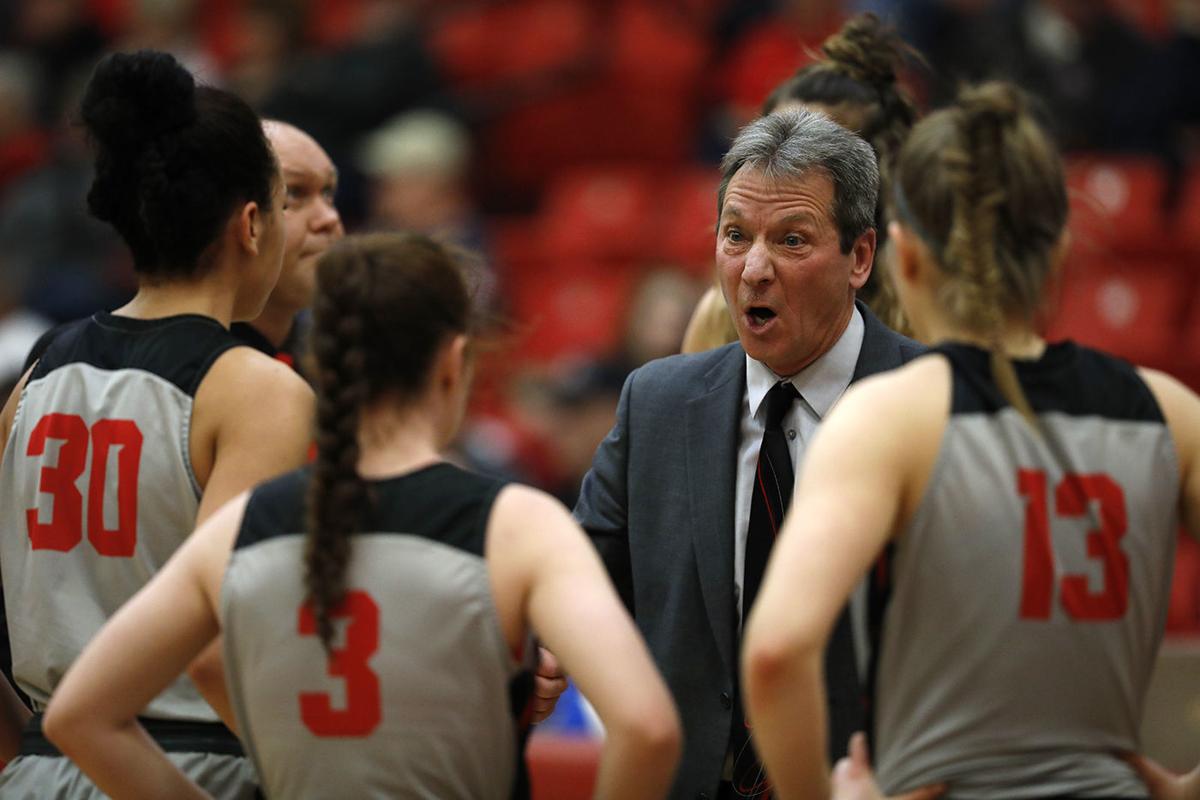 To say that Paul Marble had an interesting first day on the job as Casper College athletic director would be an understatement. The former assistant athletic director at Salt Lake Community College, Marble took over as the Thunderbirds' AD on Monday, the same day the National Junior College Athletic Administration announced that all of its close-contact fall sports would now take place in the spring.
The list of affected sports includes five Casper College programs — men's and women's soccer, which were slated to have their inaugural seasons this fall; volleyball; and men's and women's basketball.
"After a long deliberate thought process, the NJCAA decided to kick this can down the road to the spring," Marble said in a phone interview. "And that's probably in everybody's best interest at this point.
"We have to have faith and confidence in having bright people do the right things from a national level. We're not in this by ourselves by any stretch."
The shift, which followed recommendations from the NJCAA Presidential Advisory Council and the NJCAA Board of Regents, came as a response to the ongoing coronavirus pandemic.
"Our greatest focus is and always has been providing the best opportunities for our student-athletes," Dr. Christopher Parker, NJCAA President & CEO, said in a news release. "Through a unified effort from our Presidential Advisory Council, the Board of Regents, and leadership staff, our most recent plan of action provides a path that keeps our student-athletes competing at the highest level with proper safety measures in place. As we move forward as an association, we will continue to provide opportunities for our student-athletes, coaches, and all those involved with the NJCAA to be safe and successful."
The move comes less than a month after the NJCAA announced it was planning to go ahead as planned with its fall sports schedules. And it is just three weeks removed from the decision by the Northern Wyoming Community College District to cut all sports other than rodeo at Gillette College and Sheridan College, both of which were members of Region IX along with Casper College.
"This is all new to everybody so we'll make it work and we'll get it done," said longtime Casper College volleyball coach Angel Sharman, who also served as the school's athletic director the past three years. "At first it was disappointing because on June 19 we thought we were going ahead as planned, and now we find out we're going in the spring. But we'll make it work."
Casper College, along with the rest of the junior colleges across the country, doesn't have a choice. The move to the spring not only means there won't be any fall sports at the college this fall, but it will create a logjam of activities in the spring. That could cause problems not only for scheduling — the volleyball team and both basketball teams all practice and play their home games at Swede Erickson Thunderbird Gym — but for traveling, with all five programs competing in the spring.
"Scheduling and transportation are going to be tough," Sharman said. "Once we figure that out I think we'll be OK; it's just a little crazy right now."
Marble said coaches and administrators from throughout the region plan on meeting over the next two weeks to work out scheduling issues. The NJCAA has provided some guidance in that regard, though, by announcing the number of contests each sport is allowed to compete in. Soccer teams can play 14 games beginning April 2 and finishing no later than May 24, volleyball can play 21 matches (Jan. 29-April 3) and basketball can play 22 games (Jan. 22-April 10).
"We would all prefer a traditional schedule and traditional practice times," Casper College women's head basketball coach Dwight Gunnare admitted, "but traditional is just not part of our vocabulary right now. It's the chance we have to play and now we have to make it work. I kind of favor this decision because it gives us the best chance of starting and completing the season."
Follow sports editor Jack Nowlin on Twitter @CASJackN
Be the first to know
Get local news delivered to your inbox!