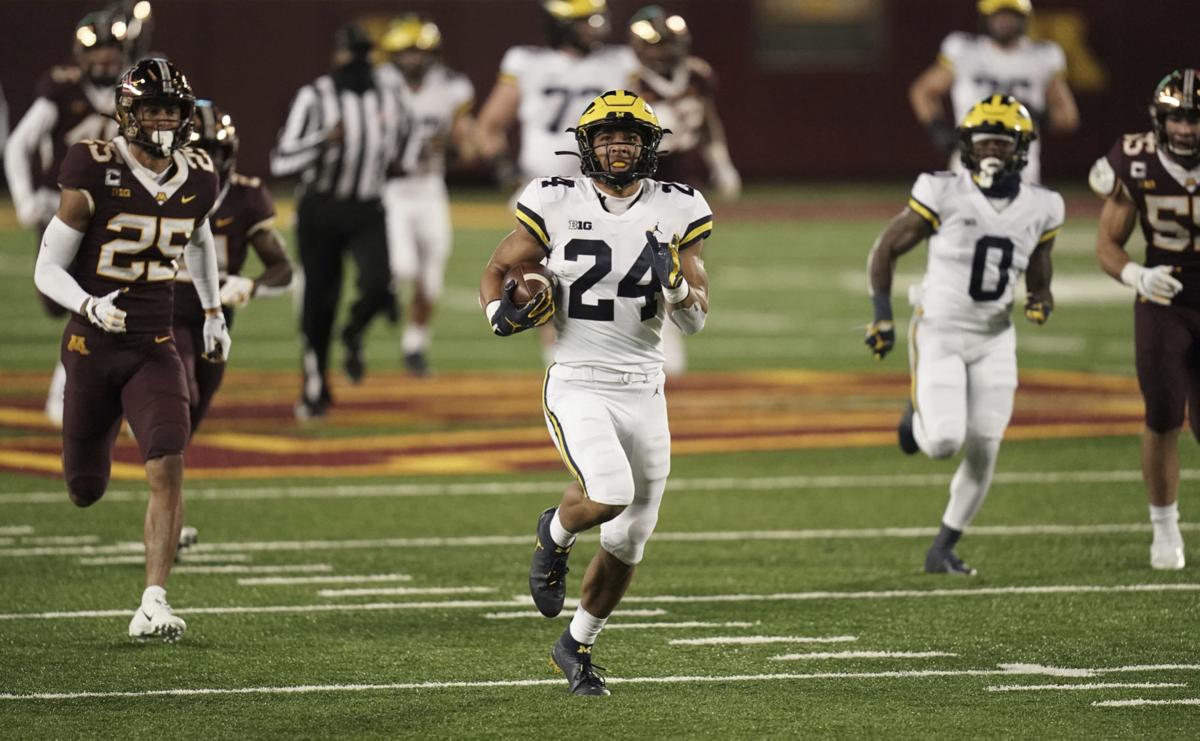 LARAMIE — Welcome back, Big Ten and the Mountain West.
Those leagues finally took to the field Saturday, and Ohio State and Michigan turned in the most impressive showings (Indiana deserves a nod here, too). The Buckeyes cruised past Nebraska while Michigan notched a four-TD victory over Minnesota, earning itself a spot on my Associated Press Top 25 ballot this week.
Indiana pulled off the biggest upset of the weekend with its 36-35 win over Penn State. In the Mountain West, preseason favorite Boise State didn't have much trouble with Utah State in an opening 42-13 win.
Here's how I voted in this week's Top 25. Records in parentheses for teams that have yet to play are from last season.
1. Clemson (6-0): The Tigers led by just a touchdown in the third quarter before outscoring Syracuse 20-0 the rest of the way in a 47-21 win Saturday. Clemson hosts Boston College this week.
2. Alabama (5-0): The Tide stayed perfect with a 48-17 win at Tennessee, but that was secondary to the potential season-ending leg injury to All-American receiver Jaylen Waddle. Something tells me Alabama's other top-flight wideouts will be able to pick up the slack for one of the nation's top offenses. Next up for 'Bama is a home date with Mississippi State this week.
3. Ohio State (1-0): QB Justin Fields had a nearly flawless debut (20 of 21, 276 yards, two TDs), and the Buckeyes had the look of a national title contender in a 52-17 pasting of Nebraska. Ohio State travels to Penn State on Saturday.
4. Georgia (3-1): UGA had the week off. This week, the Bulldogs travel to Kentucky.
5. Notre Dame (5-0): Ian Book threw for 312 yards and three TDs, and the Fighting Irish's defense suffocated Pitt en route to a 45-3 win. Notre Dame heads to Georgia Tech this week.
20. Coastal Carolina (5-0)
Follow UW athletics beat writer Davis Potter on Twitter @DavisEPotter
Be the first to know
Get local news delivered to your inbox!