Five Cowboys were NCAA qualifiers before the coronavirus outbreak prematurely ended their seasons.
Additions, subtractions following a coaching change have the Cowboys with more spots to fill on its 2020-21 roster.
Sophomore forward is fourth Cowboy to enter transfer portal.
Other UW coaches might be forced to take pay cuts because of the ongoing coronavirus pandemic.
UW coach Craig Bohl, athletic director Tom Burman remain hopeful about the upcoming season taking place.
Financial gift comes after the NCAA granted eligibility relief to student-athletes whose seasons were canceled.
Cowboys coach has used time to read and rewatch old movies.
Head coach Craig Bohl still meets regularly with staff thanks to video conferencing.
Davis Potter's story on the University of Wyoming's public apology to the Black 14 won first place in the 2019 APSE contest for breaking news.
Cowboys' sophomore big fits into Jeff Linder's system as a stretch forward.
Sophomore shot nearly 45 percent from deep for Indian Hills CC this season.
It's time to start taking the coronavirus and its far-reaching effects seriously.
Former guard was a member of Cowboys' most recent NCAA Tournament team.
The two join TJ Taylor in the transfer portal.
Former Northern Colorado signee decides to join the Cowboys' new coach.
Former Gillette standout spent the past two years as head coach at Missouri Western State.
The Star-Tribune previewed each position on Wyoming's football team heading into the spring. Practice, which was initially scheduled to begin …
DeWeese joins Shaun Vandiver on Linder's staff.
Cowboys also have voids to fill at punter and in the return game.
New coach seeks a return to Cowboys' glory days at Arena-Auditorium.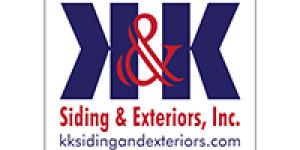 K & K Siding and Exterior Inc.
C.J. Coldon expects to be in the mix for a starting spot when he's fully healthy.
Cowboys have to replace leading tackler Alijah Halliburton at the back end of the defense.
Cowboys begin life without linebackers Logan Wilson and Cassh Maluia.
Unknowns far outweigh the knowns with sports world on hold.
Guard led the Cowboys in scoring, rebounding and assists this past season.
Cowboys struggled from distance the past couple of seasons.
Senior defensive end Garrett Crall provides veteran leadership for Cowboys' d-line.