Wyoming football returns to War Memorial Stadium on Saturday for a homecoming matchup with New Mexico at 1 p.m. Refresh this page throughout t…
The Wyoming soccer team played Mountain West-leading Boise State even for more than 100 minutes Friday, but the Broncos scored in the 102nd mi…
The 30th-ranked Wyoming men's cross country team finished 24th at the Nuttycombe Invitational in Madison, Wisconsin, on Friday.
The Wyoming volleyball team survived a five-set marathon Thursday to win 3-2 (25-13, 20-25, 25-21, 23-25, 15-13) at Utah State.
So what we all need right now is a big, fat win. Nothing cures a "crisis" like a win — on Homecoming to boot.
Wyoming assistant coach Willie Mack Garza has been suspended indefinitely from the football team after being charged with driving under the in…
Wyoming will start a two-game homestand Saturday with a 1 p.m. homecoming tilt with New Mexico at War Memorial Stadium. Need to catch up on al…
Steve Virgen covers New Mexico football for the Albuquerque Journal. We caught up with him to talk about the Lobos ahead of Saturday's game.
LARAMIE — Halfway through the season, Wyoming has twice as many wins as it does losses.
115.3 Even with a rushing attack that ranks in the top 20 in the Football Bowl Subdivision, finding balance with the passing game continues to…
Sean Chambers is all too familiar with what cancer can do to a family.
The Mountain West and Atlantic 10 announced Thursday the lineup for the inaugural Mountain West-Atlantic 10 Challenge Series beginning in the …
The University of Wyoming cross country teams will be on the road this weekend, with the Cowboys and Cowgirls competing in separate meets.
Seven former Wyoming Cowboys were taken in the inaugural XFL draft, which ran Tuesday and Wednesday.
The University of Wyoming volleyball team is on the road this weekend for a pair of Mountain West matches.
As the Cowboys prepare to start the second half of their season, they're hurting again.
The University of Wyoming women's golf team placed 15th out of 18 teams at the Pat Lesser Harbottle Invitational on Tuesday at the Tacoma Golf…
LARAMIE — To those watching, Sean Chambers was delivering body blows. For Wyoming's quarterback, there was a reason behind the thuds.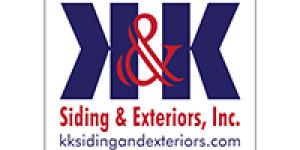 K & K Siding and Exterior Inc.
Wyoming's men's basketball team was picked to finish 10th in the Mountain West in the league's preseason media poll. The predicted order of fi…
LARAMIE — Wyoming's offensive line has been dealt another blow.
LARAMIE — There's no confusing Wyoming's offensive identity.
Fifty years ago this week, 14 black members of the University of Wyoming football team met with head coach Lloyd Eaton to ask if they could we…
University of Wyoming libero Madi Fields was named the Mountain West Defensive Player of the Week on Monday.
The Wyoming soccer team's offensive struggles continued Sunday as the Cowgirls lost 2-0 to Fresno State at the Louis S. Madrid Sports Complex …