Jaren Calkins from Lander signed Wednesday to play golf at the University of Wyoming. Calkins was a two-time state champion for the Tigers and…
The University of Wyoming cross country teams head to Las Vegas on Friday to compete in the Mountain West Championships. It will be just the t…
Injured players have missed some if not all of the conference season.
The chance to get closer to a place and people he's all too familiar with convinced the Cowboys' new offensive line coach to leave the NFL.
Cowboys' new play caller spoke with local media members for the first time Monday.
The Cowboys' spring game is tentatively scheduled for May 8.
The Wyoming volleyball team snapped a three-game losing streak with a 3-1 home victory (27-25, 25-19, 23-25, 25-22) over rival Colorado State …
UW hasn't played since Feb. 13 and may not play again until next month's Mountain West Tournament.
University of Wyoming junior William Nolan led a solid day for the Cowboys by winning the long jump title at the Championships at the Peak on …
The University of Wyoming lost its third consecutive match Friday night, losing to rival Colorado State at the UniWyo Sports Complex in Laramie.
Join us each week for the Pokescast, a podcast about University of Wyoming athletics brought to you by the Star-Tribune.
University of Wyoming redshirt junior Hayden Hastings is No 7 in the latest coaches rankings for the NCAA Division I Wrestling Championships. …
The University of Wyoming volleyball team will try to get back on the winning track when it hosts rival Colorado State for a two-game series b…
Coronavirus issues within opponents' programs have nixed home games for the Cowboys and Cowgirls.
Cowboys will play Aggies on the road before hosting Runnin' Rebels.
Wyoming hasn't played a game since Feb. 13.
Six University of Wyoming swimmers, along with sophomore diver Melissa Mirafuentes and a relay team, were named to the All-Mountain team on Monday.
University of Wyoming sophomore Melissa Mirafuentes added to the Cowgirls' gold-medal haul at the Mountain West Swimming & Diving Champion…
Cowboys's wrestlers are mixing longtime strength exercises with an altered approach in the weight room.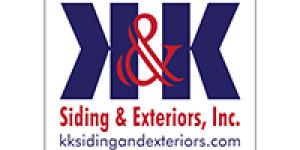 K & K Siding and Exterior Inc.
One day after getting swept at Boise State, the University of Wyoming volleyball team put up a fight before the Broncos held on for a 3-1 (25-…
Cowboys' youngsters come through down the stretch to help UW avoid ending up on the wrong side of the Mountain West's biggest comeback this season.
University of Wyoming senior Katelyn Blattner won her second gold medal at the 2021 Mountain West Women's Swimming & Diving Championship l…
Things got dicey for the Cowboys after leading by as many as 27 points, but UW pulls away late for its second sweep of the Mountain West season.
The University of Wyoming volleyball team's perfect start came to a crashing halt Friday at Boise State as the Broncos rolled to a 3-0 sweep (…
Wyoming senior Katelyn Blattner defended her 500-yard freestyle title Thursday night at the Mountain West Swimming & Diving Championship i…