Contingency plans for upcoming college football season continue to be discussed.
Huskies replace Clemson on UW's non-conference slate for that season.
State champion will wrestle at the University of Wyoming next season.
Marqueston Huff, Lucas Wacha, Robert Priester ponder futures following league's sudden cancellation in response to the coronavirus outbreak.
Decision comes after moratorium lifted on voluntary football, hoops on-campus activities beginning June 1.
NCAA votes to lift moratorium on voluntary on-campus workouts.
Every team meets multiyear minimum needed to be eligible for postseason.
Cowboys' assistant turned down promotion at Northern Colorado to remain on Linder's coaching staff.
Wicks' coaching style, vibrant personality originated from his upbringing in Gillette.
The 6-foot-8, 190-pounder fills one of the Cowboys' final two scholarships in current recruiting cycle.
Additions, subtractions following a coaching change have the Cowboys with more spots to fill on their 2020-21 roster.
Join us each week for the Pokescast, a podcast about University of Wyoming athletics brought to you by the Star-Tribune.
Chad Muma will take over at MLB, but there's far more uncertainty on the outside.
Ticket revenue, academic performance, scheduling among ways UW's new basketball coach can make additional income.
College sports' governing body takes major step toward allowing student-athletes to profit off sponsorships and endorsements.
A running list of players that are considering leaving the Cowboys' program if they haven't already.
Abdullah redshirted last season after signing with the Cowboys in 2019.
The event, which had previously been held in Las Vegas, was scheduled to move to Los Angeles this summer.
Chambers is more than six months removed from knee injury that ended his redshirt freshman season.
John Grigsby played senior season at Park Center High School in Minnesota.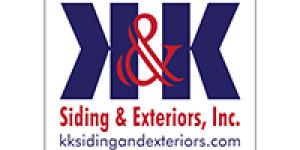 K & K Siding and Exterior Inc.
Four coaches, including longtime defensive assistant Pete Kaligis, receive raises.
Casper product may have been the top linebacker on his new team's draft board.
Big 12 Longhorns won't be making a return trip to UW.
Wilson, Maluia are the first UW players at the same position to be drafted in the same year since 1989.
Maluia met with New England Patriots before the team drafted him Saturday.
The Star-Tribune spent the first two days of the draft with Wilson and a small gathering of family and friends at his father's home in Casper …
Hall had four interceptions and 20 passes defended in his four years with the Cowboys.