Miss any of the Star-Tribune's preview content leading up to the Cowboys' season opener? Find it all in one place here.
Wyoming football starts its conference-only season Saturday with a 5 p.m. MT kick at Nevada. Refresh this page throughout the day for updates …
Matchup of teams with Mountain West title aspirations will play out in front of a largely empty Mackay Stadium on Saturday.
Duke Ritenhouse covers Nevada as the beat writer for the Reno Gazette-Journal. We caught up with him to talk about the Wolf Pack ahead of Satu…
A look at some key storylines for UW's first game of the season.
Key stats ahead of Wyoming's season opener at Nevada.
Players to watch in Wyoming's season opener at Nevada.
Join us each week for the Pokescast, a podcast about University of Wyoming athletics brought to you by the Star-Tribune.
Cowboys trying to avoid COVID-19 outbreak during their first road trip of the season.
Cowboys' coaches, players have reasons to believe the offense will be more multi-dimensional this fall.
Cowboys aren't changing schematically, but UW's first-year defensive coordinator will have his own wrinkles
A COVID-19 test positivity rate of 7.5 percent for either team during game week would force a review of circumstances to determine whether a g…
Cowboys will start the season without their most experienced defensive lineman.
Exactly what the Cowboys' quarterback rotation will look like against Nevada remains a mystery.
QB Sean Chambers among four captains for the Cowboys.
Senior follows Andrew Wingard and Alijah Halliburton at a position that's been among the most productive in the Cowboys' defense in recent years.
Cowboys have seven starters back on an offense that's averaged less than 26 points the last two seasons.
The Cowboys' once-prized recruit is working to get back to his old form in Jeff Linder's shooter-friendly offense.
Cowboys, who held their first official practice Thursday, are tentatively scheduled to start the season in a multi-team event in late November.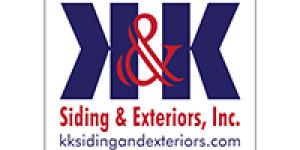 K & K Siding and Exterior Inc.
Cowboys still plan to play QBs Sean Chambers and Levi Williams against Nevada.
The University of Wyoming men's basketball team will hold their first official practice under first-year coach Jeff Linder on Thursday.
Cowgirls return three starters in Quinn Weidemann, Alba Sanchez Ramos and Tommi Olson.
Cowboys also expect players recently sidelined because of COVID-19 concerns to return to the field Thursday.
All eight of UW's games will be televised nationally.
We're counting down the Cowboys' most memorable games of the past 20 years. Here's 10 other games that get an honorable mention.
We're counting down the Cowboys' most memorable games of the past 20 years. Here's No. 1: A wild ending of teams' 2016 matchup -- complete wit…