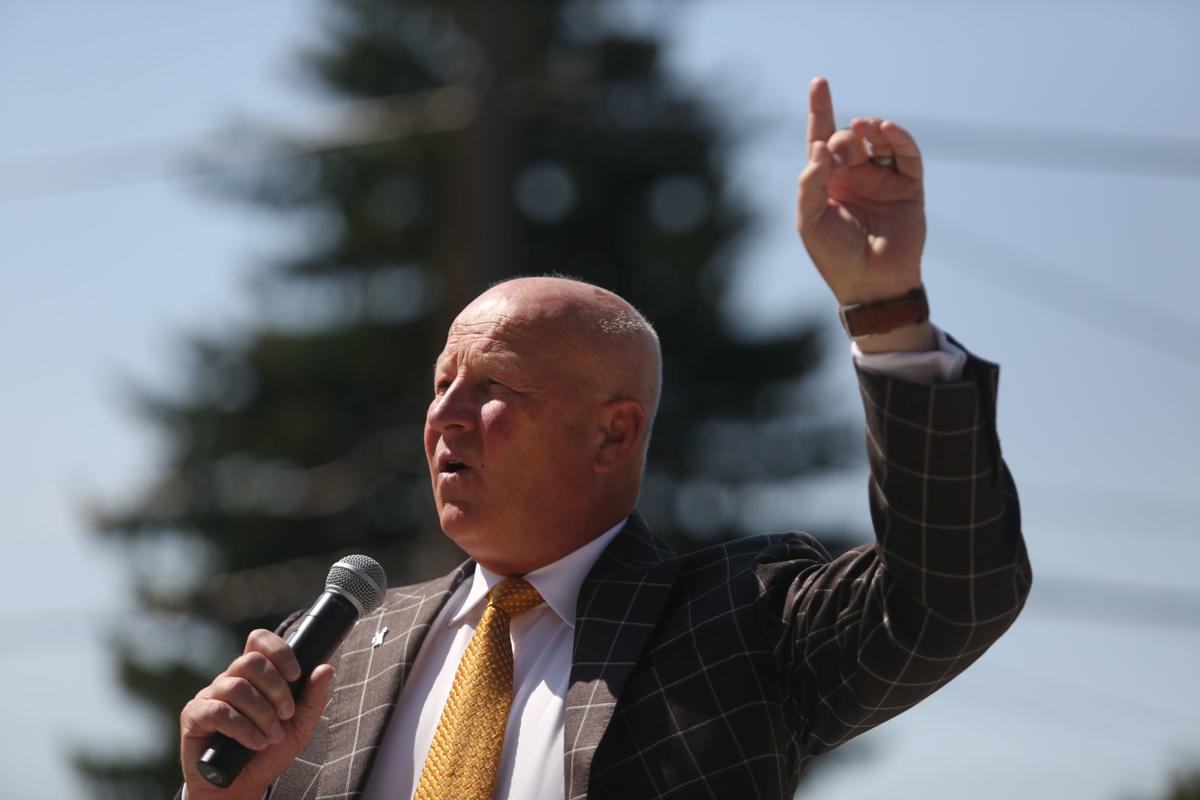 LARAMIE -- When it comes to colleges funding extra scholarships for student-athletes who have been given the chance to extend their eligibility by another season in the wake of the coronavirus outbreak, Craig Bohl has taken that financial burden off his school's shoulders.
Wyoming's football coach and his wife, Leia, are donating $100,000 to the school's athletic department to cover the scholarship costs for seniors in spring sports who have indicated they want to return to UW for another season of competition. The gift was announced by the school Friday.
"Leia and I have been blessed by our time at Wyoming," Bohl said in a statement. "This is an opportunity for us to give back to the young people who represent our university so well. Tough times don't last, but tough people do."
Track and field, men's and women's golf and women's tennis make up the school's spring sports. UW athletic director Tom Burman told the Star-Tribune that eight seniors in those sports have indicated they plan on returning for the 2020-21 academic year. UW had one senior tennis player on this year's roster, but Burman said she doesn't intend to return next spring.
Those eight scholarships will total roughly $70,000 next spring. The rest of Bohl's donation, which is not part of a salary cut, will be put toward the school's athletics training table and the nutritional needs of student-athletes.
With Bohl's donation exceeding the amount needed for the additional scholarships, every senior that decides to return next spring will do so at the same rate his or her scholarship was worth this year. Burman said he wasn't sure it would've been feasible for the athletic department to foot the bill for every senior wishing to return to school until Bohl called him Thursday to offer the donation.
"He and I have talked about some of the financial challenges we're facing in the short-term and the possible financial challenges we may face long-term," Burman told the Star-Tribune in a phone interview Friday. "He knew how badly I wanted to fund those scholarships for those senior spring-sport athletes, and I just wasn't sure I could find a way to do that in the current environment. So he knew it was important to me, and I respect him and Leia for making it important to them because he didn't have to do that. He did it out of his own desire to help the university and to help these kids."
Burman said UW won't be paying for extra scholarships for underclassmen.
"It's only the senior kids," Burman said. "That's the way most schools are doing this. They're not extending the clocks on all kids. Most schools at our (Group of Five) level, I should say."
Follow UW athletics beat writer Davis Potter on Twitter at @DavisEPotter.
Be the first to know
Get local news delivered to your inbox!