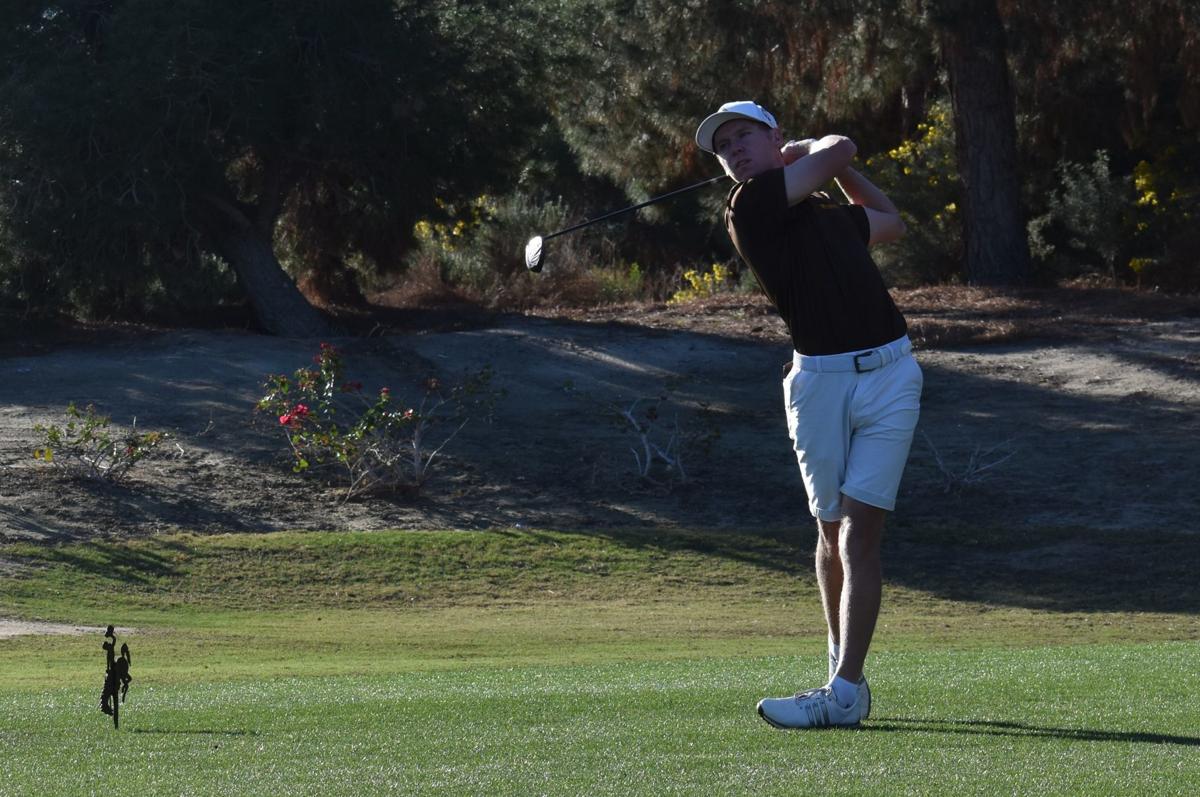 LARAMIE — Wyoming's men's golf team landed in Arizona to the news.
Dan Starzinski and his teammates had already played their first two tournaments of the spring and were supposed to start their third in mid-March at the Arizona NIT on the campus of the University of Arizona. But shortly after their plane touched down in Tucson, they all learned that wasn't going to happen.
"(UW men's golf coach) Joe (Jensen) kind of brought us together for a team meeting in baggage claim," Starzinski recalled. "He basically told us to go home and that the tournament wasn't going to happen. Right after that, everything kind of just escalated. It went from one tournament being canceled to the rest of the season being canceled."
The cancellation of the spring sports season in response to the coronavirus pandemic was particularly hard for Starzinski to stomach. A Phoenix native who's been a part of UW's men's golf program for five years, Starzinski was the lone senior on the roster and just had the majority of his final collegiate season taken away from him.
"It was really sad, especially as a senior," Starzinski said. "You're kind of just gearing up in the spring for some really cool senior moments toward the end of the spring season. It was a little bit of anger, frustration and a little bit of sadness."
Starzinski was admittedly skeptical of the notion that the NCAA would grant another year of eligibility to him, especially since the golf team had at least gotten its season started unlike some other spring sports. Starzinski began the spring with a fourth-place finish in The Prestige tournament in La Quinta, California, before combining to shoot a 1-under par in the Wyoming Desert Intercollegiate back in February.
But that's exactly what college sports' governing body did when it extended the eligibility of all student-athletes in spring sports. Starzinski graduated this spring with a degree in civil engineering, but he wanted his chance to make a full season of senior memories. That and the uncertain future Starzinski believes he would've faced in the job market made for an easy decision to return to UW for a sixth year.
"I'm sure it would've been really hard to find a job, so going back to school seemed like a great option like it always is," Starzinski said. "And then also, I didn't really want to give up my senior season. There's a lot to be said for that final moment of having your parents and your loved ones on the 18th green or coming to watch your conference tournament kind of knowing it'll be the last college tournament you ever play regardless of if I turn professional.
"It's really your last college tournament, and it's always going to be an important part of my life — the University of Wyoming, the golf team, coach Joe, all my teammates, my parents who've been there for everything. You look forward to those moments, and you just really don't want to have those taken away."
Starzinski also didn't have to worry about how he might pay for another year of school, which he admitted would've made his decision a little harder. Starzinski was on scholarship at UW, but the NCAA put the onus on each school to find a way to fund the extra scholarships for any seniors that chose to return for another year.
UW football coach Craig Bohl and his wife, Leia, stepped up with a $100,000 donation to cover that expense, so Starzinski will remain on scholarship as he goes through graduate school in UW's MBA program.
"I think (the NCAA) made the right decision," Starzinski said. "Then to have the financial support from the school and Craig Bohl, I'm so thankful because I'm not sure how many other universities were able to offer scholarships to these seniors who are quote-unquote returning. I doubt if the NCAA ever thought about what if there's a pandemic, what do we do? But I do think they made the right decision. And I'm sure every student-athlete is extremely happy about the decision."
Starzinski said he plans to compete during the fall and spring seasons. He's hoping to parlay one last year of collegiate competition into a shot at the professional ranks.
"I think I plan to turn professional after this next spring and try and make it as a pro golfer," he said.
Starzinski would love nothing more than to build some momentum before then. That includes not only attempting to win a team championship, something he's never experienced at UW, but also trying to add another individual victory to his resume. Starzinski's only individual title so far came in 2018 when he won the Colorado State Ram Masters Invitational by seven strokes, an accomplishment he called "the best highlight of my life."
"There's no better feeling in the world, to be honest," Starzinski added. "So I'm just kind of chasing that feeling every time I go out and play."
Follow UW athletics beat writer Davis Potter on Twitter at @DavisEPotter.
Be the first to know
Get local news delivered to your inbox!