Wyoming football returns to War Memorial Stadium on Saturday for a homecoming matchup with New Mexico at 1 p.m. Refresh this page throughout t…
So what we all need right now is a big, fat win. Nothing cures a "crisis" like a win — on Homecoming to boot.
Wyoming assistant coach Willie Mack Garza has been suspended indefinitely from the football team after being charged with driving under the in…
Wyoming will start a two-game homestand Saturday with a 1 p.m. homecoming tilt with New Mexico at War Memorial Stadium. Need to catch up on al…
Steve Virgen covers New Mexico football for the Albuquerque Journal. We caught up with him to talk about the Lobos ahead of Saturday's game.
LARAMIE — Halfway through the season, Wyoming has twice as many wins as it does losses.
115.3 Even with a rushing attack that ranks in the top 20 in the Football Bowl Subdivision, finding balance with the passing game continues to…
Sean Chambers is all too familiar with what cancer can do to a family.
Seven former Wyoming Cowboys were taken in the inaugural XFL draft, which ran Tuesday and Wednesday.
As the Cowboys prepare to start the second half of their season, they're hurting again.
LARAMIE — To those watching, Sean Chambers was delivering body blows. For Wyoming's quarterback, there was a reason behind the thuds.
LARAMIE — Wyoming's offensive line has been dealt another blow.
LARAMIE — There's no confusing Wyoming's offensive identity.
Fifty years ago this week, 14 black members of the University of Wyoming football team met with head coach Lloyd Eaton to ask if they could we…
LARAMIE — It's Clemson, Alabama and everybody else right now.
Fifty years ago this week, John Griffin, Mel Hamilton, Tony McGee, Guillermo Hysaw, Tony Gibson, Ivie Moore, Jay Berry, Joe Williams, Ron Hill…
The following is an oral history of what led to the incident, what transpired on that infamous October day in Wyoming's field house and the af…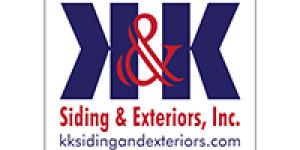 K & K Siding and Exterior Inc.
Hamilton's son is now a priest in the church whose rule the Black 14 attempted to protest -- leading to their dismissal from the team.
Having so many conversations with so many people this close to a situation that's been lingering for decades, there were a lot of thoughts tha…
Wyoming's margin for error is razor thin
SAN DIEGO — Two 4-1 teams with similar identities made for one dramatic finish at SDCCU Stadium late Saturday night.
San Diego State 26, Wyoming 22
Wyoming football is back in action at San Diego State on Saturday with an 8:30 p.m. MT kick from SDCCU Stadium. Refresh this page throughout t…
In 1964, the federal government passed the Civil Rights Act, making certain forms of discrimination illegal in the United States. Just five ye…