Cowboys coach has used time to read and rewatch old movies.
Head coach Craig Bohl still meets regularly with staff thanks to video conferencing.
The Star-Tribune previewed each position on Wyoming's football team heading into the spring. Practice, which was initially scheduled to begin …
Cowboys also have voids to fill at punter and in the return game.
C.J. Coldon expects to be in the mix for a starting spot when he's fully healthy.
Cowboys have to replace leading tackler Alijah Halliburton at the back end of the defense.
Cowboys begin life without linebackers Logan Wilson and Cassh Maluia.
Senior defensive end Garrett Crall provides veteran leadership for Cowboys' d-line.
Experienced unit will also get some reinforcements back from injury.
Cowboys continue to look for improvement in passing game.
LARAMIE — It's not the most glamorous position, but in Wyoming's pro-style offense, tight end is an important one nonetheless.
LARAMIE — Xazavian Valladay enjoyed a breakout season in Wyoming's backfield last season.
Williams led Cowboys to Arizona Bowl rout of Georgia State.
Former Cowboys tight end is hoping for a shot as an undrafted free agent.
Former Wyoming linebacker has been training in California.
Scouts from 23 NFL teams attended UW's Pro Day on Tuesday.
Join us each week for the Pokescast, a podcast about University of Wyoming athletics brought to you by the Star-Tribune.
At least 10 former Cowboys are expected to work out for NFL personnel.
Casper native creating more draft buzz ahead of Wyoming's Pro Day.
LARAMIE -- Logan Wilson went into the NFL Scouting Combine as one of the steady risers among this year's crop of draft prospects.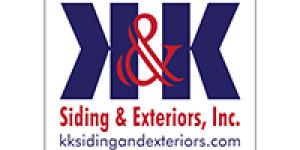 K & K Siding and Exterior Inc.
Eric Donoval expects former Cowboys LB to turn some heads this weekend in Indianapolis.
Cowboys' home slate includes games against Mountain West foes Boise State, Air Force and Utah State and Utah from the Pac-12.
Many of the nation's top draft-eligible players have descended on Indianapolis this week for the NFL Scouting Combine. Soon, they will begin o…
LARAMIE -- Wyoming will reportedly pocket more than $1 million to not play one of college football's elite in the near future.
Longtime analyst Mel Kiper Jr. projects former Cowboy as one of of top-5 inside linebackers in April's NFL draft.
The University of Wyoming Intercollegiate Athletics Hall of Fame Class of 2020 was unveiled earlier this week and is comprised of student-athl…
LARAMIE — Mark Willis was never really interested in pursuing an NFL career. Keenan Montgomery's body — more specifically, his head — stopped …