LARAMIE — Defensive end Garrett Crall has lost count of the number of calls and texts he's gotten since Saturday night. Alijah Halliburton estimated he's received around 100, though that's a conservative guess at this point.
"My phone was blowing up," Wyoming's senior safety said. "It never stopped. It kind of hasn't stopped to be honest with you."
One thing is certain: The Cowboys are the talk of the town, the state and beyond following their season-opening upset of Missouri on Saturday. Nearly a three-touchdown underdog going in, Wyoming pulled off its first win over a Power Five opponent since 2008 and the first such win of head coach Craig Bohl's six-year tenure.
Fans stormed the field at War Memorial Stadium when the final second of the Cowboys' 37-31 win ticked away, starting the clock on Bohl's 24-hour rule that gives his team a full day to celebrate a win before turning its attention to the next opponent. On Monday morning, Wyoming's coaching staff took some extra time to make sure that rule was enforced.
"I literally just got done with a meeting and spent the last 10 minutes talking about (complacency)," said A.J. Cooper, the Cowboys' defensive run-game coordinator.
Wyoming not only beat an SEC team but one that was on the cusp of the top 25 in the Associated Press' preseason poll. Now the Cowboys are preparing for a Texas State team that won just three games last season and took it on the chin in an opening 41-7 loss at No. 12 Texas A&M.
Bohl admitted there's some concern about a hangover effect, particularly with a young team that has 26 underclassmen on the two-deep. But it's also a mindset that everyone from the coaching staff to the players know is in their control.
"We had 24 hours to enjoy that win," Crall said. "We enjoyed that win, but come last night, (the defensive line) already had our run cut-up for Texas State.
"It's exciting, but the film's over with. That game's over with."
You have free articles remaining.
That film helped emphasize that as enjoyable as that win was for Wyoming, it was far from perfect. Missouri racked up 537 total yards — the most allowed by Wyoming since the Tigers accumulated 600-plus in the teams' meeting last season — with 423 of those coming through the air. Missouri made seven trips to the red zone and likely would've put more points on the board if not for a couple of timely turnovers forced by the Cowboys, who had three takeaways in all.
Some of the issues containing the Tigers' passing game came as a result of coverage breakdowns and undisciplined play in the secondary, Bohl said, but the back end didn't get much help from a front four that rarely put pressure on Missouri quarterback Kelly Bryant with its pass rush. Bohl said both are areas that will require plenty of attention as the Cowboys try to improve on them this week.
"For us, if you're looking forward and you're looking at what you've got to do and the challenges that are out there, you're not going to be complacent because you recognize you've got to get better," Bohl said. "If you're looking in the rearview mirror and listening to all the people telling you maybe how great you are and watching some of the highlights, that's when teams get tripped up. We've got to control the things that we can control, and one of those things is our mentality during this week of practice."
Offensively, a passing game that tied Air Force for the fewest yards in the Mountain West last season still needs work. Despite Wyoming gashing Missouri for 7.1 yards per carry, quarterback Sean Chambers completed just 6 of 16 passes for 92 yards, misfiring on what would've been a touchdown to tight end Josh Harshman early in the second quarter and another one to John Okwoli midway through the fourth that would've stretched Wyoming's 34-24 lead back to three scores.
"When we really had a chance to close the door on them, we didn't do that," Bohl said. "We had a chance to close that game out where a throw in the back of the end zone (on Missouri's final possession) wouldn't have made any difference.
"Sean's got to throw the ball better. He can throw the ball better."
With 11 more games and a full Mountain West slate still on the schedule, it all has the Cowboys focused on what they still want to accomplish rather than what they already have.
"We're throwing that out the window. We don't even care about that game no more," Halliburton said. "It's just like we're 0-0. We've still got to make a name for ourselves. We're trying to get to the Mountain West and win a championship."
UW vs. Missouri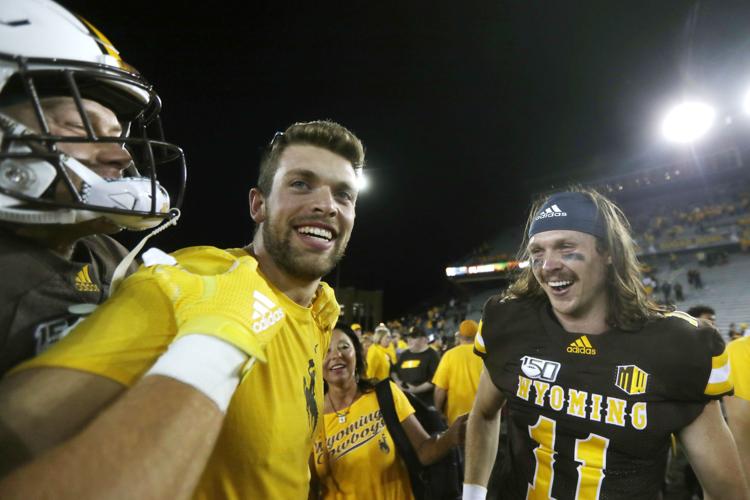 Home Opener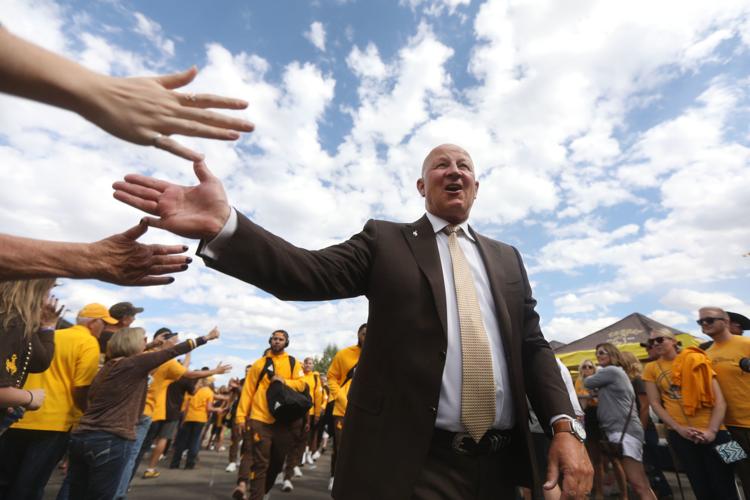 UW vs. Missouri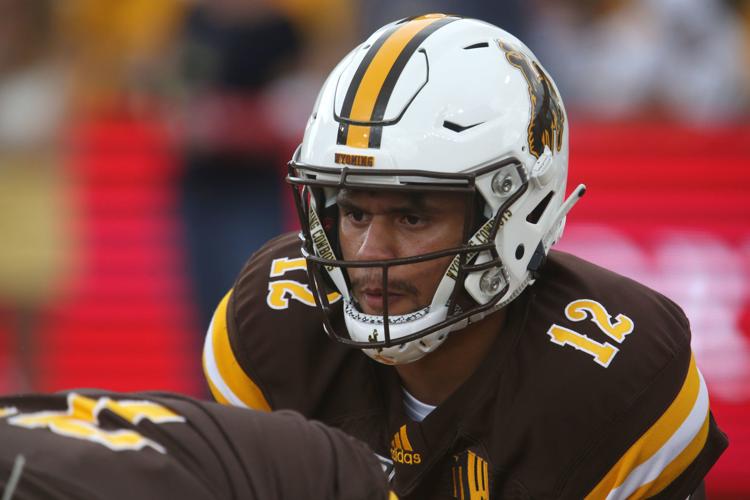 UW vs. Missouri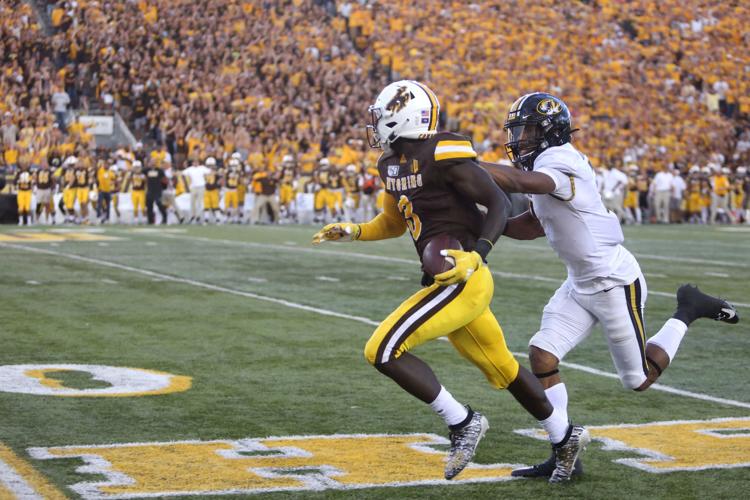 UW vs. Missouri game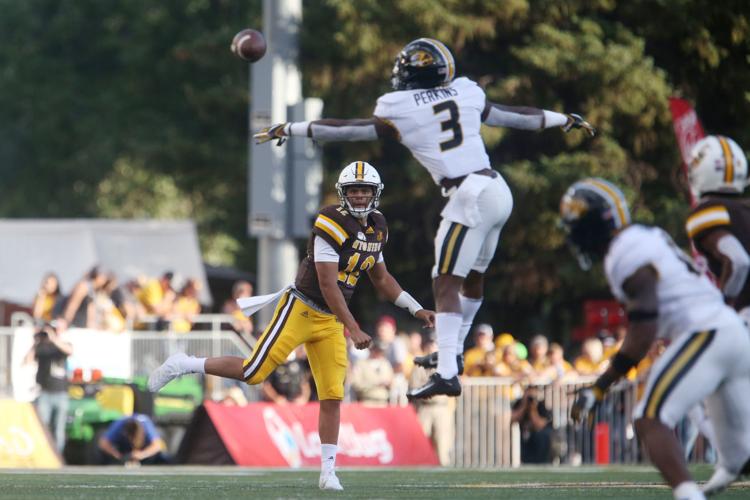 UW vs. Missouri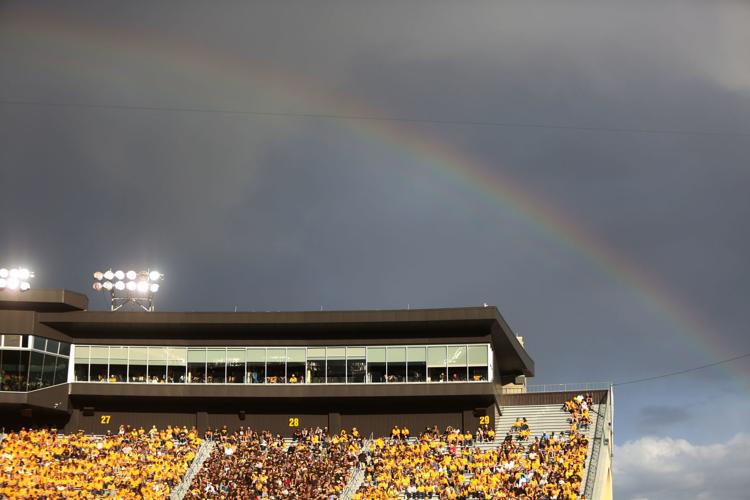 UW vs. Missouri game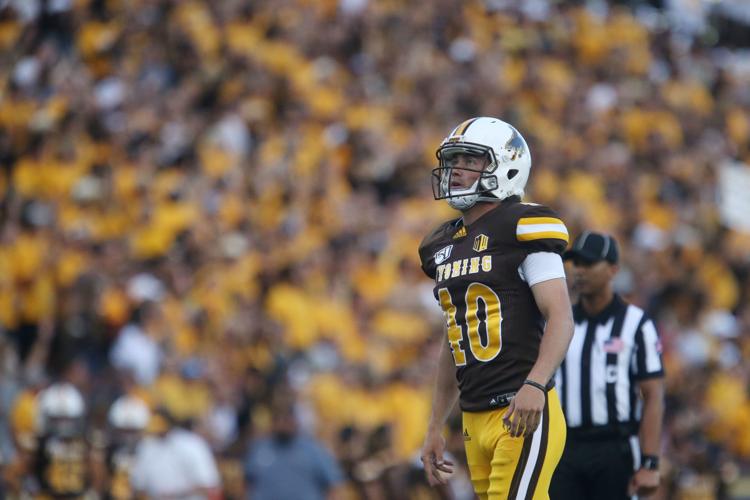 UW vs. Missouri
UW vs. Missouri game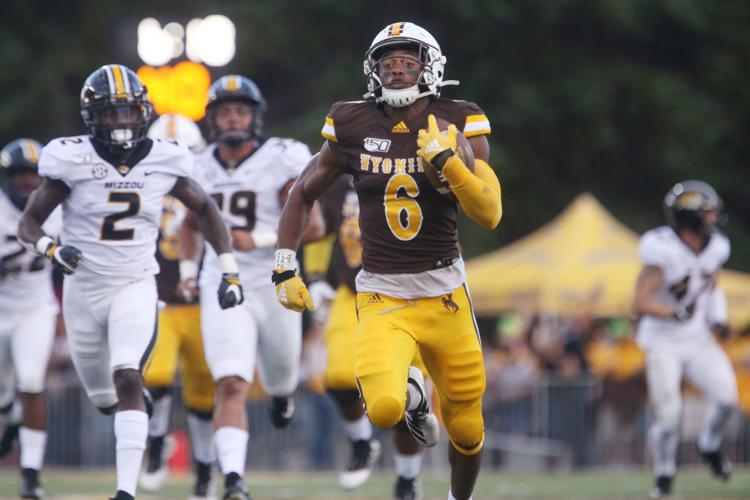 UW vs. Missouri game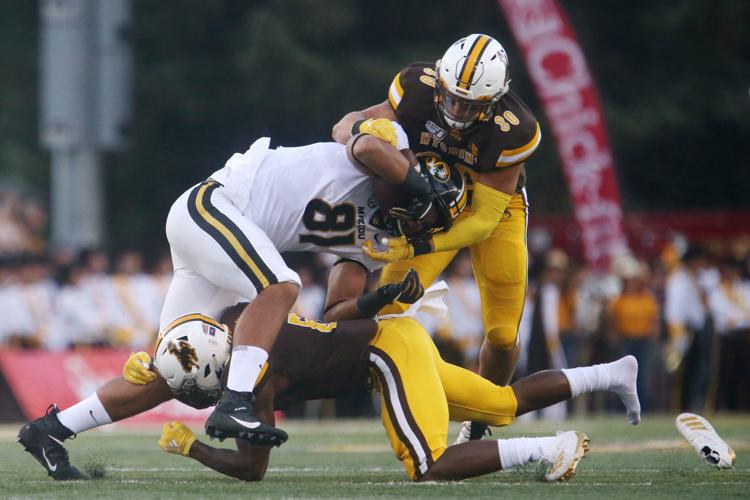 UW vs. Missouri game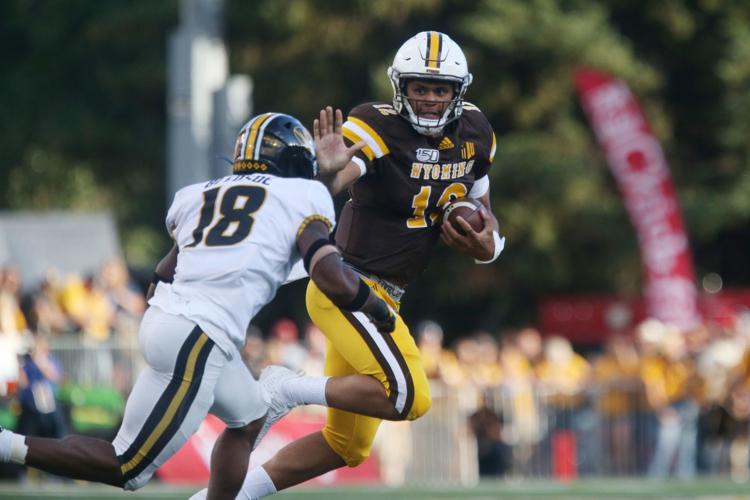 UW vs. Missouri game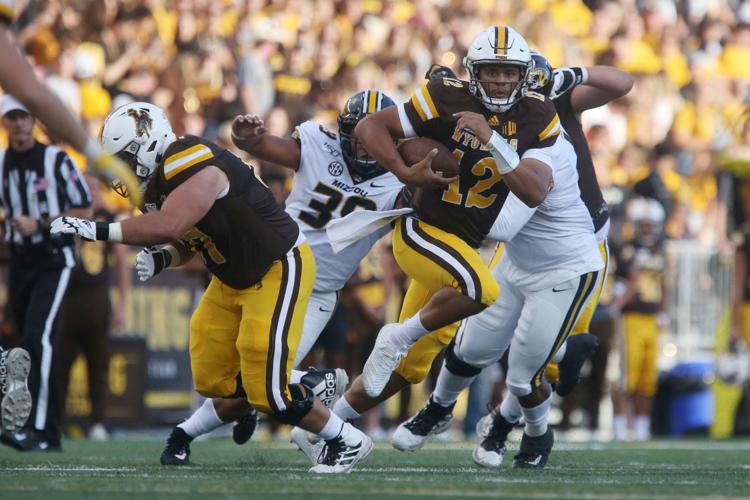 UW vs. Missouri game
UW vs. Missouri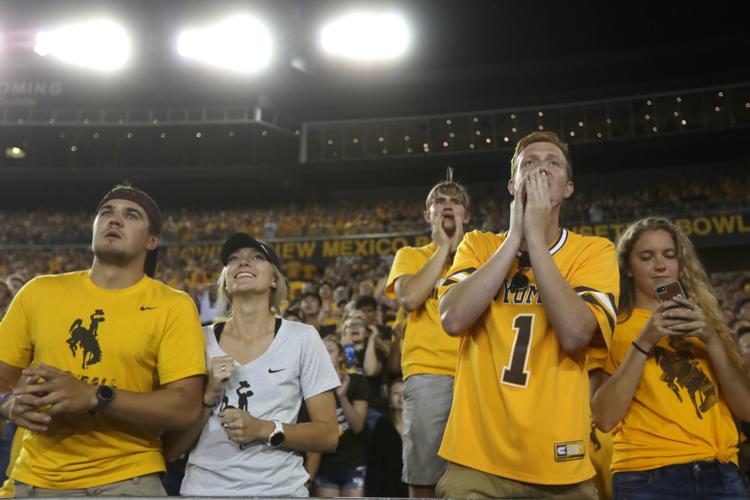 UW vs. Missouri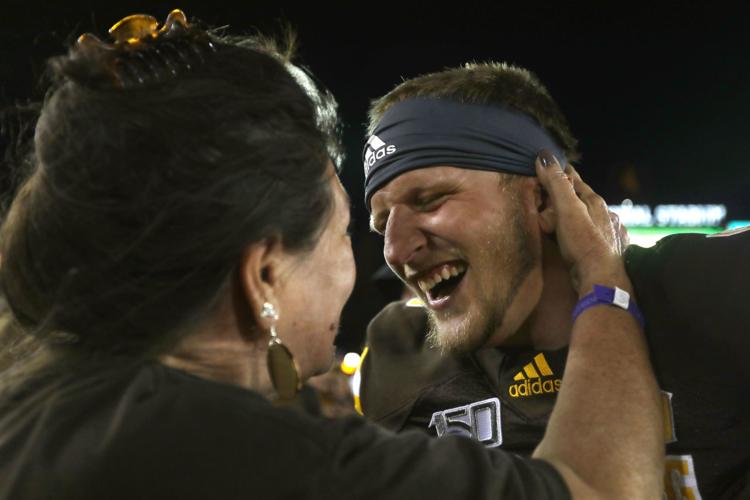 UW vs. Missouri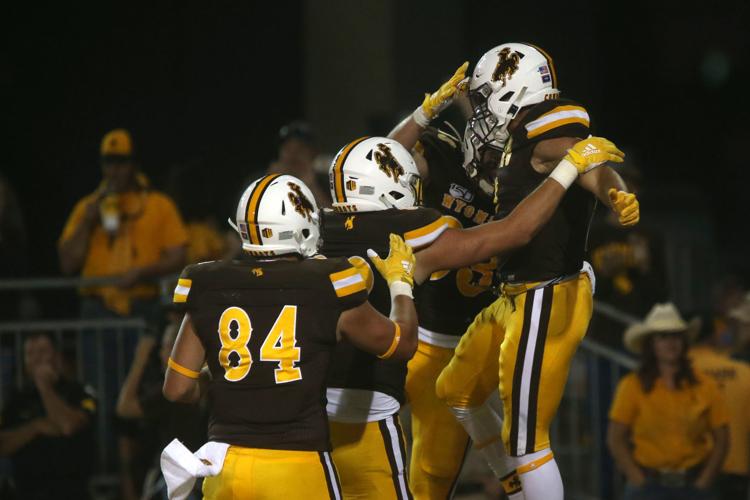 UW vs. Missouri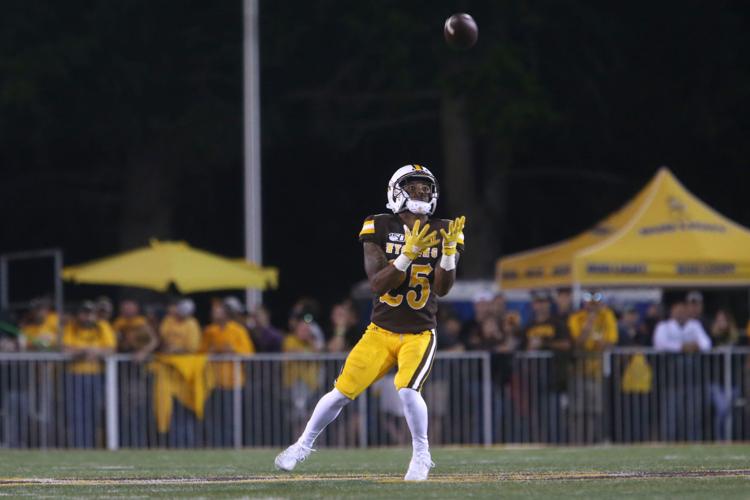 UW vs. Missouri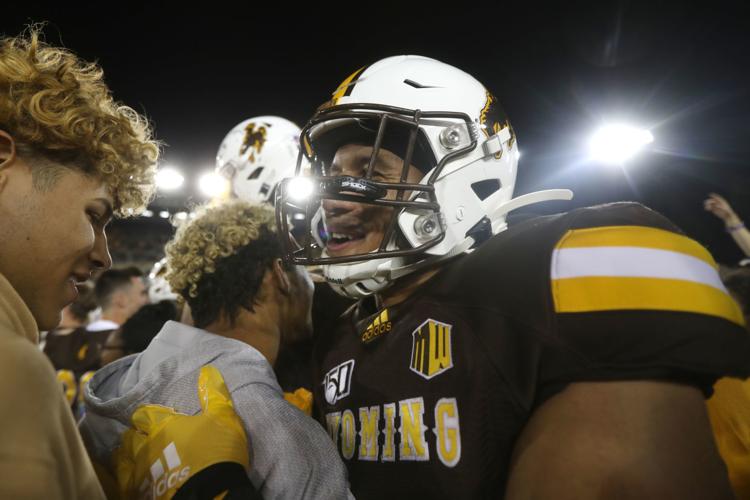 UW vs. Missouri