LARAMIE — One look at the game tape from Tim Polasek's time as a play caller, and it's easy to understand why Wyoming coach Craig Bohl made the decision he did last week.
The Cowboys' new offensive coordinator doesn't have extensive experience in that department — his three seasons in charge of North Dakota State's offense from 2014-16 are the extent of his play-calling duties in an official capacity — but there's no mistaking the identity.
Plenty of 11 and 12 personnel. That means one running back and one tight end on the field with the rest of the offense (11) or one running back and two tight ends (12).
And multiple running backs who make a living smashing in between the tackles in a run-first offense built on power and physicality.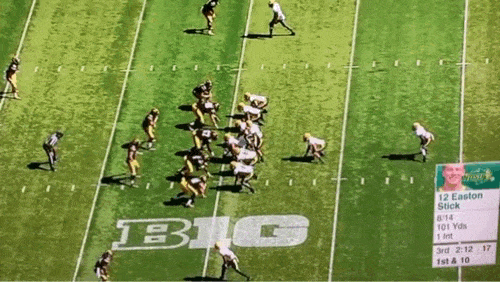 "I thought we'd be missing the mark if we said, 'OK, we're just going to can everything we're doing, get four wideouts and go to empty backfields, start throwing it and abandoning a lot of the framework,'" Bohl said.
Of course, running the ball hasn't been UW's glaring issue. The Cowboys have finished in the top 40 nationally in rushing each of the last three seasons. But in the post-Josh Allen era, their well-documented deficiencies in the passing game have rarely helped them take advantage of their success on the ground.
Bohl expects Polasek to help with that. The question is, can he?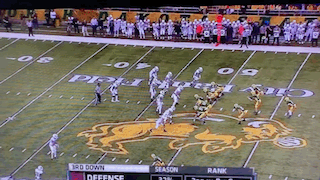 During his three years as NDSU's offensive coordinator, neither of the Bison's starting quarterbacks, Carson Wentz and Easton Stick, completed less than 59 percent of their passes. It's a far cry from the kind of efficiency (or lack thereof) UW has had through the air since Allen left to become the highest-drafted player in program history in 2018. Since then, the Cowboys' completion rate hasn't been higher than 48%, ranking among the bottom 10 teams in the FBS in that category.
Wentz and Stick completed 61.6% of their passes during Polasek's time as the Bison's play caller, which is more on par with the 60% mark Bohl said his quarterbacks need to aim for going forward. Having signal callers with next-level talent certainly helps, but Wentz and Stick were just getting started in their development at the time.
Wentz went No. 2 overall to the Philadelphia Eagles in the 2016 NFL Draft after running Polasek's offense for the better part of two seasons while Stick, who's now with the Los Angeles Chargers, got 22 starts for the Bison before Polasek left for Iowa in 2017. It's an encouraging sign for how UW's quarterbacks could develop under Polasek, who will also serve as their position coach.
And it wasn't like NDSU never put the ball in the air.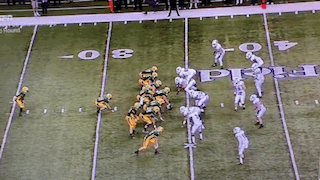 The fewest number of passes the Bison attempted in a season with Polasek calling the shots was 294 in 2016. NDSU threw it 358 times the previous season and 364 in 2014. So while the Bison's bruising run game still accounted for 56% of the 18,973 total yards NDSU racked up under Polasek, how they actually went about moving the ball was far closer to the kind of 50-50 split that's eluded UW in recent years.
The Cowboys' numbers are somewhat skewed since they only played six games last year in a pandemic-shortened season. But whether it was an effort to try to protect their young quarterbacks (UW hasn't started one older than a sophomore since Allen's departure), Sean Chambers' mobility or a combination of the two, UW has leaned even more on its running game, averaging just 217 pass attempts over the last three seasons.
Like UW, Polasek's NDSU offenses often tried to take advantage of all the attention defenses paid to the running game with play-action passes. Polasek was aggressive with them at times, too. The Bison were just as likely to run a bootleg or go over the top on first or second down as they were to run it up the gut, which helped NDSU largely stay in manageable third downs.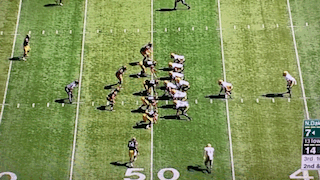 As a result, NDSU's offense ranked in the top 12 in the Football Championship Subdivision in third-down conversions each season under Polasek's direction, never converting less than 46% of the time. UW converted just 30.3% of its money downs a season ago, which ranked 118th out of 127 Football Bowl Subdivision teams.
Polasek's offenses at NDSU averaged 32.4 points. UW over the last three seasons? 22.3.
"We've got to get better at what we're doing, tweak things that we're doing and be more explosive and penetrating on offense," Bohl said.
NDSU's leading receiver had at least 42 catches each season Polasek called the plays, but Polasek seemingly got everybody involved, including running backs, fullbacks and tight ends. Running back John Crockett (30 catches) and tight end Kevin Vaadeland (25) were among the Bison's top 4 pass-catchers in 2014.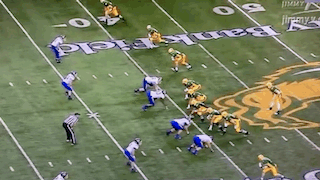 NDSU's tight ends combined for 116 catches in Polasek's offenses. UW's pass-catching at that position has tailed off since Tyree Mayfield and Austin Fort left following the 2018 season. The Cowboys' tight ends have just 39 receptions over the last two seasons, but with a room full of options (Nate Weinman, Jackson Marcotte, Treyton Welch, Colin O'Brien, Parker Christensen, Nick Miles), Bohl said that's a position that should be a bigger part of the passing game moving forward.
"I think we have some tight ends that can go stretch the field vertically, get out in space and work maybe man to man against a safety and do some things against certainly some zone and linebackers," Bohl said. "These are all things both (offensive line coach) Derek (Frazier) and Tim are going to bring that we need to look at."
Polasek was multiple with his offenses, often putting his quarterbacks in the shotgun in one-, two- and sometimes three-back formations. The Bison even ran plays out of empty sets (five receivers and no running backs), and not just for the purpose of spreading the defense out for designed quarterback runs. NDSU mixed in screens to receivers and also got the ball on the edge in the running game with jet sweeps and pitches, the kind of perimeter elements that have rarely been featured in UW's offense of late.
But Polasek used his quarterbacks' feet as well, which doesn't figure to change given the quarterback talent he's inheriting at UW. Wentz and Stick finished among NDSU's top 3 rushers with Polasek calling the plays, and each had a 2,300-yard passing/640-yard rushing season under his watch. Wentz threw for more than 3,100 yards in 2014.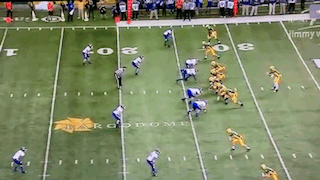 UW has its top two signal callers returning in Chambers and Levi Williams, but Chambers, who's coming off his third season-ending injury in as many years, figures to take over as the starter again in spring practice. It's a role he's been in for the last three seasons when healthy, and as arguably the Mountain West's most dynamic runner at the position — he's rushed for 12 touchdowns and averaged 6.0 yards per carry through 13 career games — Chambers is another athletic quarterback Polasek can use in a variety a ways.
A major part of Polasek's job, though, will be to continue developing the passing element for both quarterbacks, who've combined for a 47.8% completion rate in 19 starts. Being able to keep Chambers on the field would be an ideal starting point in order to give the Cowboys some much-needed continuity at the position.
There's work to do to get there, but what he did at NDSU shows Polasek is capable of giving UW the kind of balance and efficiency it desperately needs on that side of the ball.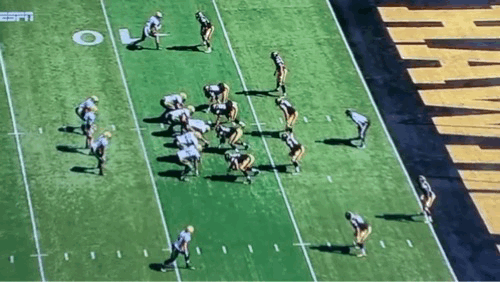 Follow UW athletics beat writer Davis Potter on Twitter at @DavisEPotter.