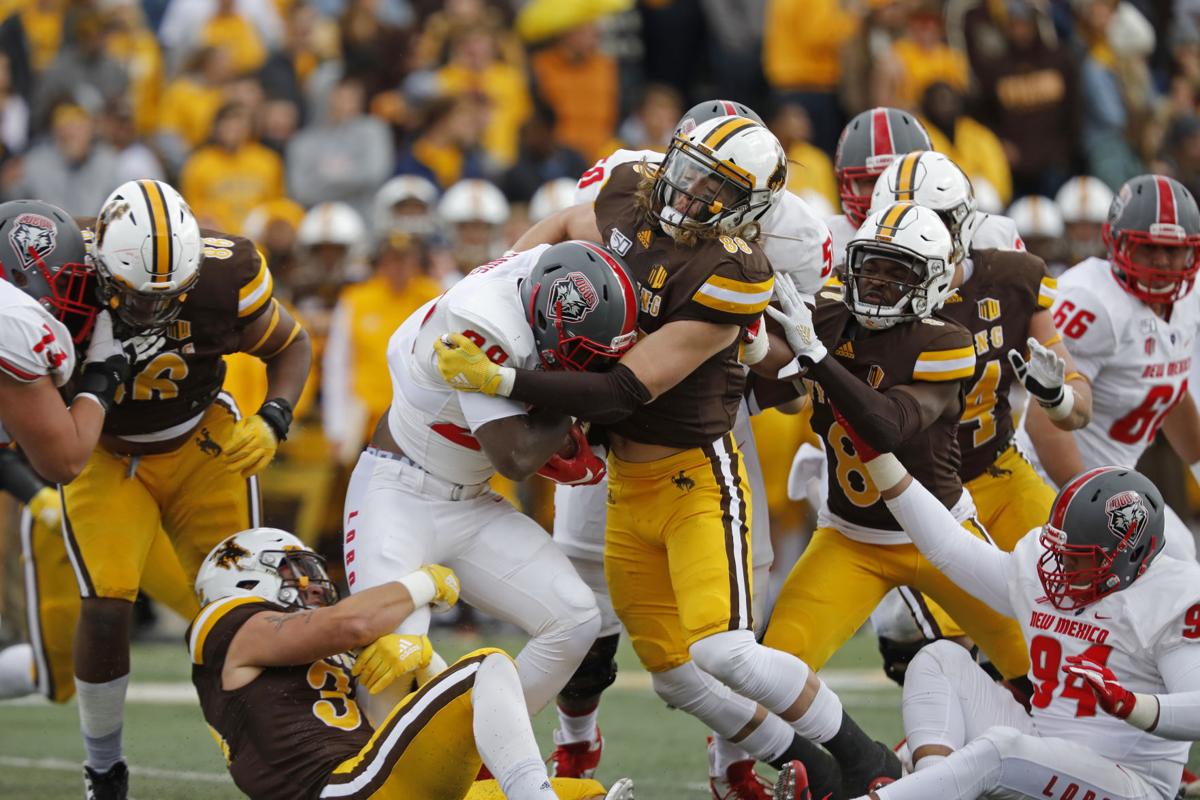 LARAMIE -- Wyoming on Saturday took another step toward making itself a lock for the postseason with its 31-3 win over Nevada.
It was the Cowboys' sixth victory, which makes them bowl-eligible. But with four Mountain West teams already in that category and six other teams still realistically in contention for bowl eligibility, Wyoming likely needs at least one more win to assure itself of actually getting a bowl bid. 
Wyoming heads into the final month of the regular season still squarely in contention in the Mountain Division with a primetime matchup with division leader Boise State looming after an open date. In the meantime, here's a look at the Cowboys' latest bowl projections.
Note: The Mountain West has contracted tie-ins with the Las Vegas, Arizona, New Mexico, Potato and Hawaii bowls. An asterisk indicates matchups in which Wyoming is being projected as a replacement should other conferences not fill their bowl allotment.
New Mexico Bowl vs. Marshall (Dec. 21 in Albuquerque)
*Armed Forces Bowl vs. Army (Jan. 4 in Fort Wort, Texas)
Potato Bowl vs. Miami (Ohio) (Jan. 3 in Boise, Idaho)
*Armed Forces Bowl vs. Army
You have free articles remaining.
Arizona Bowl vs. Arkansas State (Dec. 31 in Tucson, Ariz.)
*Texas Bowl vs. Oklahoma State (Dec. 27 in Houston)
*Cheez-It Bowl vs. Iowa State (Dec. 27 in Tempe, Ariz.)
Arizona Bowl vs. Georgia Southern
New Mexico Bowl vs. Western Kentucky
Arizona Bowl vs. Georgia Southern
Hawaii Bowl vs. BYU (Dec. 24 in Honolulu)