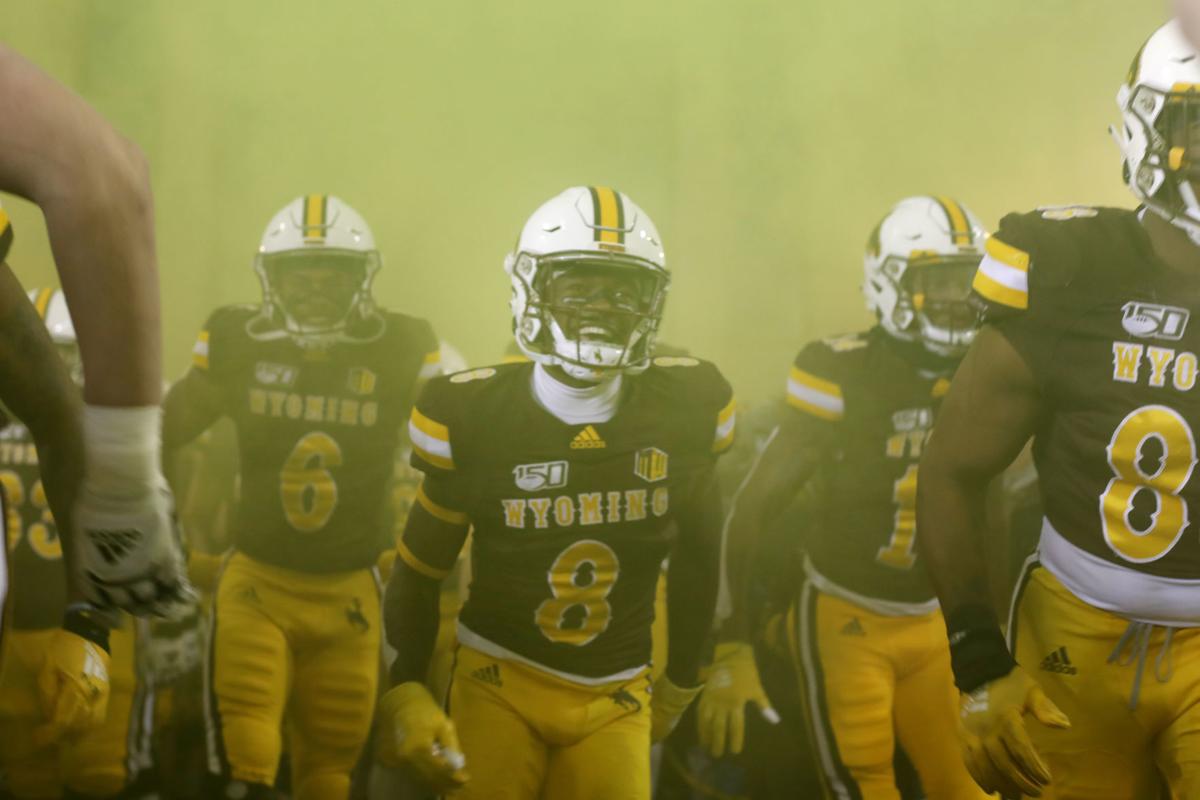 LARAMIE -- Wyoming has one more regular-season game left, but the Cowboys know they'll get a bowl game, too.
They made sure of that with a 17-7 win over Colorado State in the Border War last week, giving Wyoming that all-important seventh win after getting left out with six a season ago. The Cowboys eliminated Colorado State from bowl contention with the win. Fresno State and San Jose State also lost before their meeting this week, dropping them from postseason contention, too.
That leaves seven bowl-eligible teams in the Mountain West for six guaranteed bowl slots. Even if Boise State doesn't get the Group of Five's New Years Six bid (the Broncos need to win out and almost certainly have both Memphis and Cincinnati lose), there are only 72 bowl-eligible teams at the moment for 78 spots. One way or another, the MW will send all of its teams bowling. The only question for Wyoming, which could make itself more attractive to certain bowls with a win over a nine-win Air Force team on Saturday, is where it'll end up.
Here's a look at Wyoming's latest bowl projections.
Note: The Mountain West has contracted tie-ins with the Las Vegas, Arizona, New Mexico, Potato and Hawaii bowls. The league also has a tie to the Armed Forces Bowl this year with a matchup against the Big Ten. An asterisk indicates matchups in which Wyoming is being projected as a replacement should other conferences not fill their bowl allotment.
*Cheez-It Bowl vs. Kansas State (Dec. 27 in Phoenix, Arizona)
Armed Forces Bowl vs. Liberty (Jan. 4 in Fort Worth, Texas)
*First Responder Bowl vs. Southern Miss (Dec. 30 in Dallas)
Arizona Bowl vs. Arkansas State (Dec. 31 in Tucson)
You have free articles remaining.
*First Responder Bowl vs. TCU
Arizona Bowl vs. Arkansas State
Potato Bowl vs. Miami (Ohio) (Jan. 3 in Boise, Idaho)
Arizona Bowl vs. Georgia Southern
Arizona Bowl vs. Georgia State
Hawaii Bowl vs. BYU (Dec. 24 in Honolulu)