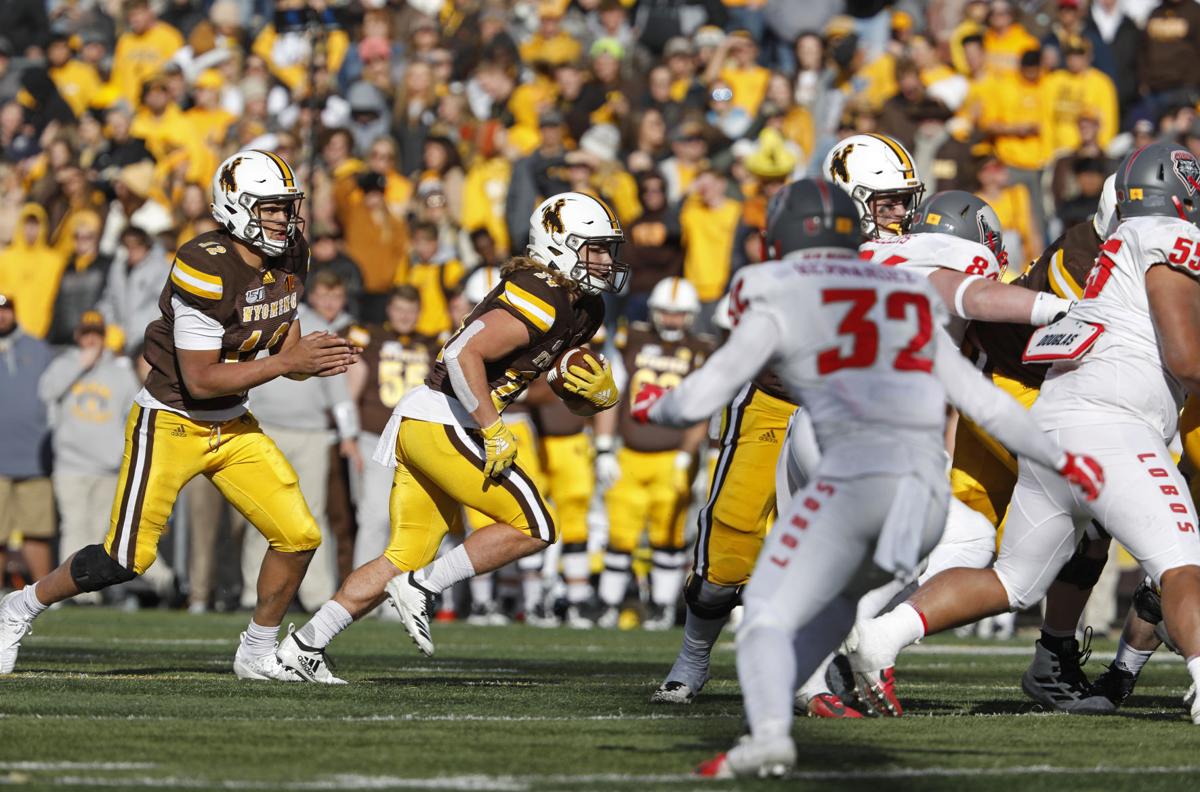 LARAMIE -- Wyoming's football team has a November schedule nobody would envy, and now the Cowboys have to try to navigate it without their starting quarterback.
That's the focus for Wyoming, which starts its final four-game gauntlet with a trip to Boise State on Saturday. The Broncos, who were ranked No. 22 in the initial College Football Playoff rankings released Tuesday, sit atop the Mountain West's Mountain Division standings, but Wyoming is just one-half game back of the Broncos and needs this one if it's going to keep realistic pace in the division title hunt.
Note: The Mountain West has contracted tie-ins with the Las Vegas, Arizona, New Mexico, Potato and Hawaii bowls. An asterisk indicates matchups in which Wyoming is being projected as a replacement should other conferences not fill their bowl allotment.
New Mexico Bowl vs. Marshall (Dec. 21 in Albuquerque)
Potato Bowl vs. Buffalo (Jan. 3 in Boise, Idaho)
Potato Bowl vs. Miami (Ohio)
You have free articles remaining.
*First Responder Bowl vs. Oklahoma State (Dec. 30 in Dallas)
Potato Bowl vs. Ball State
Arizona Bowl vs. Georgia Southern (Dec. 31 in Tucson, Arizona)
New Mexico Bowl vs. Western Kentucky
New Mexico Bowl vs. Western Kentucky
Hawaii Bowl vs. BYU (Dec. 24 in Honolulu)