The names most synonymous with the progress Wyoming football has made in recent years are now memories. No Andrew Wingard. No Marcus Epps. No Carl Granderson. No Youhanna Ghaifan. No Nico Evans.
Their voices became almost as recognizable as their faces, which has taken some getting used to as well for the players still around. It started in the spring and has carried over to fall camp.
It's going to take some time.
"Not hearing Andrew's voice out there and his leadership and not seeing Marcus out there making plays, it's just different," linebacker Cassh Maluia said.
They all left together after last season, and they took a wealth of production with them. All of them were part of Craig Bohl's first two recruiting classes at Wyoming after he made the move in 2014 from the Football Championship Subdivision powerhouse he'd built at North Dakota State. And considering where Wyoming was at the time, they morphed into cornerstones of a rebuild that's got the program trending in the right direction.
Never has Wyoming had a more prolific tandem on the back end of its defense than Wingard and Epps, who started more than 40 consecutive games alongside each other at safety before ending their careers as two of the program's all-time leading tacklers. Only former New Mexico standout Carmen Messina has racked up as many tackles as Wingard in the history of the Mountain West.
Granderson and Ghaifan formed one of the more disruptive defensive line duos in the league for a defense that's finished the last two seasons in the top 30 nationally in yards and points allowed. Both were first-team all-MW selections in 2017 and combined for more than 29 sacks and 63 tackles for loss in their careers. And Evans bided his time behind Brian Hill, the program's all-time leading rusher, to turn in the fourth-best single-season rushing performance in school history in his last season.
Wingard and Epps, the only Wyoming player drafted this year, are in NFL training camps with the Jacksonville Jaguars and Minnesota Vikings, respectively. Evans was signed and later released by the Philadelphia Eagles.
Granderson signed a free-agent deal with the New Orleans Saints while Ghaifan took part in the Washington Redskins' rookie minicamp this spring, though their time at Wyoming came to a far less ceremonious end. Granderson is serving a six-month jail sentence for unlawful contact stemming from a sexual battery case, and Ghaifan bypassed his senior season after pleading no contest to two misdemeanor charges that resulted in an indefinite suspension late last season.
On the field, the group was instrumental in helping Wyoming end a string of four straight losing seasons in 2016, which included its first MW championship game appearance. The next year was another eight-win season. Last season produced a third straight bowl-eligible season — the first time that's happened since the Cowboys had seven straight winning seasons from 1993-99.
Now that they're no longer around, it begs the question: How does Wyoming replace all of that production?
***
Though Epps and Wingard logged a majority of the snaps at safety the last four seasons, they didn't play all of them. The position isn't exactly green, but coaches also don't expect just one or two of their successors to do everything that Epps and Wingard did.
"It's got to be a unit deal," defensive coordinator Jake Dickert said. "You don't just replace Marcus, Dewey (Wingard) and all of those guys by just feeling one guy is going to be that guy. We've got to make less mistakes. We've got to do the little details. We've got to play just as hard."
Wingard, a first-team all-league selection three different seasons, is second in program history with 454 tackles while Epps, who began his college career as a walk-on, recorded 325 stops to rank 11th. Wingard also had 10 career interceptions, and Epps added 31 passes defended for good measure.
If there's one safety still at Wyoming that's at least shown capable of that kind of playmaking ability, it's senior Alijah Halliburton. Once injuries forced Epps to move down to nickel midway through last season, that inserted Halliburton into the lineup with Wingard taking over as the primary one-high safety in the Cowboys' 4-2-5 defense.
A more physical imposing safety at 6-foot-2 and 190 pounds, Halliburton started the final six games and finished fourth on the team with 61 tackles — two shy of Epps' total — and had two passes defended and a forced fumble. He'll take that experience into his first season as the full-time starter at strong safety with junior Esias Gandy and sophomore Miles Williams there as reinforcements.
"We've got Alijah and Braden on the back end that are following Marcus and Dewey," defensive end Josiah Hall said. "It's been great because you see them learn and then they've got to step in and fill those shoes."
Braden is a reference to Braden Smith, who's got to help answer the most pressing question on the back end of the defense: What will the Cowboys do at free safety?
Smith, a fourth-year junior who's contributed primarily on special teams the last two seasons, sat atop the depth chart at the position coming out of the spring and is still there. A hamstring injury has slowed him down during camp, but back to Dickert's point, whoever ends up taking the first defensive snap in Wyoming's season opener against Missouri will be a starter in name only.
Redshirt freshmen Rome Weber and Cameron Murray have been getting more reps at the position with Smith limited, but the three have been rotating just like the plan is for them to do in games. Dickert said the 5-11, 186-pound Weber has made the most "flashy plays" among the group, but exactly how skewed that rotation might be hasn't been determined since there hasn't been as much separation among the trio as Dickert would've liked at this point.
You have free articles remaining.
There's also making plays in practices and scrimmages and carrying that over to games the way their predecessors did. It will be the most important factor when determining how frequent that rotation is.
"We're trying to script plays and get these guys to roll down on slots," Dickert said. "Let's put them in some different situations that they have to make this play and just see who kind of emerges."
***
Hall is set to take over on a full-time basis for Granderson on the edge. And there's plenty of seasoning to his game as well.
Hall, a fifth-year senior, is entering his first season as a full-time starter at defensive end but has played in 35 career games. Yet it's a lot to ask of any one player to duplicate what the Cowboys are losing up front.
Two years ago, Granderson and Ghaifan wreaked havoc in opponents' backfields. Granderson was among the MW leaders in tackles for loss (16) and sacks (team-high 9.5) while Ghaifan wasn't far behind. He had 15.5 tackles for loss and seven sacks while using his combination of power and quickness on the interior to tally 69 tackles. Their production dipped last season with a combined 15.5 tackles for loss and five sacks, but they were still among the Cowboys' most productive defensive linemen.
Another personnel loss during fall camp will make things even more challenging. Junior defensive tackle Ravontae Holt, who was in line for his first season as a full-time starter after making four starts last season once Ghaifan was suspended, tore his ACL and will miss the entire season, leaving junior nose tackle Javaree Jackson and youngsters Victor Jones and Mario Mora to try to collectively fill that void.
As for Hall, he has just 4.5 tackles for loss and half a sack for his career, an indication that his strength lies more in run support. Dickert and Bohl had both mentioned Holt as a potential interior pass rusher given his combination of quickness and power, but his injury leaves fellow end Garrett Crall as the most likely player to help improve the pass rush for a defense that notched the third-fewest sacks (19) in the league last season.
Crall led the Cowboys with 4.5 sacks in his first season as a starter, and he did it while playing the second half of the season on a broken foot.
"These are fun years because all of a sudden you're out there in a game and you look and you go, 'Holy buckets, I didn't know that guy could do that,'" Bohl said. "So that's where I'm a little bit nervous, but I'm also a little bit excited."
But should the Cowboys struggle again to get pressure on quarterbacks with their front four, there's enough depth and experience at safety and corner that Wyoming could occasionally send an extra defender or two and play man on the back end to try to remedy that.
Seniors Antonio Hull and Tyler Hall, sophomore C.J. Coldon and Arizona transfer Azizi Hearn make up the rotation on the outside and join nickel Keyon Blankenbaker to give Wyoming five cornerbacks it's comfortable putting on an island if needed.
***
Evans missed two games because of an injury and still rushed for 1,325 yards and eight touchdowns last season. The 5-9, 210-pounder was one of the league's most explosive runners with his combination of power and speed. All of his scoring runs covered at least 25 yards while his 6.5 yards per carry were second among all MW running backs.
With Jevon Bigelow (transfer) also leaving the program after the season, Xazavian Valladay shot to the top of the depth chart. It's a vastly different role for Valladay, who was third in the pecking order behind those two last season. Yet when Valladay was forced into a start in the regular-season finale at New Mexico because of injuries, he shined with 192 rushing yards and two scores.
There's some speed and shiftiness to Valladay's game. He averaged 5.6 yards on the 71 carries he got last season as a redshirt freshman. But the power may have to come from Louisville graduate transfer Trey Smith, a bigger back at 6-0 and 218 pounds who averaged 5.3 yards per carry with the Cardinals last season.
True freshmen Dawaiian McNeely, Alphonzo Andrews Jr. and Titus Swen will also get a look to provide depth. Wyoming may have to do it by committee, but Valladay believes in the group's potential to keep things rolling on the ground.
"Coach Bohl, he does a great job recruiting, so I think any guys that he brings in, we'll always be able to replace whoever leaves," Valladay said. "It comes and goes. I believe that Coach Bohl has all of us ready at a certain point in time to be in the game and make plays."
It's a simplistic plan that isn't all that different from every other college football program. Sign players, have them contribute for a handful of years, and recruit another batch to take their place once they've exhausted their eligibility.
The cycle breeds opportunity, which is exactly what all of those familiar faces left behind at Wyoming.
"We lose Marcus and Dewey and we lose some great defensive linemen, but I think we've got some young talent that's ready to go get it," cornerback Antonio Hull said. "Some young guys that are hungry and have been working, too, the whole summer. It's time to go."
Crash course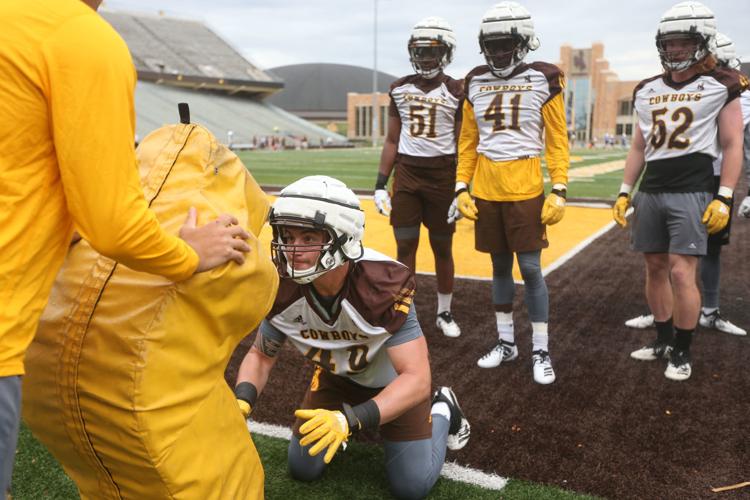 UW Football Practice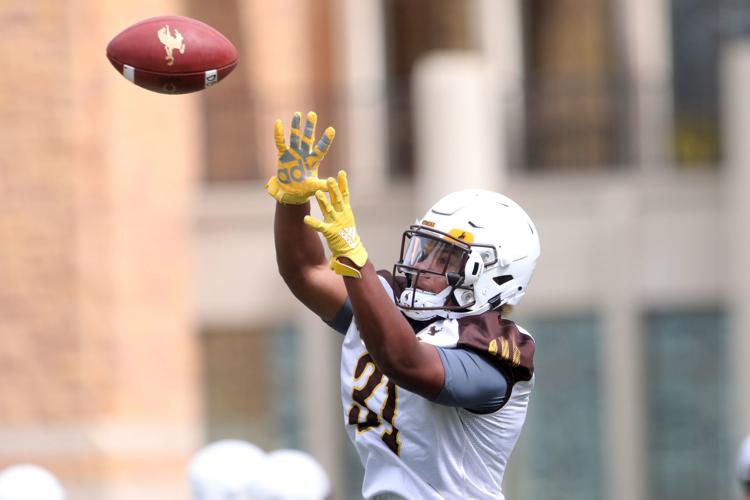 UW Football Practice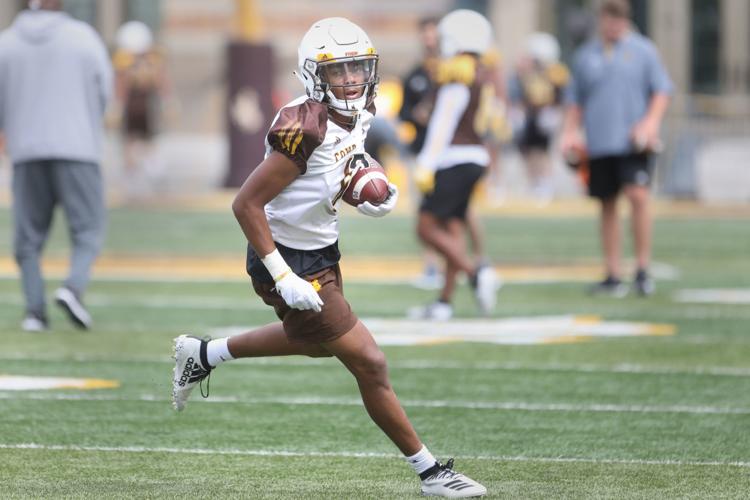 UW Football Practice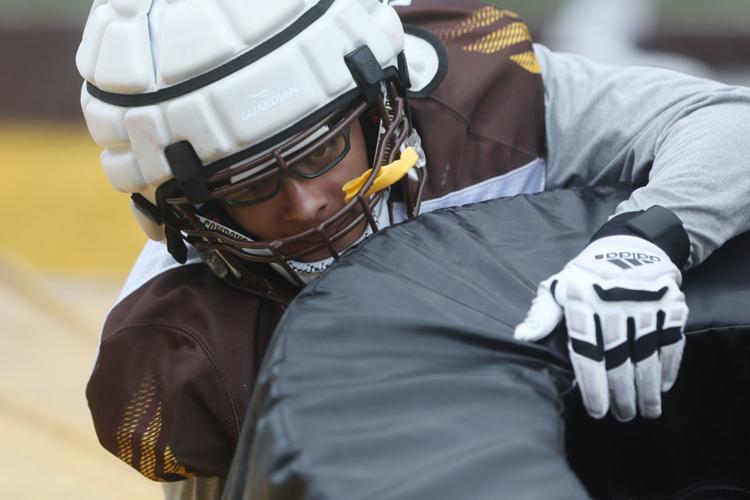 UW Football Practice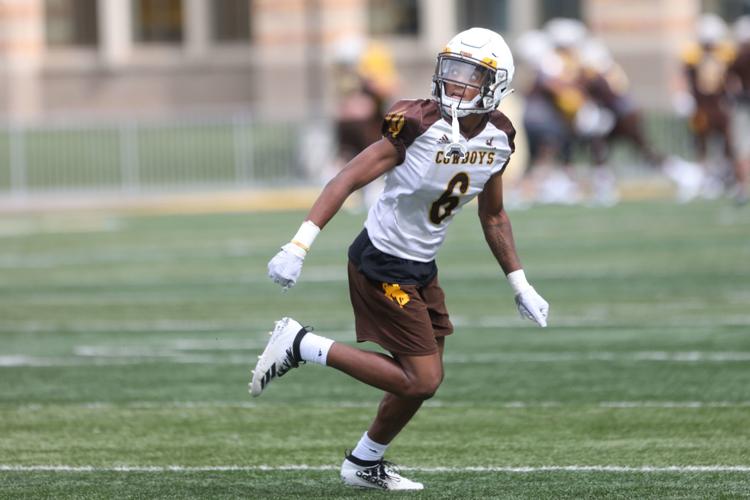 UW Football Practice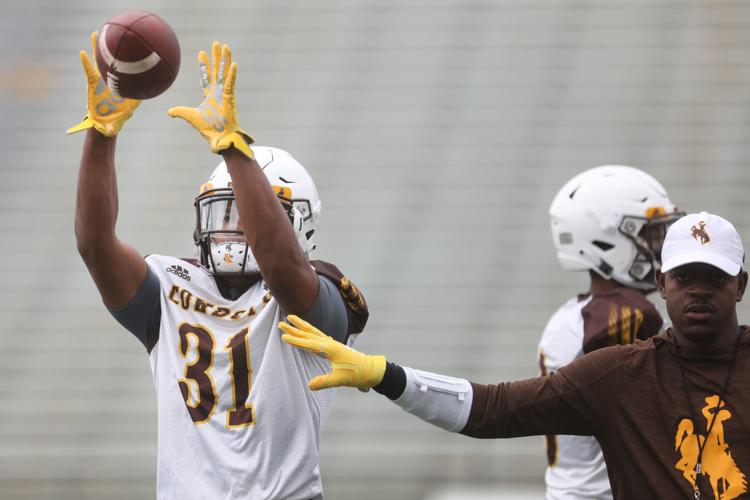 UW Football Practice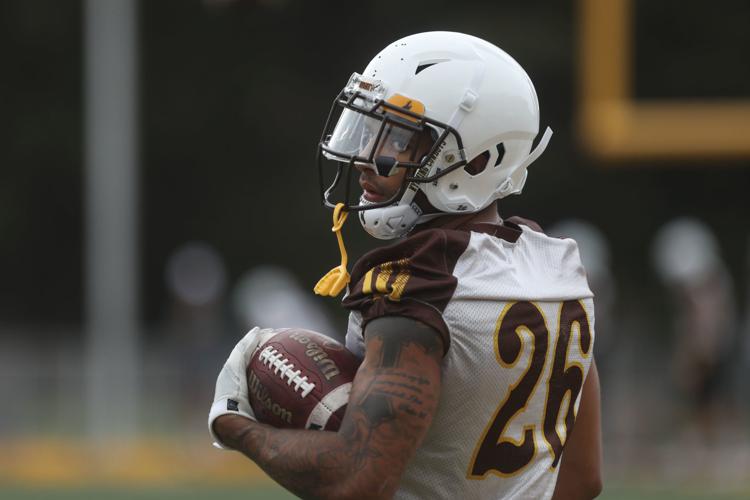 UW Football Practice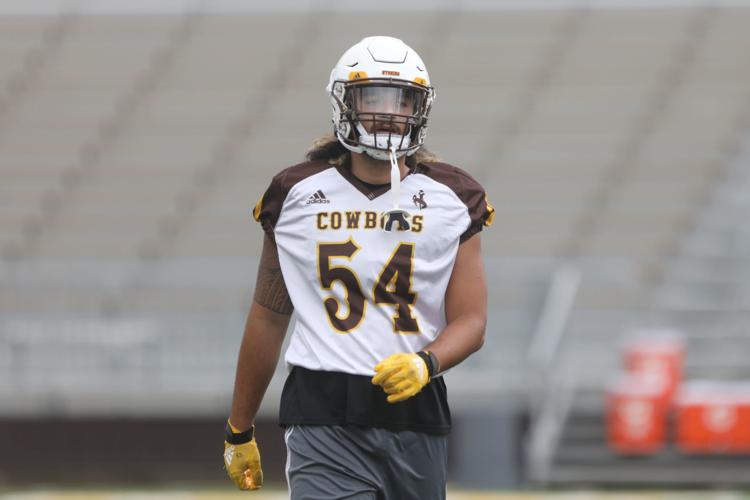 UW Football Practice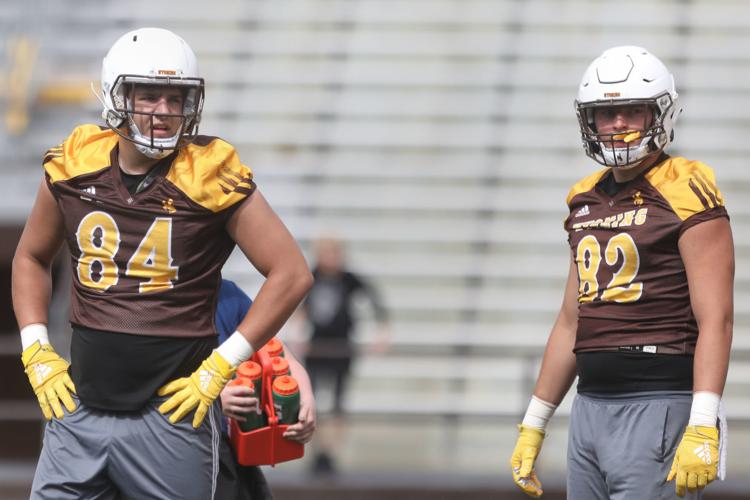 UW Football Practice
UW Football Practice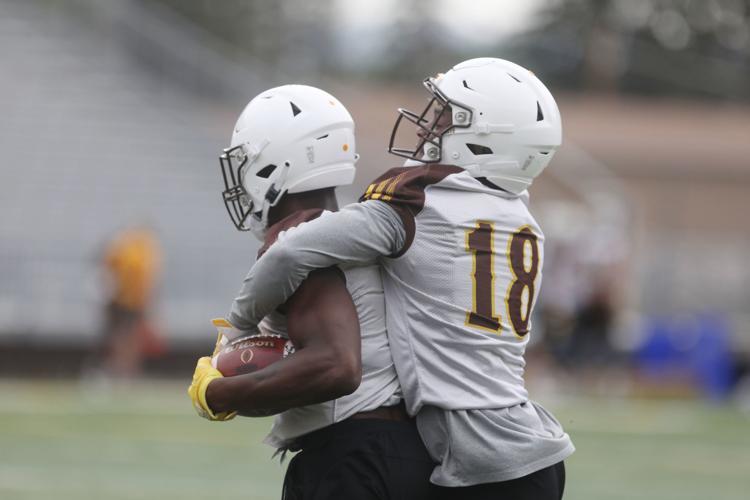 UW Football Practice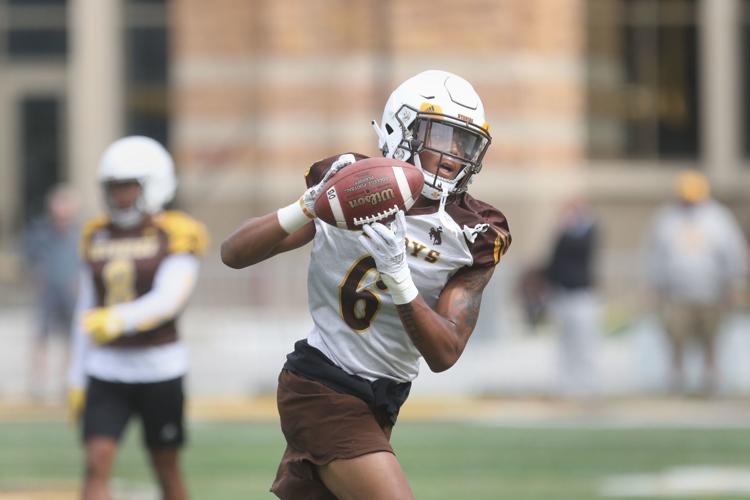 UW Football Practice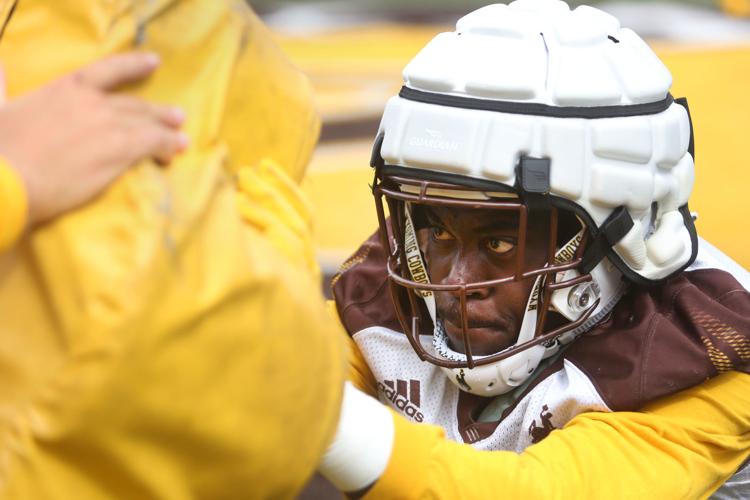 UW Football Practice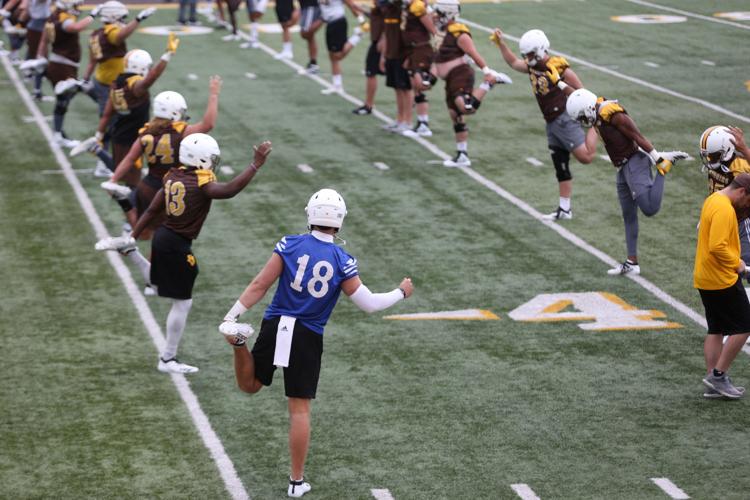 UW Football Practice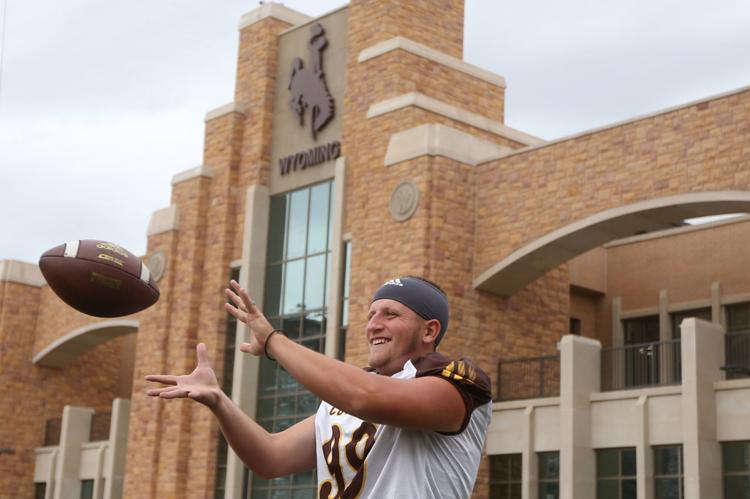 UW Football Practice: Azizi Hearn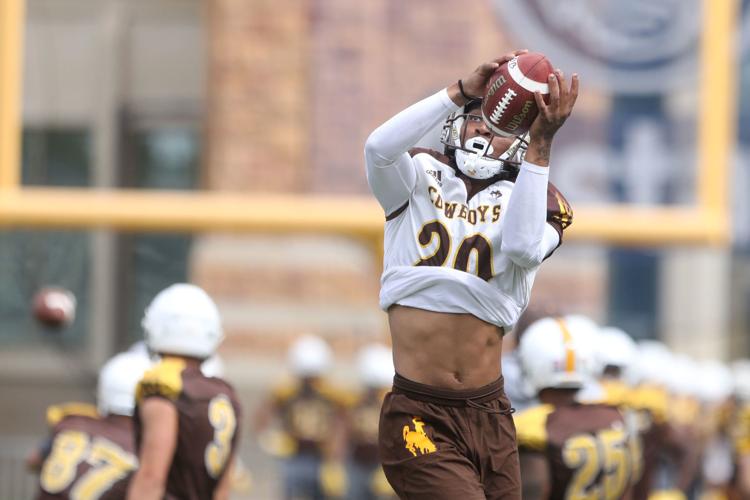 UW Football Practice: Azizi Hearn