LARAMIE — Craig Bohl isn't too concerned about what he witnessed during Wyoming's first practice in full pads Wednesday.
What the Cowboys' coach saw was a dominant effort by the defense, particularly when the team worked extensively on blitz drills. It was the first time through Wyoming's first five practices of fall camp that the offensive line was put in that pressurized situation in preparation for what it will see once the games start with SEC foe Missouri on Aug. 31. Running backs also stayed in to help protect quarterbacks Sean Chambers and Tyler Vander Waal, who weren't live (tackled to the ground) but would've been under plenty of duress had they been.
"I really thought our defense showed great energy and was very disruptive," Bohl said. "We've got some work to do up front with the offensive line, but that's to be expected the first time you go through that situation.
"They always say when you blitz, somebody's band is going to be playing, and it better be yours. It gives you an opportunity for a big play one way or the other. I thought our defensive guys had a significant edge today, but that's somewhat to be expected."
Bohl said he was particularly impressed with junior defensive tackle Ravontae Holt, who's entering his first season as a full-time starter up front. The 6-foot-4, 272-pounder started the final four games of last season and has shown a disruptive burst early in camp.
"He's a guy who's got really good strength, but his get-off on the ball … he was penetrating, he was in the backfield, and he was being disruptive," Bohl said. "That's a sign, when a guy is out there in full pads and a guy's doing that, he's dominating. Then we've got to take a look and say, 'OK, why?' But my assessment is I think he can be a really good defensive tackle this year."
Injury update
Offensive lineman Eric Abojei didn't finish practice after a knee injury from the spring flared up on him, Bohl said. The 6-5, 354-pounder has been getting a majority of the first-team reps at left guard with Zach Watts and Gavin Rush already lost for the season.
Bohl didn't sound overly concerned about the severity of the injury but said Abojei would be evaluated by trainers before determining if he will be able to practice Thursday.
"He had a patellar joint that slipped out of place during spring, and today it bothered him a little bit," Bohl said.
The good news for Wyoming on the injury front was the return of defensive tackle Mario Mora, who was a full participant after missing part of Tuesday's practice after hyperextending his back. Mora, who's coming off a redshirt year, is being relied on this year to provide depth on a defensive line that lost five contributors from last year's two-deep.
"We were able to rotate a lot of guys, and I thought that played well on the back end of our schedule," Bohl said. "It's going to be important we develop depth. Mario is one of those guys we're really looking at."
Safety net
Redshirt freshman Cameron Murray got first-team reps at free safety along with junior Braden Smith, who exited the spring atop the depth chart there. Wyoming is still double-repping (practicing with different groups on different fields at the same time), so it doesn't mean that pecking order has changed.
Rather, the Cowboys are trying to keep their defensive backs fresh during camp.
"A couple of years ago, Andrew Wingard had two (hamstring injuries) in fall camp," Bohl said. "I think we're just being a little bit cautious there, so we're integrating camp."
Even if Smith takes the first snap at Marcus Epps' old position against Missouri, he won't stay on the field the whole game like Epps usually did. Bohl said he envisions some sort of rotation.
"While we may not split reps kind of like we do on the defensive line, I think it's important at the safety and corner positions that you get guys in there that are fresh," Bohl said.
UW Football Scrimmage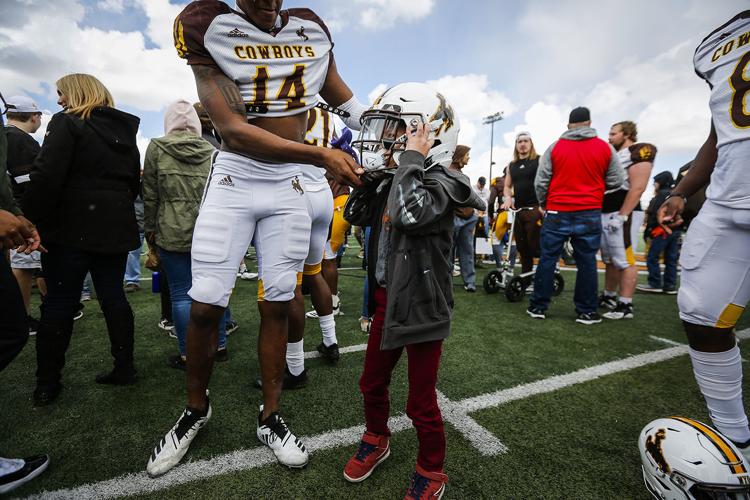 UW Football Scrimmage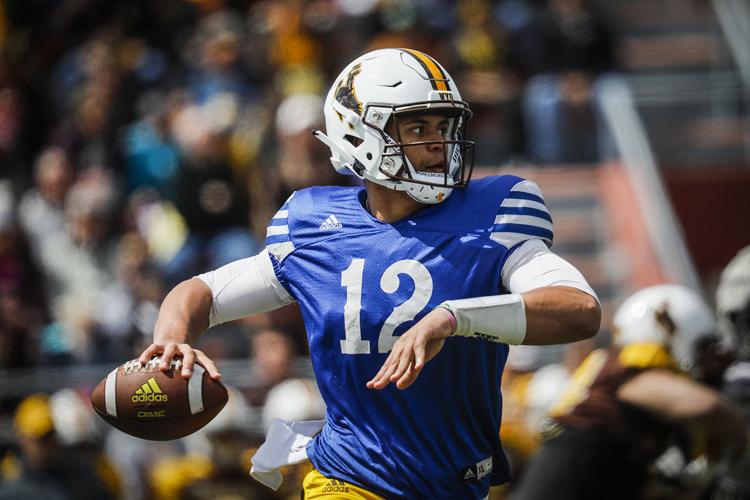 UW Football Scrimmage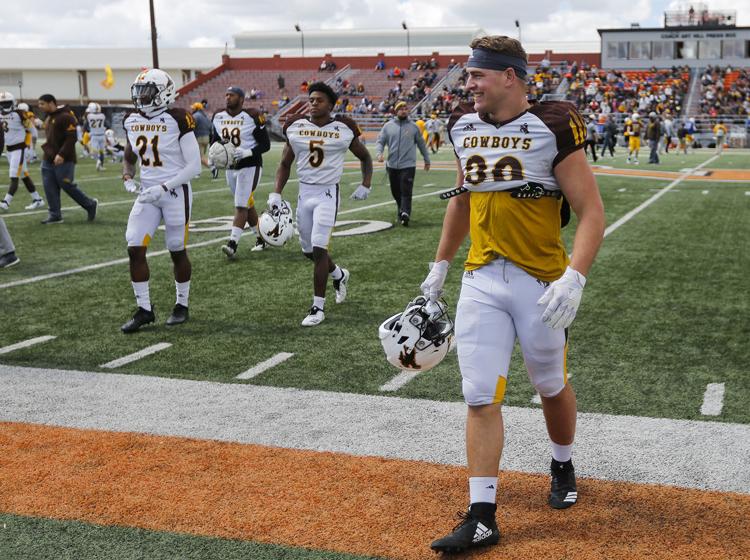 UW Football Scrimmage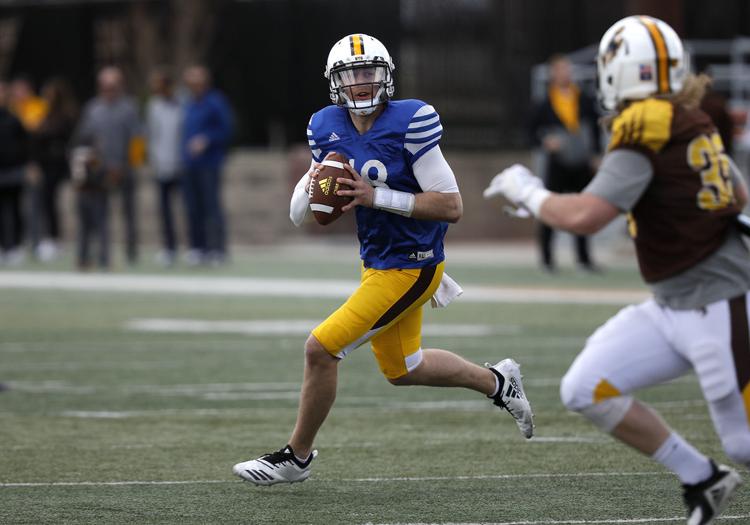 UW Football Scrimmage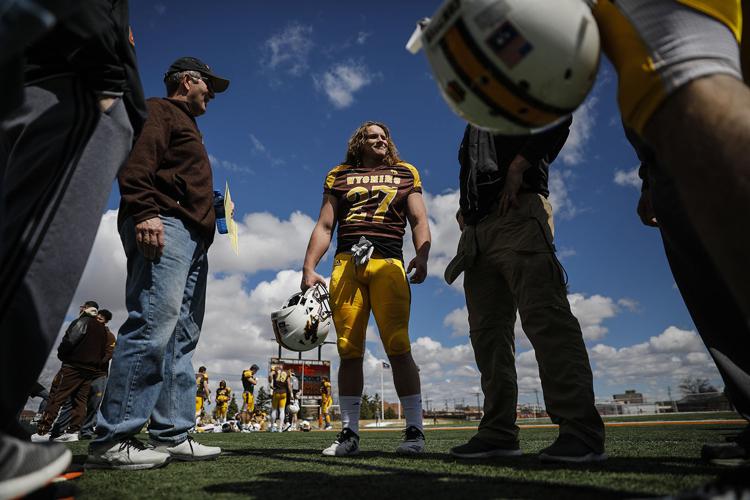 UW Football Scrimmage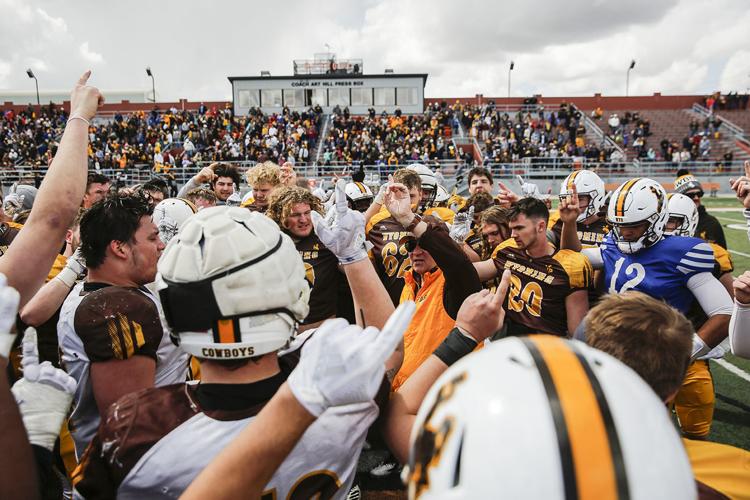 UW Football Scrimmage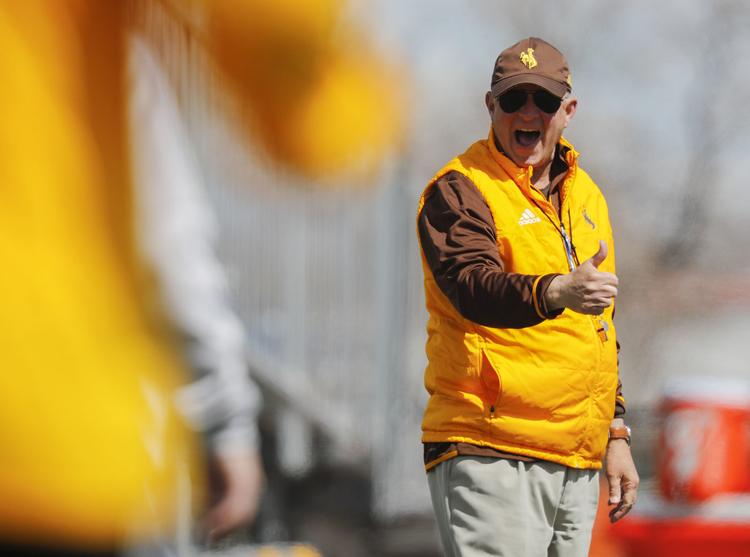 UW Football Scrimmage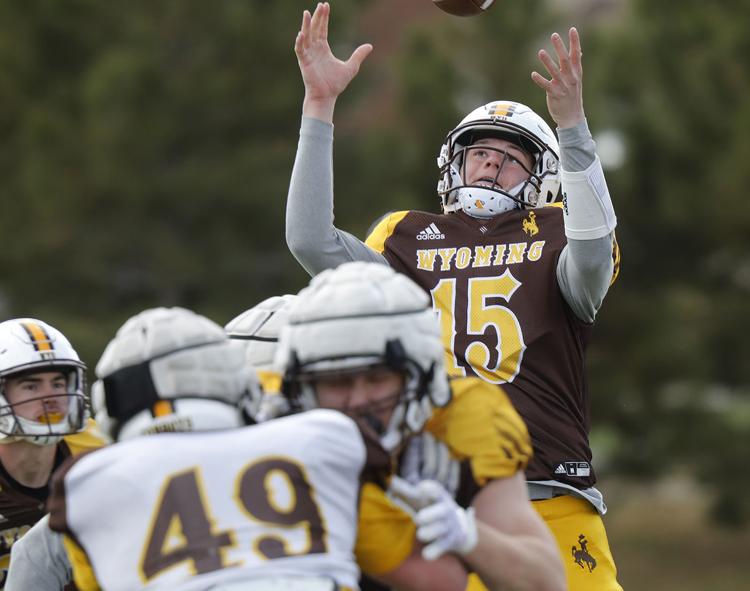 UW Football Scrimmage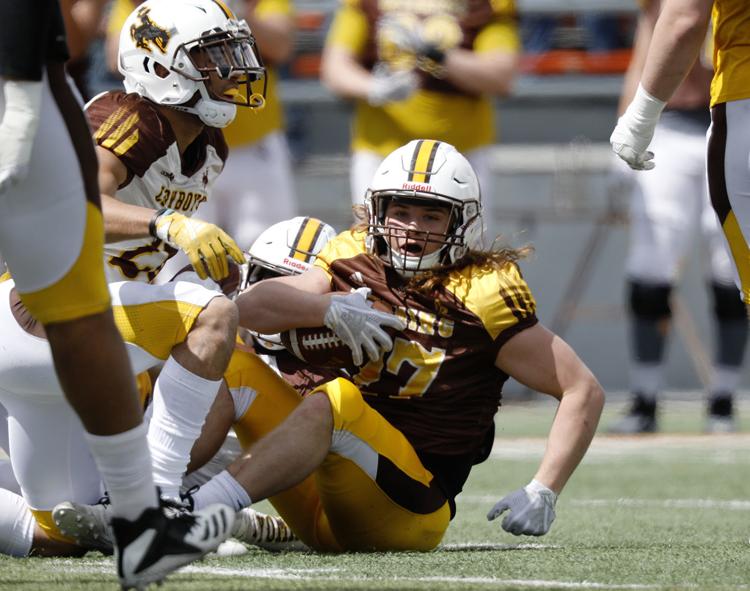 UW Football Scrimmage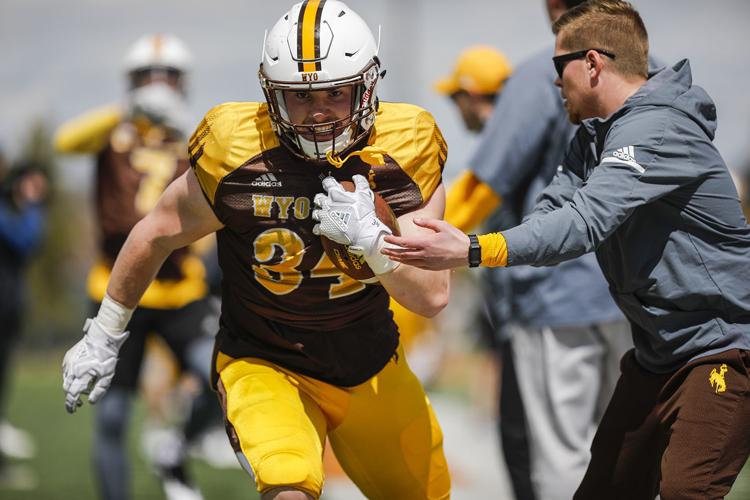 UW Football Scrimmage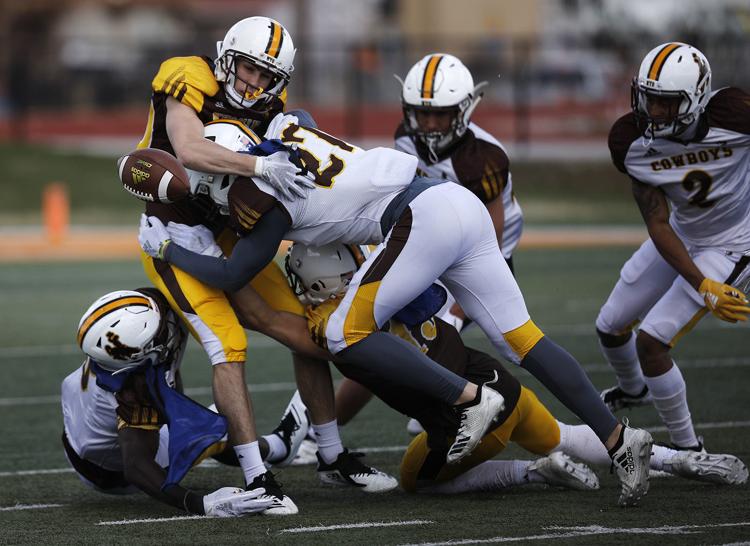 UW Football Scrimmage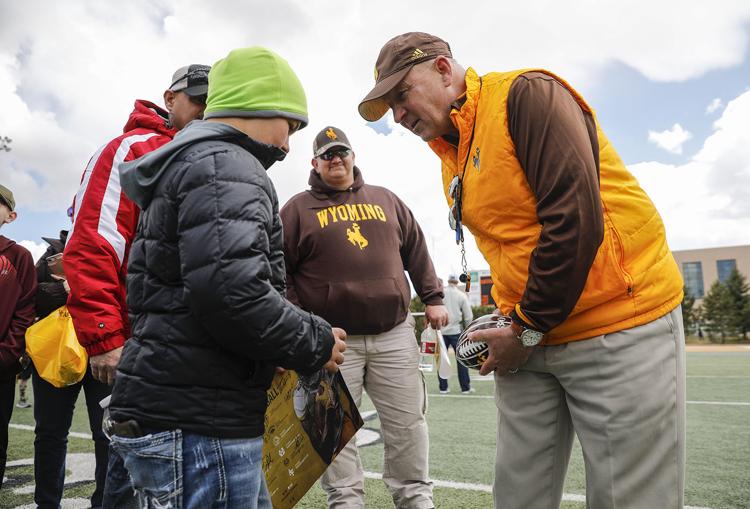 UW Football Scrimmage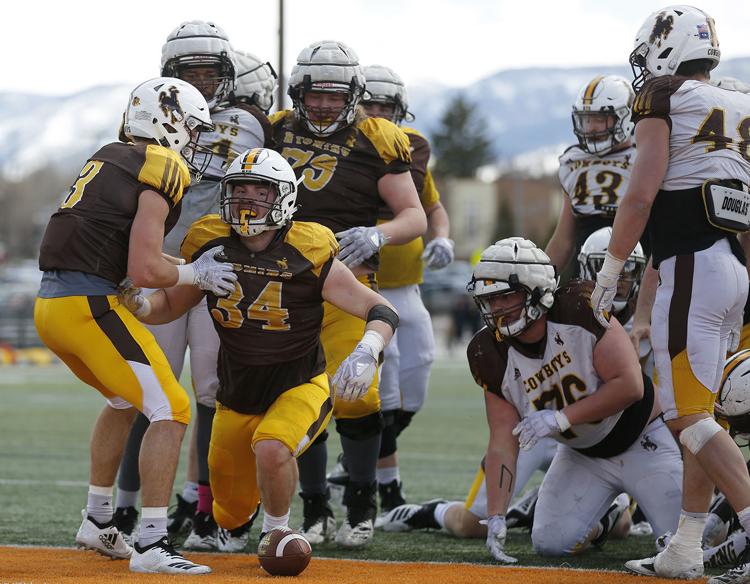 UW Football Scrimmage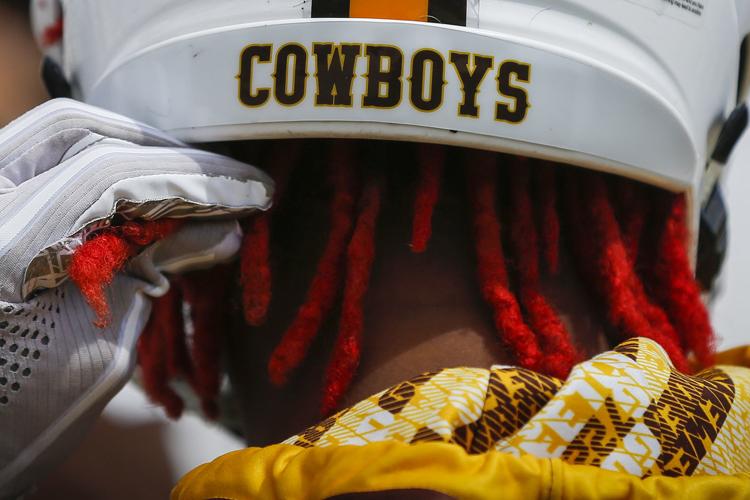 UW Football Scrimmage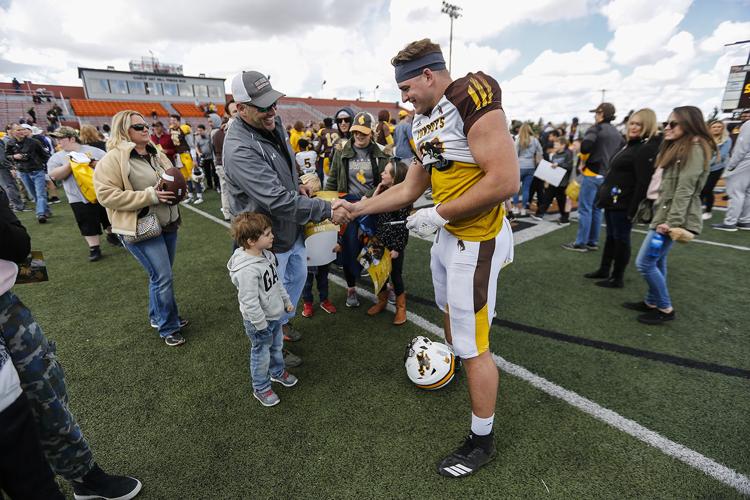 UW Football Scrimmage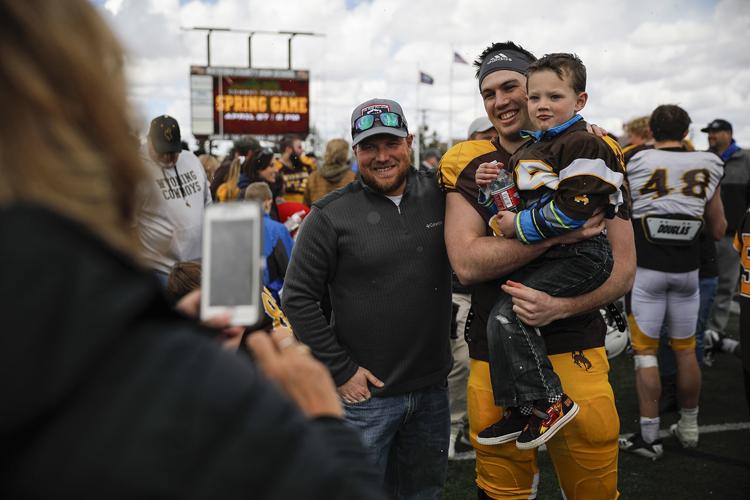 UW Football Scrimmage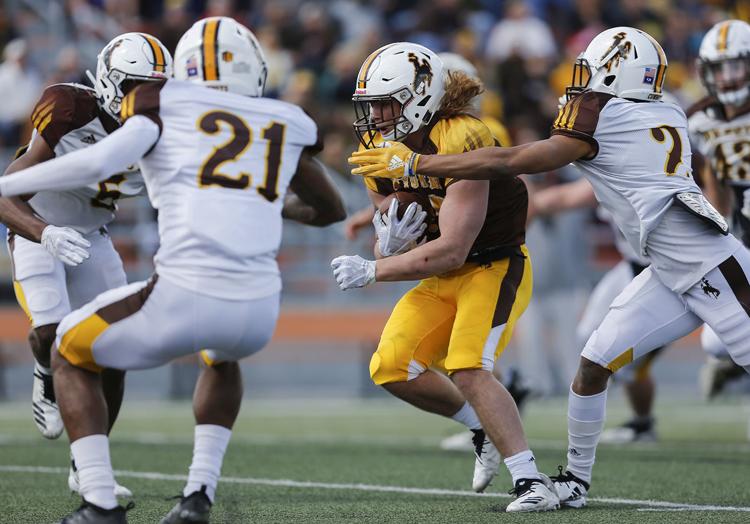 UW Football Scrimmage