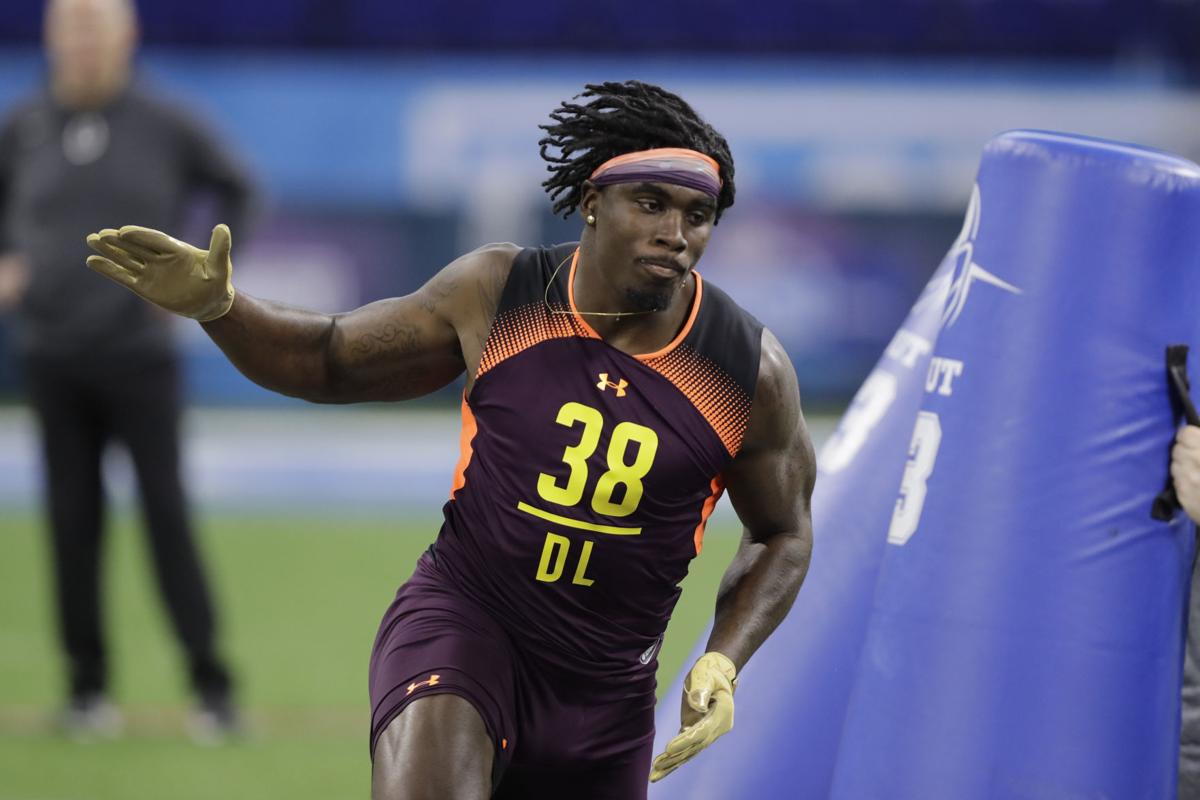 LARAMIE — Carl Granderson has been released from jail after a judge modified the former Wyoming football player's sentence stemming from his sexual battery case.
Sixth Judicial District Court Judge John Perry suspended Granderson's six-month jail sentence and placed him on six months of supervised probation after ruling the New Orleans Saints signee was entitled to a new sentencing hearing, according to documents filed Friday in Albany County District Court. That sentence will run consecutive to one year of supervised probation, which was handed down as part of the original sentencing.
Granderson's lawyer, Megan Goetz, did not immediately return a message seeking comment Monday afternoon.
Perry approved the transfer of Granderson's probation to another state. Granderson, who wasn't selected in this year's NFL Draft, signed with the Saints as a free agent in April but was put on the team's reserve/did-not-report list after not showing up for training camp last month.
In his ruling, Perry, who took over proceedings in the case earlier this month, said that outside communication "cast a shadow" over the proceedings and has "the appearance of impropriety."
"To be clear, based on the information currently before the court, the ex parte communication was in no way damaging to defendant," Perry wrote. "However, that fact simply does not matter. Ex parte communications of this nature are improper regardless — and even moreso when instituted by the sitting judge. In any analysis employed, there is simply no other just conclusion."
Follow UW athletics beat writer Davis Potter on Twitter at @DavisEPotter
Be the first to know
Get local news delivered to your inbox!