LARAMIE — Tyler Hall was confused. So was Tyler Vander Waal.
Wyoming's football practices are only briefly open to the media and closed to the public, but Sue Nelson is always there. It's hard to miss Nelson given she's the only person sitting in the stands at War Memorial Stadium each day as the Cowboys prepare for their next opponent.
It's been this way for nearly two decades, but for players spotting arguably Wyoming's biggest fan for the first time, it's an unexpected sight.
"I remember actually my freshman year, I always just noticed this woman that was there. And I started to be like, 'Who is this?'" said Hall, now a senior cornerback for the Cowboys. "Practices, she was always there. Before we get on the bus to the game, she was there. She was there to give us a hug before away games. And I was just always wondered, 'Who is this?'"
Wherever the Cowboys' football and men's basketball teams go, Nelson usually is right beside them. Nelson, who's lived in Laramie her entire adult life, can't remember the last time she missed a home game, but she's been to all of them since Craig Bohl and Allen Edwards took over. Bohl was hired as the head football coach in 2014 while Edwards, a former Wyoming assistant, was promoted to head basketball coach in 2016.
Nelson is just as determined to make it to every practice that she can. There was one time last year when she was out of town attending a conference with her daughter, but Nelson can count on one hand the number of practices she's missed over the years. She watches alone from a front-row seat on the east side of War Memorial Stadium behind the Cowboys' bench — the same way she likes to watch the games on Saturdays.
"I sit by myself because I don't like to be interrupted," Nelson said. "I sit behind their bench because I love to hear what goes on."
It also gets Nelson closer to the players, some of whom are a long way from home. They walk over and exchange pleasantries. Some engage in longer conversations and even get a hug from her. Why she's there starts to make sense.
"I talked to (former Wyoming quarterback) Josh (Allen) and saw Josh go up to her every practice and give her a hug and stuff like that," said Vander Waal, a sophomore quarterback from Elk Grove, California. "I just kind of started talking to her once Josh left. She's always at the team hotel on Friday nights. Me and her have a really good relationship, and she's a huge support system for me. Just always seeing her at practice makes my day."
That alone makes it hard to argue that Nelson isn't Wyoming's biggest fan.
"If you've got access to come to practice, then most definitely you're the No. 1 fan," Hall said.
***
Nelson is a member of the Cowboy Joe Club, the University of Wyoming's booster organization. Her daughter, Denise, works as an academic advisor for UW's College of Business.
But Nelson didn't attend the university. Her fandom was learned.
As a child growing up in Rock Springs, Nelson listened to Wyoming's football games on the radio with her mother and grandmother. The coach then, Nelson said, was Bob Devaney, who accumulated a 35-10-5 record in his five seasons at the helm from 1957-61.
"And that's how it all got started," Nelson said. "And it's just gone from there because my mom was a huge Wyoming fan."
Nelson attended her first Wyoming football game at BYU in 1966, one the Cowboys won easily, 47-14. She made the trip to Laramie for her first home game a few years later and decided to make the permanent move in 1969. Nelson became a season ticket holder with her late husband a few years later and has been one ever since.
"It was the best thing I could've done," Nelson said.
Nelson hasn't missed a home football or men's basketball game in decades, and ever since Joe Glenn was hired as Wyoming's football coach in 2004, she's been a mainstay at practices. Her work schedule as an underwriter for Mountain West Farm Bureau sometimes interfered, so she couldn't get to all of them.
But Nelson said she didn't miss a practice during the Dave Christensen era from 2009-13. Since retiring in 2015, she's continued to attend practice when she can after Bohl closed all of them to the public with one exception.
"I noticed her when I first got here, and they told me she had been coming forever," Bohl said. "She's gotten to be a huge fan of the players. She just follows everybody, so it's kind of special."
Said senior kicker Cooper Rothe, "I think every practice, that's the craziest part. A lot of people come to all of the games, but to come to every practice, that's true dedication."
For Nelson, there's a simple reason as to the importance of being there as much as possible.
"Support the kids," Nelson said. "And I love football and to learn more about it, but to support the kids. That's my whole thing with being a fan. To be there for them win or lose."
***
While football and men's basketball are admittedly the sports that pique Nelson's interest the most, she'll catch a women's basketball game every once in a while. She's also in the audience during the coaches' weekly radio shows at local restaurants during the season.
Nelson also takes her support on the road, which has sent her all across the country.
She made the trip to Seattle in 2015 to watch the men's basketball team play in its most recent NCAA Tournament. For football, Nelson traveled to Texas in 2010 to watch the Cowboys' 34-7 loss to the Longhorns. Her favorite trip came in 1998 to Georgia's Sanford Stadium despite Wyoming leaving Athens, Georgia, with a 16-9 loss.
"It's a neat town," Nelson said. "I really like it."
Nelson has been to every school in the Mountain West except for Fresno State. She tries to get to three road games each season, though weather and scheduling conflicts sometimes makes it tricky. The last road game she attended for football was Air Force in 2017, but Nelson said she's planning to attend Wyoming's games at Boise State, Utah State and Air Force in November.
Nelson usually makes the drives to Colorado State and Air Force for men's basketball games each season, though she said she's contemplating whether she'll make both of those trips again this season.
"I don't know if I'll go to Air Force again," Nelson said. "Their fans, they were practically on top of your team. And they aren't the best sports like they try to make everybody think they are."
One trip Nelson knows she'll be making this season is to a bowl game regardless of where it might be. Nelson has only seen two of Wyoming's bowl games in person — the 1987 Holiday Bowl and the 2016 Poinsettia Bowl — but plans to change that should Wyoming play in one this season.
But Wyoming has seven more games during the regular season, including two straight at War Memorial Stadium after its trip to San Diego State on Saturday. And when the Cowboys are at home, Nelson's support begins long before kickoff. She's always at the Hilton Garden Inn waiting to greet the coaches and players once they arrive for their stay the night before the game.
"Even when she does all this stuff and she's not even being known for it, that shows her character and how good of a person she is," Hall said. "And just having someone there who knows what you're going through, respects you and just wants to see you thrive, there's no better feeling than that. That's why I say I always give her a hug and always talk to her. I always say she's dope."
Nelson usually arrives on campus several hours before kickoff to tailgate, but all of that stops two hours before the game when her most important game day tradition begins. Nelson gathers with other fans for the Cowboy Walk, where they greet Bohl and his players as they make their way across the street from the team hotel to the locker room.
"I don't miss the Cowboy Walk," Nelson said. "It's nice to be there for them and for them to see we're there for them."
Nelson likes to watch the Cowboys warm up, so she's usually in the stadium an hour and a half before kickoff. Wyoming's players know exactly where they can find her.
"Always in the front row in the same spot," Vander Waal said. "Always in the same place at practice watching in the first row. If someone's not there, you know something's wrong."
***
Nelson's support for Wyoming's student-athletes isn't confined to fields and courts. A few times a year — and with approval from UW's compliance office — she gets together with friends to host football and basketball players for dinner, which Nelson said is a good time to further get acquainted with them personally.
"Like I tell the players, they help keep me young," Nelson said. "To be around them and to get to know them, it's amazing, especially because people don't understand what kind of kids they are and how they work all year long. They don't really have much time off to do anything. … It's just fun to be around them."
Hall and Vander Waal have both been to those dinners. There's the usual talk about the football team or sports in general, but Hall said that's not always the topic of conversation.
"I've had plenty of conversations with her not even talking about football. It's about life," Hall said. "She asks me what I'm going to school for and stuff like that. What I want to be. It doesn't even have to be about Wyoming football. It could be about who's your favorite NFL team, sports, the NBA, stuff like that. Every time I have a conversation with her, it's not just about Wyoming football or what we're doing this week. Just regular conversation."
Nelson said it doesn't bother her when she's labeled as Wyoming's super fan, though she knows there are plenty of other die-hard supporters of the Cowboys. She's just doing her part, and she doesn't consider it unique.
"I'm flattered when people think that," she said. "And it's like, you know, I don't try to do anything special. It's just to be there for them. It's all about the kids. College athletics is all about the kids."
Nelson isn't sure what else she would do with her time if she wasn't immersed in Wyoming athletics. At 70 years old, fishing is her only other hobby outside of watching college football and basketball games, so she said she'll continue showing up at games and practices "as long as I can."
And she's not about to apologize for the effort she exerts to support the teams that are as much a part of her as she is of them.
"A lot of people say that," Nelson said in reference to the notion of being Wyoming's No. 1 fan. "I know there are a lot of good fans, but I don't think there's anyone that loves them or tries to support them more than I do."
Photos: Pokes dominate over UNLV
UW vs. UNLV
UW vs. UNLV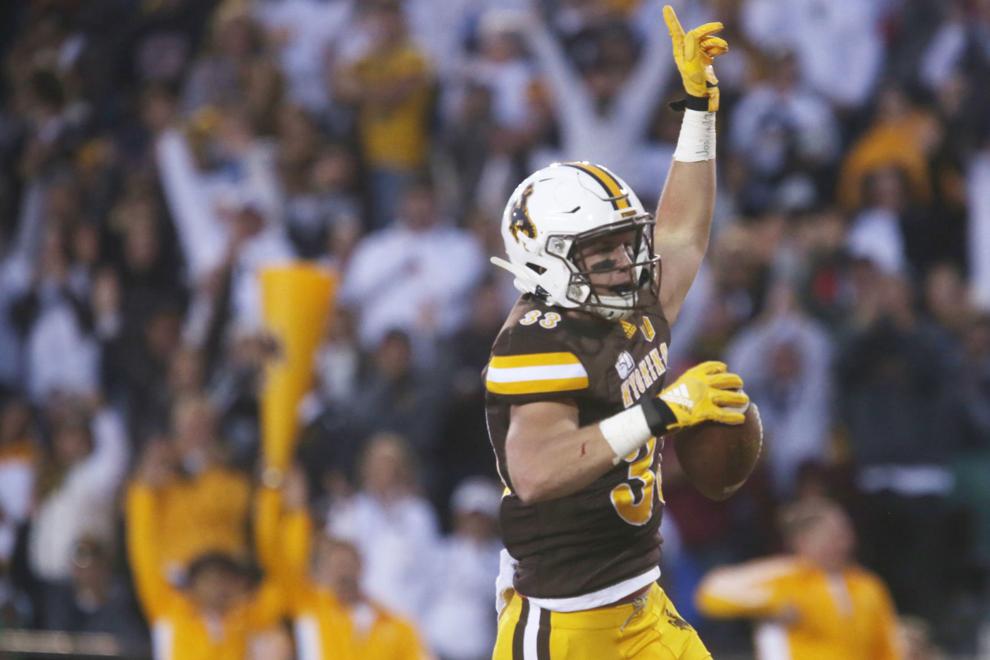 UW vs. UNLV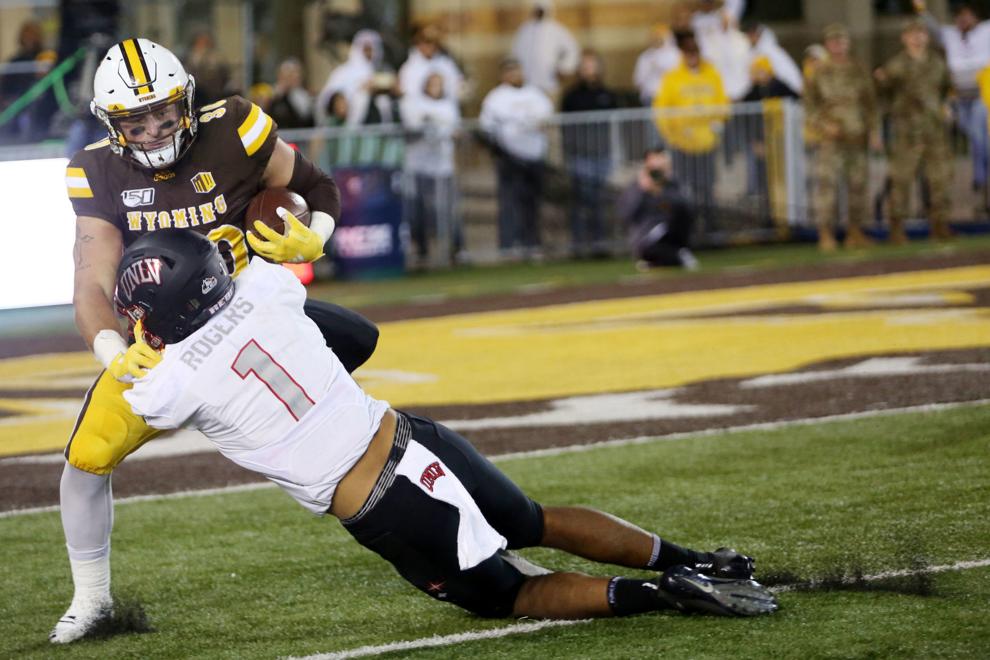 UW vs. UNLV
UW vs. UNLV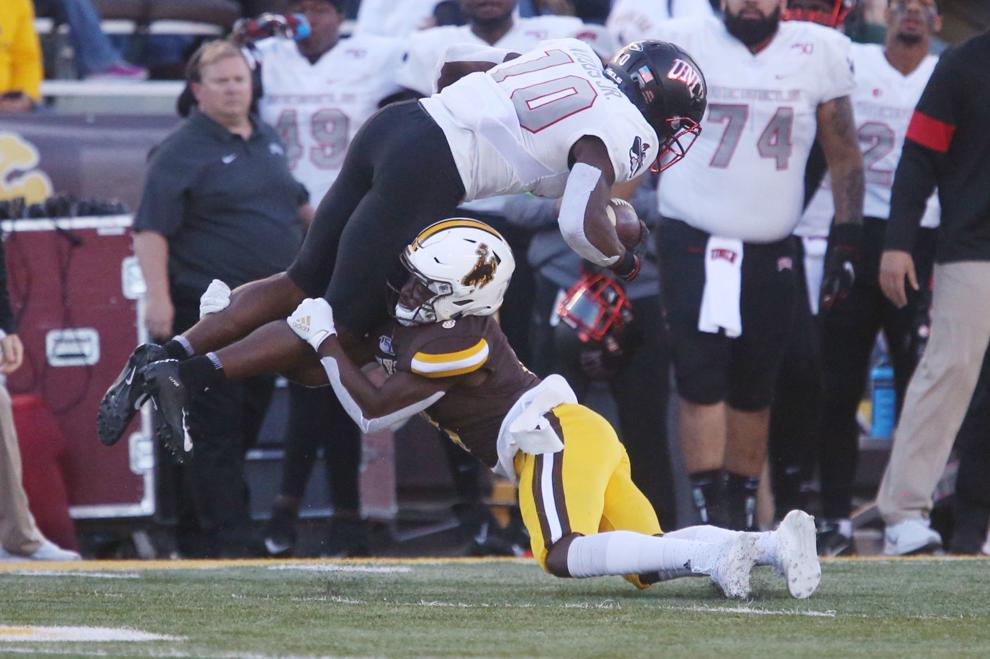 UW vs. UNLV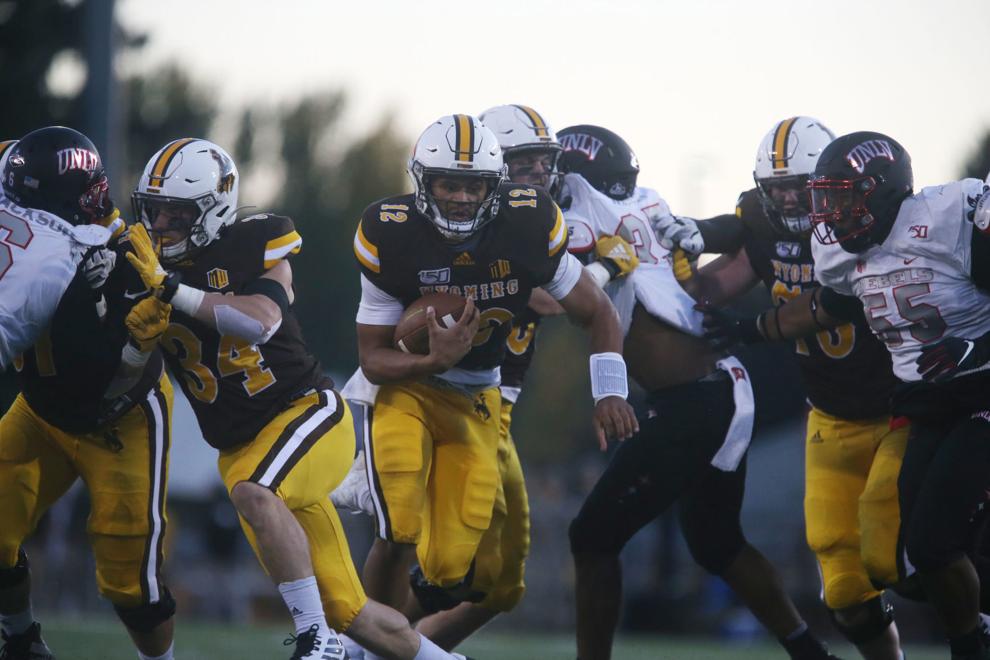 UW vs. UNLV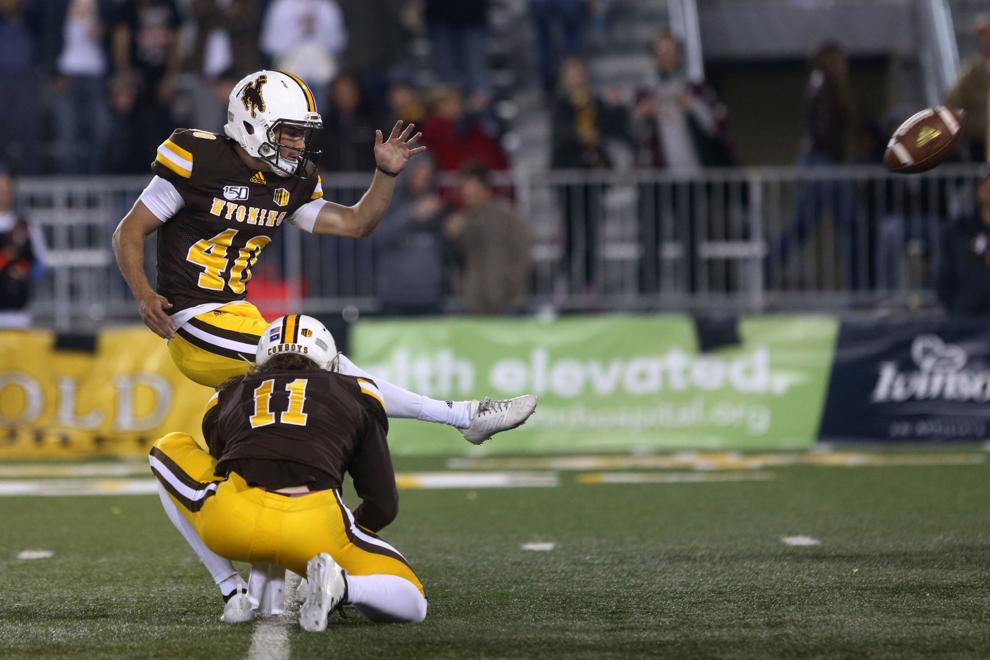 UW vs. UNLV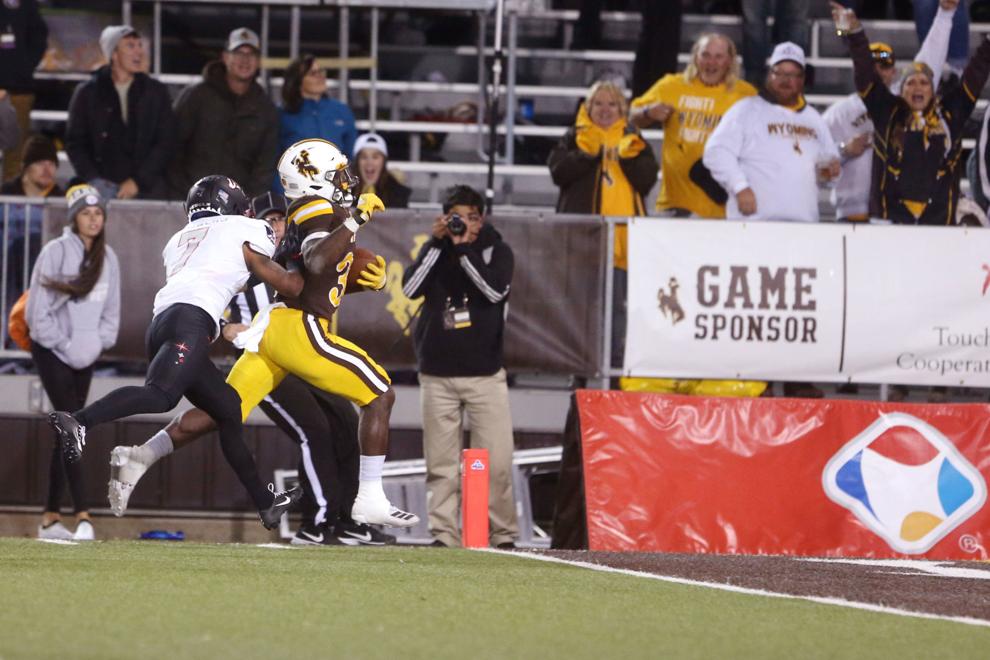 UW vs. UNLV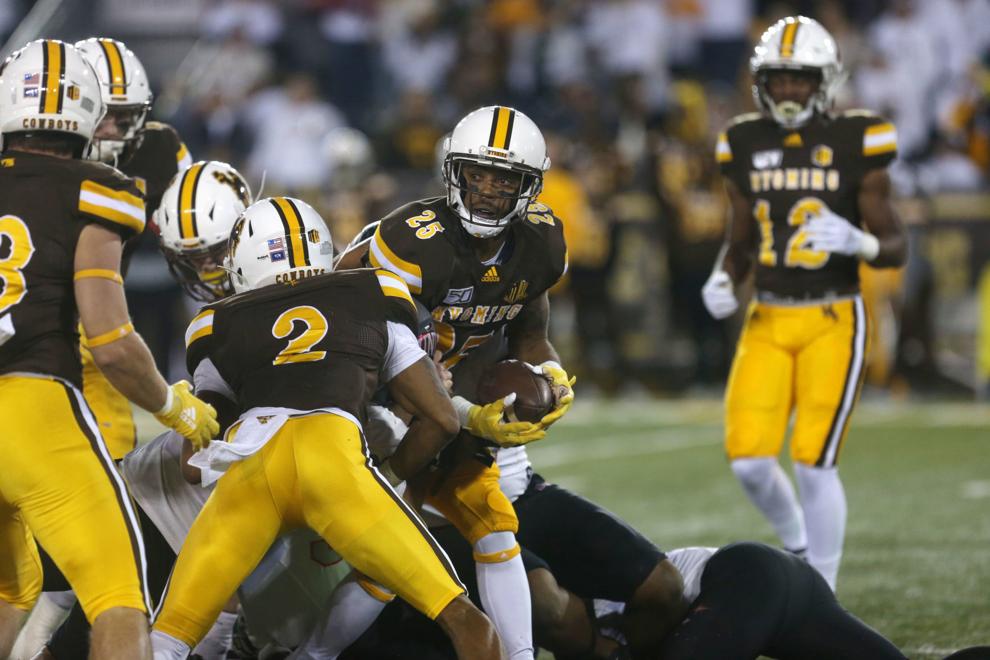 UW vs. UNLV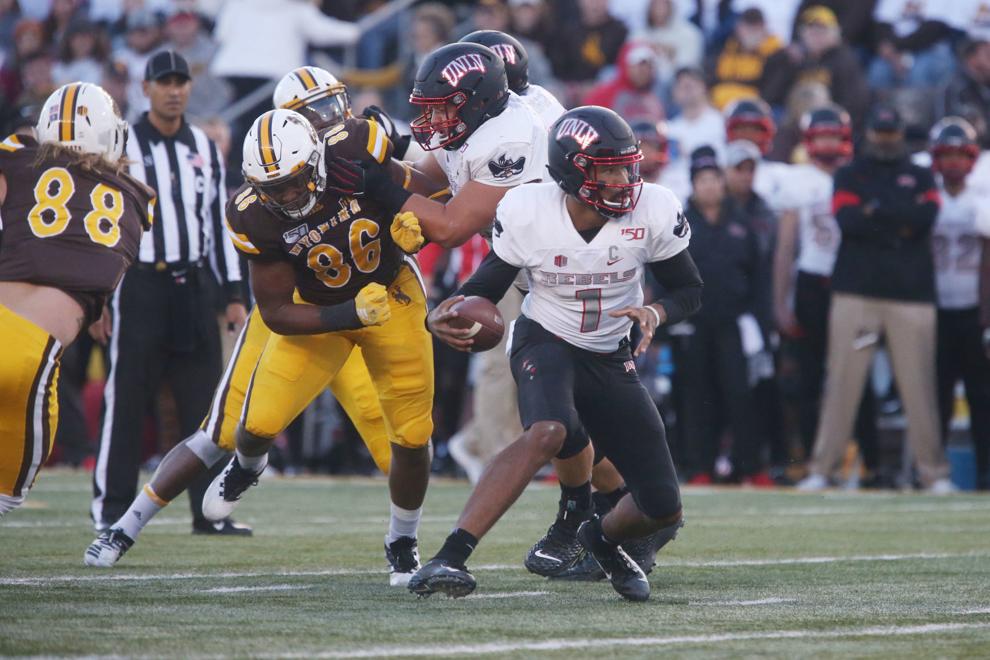 UW vs. UNLV
UW vs. UNLV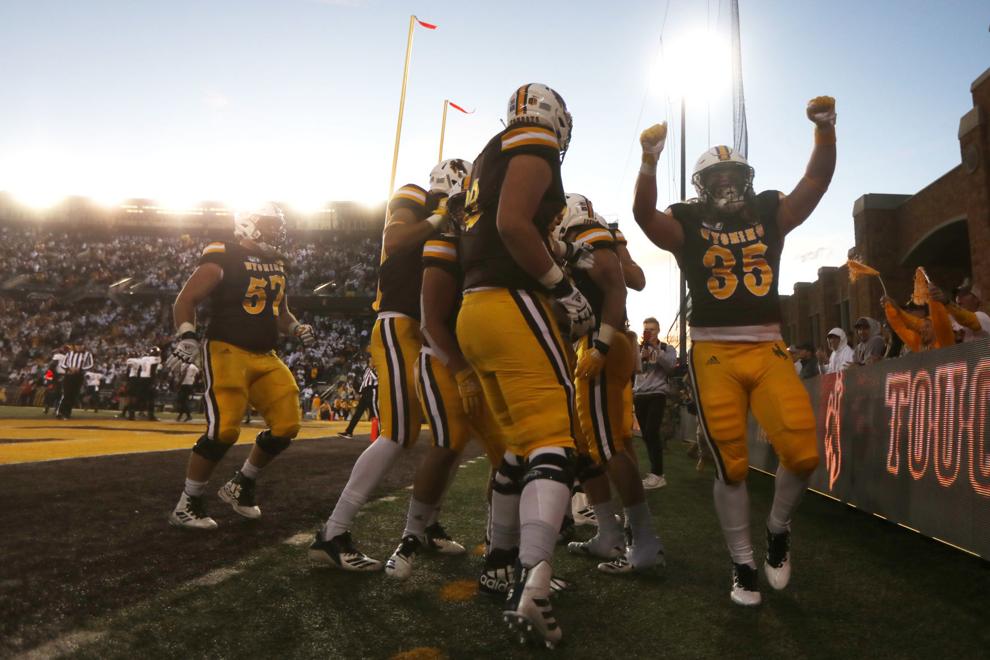 UW vs. UNLV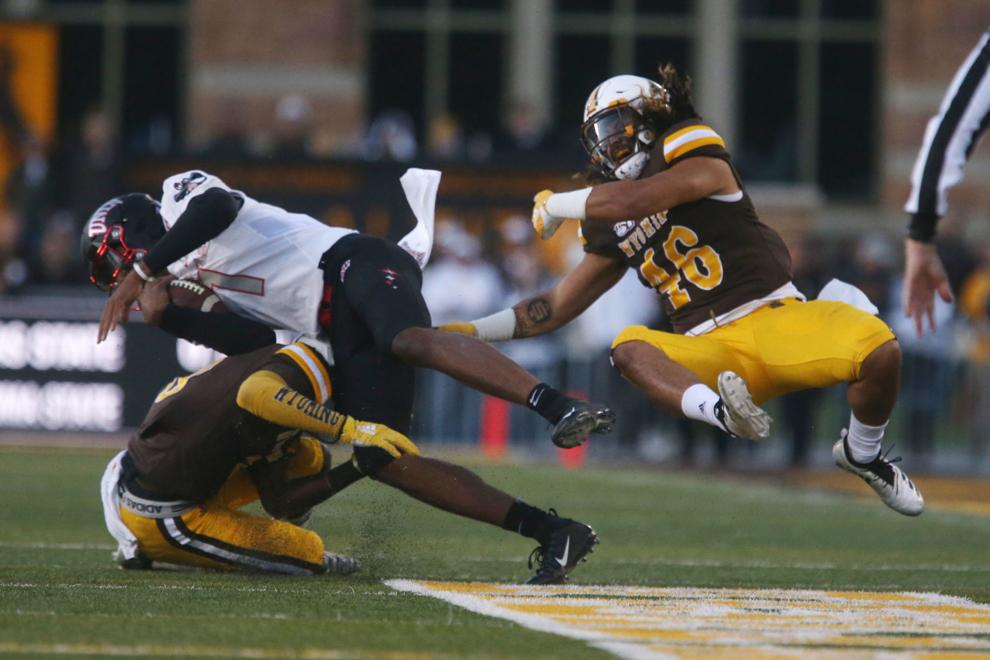 UW vs. UNLV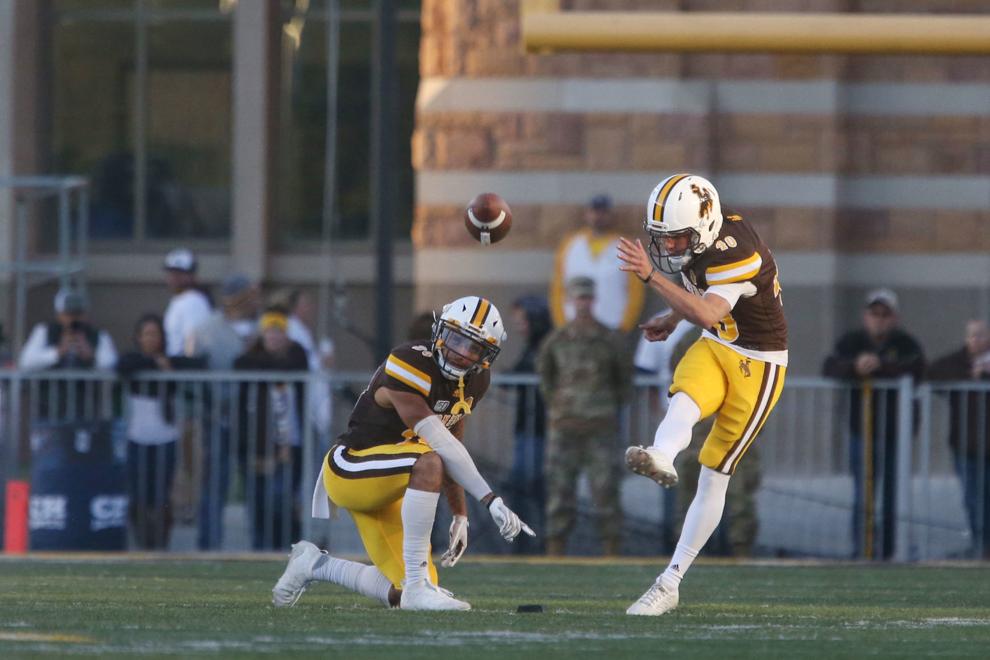 UW vs. UNLV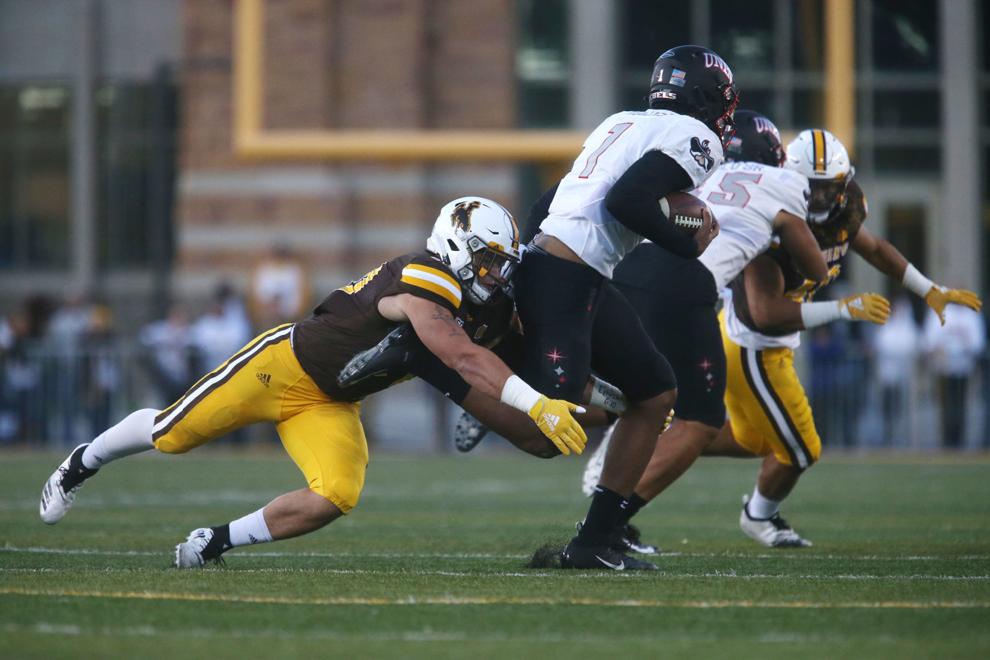 UW vs. UNLV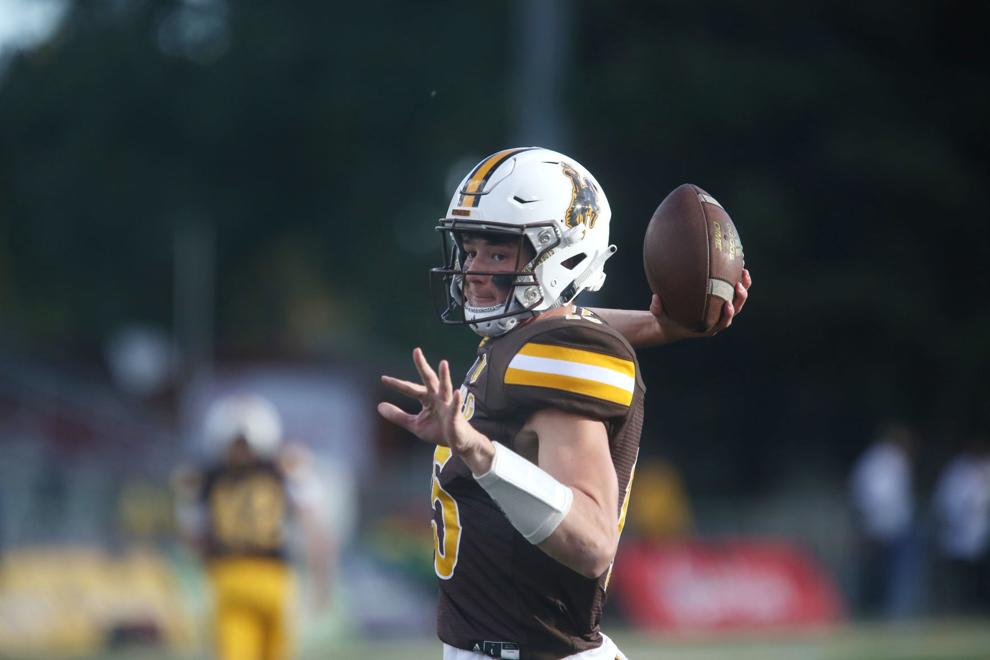 UW vs UNLV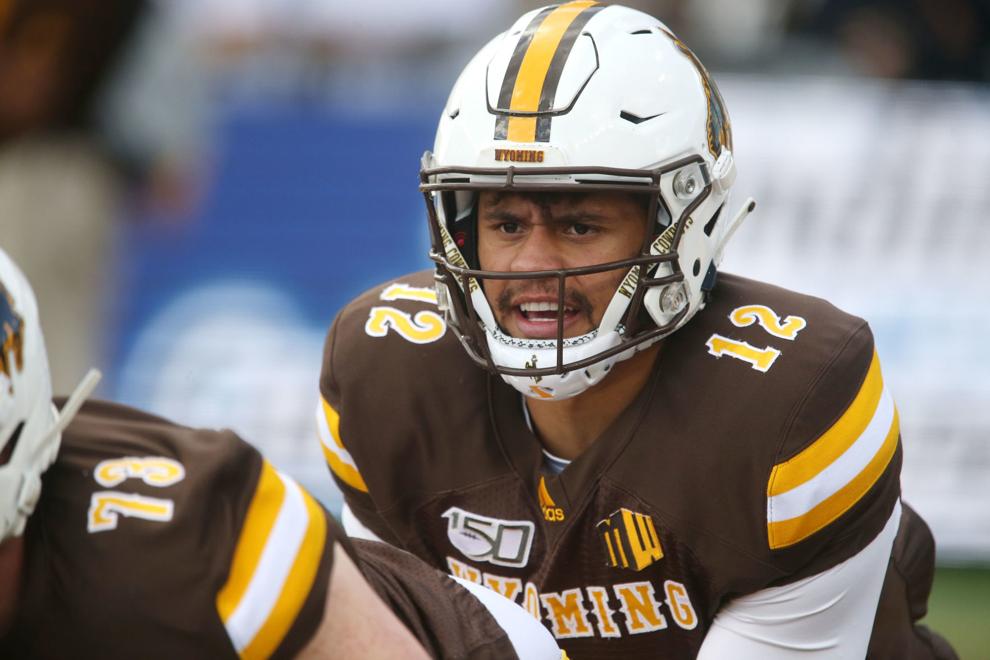 UW vs. UNLV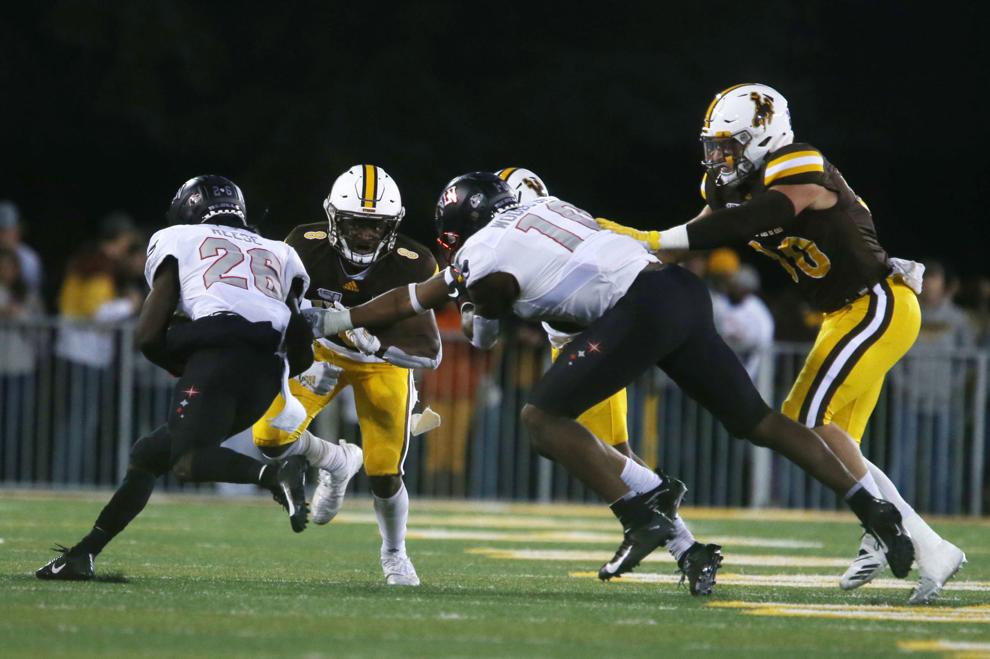 UW vs UNLV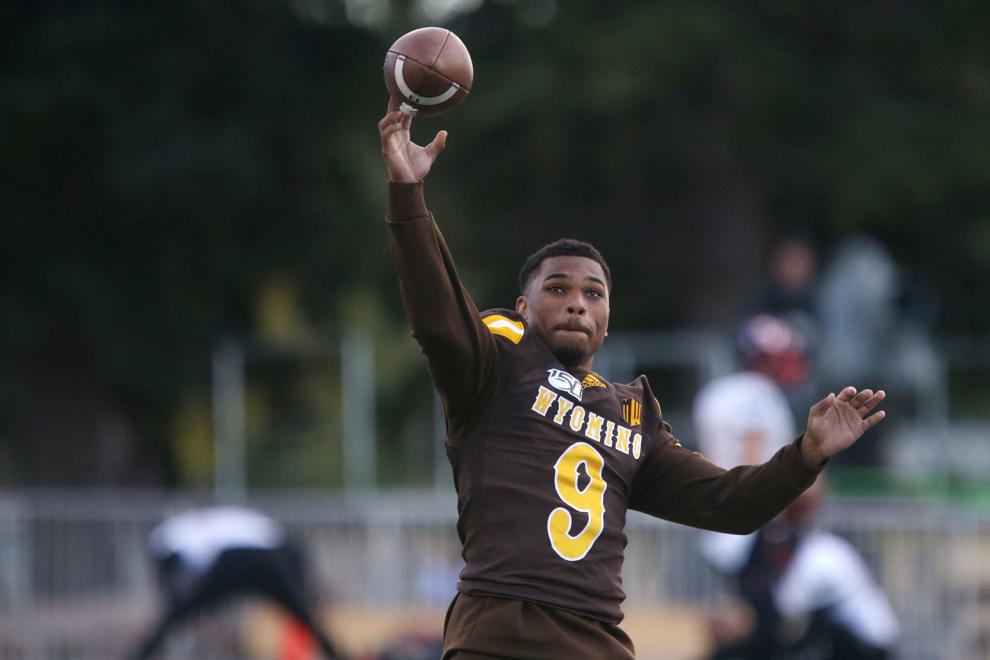 UW vs UNLV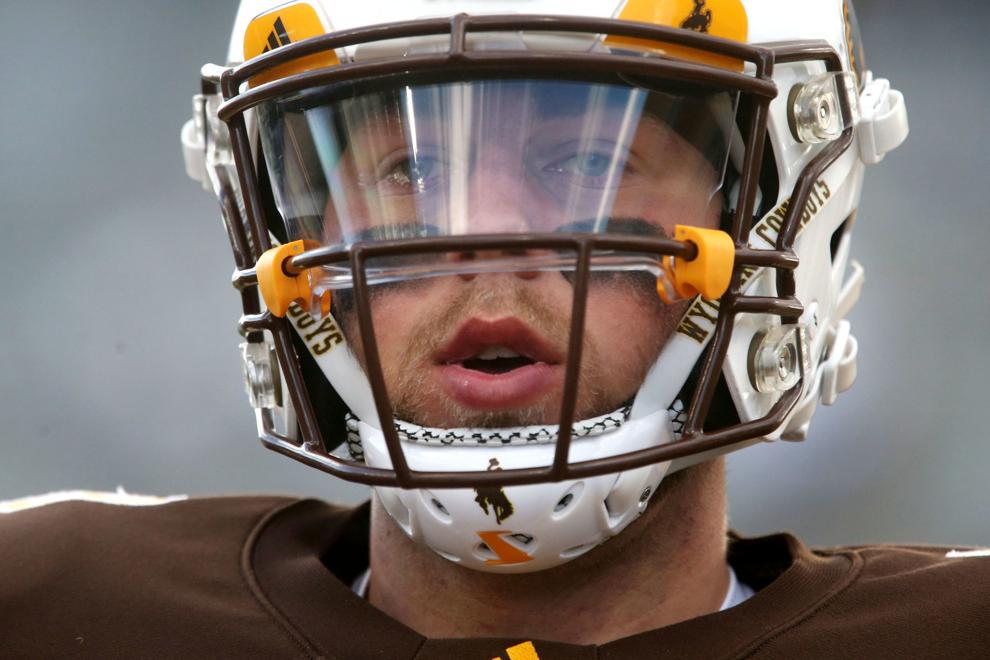 UW vs UNLV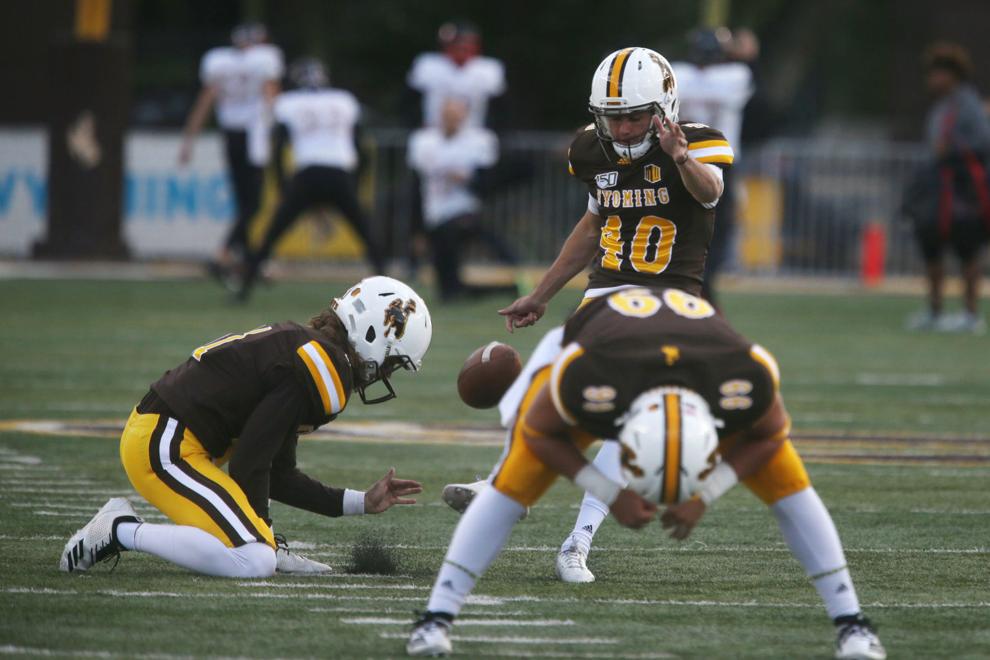 UW vs UNLV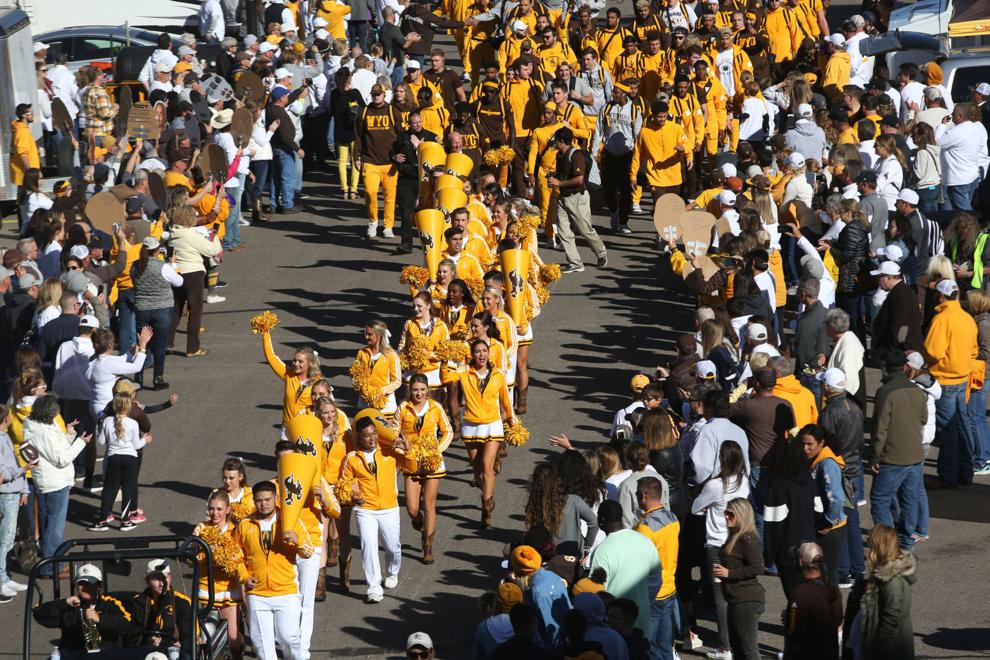 UW vs UNLV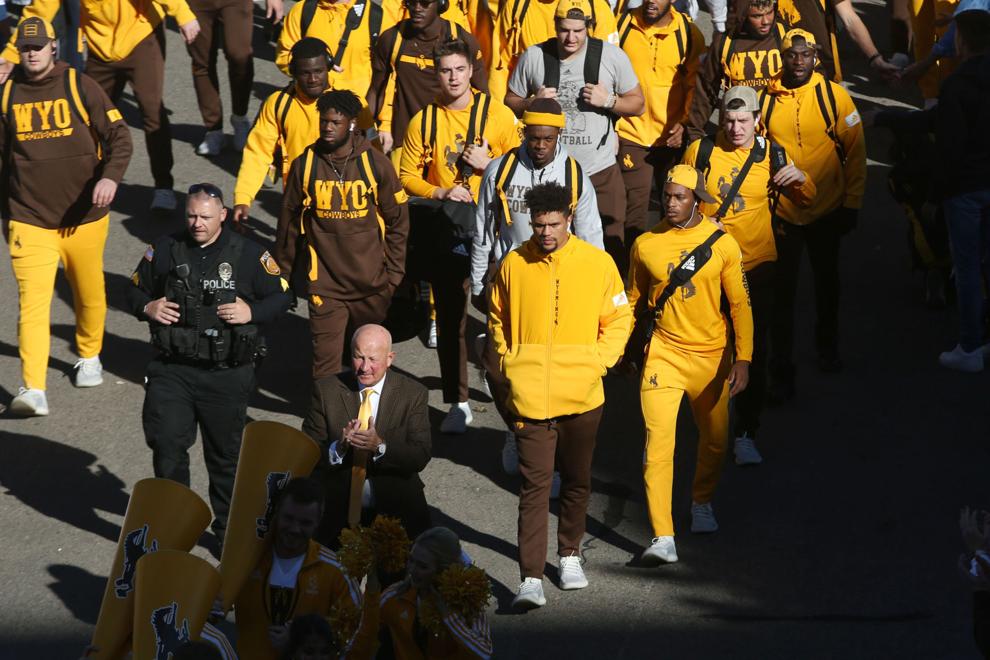 UW vs UNLV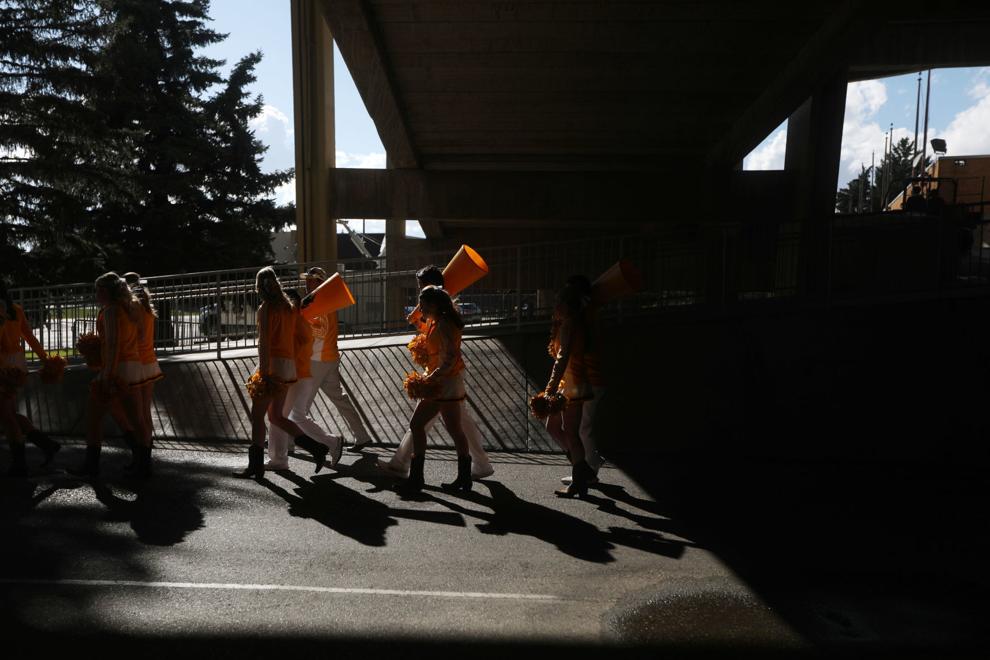 UW vs UNLV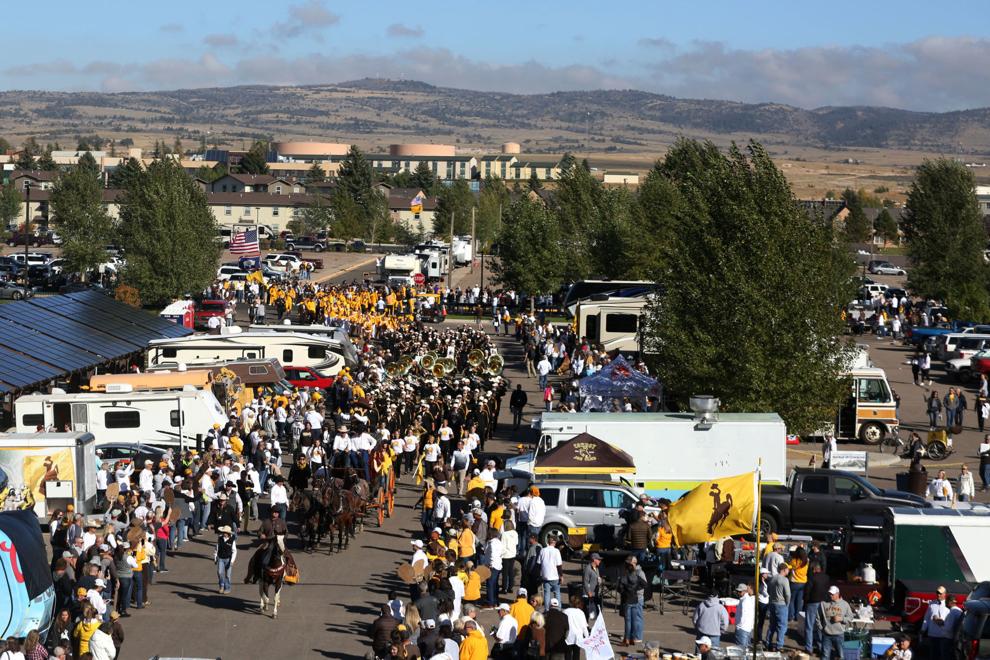 UW vs. UNLV