LARAMIE — In nearly four decades of coaching, Craig Bohl can't remember experiencing this.
Bohl signed more than 20 players to his sixth recruiting class at Wyoming earlier this year, but not all of the Cowboys' newcomers made it to campus this summer. Recruits failing to qualify academically is common, but this wasn't that.
This was far more tragic.
Naphtali Moi Moi was one of four defensive linemen to ink with the Cowboys during the last recruiting cycle. By the time April rolled around, the 6-foot-4, 245-pound defensive tackle was just months from making the move from his native California to Wyoming, but he wanted to celebrate his upcoming graduation from Hayward High School first.
Rescue efforts by authorities came up empty that night. They continued the next morning. Still nothing. A little more than a week later, the worst fears of a coaching staff, a local community and a family were confirmed when a body washed up on the shore near a hotel.
Moi Moi was just 18 years old.
"I've coached 36 years," Bohl said. "I can't recall that."
It was a life — and a dream — cut far too short.
Moi Moi's father, Dave, said all his son ever wanted to do was play Division I football. He said there's a photo in the family's home of Moi Moi wearing a Wyoming uniform during his official visit to the school back in November. No. 50 — the jersey number he wore in high school and was going to wear with the Cowboys — is on his headstone.
"He'd been playing football since he was 7 years old," Dave said. "That's what he loved to do."
It's been four months since Moi Moi was laid to rest, and that fact alone is still a painful one for those closest to the one they call Neff. Dave's voice cracks as he speaks. He gives himself a minute before talking through tears. For Neff's mother, Lisa, it's still too soon to talk about his memory.
"It's a tough loss," Dave said. "For me as a father, I can only imagine what my wife must be going through. To have to carry him for nine months … that's a mother, you know? That's mom."
For Dave, Lisa and Neff's three siblings, the pain of losing a son and a brother will never go away. But being on Wyoming's campus last month helped temporarily dull it.
• • •
Bohl and two of his assistants, Pete Kaligis and Gordie Haug, attended Neff's funeral. Kaligis, who coaches Wyoming's defensive tackles, would've been Neff's position coach while Haug was Neff's primary recruiter since northern California is part of Haug's recruiting territory.
Bohl and Haug both spoke during the service.
"I've never experienced anything like that," Haug said. "To get somebody out of his situation to come out here and live his dream and to have that taken away, that was very hard on me and extremely hard on his family. That's something that there's no game plan on how to deal with that stuff."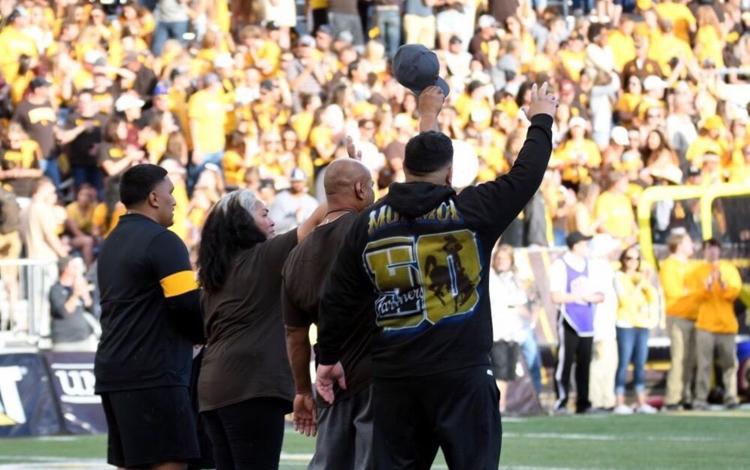 Before they left town, the coaches invited Neff's family to attend any of Wyoming's home games this season. Dave said he and his wife checked the schedule and decided on the Cowboys' season opener against Missouri on Aug. 31.
Dave, Lisa and their other two sons, Daniel and Juni, watched in person as the Cowboys fell behind 14-0 in the first quarter. Before the second quarter started, Wyoming public-address announcer Jack Nokes directed fans' attention to the North end zone at War Memorial Stadium as the family walked onto the field to be recognized.
They were greeted with a roaring ovation. Neff's picture and jersey number were displayed on the jumbotron. Bohl took a break from his coaching duties to walk over from the Cowboys' sideline and embrace the family.
"Just that their son is with us, they're always welcome and how much we love them," Bohl said of what he wanted the family to know in that moment.
Moments later, a rainbow emerged over the stadium, and everything changed. Wyoming erupted for 27 points in the second quarter and took a 10-point lead into halftime. The Cowboys held off Missouri in the second half for a 37-31 win — just their fourth ever over an SEC opponent.
A hint? A sign? Some sort of fate?
Call it whatever you want other than a coincidence, Dave said.
"That was a moment there," Dave said. "I broke down because I knew he was there. I could sense his spirit. That was Neff. When it came over the scoreboard with his jersey, that caught me for a moment there. I looked, and the rainbow had gone over his number when it was on the big screen. So that was pretty neat."
The moment came with mixed emotions for Neff's family. The recognition was the latest show of support from a university and a community that Dave said has been "great to help us go through the process."
But someone was missing. Someone that was supposed to be on the field, too.
"We just appreciate Coach Bohl and them coming out and giving this kid a chance to sign with them and play Division I football," Dave said. "We were honored to come back out there and back to the school. We knew it was going to be kind of bittersweet, but we wanted to come out there for Neff and the fans.
"That's where he was supposed to be."
• • •
Wyoming's coaches stay in contact with Neff's family. Haug exchanges text messages with them on a weekly basis.
It's a relationship that's going on three years — a brief window that's made his death difficult to process for anyone in the program that got to know him during that time. Senior linebacker Cassh Maluia was among them after spending time with Neff during his visit late last year.
"Actually knowing him and knowing he has a bright future ahead of him and all that being taken away in the blink of an eye, it just breaks your heart," Maluia said.
Both Dave and Haug described Neff as a quiet, humble youngster that didn't like to be the center of attention despite his athletic abilities. Dave recalled a photo that was tweeted out by Hayward High athletics of a stone-faced Neff shortly after signing his National Letter of Intent with Wyoming as an example.
"If you look at the picture when he's sitting with me and his mom, he didn't have a smile on his face," Dave said. "But then when all his friends come around and he's in the background, he's got a big ol' smile on his face. I looked at his coach, and I said, 'That's Neff.' He was always putting everybody else out in front."
But that demeanor changed once he got on the football field.
"He was a menace," Haug said.
Haug said the Cowboys' coaching staff initially heard about Neff as a sophomore at Hayward before they started recruiting him during his junior season. Even injuries that largely kept Neff off the field didn't quash Wyoming's interest in him.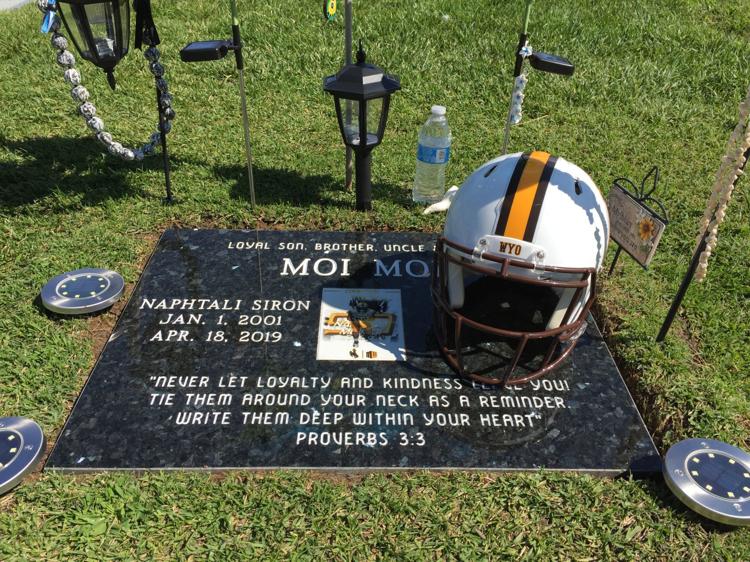 Neff missed most of his junior season with a broken foot before returning for Hayward's final game that season. He was disqualified as a senior.
"So there wasn't a lot of film on him his junior and senior year because of the injury and disqualification his senior year, but Coach Bohl and Coach Kaligis, they saw something," Dave said. "Credit to Coach Haug because he contacted Neff during his senior year excited about him going into his senior year and finally to get some film to look at. A big credit to them."
Once Wyoming stayed loyal to Neff, there wasn't any doubt he would return the favor. Dave said it's the trait that best described his son, who signed with Wyoming just a few weeks after verbally committing to the Cowboys in early December.
"If someone gave him the chance to play, he would never turn his back on that commitment to someone," Dave said. "It's just like his senior year when we're talking to coaches and we're trying to transfer him to another high school, he wouldn't leave. He wouldn't leave Hayward High. He'd say he wanted to stay with the boys and work on the scout team rather than go to another school. That's just Neff's loyalty.
"When coach Haug told him they were going to offer him, I know Neff. Had another school come to offer him, he would've stayed committed to Wyoming. That's just the way he was."
Neff would expect his family to do the same.
Dave said the family is planning to make it back to Wyoming for at least one more game this season. In the meantime, they watch every game on television, giving back some of that support they've received over the last handful of months.
"That's Cowboys for life," Dave said. "He wouldn't be very happy if we were watching some other team."
• • •
There have been other signs that Neff is still around.
Shortly after his disappearance, the family created a GoFundMe account with the goal of raising $20,000 to fund a memorial service. Dave said closer to $21,000 was raised. According to the account's home page, 314 donors combined to raise $21,401.
Earlier this month, Neff's No. 50 was retired during halftime of one of Hayward High's games. It's the first number to ever be retired by the school. By the time the Farmers got done winning in a rout, they had scored 50 points.
"I looked over at my wife and said, 'He's here,'" Dave said. "It was another sign that he was watching over the football program."
Wyoming's coaches and players will get a chance to interact with the family again should they make it back to town for a game. If not, the Cowboys will do what they can to keep nurturing that relationship.
Haug will likely be back in northern California on a recruiting trip later this year. He'll make a point to stop by the house to check in. Haug said that will be the routine any time he's near Hayward from now on.
Neff is never far from the collective mind of the team he'll always be a part of.
"It's a thing where we understand that he's looking after us now," Haug said.
UW vs Idaho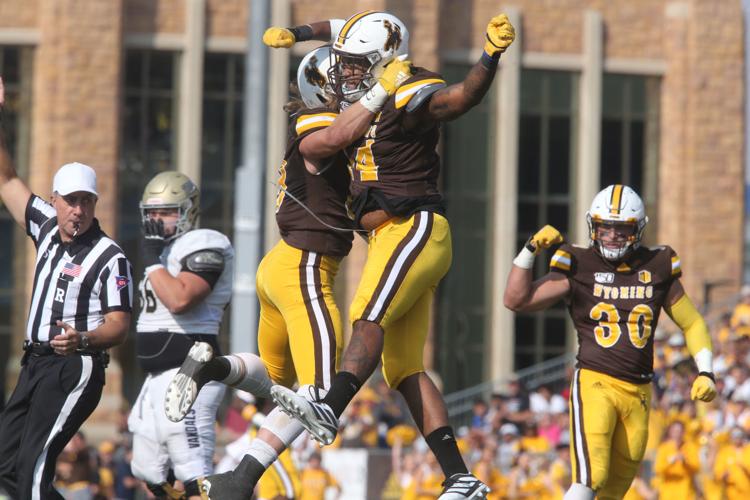 UW vs Idaho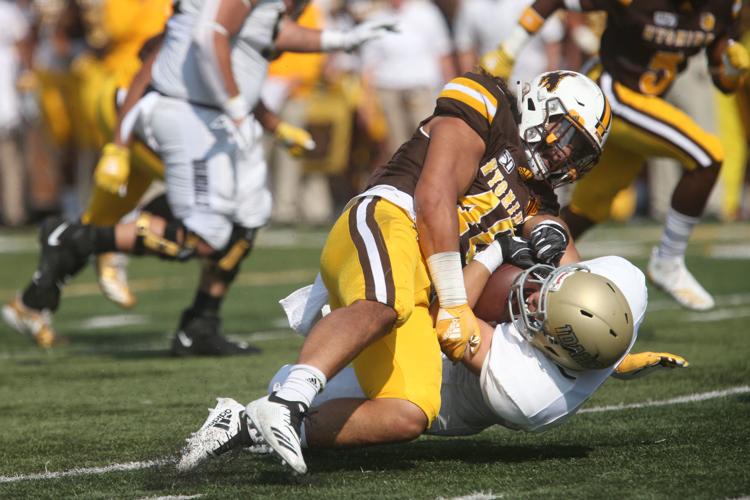 UW vs Idaho
UW vs Idaho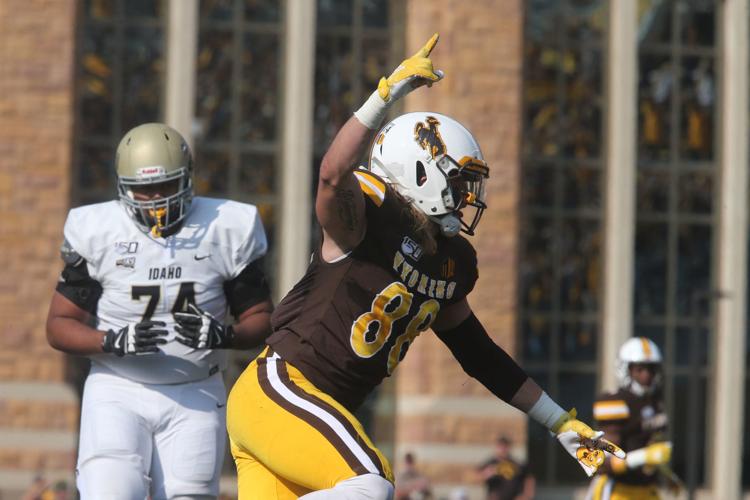 UW vs Idaho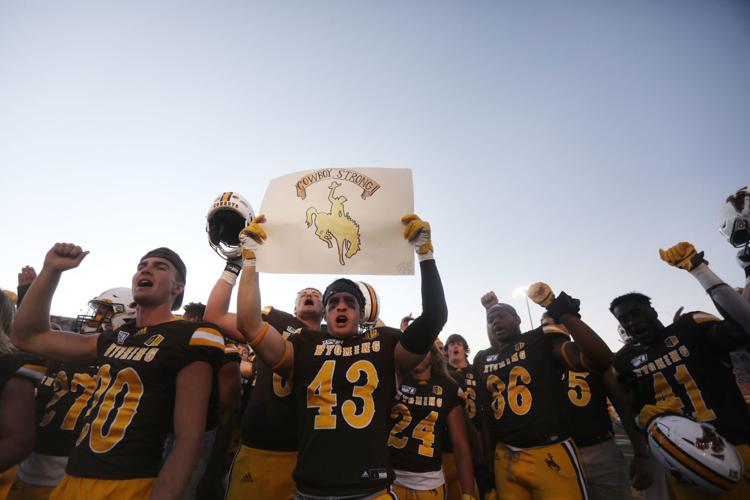 UW vs Idaho
UW vs Idaho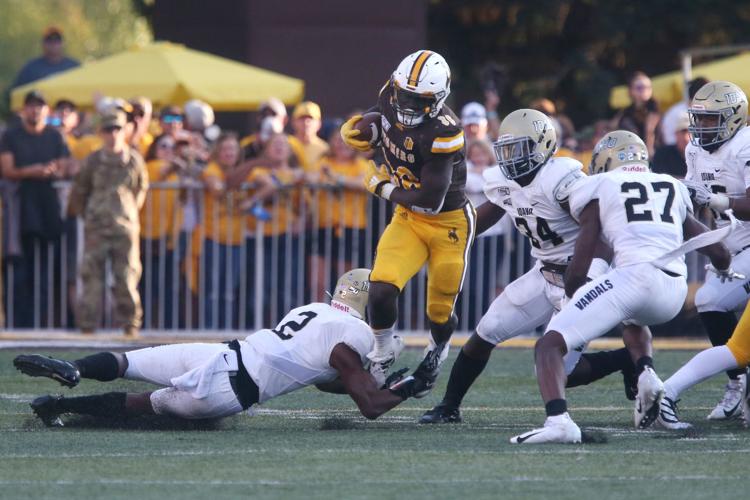 UW vs Idaho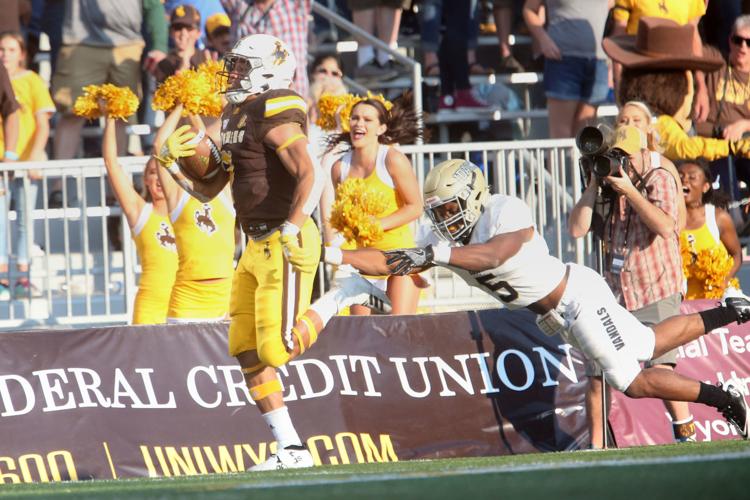 UW vs Idaho
UW vs Idaho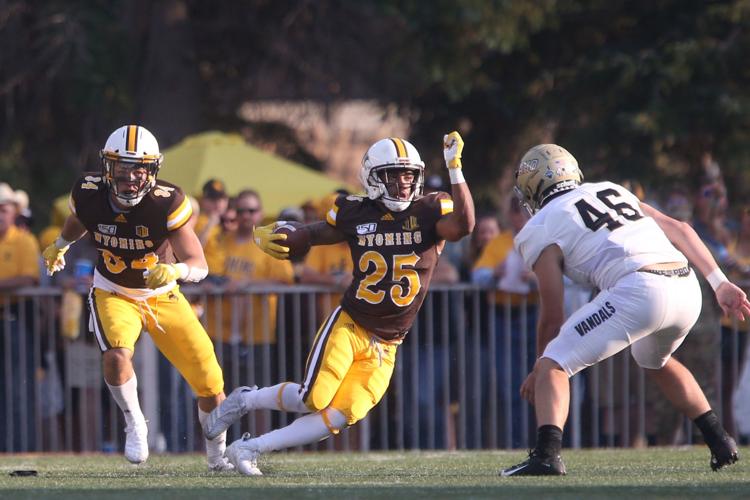 UW vs Idaho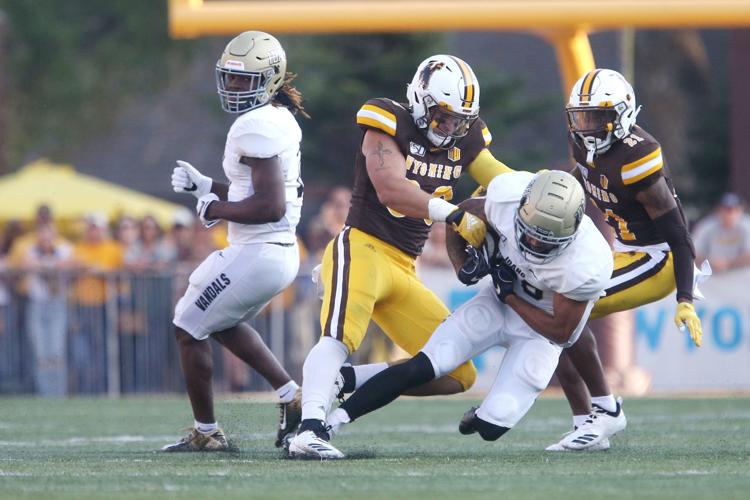 UW vs Idaho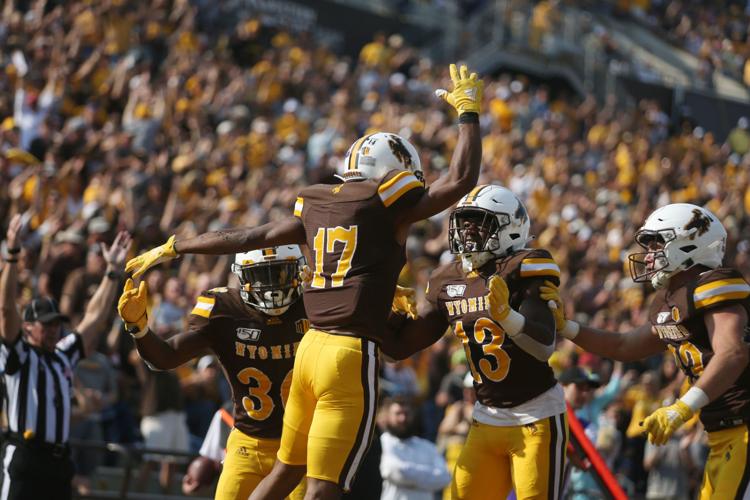 UW vs Idaho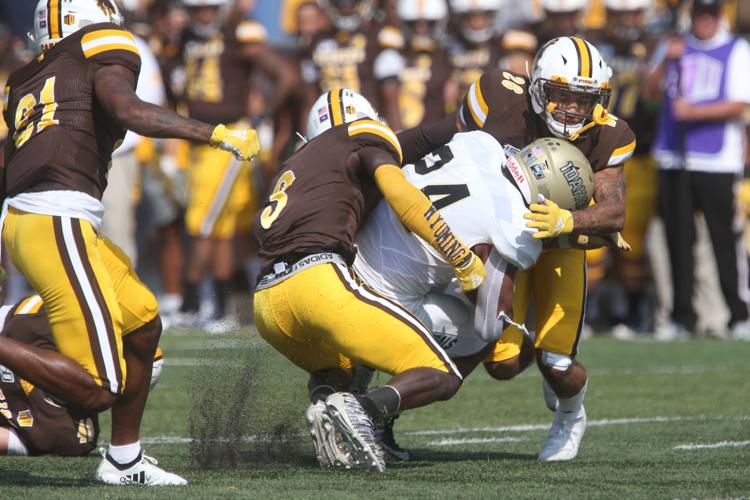 UW vs Idaho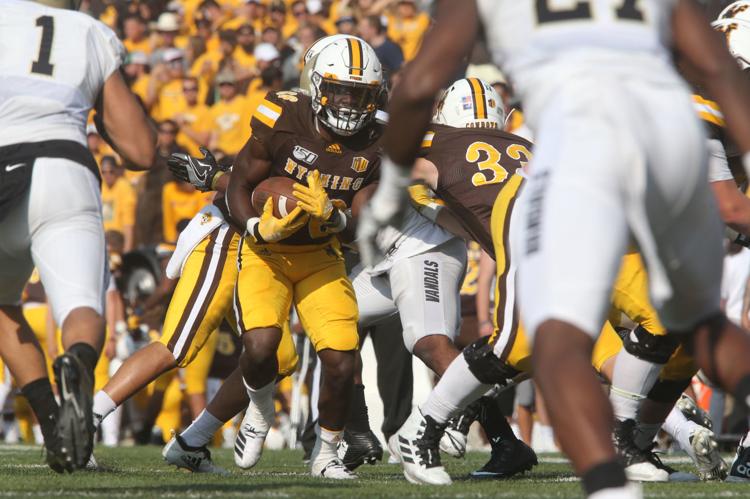 UW vs Idaho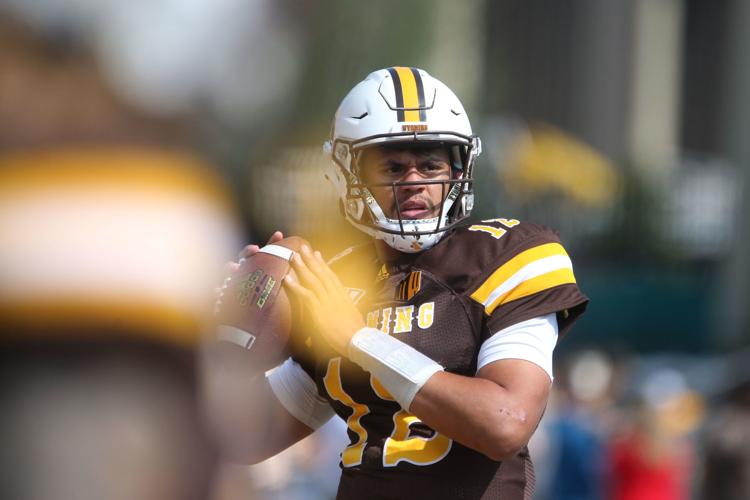 UW vs Idaho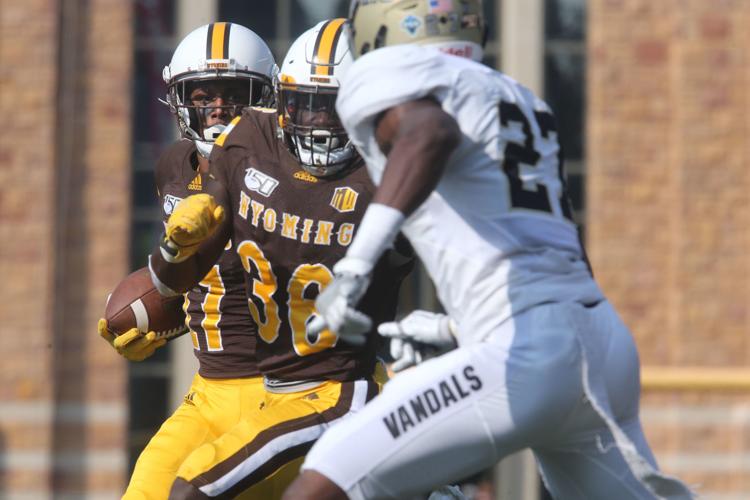 UW vs Idaho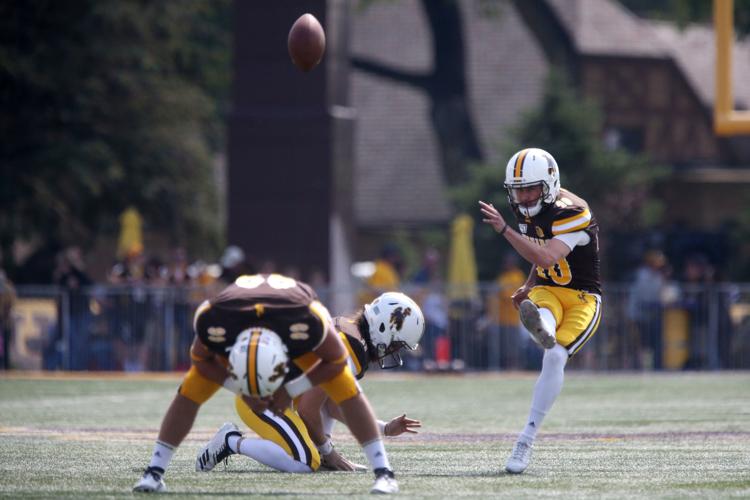 UW vs Idaho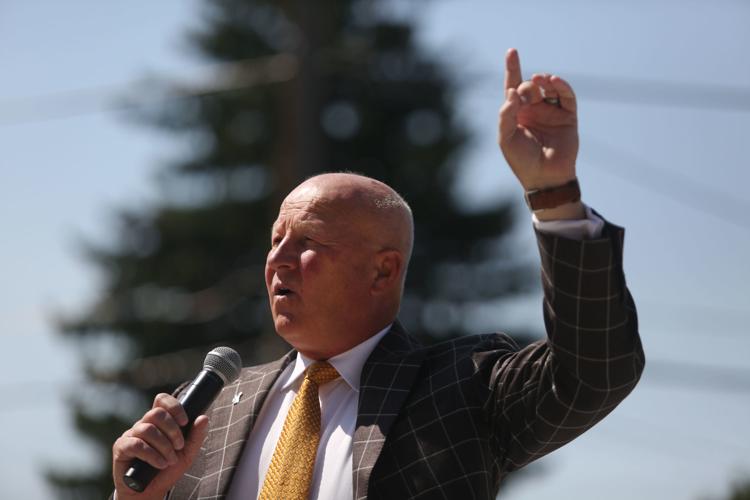 UW vs Idaho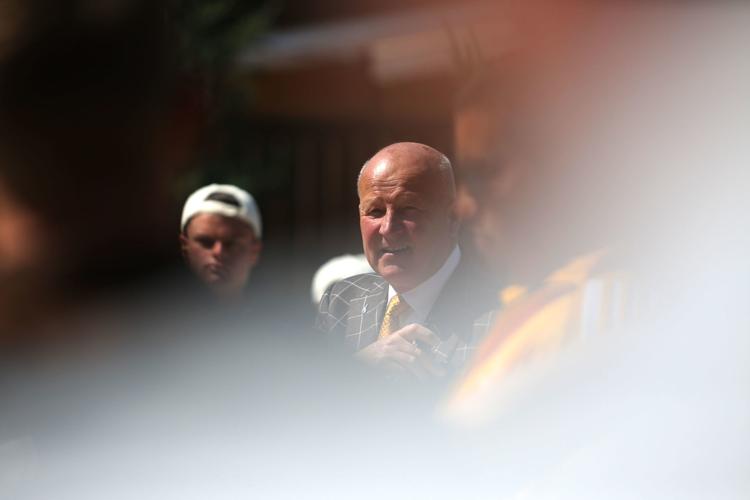 UW vs Idaho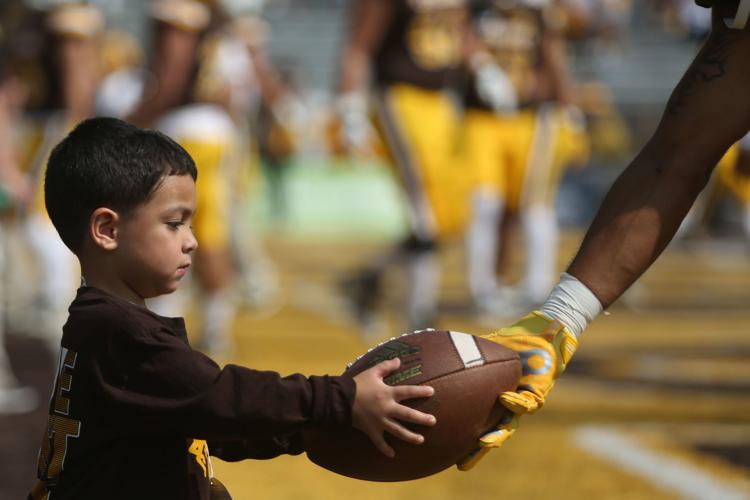 Black 14: Game Day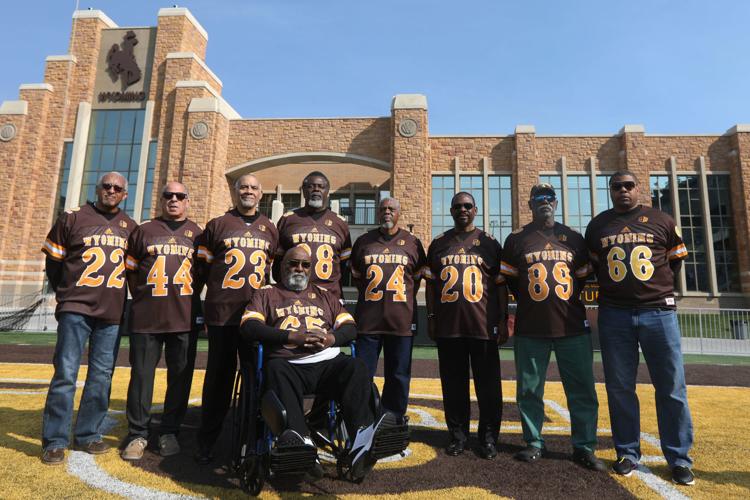 Black 14: Game Day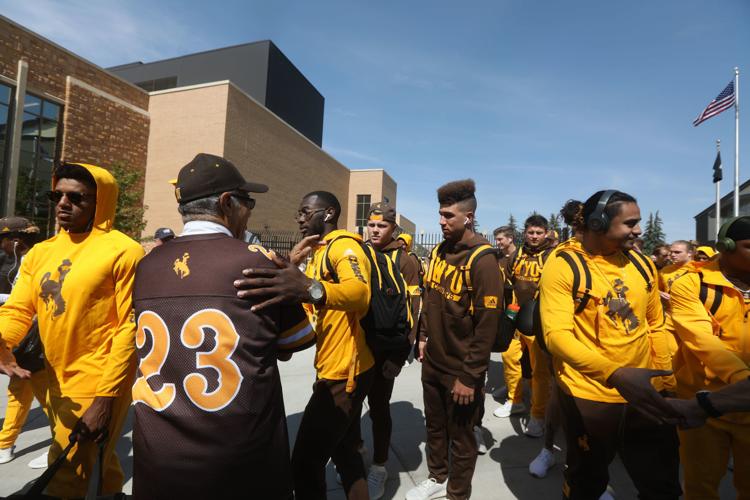 Black 14: Game Day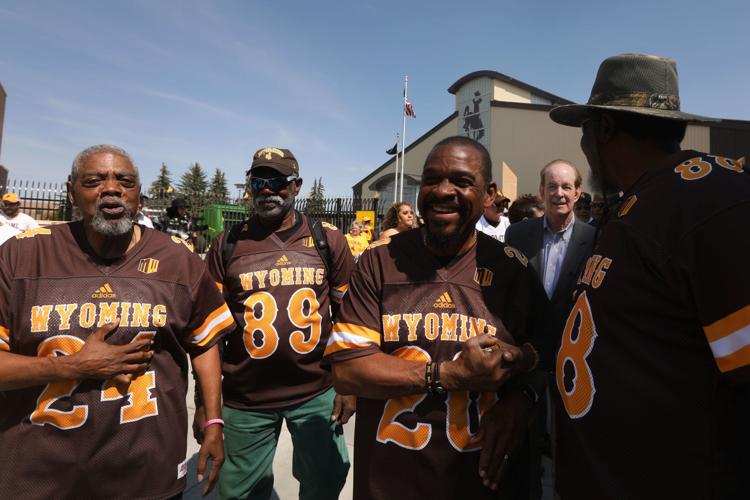 Black 14: Game Day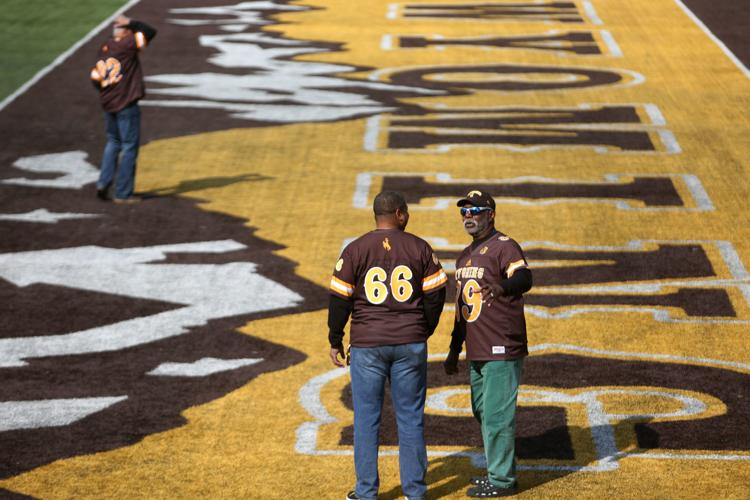 Black 14: Game Day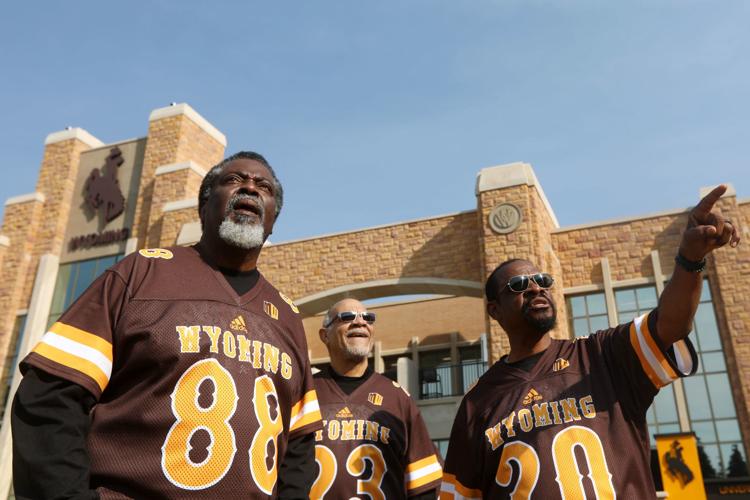 Black 14: Game Day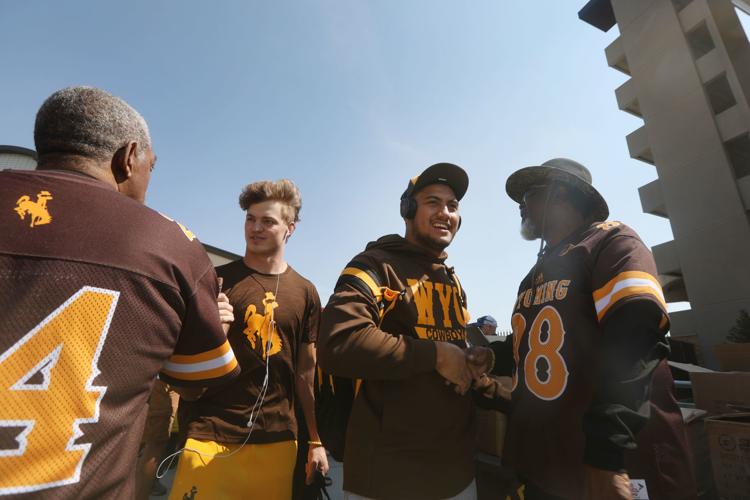 Black 14: Game Day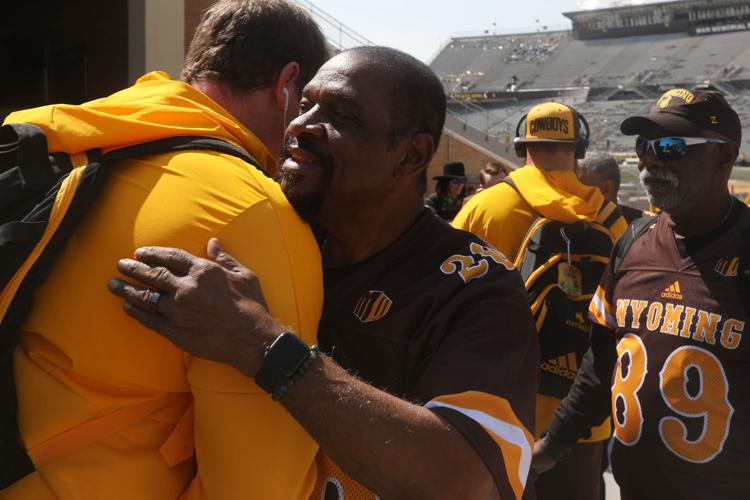 Black 14: Game Day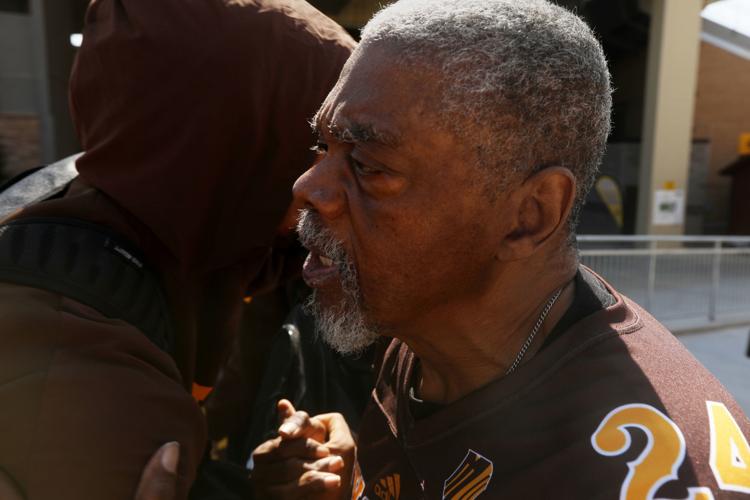 UW vs Idaho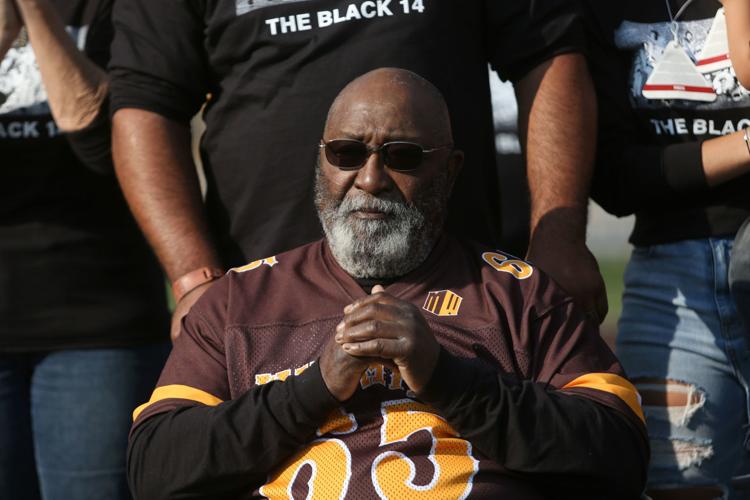 Black 14: Game Day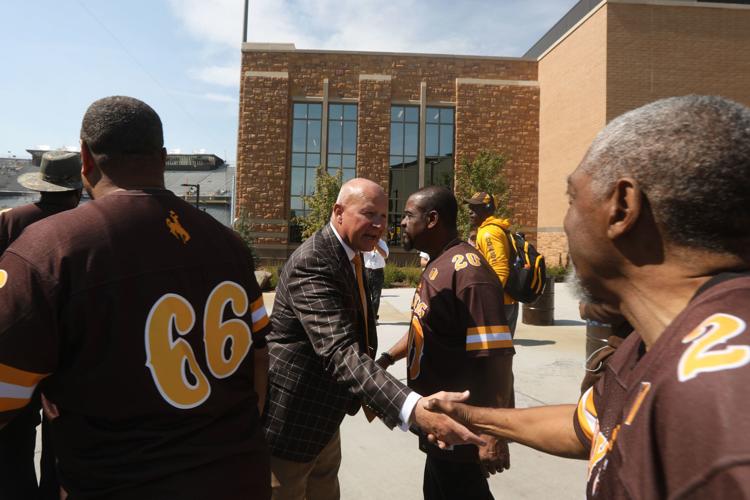 Follow UW athletics beat writer Davis Potter on Twitter at @DavisEPotter
Be the first to know
Get local news delivered to your inbox!