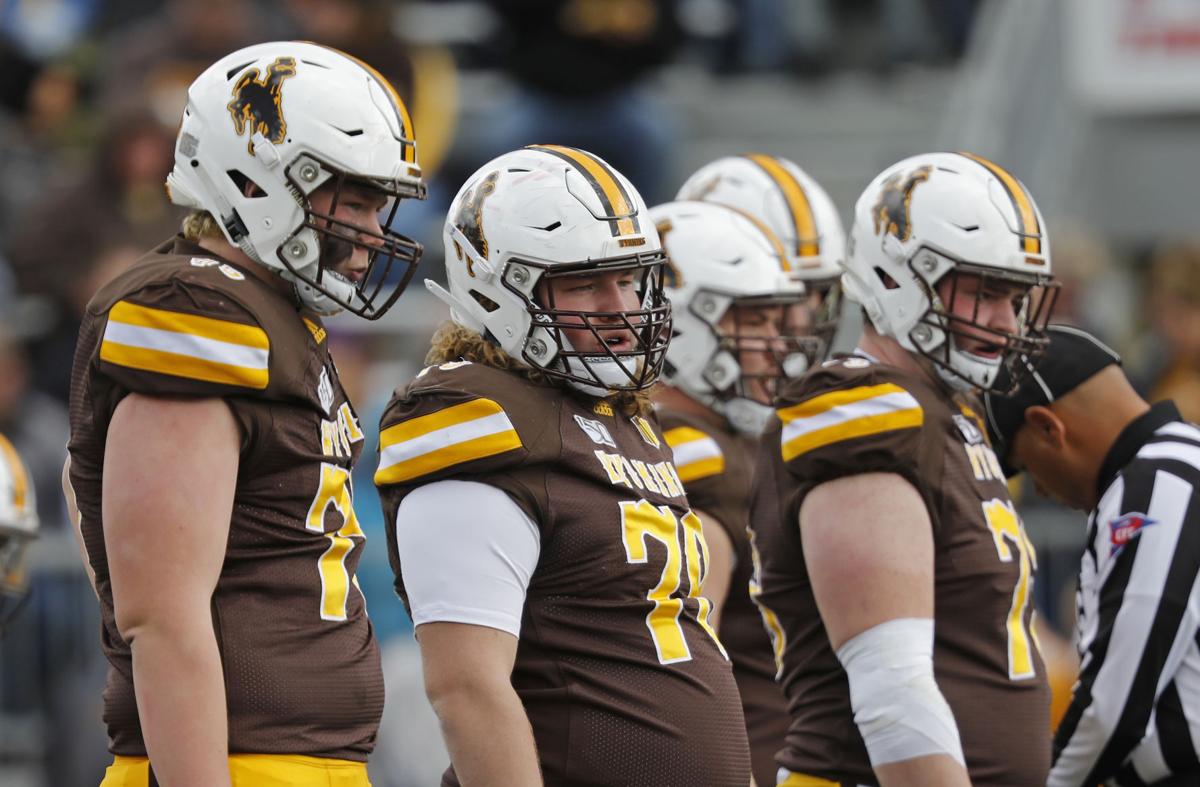 LARAMIE — With the first scheduled game for many Mountain West football teams just days away, the league has announced roster thresholds that could affect the status of games amid the coronavirus pandemic.
A game could be canceled if a team has fewer than 53 scholarship players available or a shortage of players at certain positions because of positive test results and close contacts. If a team has fewer than seven offensive linemen, four interior defensive linemen or one quarterback to begin a game, that game could be canceled, though the impacted team could still choose to play despite falling below any of those numbers if it wants.
Additionally, a positivity rate for either team that reaches 7.5 percent at any point during their game week would require a review of the circumstances to determine whether or not the upcoming game can be played. All 12 football members recently started the Mountain West's rapid testing system, which calls for three weekly antigen tests for players, coaches and other on-field personnel as well as a polymerase chain reaction (PCR) test for anyone who tests positive to confirm the result.
"Finally, it is recognized that state, county and local guidelines and virus circumstances shall always take precedence and may supersede conference thresholds or institutional decisions," part of the league's announcement said. "In the event governmental parameters require a game to be canceled, it shall be declared a no contest."
Any canceled games being deemed a no contest is a result of the lack of flexibility in the league's schedule. Mountain West teams are slated to play eight games in as many weeks leading up to the league title game on Dec. 19, leaving no option to reschedule games.
More than 30 Football Bowl Subdivision games have already been canceled or postponed because of coronavirus-related issues.
Meanwhile, Wyoming's game at Nevada on Saturday is still on. UW coach Craig Bohl has declined to get into specifics regarding his team's testing numbers recently, but the Cowboys haven't had any recent outbreaks that would've forced them to pause team activities.
Follow UW athletics beat writer Davis Potter on Twitter at @DavisEPotter.