Mountain West football standings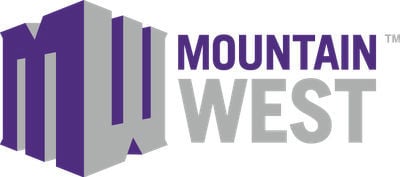 NCAA
Mountain West
Mountain Division
Boise State;1-0;27;3;2-2;132;73
Wyoming;0-0;0;0;4-0;138;93
New Mexico;0-0;0;0;2-2;74;96
Colorado State;0-0;0;0;1-3;80;96
Utah State;1-1;52;72;3-1;126;119
Air Force;0-1;45;49;3-1;134;73
West Division
San Jose State;1-0;17;13;2-2;72;80
San Diego State;0-0;0;0;4-0;147;76
Fresno State;1-0;38;30;4-1;210;108
UNLV;0-1;30;38;0-4;76;158
Hawaii;0-1;13;17;2-3;140;162
The struggling Pokes are reopening the QB competition following two straight losses and a sputtering offense.
Cowboys suffer first shutout since 2010 season.
Is there a chance Levi Williams gets the start Saturday against New Mexico?
Pokes won't be only team with issues on offense Saturday at War Memorial Stadium
Pokes search for answers at quarterback with Chambers, Williams struggling to solidify starting spot.
Cowboys fall to 0-3 in Mountain West play.
Pokes' struggling QBs will have to be ready for Rocky Long's 3-3-5 defense
MWC sticking with 12 members during this round of expansion
Storylines for Saturday's New Mexico at Wyoming football game.
The Star-Tribune's Ryan Thorburn ranks the football teams in the Mountain West.