LARAMIE — Wyoming was going to win some games this year. Just not this one.
Missouri had the superior talent. The Tigers, who hail from the big, bad SEC, had far more depth, which would quash any notion that the 7,220 feet of elevation Wyoming loves to tout would make any difference. And Missouri had the all-everything quarterback in Kelly Bryant, whose right arm, legs, experience and moxie that came with going 16-2 the previous two seasons as the starter for the defending national champions would be far too much for a defense that lost some of the most productive players in program history to handle.
Few if any gave the Cowboys a chance. Not me. Not you (you can admit it). And certainly not Las Vegas, where oddsmakers had Missouri as a 14-point favorite at the beginning of the week and an 18-point favorite by the end of it.
And after the Tigers' first two possessions, it looked as if that would be easy money.
Bryant threw a touchdown pass to cap the first and watched as Larry Rountree III plunged into the end zone for the second score to make it 14-0 late in the first quarter, which was going to force Wyoming to deviate from what it wants to do offensively. The Cowboys couldn't keep trying to chip away with the running game if they wanted to keep up, right? Wrong.
Wyoming kept it on the ground, and it wasn't too long before yards became chunks. If what Missouri hit Wyoming with in the first 10 minutes was an onslaught, the Cowboys hit back with an avalanche. After the defense came through with a pick-me-up when Esaias Gandy knocked the ball free from Bryant and C.J. Coldon scooped and scored from 30 yards out, Xazavian Valladay parted through the middle of Missouri's defense with a 61-yard scoring burst. Quarterback Sean Chambers followed with a 75-yard touchdown scamper that was highlighted by one of the strongest stiff-arms you'll ever see.
True freshman Titus Swen added 45 yards on just eight carries while Louisville transfer Trey Smith leaned on Missouri's defense some more with the first touchdown of his Wyoming career from a yard out late in the third quarter. Wyoming coach Craig Bohl, a Tom Osborne disciple, craves physicality at the point of attack. He didn't like what he saw from his offensive line in that aspect last season and harped on the need to improve on it heading into this one.
But even this had to be beyond Bohl's wildest imaginations. The Cowboys mauled Missouri up front, and by the time they were done, they had 297 yards on 42 carries. If you're calculating at home, that's 7.1 yards per attempt.
Bryant got his. He accounted for 443 of Missouri's 537 yards of offense and threw two touchdowns, but Wyoming's defense held him to just 20 yards rushing (including two sacks), held the Tigers to 2.7 yards per carry, forced three turnovers and turned all of them into points en route to a 37-31 win late Saturday night at War Memorial Stadium that sent shockwaves through college football and changed the expectations for Wyoming's season in the process.
The Cowboys were picked in the Mountain West's preseason poll to finish fourth in the Mountain Division behind Boise State, Utah State and Air Force. It's easy to be reactionary after Saturday's result and say that's too low, but as euphoric as it was for Wyoming, one game isn't nearly a big enough sample size to really know. And it's not like the Cowboys don't have things to work on.
Here it is again in case you missed it a few paragraphs earlier: Wyoming gave up 537 total yards — the most it's allowed since Missouri racked up 601 in the teams' previous meeting nearly a full calendar year ago. That can't be a weekly occurrence if the Cowboys plan on improving on their 6-6 record from last season and making some legitimate noise this season. And Wyoming didn't do much to alleviate concerns as to whether it can balance out the offense.
Despite Wyoming's success on the ground, Chambers went just 6 of 16 through the air for 92 yards. Some of those throws could've been easily completed, including a dinker he threw well short of a wide-open Josh Harshman in the end zone late in the second quarter. He also missed a couple of open receivers in the end zone midway through the fourth quarter that almost certainly would've put the game out of reach — throws he knows he can't miss if this offense is going to take things to another level.
This team is still relatively young with 26 underclassmen on the two-deep. But the Cowboys grew up in a big way Saturday and now enter a favorable part of their schedule.
Five of Wyoming's next six games are against teams that had a losing record last season starting Saturday at Texas State, and few looked much better in their debuts this season. The Bobcats used two quarterbacks and produced just 219 yards in a 41-7 loss at Texas A&M; FCS member Idaho yielded 79 points to Penn State; and Tulsa went backwards against Michigan State and finished with minus-73 (!) rushing yards in a 28-7 loss. San Diego State, the only team during that stretch with a winning record last season, and New Mexico combined to beat FCS opponents by a combined 14 points.
That doesn't mean Wyoming can just show up and win. The Cowboys will have to play well if they want to do that, but anything less than five or six wins heading into the teeth of their conference slate when Nevada visits War Memorial Stadium in late October will frankly be a disappointment for the Cowboys, who've already faced off against the deepest, most talented team it will see all season.
The biggest thing Wyoming will have to fight after a win like this is complacency. The Cowboys will be the talk of the town with everybody telling them how great they are, though Bohl and some of the players said afterward they didn't plan on celebrating this one any longer than the 24 hours they usually take to savor victories.
That's a good thing considering the potential this season has for Wyoming. I would say the Cowboys could continue to surprise, but I'm not sure that's possible. Not after they showed what they're capable of Saturday night.
UW vs. Missouri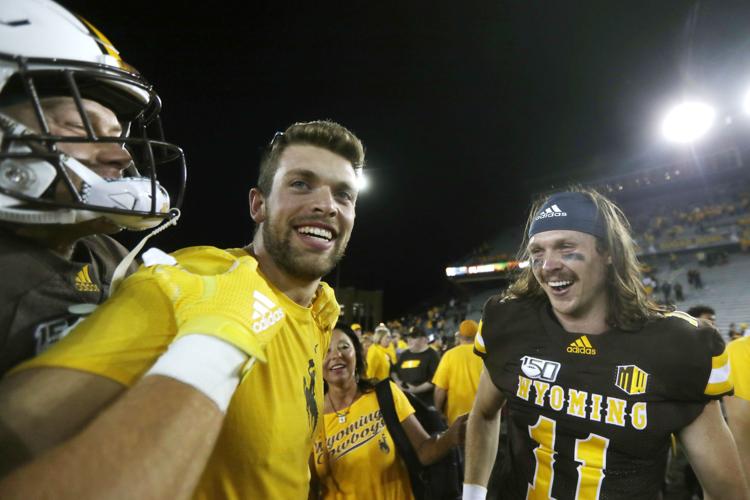 Home Opener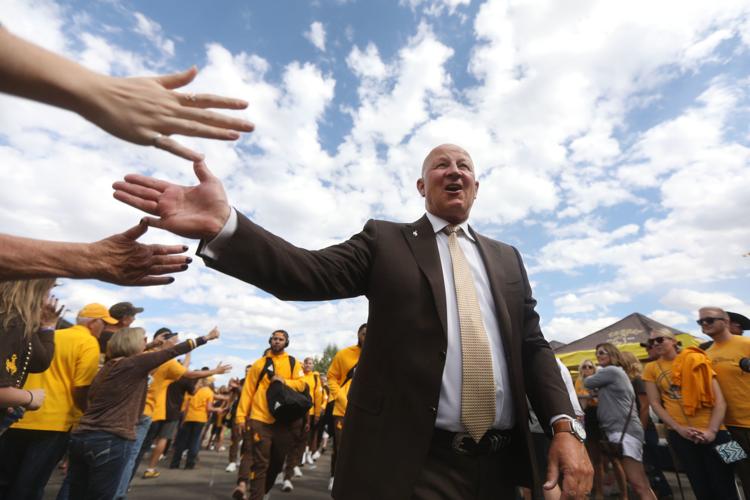 UW vs. Missouri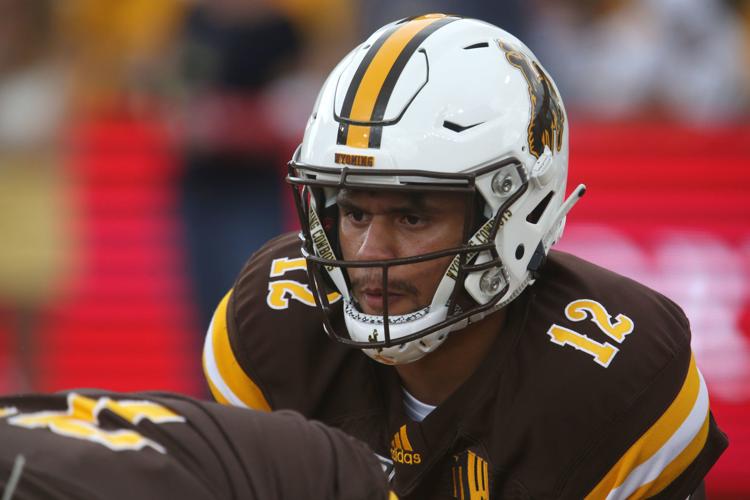 UW vs. Missouri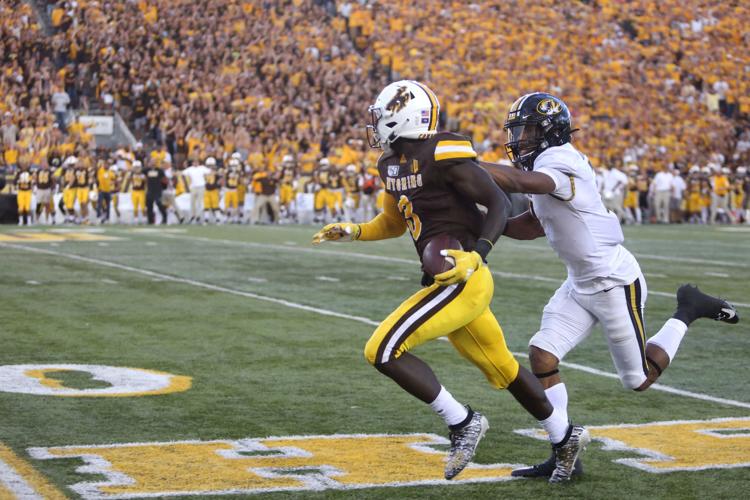 UW vs. Missouri game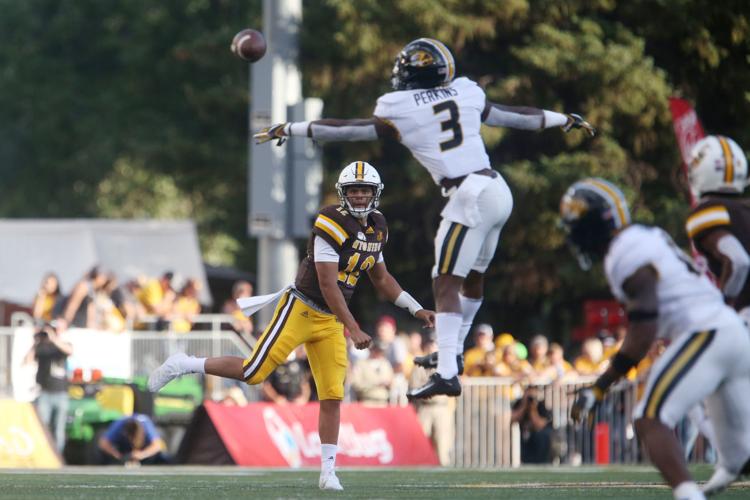 UW vs. Missouri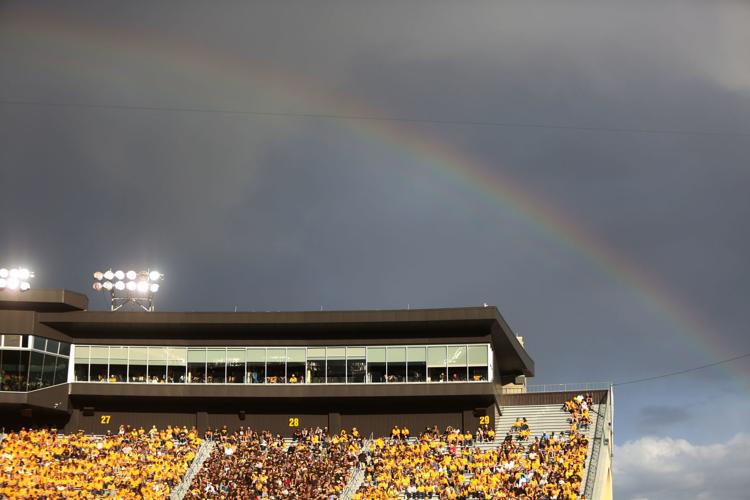 UW vs. Missouri game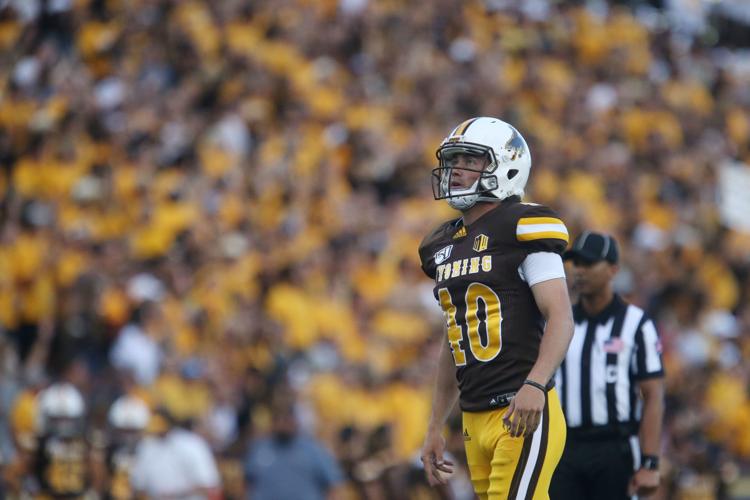 UW vs. Missouri
UW vs. Missouri game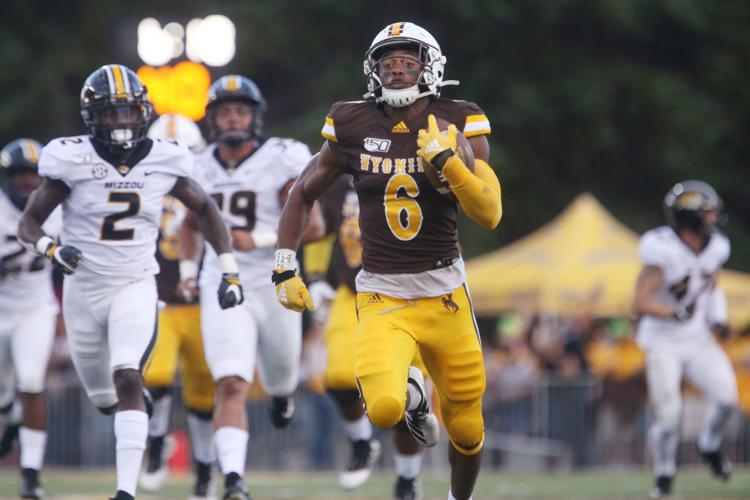 UW vs. Missouri game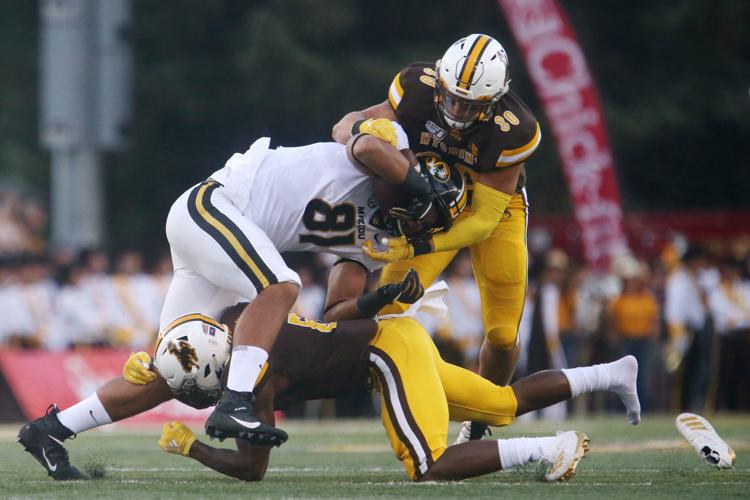 UW vs. Missouri game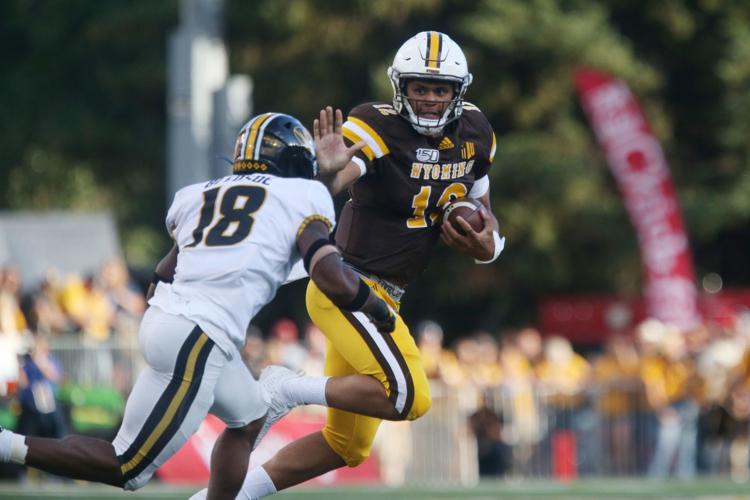 UW vs. Missouri game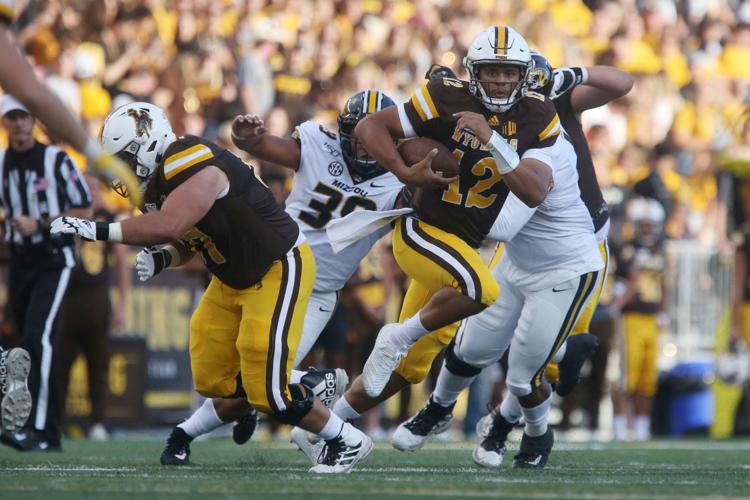 UW vs. Missouri game
UW vs. Missouri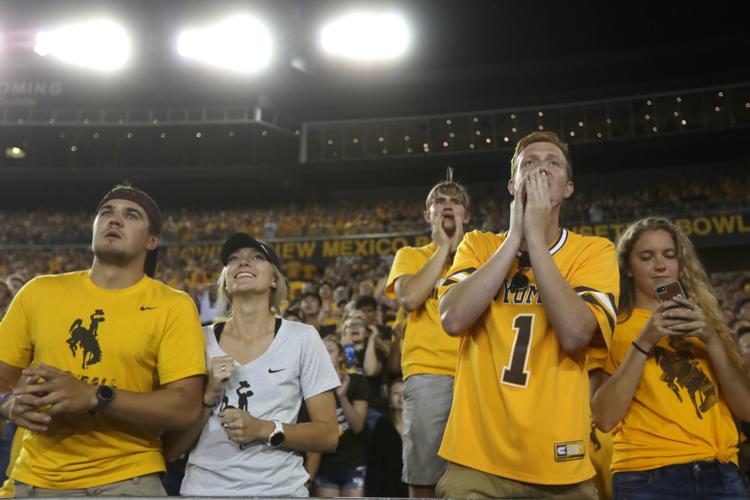 UW vs. Missouri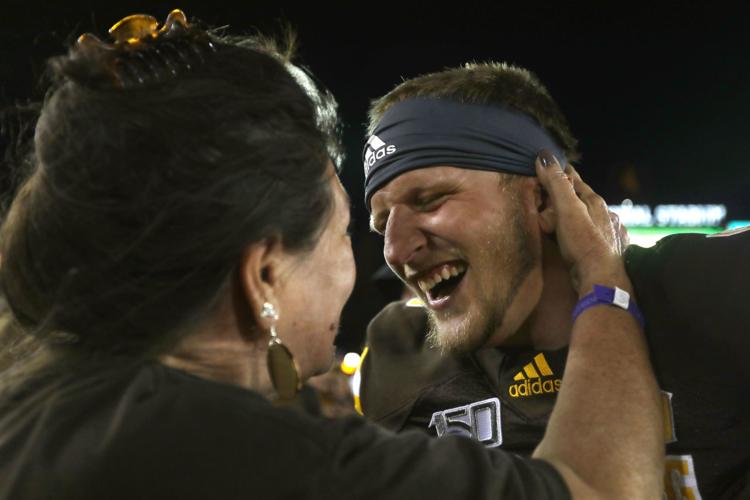 UW vs. Missouri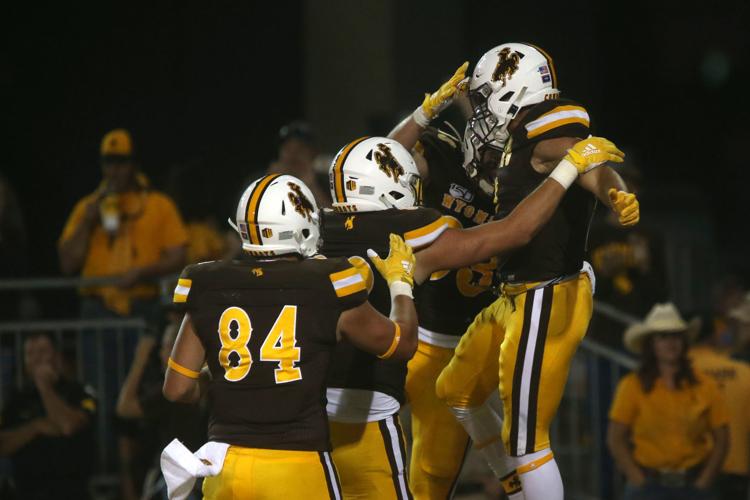 UW vs. Missouri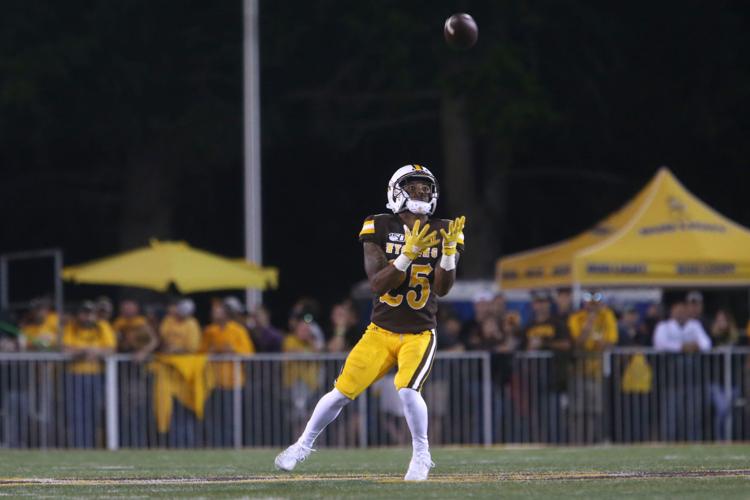 UW vs. Missouri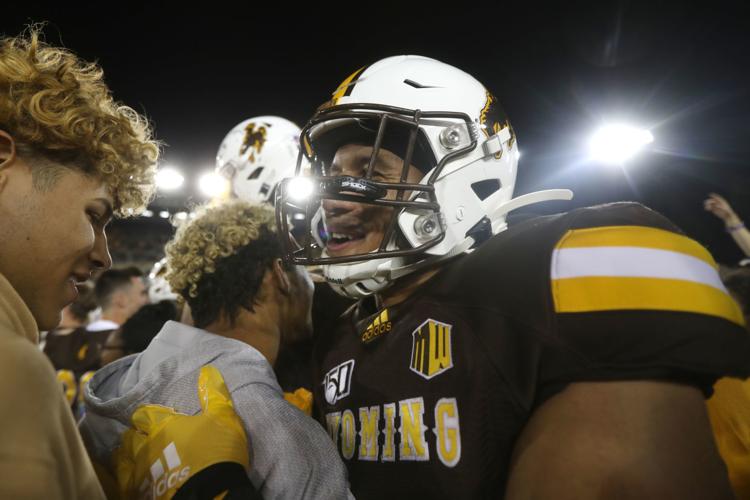 UW vs. Missouri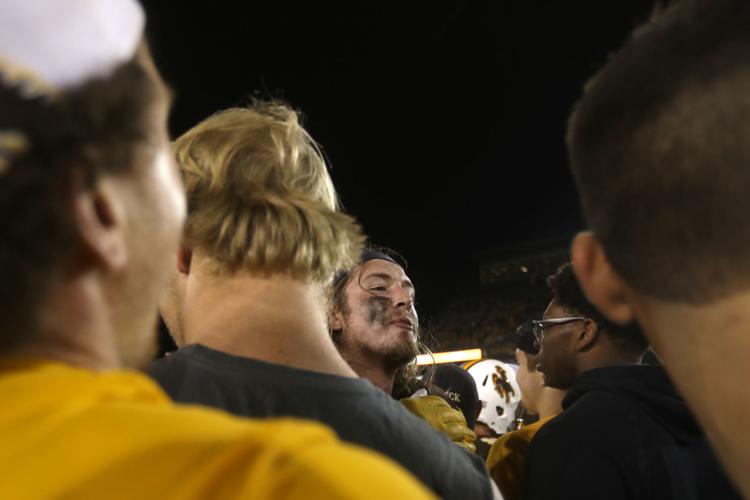 Follow UW athletics beat writer Davis Potter on Twitter at @DavisEPotter
Follow UW athletics beat writer Davis Potter on Twitter at @DavisEPotter
Be the first to know
Get local news delivered to your inbox!