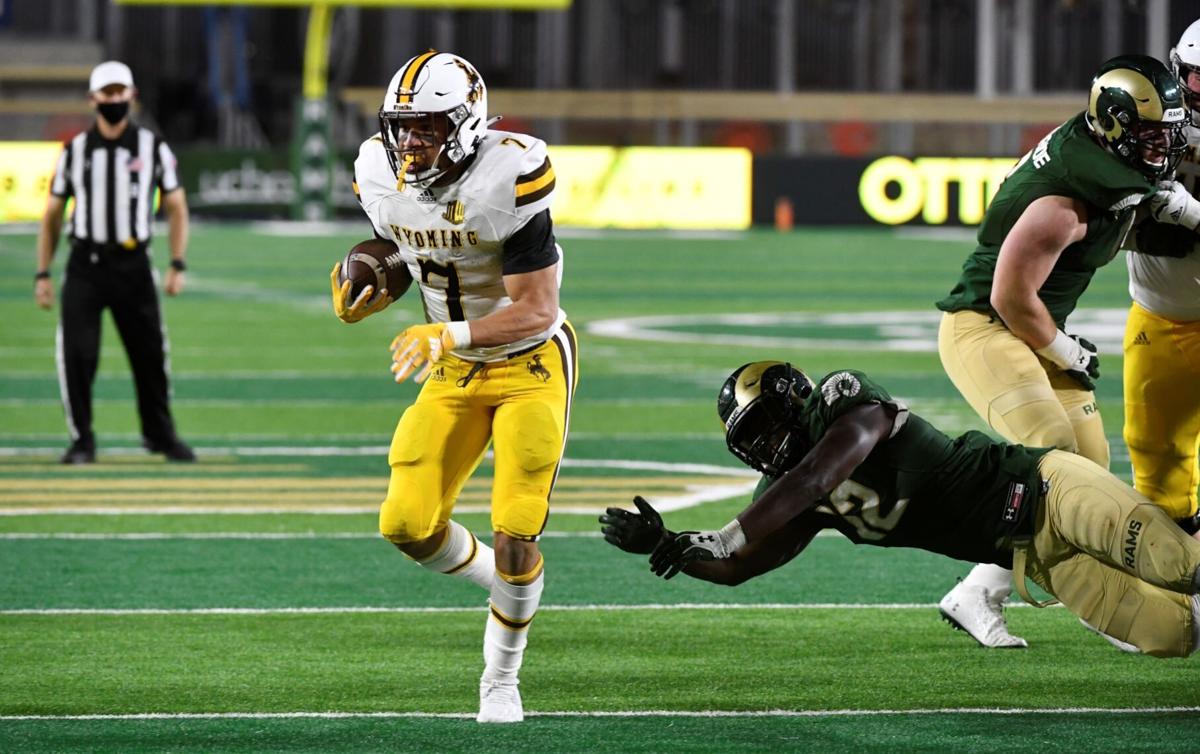 LARAMIE — Count Trey Smith among Wyoming's senior football players who will be back for another season.
Smith told the Star-Tribune on Thursday he will return for his third season at UW next fall, keeping one of the Mountain West's top rushing duos intact. The Cowboys' running back has rushed for 715 yards and eight touchdowns in 10 games since joining UW's program as a graduate transfer.
"I'm just thankful for another opportunity to play with my teammates and in front of the fans," Smith said. "And we want that (Bronze) boot back."
Smith, who's on track to receive his master's degree from UW next fall, joins defensive end Garrett Crall and receiver Ayden Eberhardt as UW seniors who've publicly announced they will be returning for another season. Another year of competition is an option for all fall sport student-athletes since the NCAA granted them an extra year of eligibility in response to the coronavirus pandemic.
Smith transferred to UW in 2019 from Louisville, where he got just 82 carries in four seasons with the Cardinals. In his first season with the Cowboys, the 6-foot, 218-pounder was a bruising complement to Mountain West rushing champ Xazavian Valladay for four games before an ankle injury cut his 2019 season short.
Smith returned this season after being granted a sixth year of eligibility and had his most productive year in a UW uniform. Once again pairing with Valladay to form one of the Mountain West's top rushing duos, Smith ran for 488 yards during the Cowboys' six-game season and led all UW running backs with five rushing touchdowns.
Smith's decision means he and Valladay, a redshirt junior, will once again spearhead UW's rushing attack next season. It will also give him another crack at UW's biggest rival, Colorado State, which ended the Cowboys' four-game winning streak in the Border War series with a 34-24 win over UW this season.
Smith could only watch UW beat CSU late in the 2019 season, so he has yet to be an active participant in helping the Cowboys win the Bronze Boot trophy. He'll get one last chance to do that and a lot more now that he's chosen to run it back one more time at UW.
Follow UW athletics beat writer Davis Potter on Twitter at @DavisEPotter.