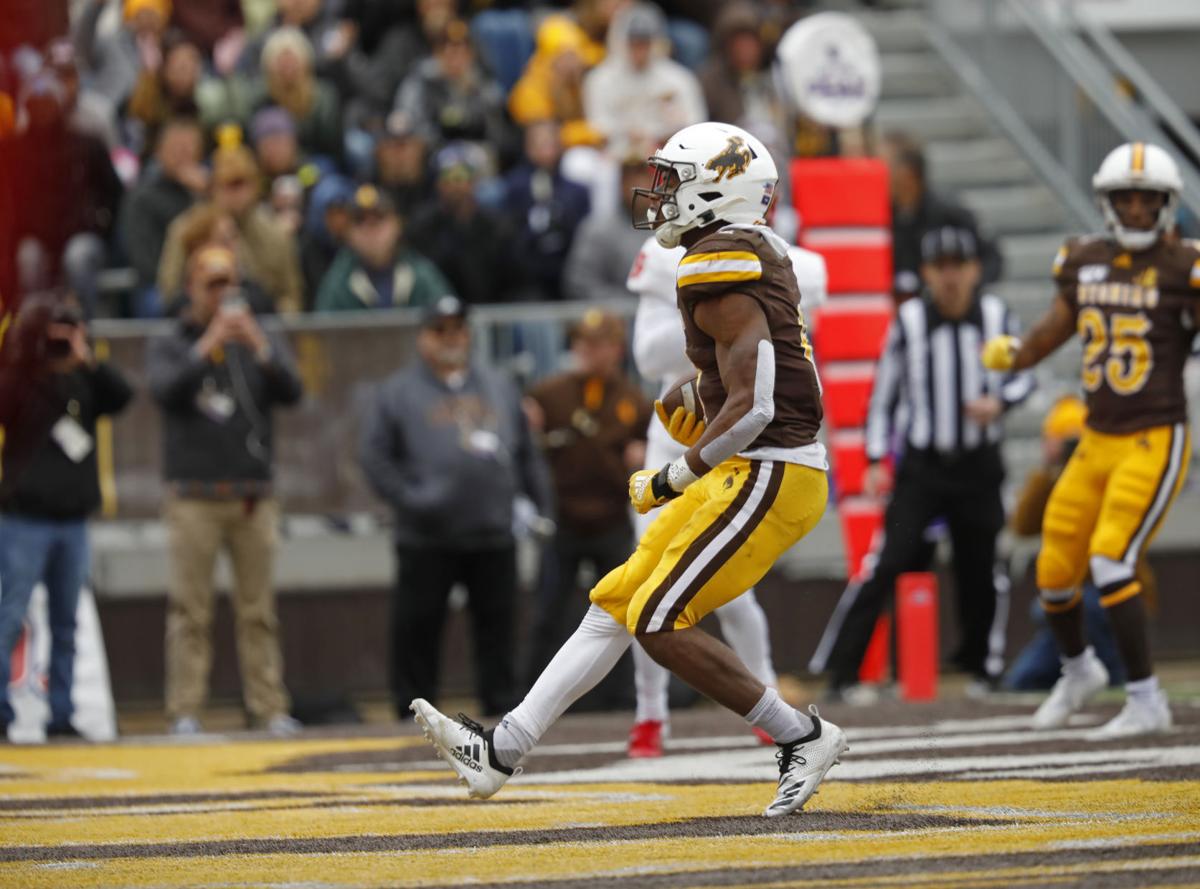 LARAMIE — Seven Wyoming players have been named to Phil Steele's preseason all-Mountain West team as part of the football analyst's college football publication released each summer.
Headlining the Cowboys' selections are first-teamers Xazavian Valladay and Keegan Cryder. Valladay, a first-team all-MW selection last season, led the league in rushing (1,265 yards) as a redshirt sophomore. Cryder, a junior, is back to anchor UW's offensive line again after starting 25 games the last two seasons, including all 13 at center a season ago.
Defensive end Solomon Byrd and linebacker Chad Muma earned second-team honors from Steele. Byrd was named a freshman All-American by the Football Writers Association of America last season after leading the Cowboys with 6.5 sacks as a reserve. Muma, a junior, finished with 51 tackles last season as UW's primary backup at the second level of the defense and is in line to take over for Cincinnati Bengals draft pick Logan Wilson at middle linebacker.
Defensive end Garrett Crall and offensive lineman Logan Harris were selected to the third team while safety Rome Weber got a fourth-team nod from Steele. Crall, a senior, is entering his third season as a full-time starter and has 126 tackles and 11.5 sacks for his career. Harris earned honorable mention all-MW honors last season after starting 11 games. The Torrington native has 25 career starts to his name.
Weber is coming off a redshirt freshman season in which he posted 38 tackles, four pass breakups and an interception. He's entering his second season as the Cowboys' starting free safety.
Follow UW athletics beat writer Davis Potter on Twitter at @DavisEPotter.
Be the first to know
Get local news delivered to your inbox!