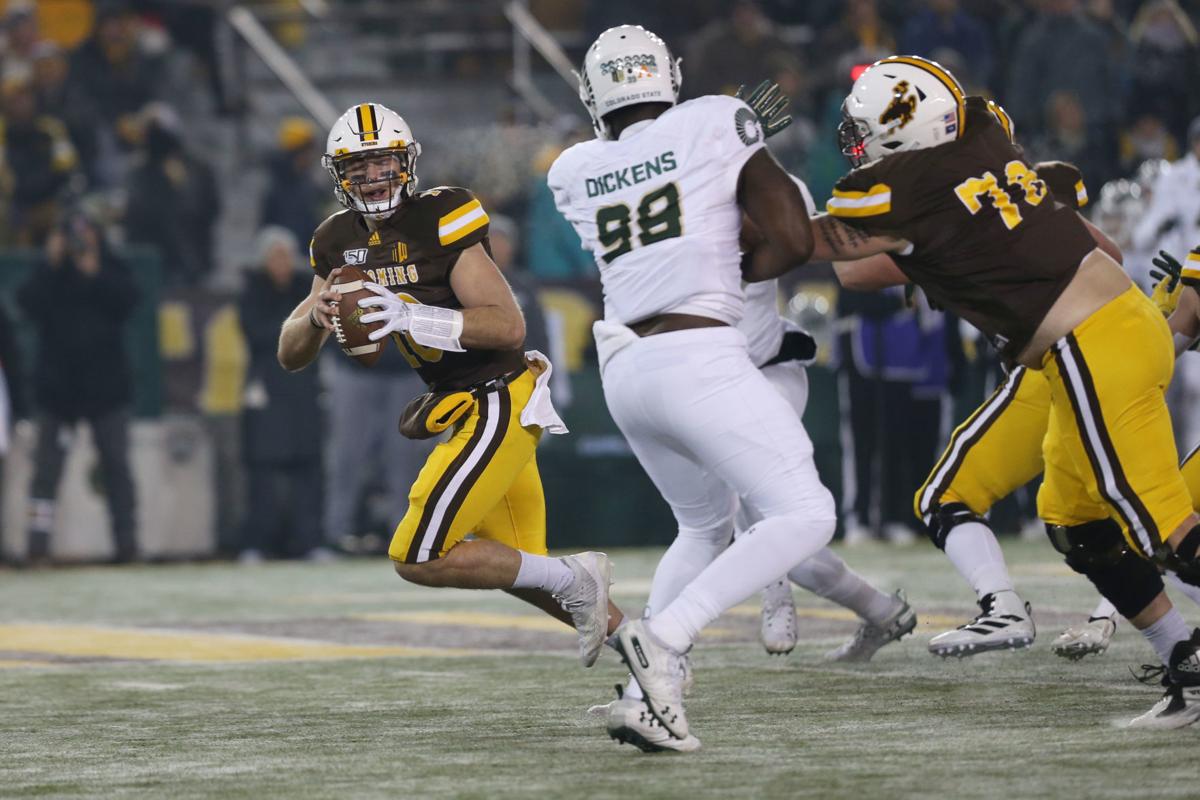 LARAMIE -- The offseason is a time of change to college football rosters nationwide.
That includes defections by way of transfers, which have already started for Wyoming.
Here's a running list of the players who have already transferred out of the program or are at least exploring the option. It will be updated should any more transfers happen in the future.
LB Isaiah Abdullah
Abdullah, who entered the NCAA transfer portal this week, redshirted last season after signing with the Cowboys in 2019. It's unclear whether the 6-foot-3, 204-pounder will actually transfer or return to his current school, which is an option for players in the portal if the decision is mutually agreed upon.
DT Javaree Jackson
Jackson, who has one season of eligibility left, finished his Wyoming career with 71 tackles and 8.5 tackles for loss.
QB Tyler Vander Waal
After entering the portal shortly after the regular season, Vander Waal announced via social media on Jan. 7 he's headed to Idaho State, a Football Championship Subdivision school where he'll have two years of eligibility remaining.
The redshirt sophomore began the 2018 season as the starter before eventually losing the job to Sean Chambers and bouncing in and out of the starting lineup since. Vander Waal started 13 of the 16 games he played for the Cowboys, completing 49.6 percent of his passes for 1,822 yards with six touchdowns and eight interceptions.
Follow UW athletics beat writer Davis Potter on Twitter at @DavisEPotter.
Be the first to know
Get local news delivered to your inbox!