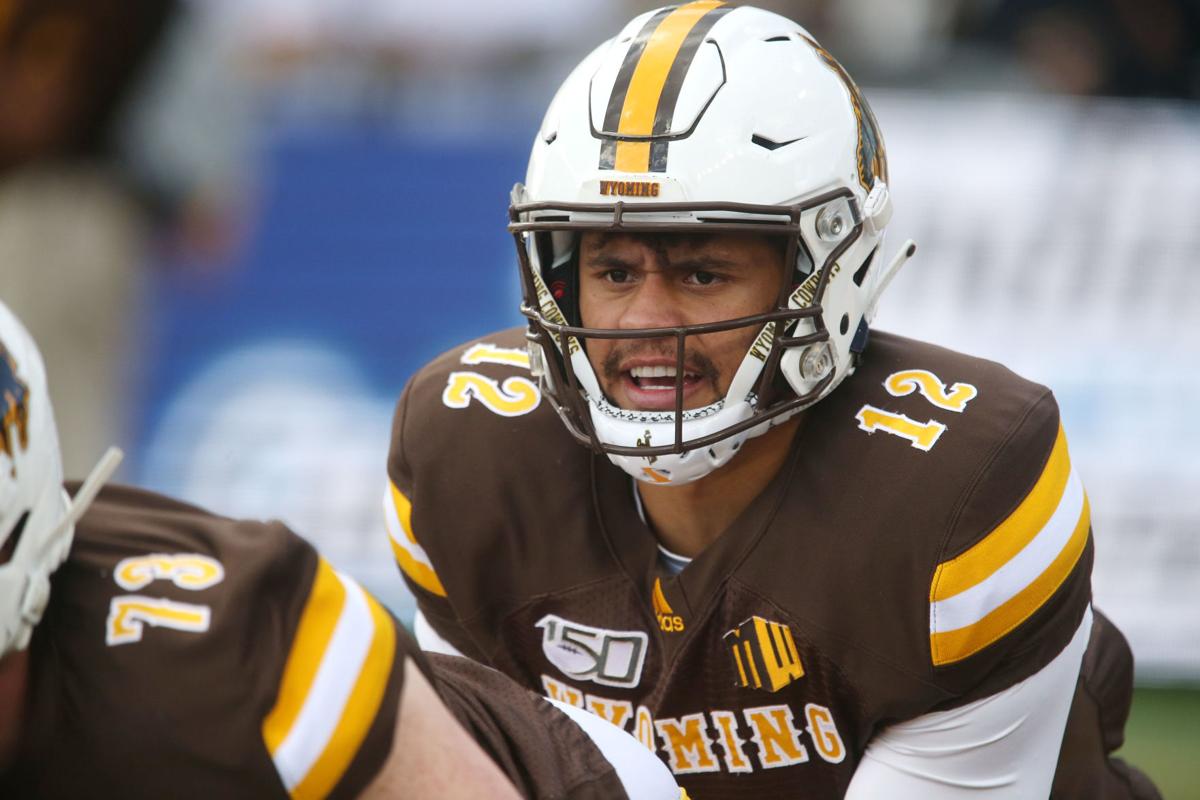 LARAMIE — Wyoming has selected its captains for the upcoming football season, which include some familiar names.
Quarterback Sean Chambers, defensive end Garrett Crall, offensive lineman Keegan Cryder and linebacker Chad Muma all earned the distinction this season. UW announced its four captains Saturday.
A year after being just the seventh underclassman in program history to be voted a captain, Chambers has earned the distinction for the second straight year. Chambers, a redshirt sophomore, has been the Cowboys' starting quarterback since the end of his true freshman season when healthy, going 9-2 as a starter, and his captain status may be an indication of who will take the first snap when UW opens its season at Nevada on Saturday.
While UW still has plans to play Chambers and redshirt freshman Levi Williams this season, UW coach Craig Bohl has maintained the competition between the two has been close throughout fall camp. A starter will be named Monday, but Bohl has consistently said Chambers has maintained the edge for the starting job.
It's the first captain nod for Crall and Cryder, both of whom are entering their third season as full-time starters. Crall has 126 career tackles and 11.5 career sacks entering his senior season while Cryder has been the anchor of UW's offensive line throughout his career. The 6-foot-4, 309-pound junior has made 25 straight starts at center.
Muma is the only player to be named a captain that has yet to be a full-time starter, though the 6-3, 227-pound junior had a breakout season as the Cowboys' No. 3 linebacker last season. Muma, who's taking over as the starter at middle linebacker, finished last season with 51 tackles — sixth-most on the team.
Follow UW athletics beat writer Davis Potter on Twitter at @DavisEPotter.
Be the first to know
Get local news delivered to your inbox!