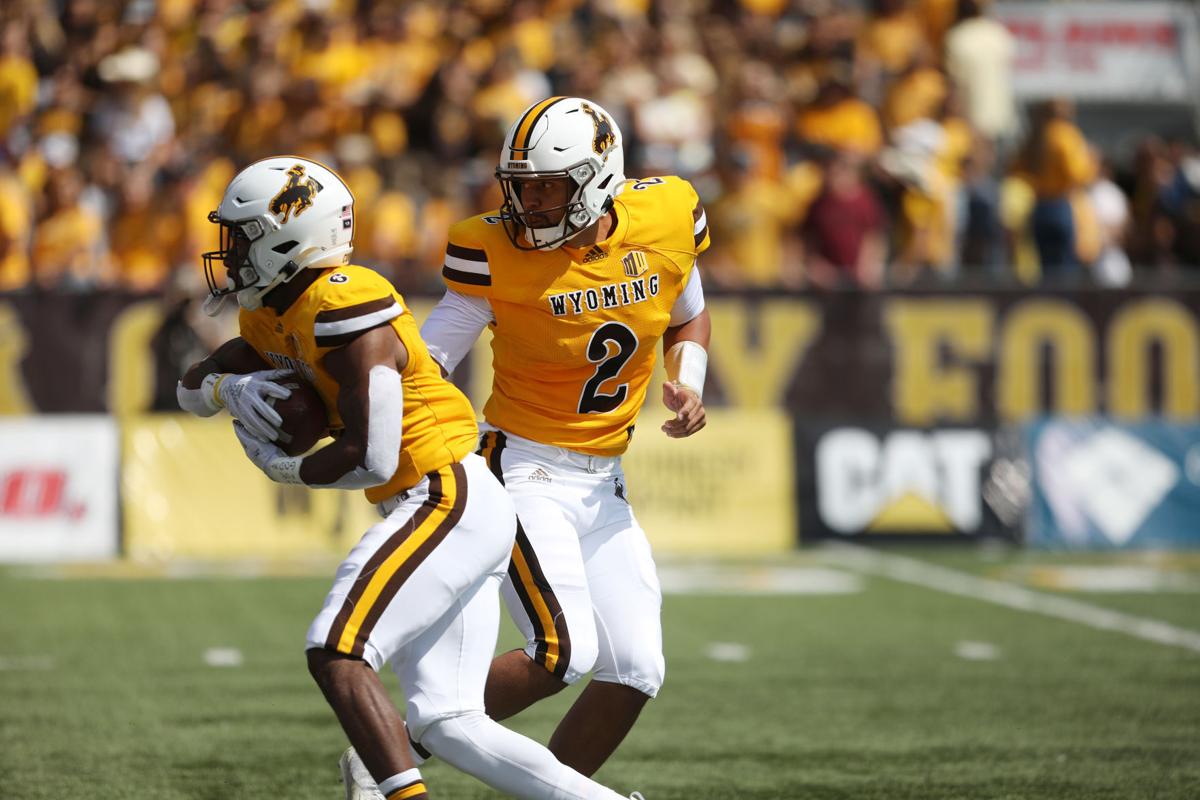 16.6 Air Force, despite losing its Mountain West opener in a 49-45 shootout to Utah State, leads the conference in scoring defense, giving up an average of 16.6 points per game. The Falcons have held seven of their last eight opponents under 20 points.
17 Wyoming (4-0) is one of only 17 unbeaten FBS teams entering the week. The Cowboys are off to their best start since 1996 when they started 9-0 en route to a 10-2 finish and a final ranking of No. 22 in The Associated Press poll.
20-19 Air Force holds a 29-26-3 lead in the all-time series with Wyoming, which dates back to a 7-7 tie in 1957 and was contested every year from 1980-2019. The Falcons, who have a 20-19 edge in conference games against the Cowboys, did not make the trip to War Memorial Stadium last season due to COVID-19 issues. UW is 12-17-1 in road games at the Academy, including a 20-6 loss in 2019 at Falcon Stadium.
37:31 The Cowboys will have to find a way to get Air Force's offense, which was 15-for-19 on third-down conversion attempts and 3-for-3 on fourth-down conversion attempts during last week's 38-10 win at New Mexico, off the field. The Falcons are second in the FBS in time of possession (37:31) behind Army (40:01). UW is 23rd nationally in time of possession (32:23).
94 Air Force QB Haaziq Daniels broke the program's 50-year-old record for longest touchdown run with his 94-yard scoring scamper against FAU two weeks ago. The previous mark of 88 yards was set by Joel Carlson against Army in 1971. Daniels' touchdown run was the longest by an FBS quarterback in 18 years (Rice's Kyle Herm, 95 yards vs. Nevada in 2003) and the longest by a MWC player in four years (San Diego State's Rashaad Penny, 95 yards vs. Arizona State in 2017).
367.4 Air Force, which leads the nation in rushing (367.4 yards per game), will face a UW defense that allowed 147.2 rushing yards per game (81st) during non-conference play. Junior running back Brad Roberts is averaging 108 yards (14th) and quarterback Haaziq Daniels is averaging 83.8 yards (49th) rushing for the Falcons.
.813 The return of a healthy Sean Chambers has meant a return to the winner's circle for the 4-0 Cowboys this season. UW is 13-3 (.813) in games Chambers has started at quarterback.