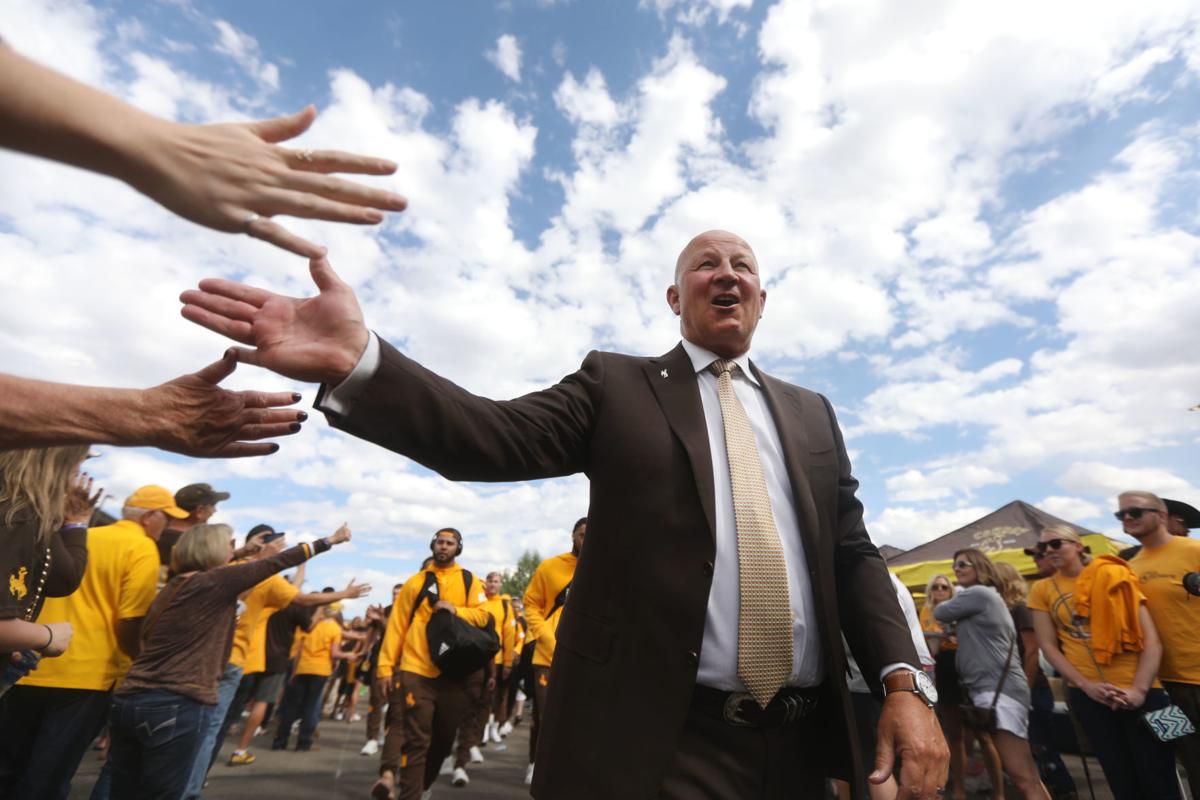 The Cowboys' coach will receive a $100,000 incentive bonus for the win, according to Bohl's employment contract with the school. Bohl receives the bonus for any regular-season win over a Power Five program.
Wyoming's upset win was the Cowboys' first over a Power Five program since beating another SEC team, Tennessee, in 2008. It was also the program's first in Bohl's six years at the helm. The Cowboys were 0-8 against Power Five foes during Bohl's tenure before Saturday's 37-31 win at War Memorial Stadium.
Bohl, who's in the third year of a seven-year contract that was extended in 2016, also received a $625,000 retention bonus earlier this year for still being employed as head coach on March 1, according to his contract.
Follow UW athletics beat writer Davis Potter on Twitter at @DavisEPotter
Be the first to know
Get local news delivered to your inbox!