SAN MARCOS, Texas -- The temperature hovered around triple digits early Saturday night, but to hear Craig Bohl and his players tell it, that had little to do with the scare Wyoming got in central Texas.
"I think it was our lack of discipline and focus," Bohl said. "Had nothing to do with the heat."
With the Cowboys coming off the high of their upset over SEC foe Missouri a week earlier, Bohl admitted focus was even more of an emphasis than usual this week taking his team on the road for the first time this season. Texas State, a team in a full-on rebuild under first-year coach Jake Spavital after combining for 10 wins the previous four seasons, made things a little hotter under the collar for the Cowboys in front of 20,003 fans inside Bobcat Stadium.
Wyoming (2-0) trailed for the first two and a half quarters before riding a defense that came up with another touchdown for the second straight week to a 23-14 win that had the Cowboys breathing a sigh of relief afterward.
"I'm going to enjoy this one, but I've got a list right there," Bohl said, pointing to a folder he was clutching as he addressed the media.
Wyoming finished with 194 rushing yards but needed 49 attempts to get there. The passing game again wasn't a ton of help with Sean Chambers going just 8 of 18 for 103 yards and interception.
The Cowboys trailed 14-10 at the half after giving up 262 yards in the first two quarters, but Wyoming turned up the pressure to shut out the Bobcats (0-2) in the second half and help Wyoming avoid its first loss despite being outgained 444-293 in total offense.
Wyoming sacked Texas State quarterback Gresch Jensen five times and forced him into a game-changing miscue when senior cornerback Tyler Hall broke in front of a pass across the field midway through the third quarter and returned the interception 72 yards for a score to give the Cowboys their first lead at 20-14. Wyoming later used an 18-play, 88-yard drive to milk more than 9 minutes off the clock and push its lead to two scores with 10:19 left in the game.
"I think the defense, they just gave us some sparks," Chambers said. "They kind of spring us and let us go, which is great. They've played great. Texas State, that's a good football team over there. Good offense. Good defense. It was a battle tonight."
Wyoming forced two more turnovers and is plus-5 in turnover margin through two games, but the Cowboys' start looked a lot like it did against Missouri a week ago when Wyoming fell in a 14-0 hole.
You have free articles remaining.
This one included a rare miss from senior placekicker Cooper Rothe, who pulled a 43-yard field attempt too far left on the Cowboys' opening drive for just his second miss the last two seasons. The Bobcats marched 74 yards on their first six plays to take the lead on Caleb Twyford's 1-yard plunge barely 5 minutes in.
But Texas State did most of its damage through the air. Jensen, making his first career start for the Bobcats, went 15 of 22 passing for 203 yards in the first half, making it look easy at times against a Wyoming defense that allowed 423 passing yards a week earlier. The Bobcats crossed midfield on each of their first five possessions and pushed their lead to 14-3 early in the second quarter when Jah'Marae Sheread caught Jensen's pass over the middle and weaved through the Cowboys' defense for a 50-yard touchdown.
"We know we were coming in here with young guys on the field," Hall said. "It's the first away game, and the whole thing about the defense just keeping our composure no matter if the game's going up or down. Just keep your composure, stay focused and continue to play."
Wyoming produced just 40 yards in the first quarter and 126 for the half, struggling again to get much from Chambers and the passing game in an attempt to loosen up a Texas State defense keyed in on the Cowboys' running game. Chambers was just 2 of 9 passing for 12 yards in the first two quarters.
"It has to change," Chambers said. "We can't come out here and lollygag for the first two quarters and expect to win the game in the second half. We got the win, but we definitely need to come out, attack things and get going right away."
Yet it was just a four-point halftime deficit for Wyoming after more takeaways. The Cowboys pressured Jensen into a high throw midway through the second quarter that was picked by Braden Smith and returned past midfield. Wyoming was in the end zone six plays later on Chambers' 7-yard touchdown run to make cut into the Bobcats' lead with 2:56 left in the second quarter.
Wyoming's offense was set up on Texas State's side of midfield moments later when Mario Mora recovered Jensen's fumble, but the Cowboys were forced to punt. They got the ball back again with 1 second in the half near midfield, and Chambers' heave to the end zone was picked as time expired before the Cowboys made just enough plays in the final two quarters to survive.
"Let's not take anything away from Texas State," Bohl said. "It was going to be important for us to win the game. We're going to enjoy this, but coaches do not have rose-colored glasses on. We've got the gift of criticism, so there will be a lot of correction."
UW vs. Missouri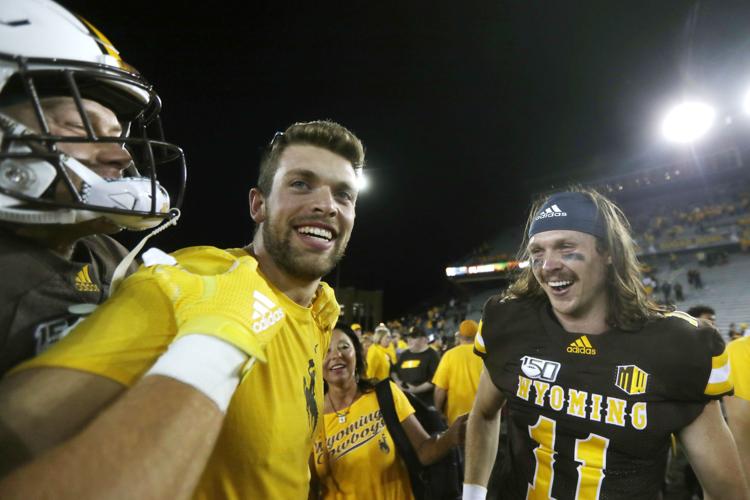 Home Opener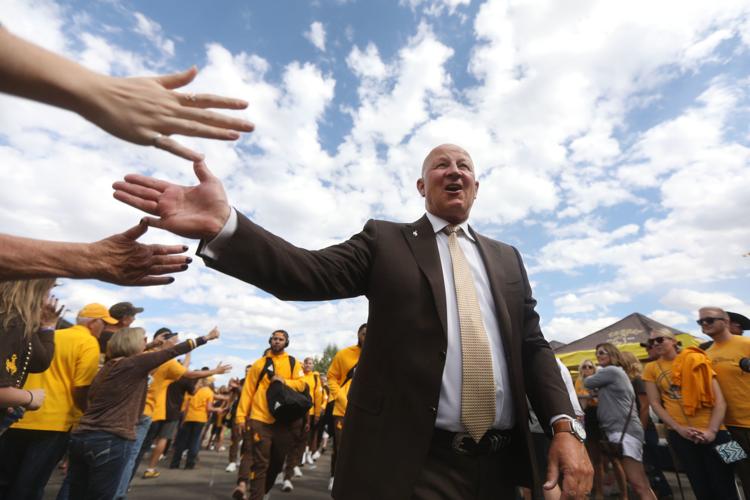 UW vs. Missouri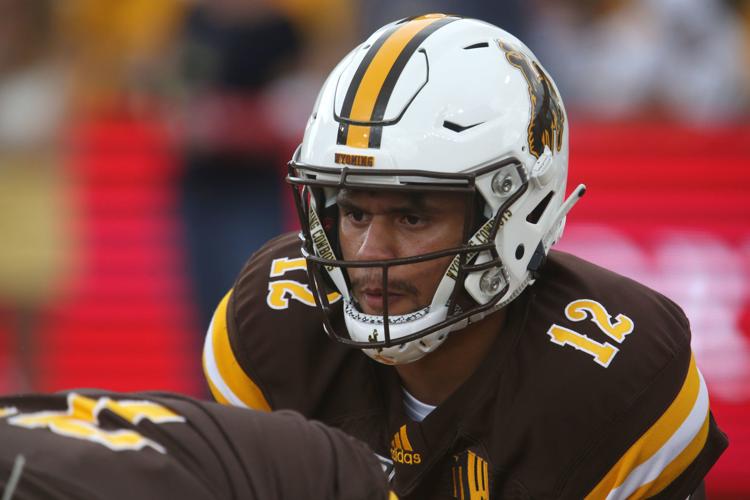 UW vs. Missouri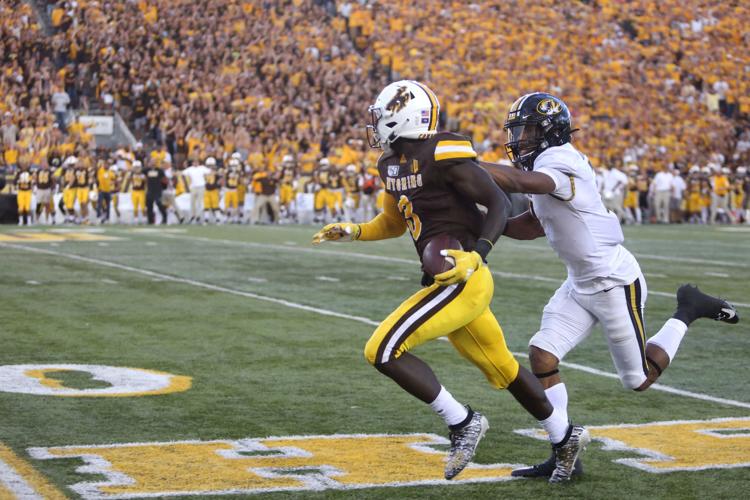 UW vs. Missouri game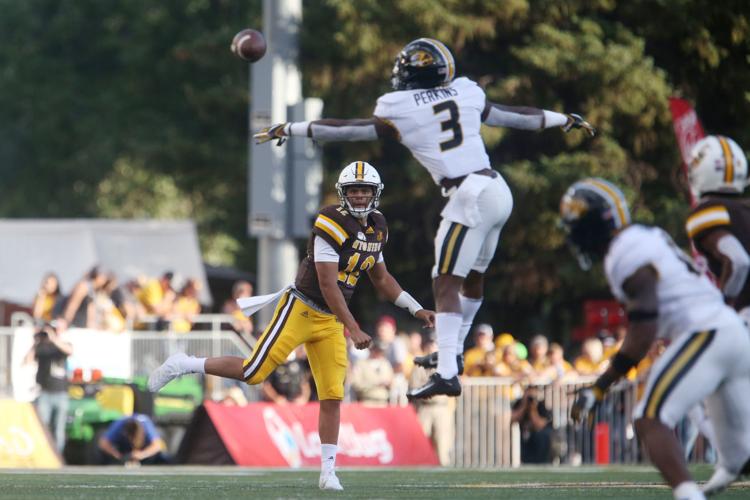 UW vs. Missouri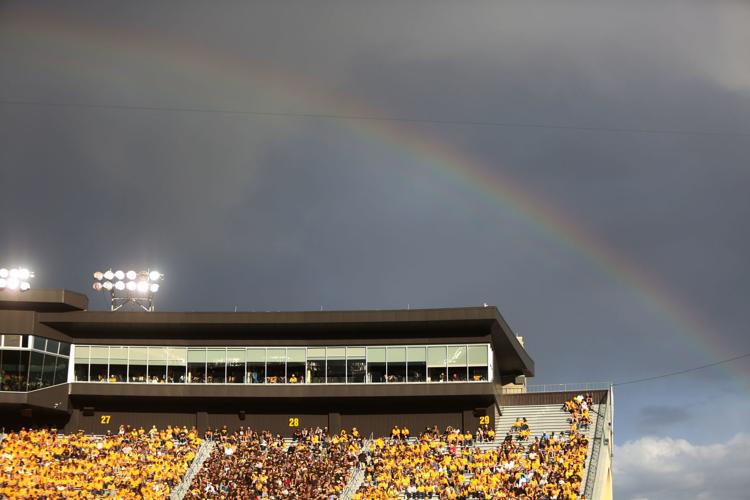 UW vs. Missouri game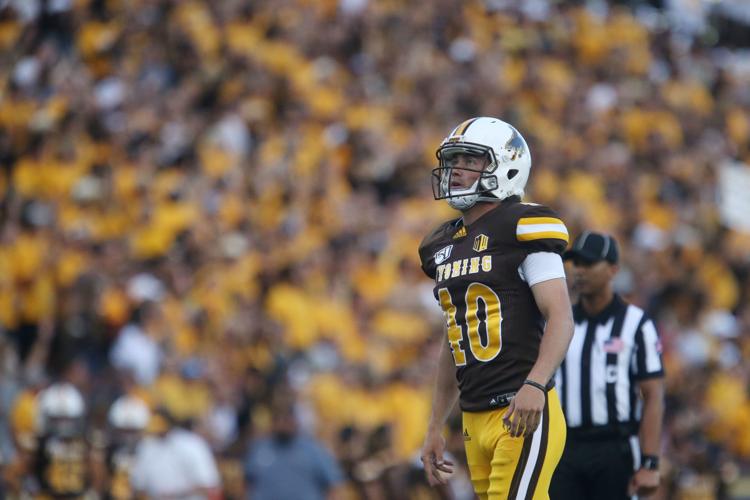 UW vs. Missouri
UW vs. Missouri game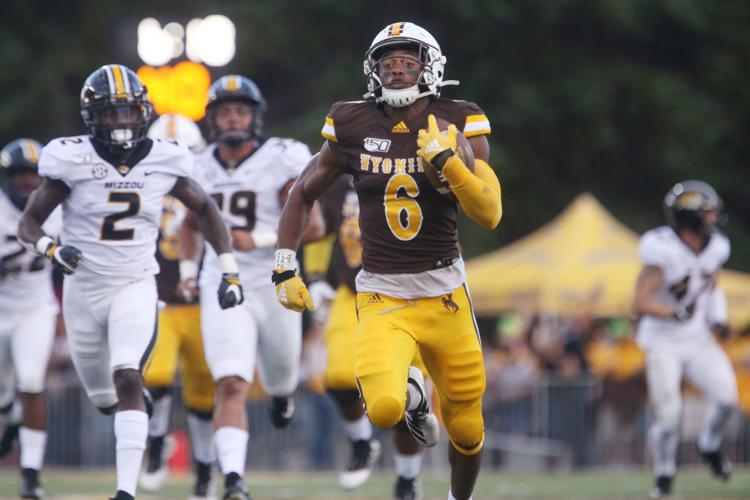 UW vs. Missouri game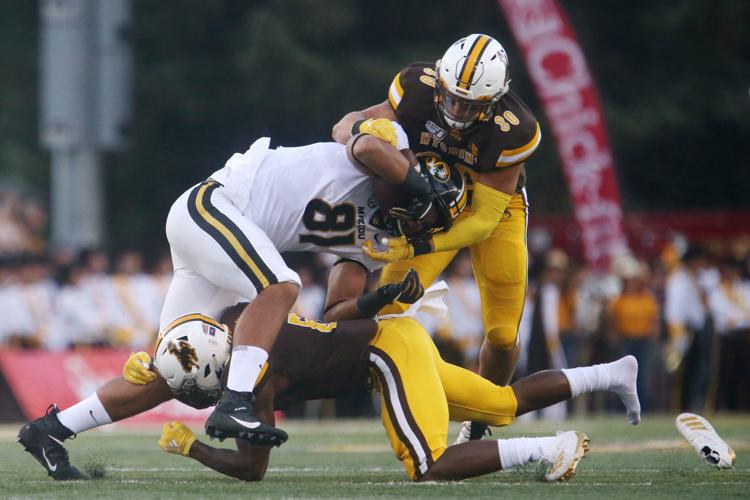 UW vs. Missouri game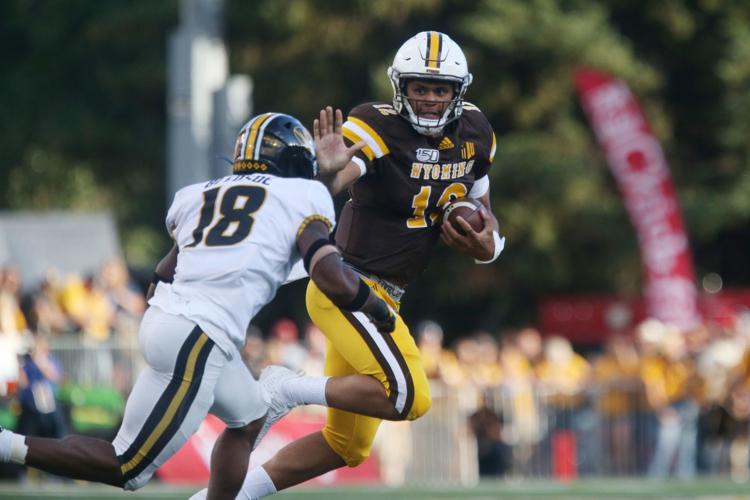 UW vs. Missouri game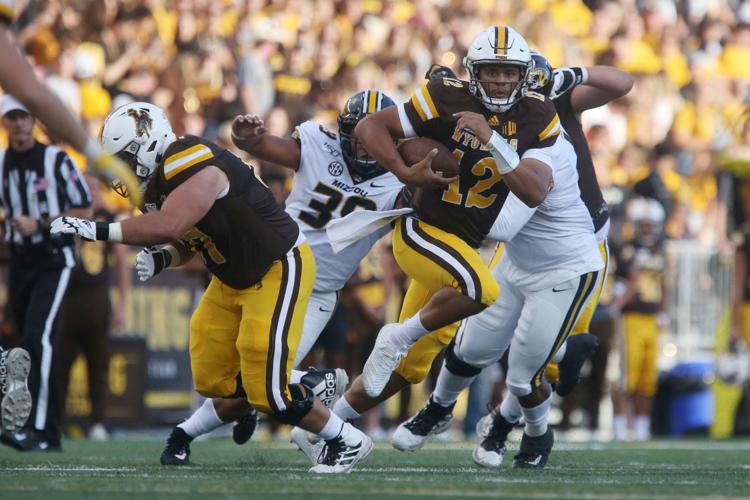 UW vs. Missouri game
UW vs. Missouri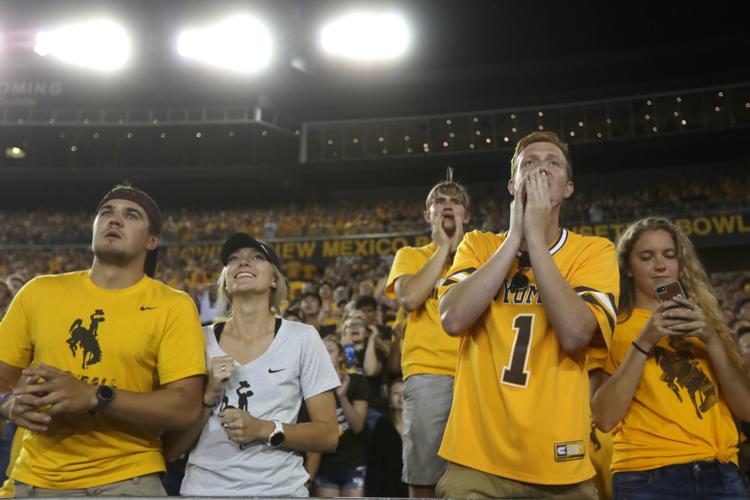 UW vs. Missouri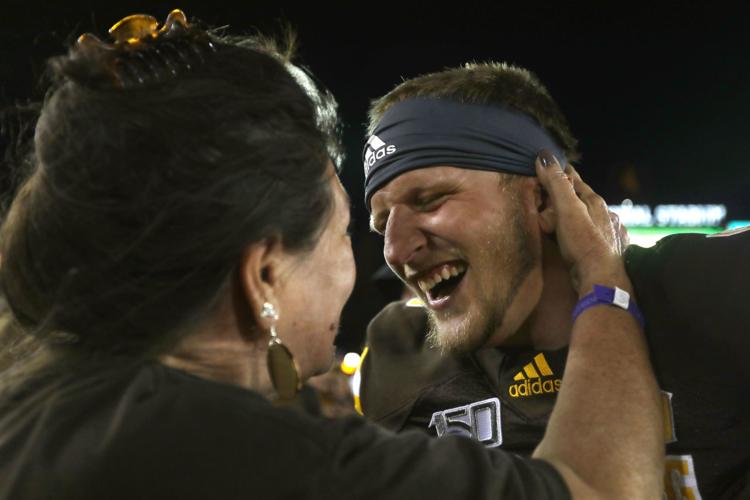 UW vs. Missouri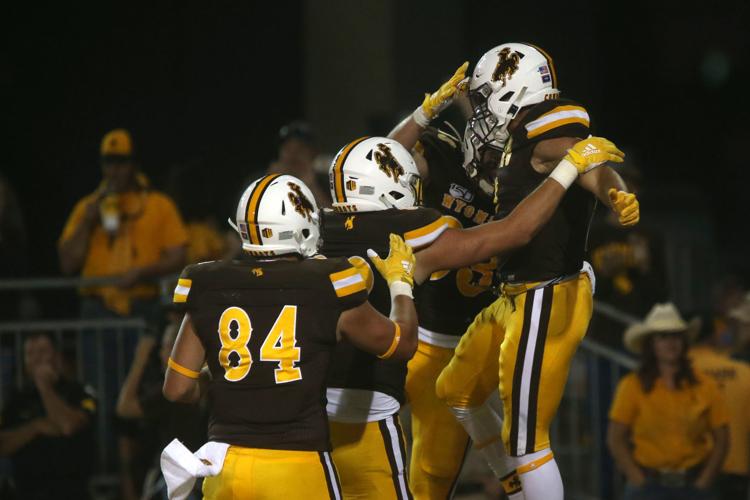 UW vs. Missouri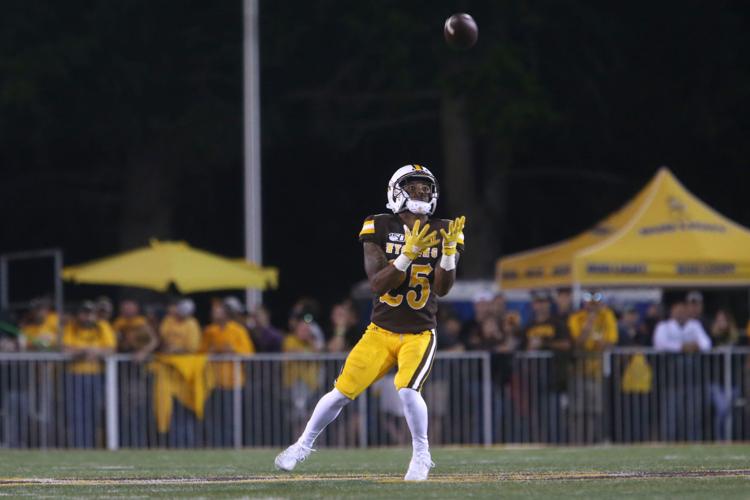 UW vs. Missouri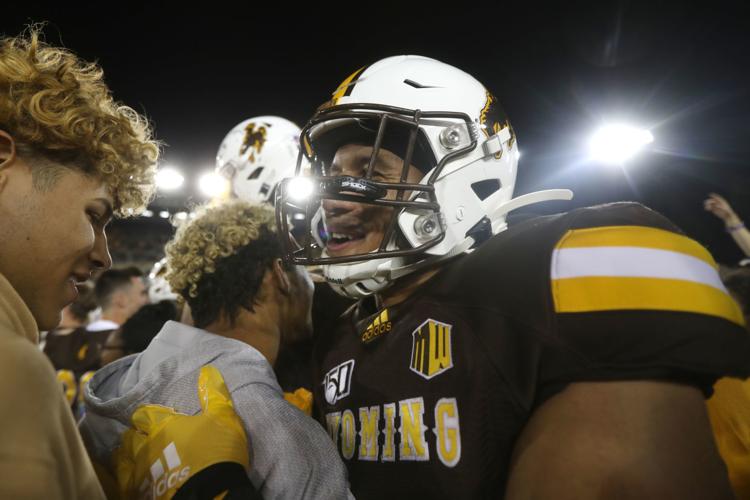 UW vs. Missouri