LARAMIE — It had shades of 2004.
Wyoming didn't use any trickery but rather physicality and an opportunistic defense to shock Missouri on Saturday night at War Memorial Stadium. The Cowboys, whom Vegas pegged as an 18-point underdog coming in, scored 34 of the game's 37 points at one point to pull off the 37-31 upset.
Wyoming, which had been 0-8 against Power Five opponents since 2014, picked up its first Power Five win of the Craig Bohl era. It was also the Cowboys' first win over an SEC team since 2004 when Wyoming (1-0) used a reverse pass late to beat Ole Miss. That was the only other time an SEC team had visited War Memorial Stadium prior to Saturday.
"I've told our fans all along, there's going to be defining games that you will attend that you will remember, and I think this is one of them," Bohl said.
The Cowboys led by as many as three scores for most of the second half against the Tigers, who debuted Clemson transfer Kelly Bryant at quarterback. Bryant accounted for 443 yards as Missouri (0-1) outgained Wyoming 537-389 in total offense, but the Cowboys forced three turnovers, including two in the red zone, and scored one of their touchdowns on defense.
Wyoming's defense bent but didn't break, holding the Tigers to 24 points on their seven red-zone trips. The Cowboys led 34-17 late in the third quarter before Missouri answered with 14 of the next 17 points, including a quick-strike, 53-yard touchdown connection from Bryant to Jonathan Nance to make it a one-score game midway through the fourth quarter.
Missouri got the ball back again at its own 25-yard line with 2 minutes, 19 seconds left and drove to Wyoming's 26, but Josiah Hall sacked Bryant on second down before the Cowboys forced back-to-back incompletions to send most of the 26,037 in attendance into a frenzy.
"When the crowd was storming (the field), I was just looking around and enjoying the moment," Wyoming linebacker Logan Wilson said. "Moments like these don't always happen. I was really just trying to relish the moment and live in the moment."
Said quarterback Sean Chambers, "Any time we can prove people wrong, it puts a smile on my face. I've grown up being doubted and kind of hated on. When I saw that (18-point) spread, that line, I wanted to prove everybody wrong. Prove people wrong that didn't believe in us and that didn't give us a chance. I'm ecstatic we could do that tonight."
Chambers threw for just 92 yards on 6 of 16 passing, but the Cowboys didn't need much through the air with the way they gashed Missouri's defense on the ground. Wyoming ran for 297 yards and averaged 7.1 yards per carry. Chambers, in his first game since sustaining a season-ending injury against Air Force late last season, ran for 120 yards on 12 carries while Xazavian Valladay ran for 118 on 15 carries.
It's the fifth time in the last six games the Cowboys have had a pair of 100-yard rushers in the same game. Chambers and Valladay each ripped off career-long runs that both went for scores while graduate transfer Trey Smith added a 1-yard plunge late in third quarter for the first touchdown of his Wyoming career.
"That was encouraging to me," Bohl said of the running game. "It wasn't like they were in a run front that was a bend-but-don't-break run front. They had their guys up there. I don't want to get technical, but it was going to be a front that was hard to run in. And we were getting some yards and a couple times some pretty good yardage."
Wyoming had to rally from a two-score deficit to do it.
Missouri needed just two possessions to take a 14-0 lead late in the first quarter. Bryant, playing in his first game in nearly a calendar year after leaving Clemson after the first four games last season, capped an opening 12-play, 65-yard scoring drive for Missouri when he side-stepped a blitzing Rome Weber and found Johnathon Johnson for a 3-yard score.
The Tigers got the ball back less than 2 minutes later and went 74 yards on 11 plays to increase their lead on Larry Rountree III's 2-yard plunge with 4:27 left in the opening quarter.
Meanwhile, Wyoming's offense started in a way that mirrored last season when it tied Air Force for the fewest passing yards in the Mountain West. The Cowboys didn't pick up a first down until early in the second quarter while Chambers' first completion didn't come until Wyoming's fourth possession.
But Wyoming eventually put it all together to begin shifting the momentum.
Wyoming drove to Missouri's 3 on that possession and had a chance to cut the deficit in half when tight end Josh Harshman snuck out wide open in the end zone on third-and-goal, but Chambers short-armed the pass. The Cowboys got on the board with Cooper Rothe's 19-yard field goal, starting a furious 27-3 scoring run to end the half.
C.J. Coldon scooped up Bryant's fumble on Missouri's ensuing possession and returned it 30 yards for a score. Valladay followed with a career-long 61-yard touchdown run to give Wyoming a 17-14 lead. The Cowboys nearly forced another turnover on Missouri's next possession when Coldon laid out for a tipped ball that was ruled an incompletion upon review, forcing a 22-yard field goal.
Wyoming answered immediately when Chambers cracked the middle of the Tigers' defense, broke outside and stiff-armed a defender on his way to a 75-yard touchdown run — a career-long for the redshirt freshman. Missouri looked like it might draw even at the half after driving to the Cowboys' 1 in the final seconds of the second quarter, but Rountree fumbled on third-and-goal.
Alijah Halliburton picked it up and returned it 84 yards before Bryant dragged him down as time expired, but a horsecollar penalty gave the Cowboys an untimed down, which they used to extend their lead on Rothe's 23-yard field goal.
It looked as if Missouri had trimmed the deficit to 27-24 on its first possession of the third quarter when Bryant found tight end Albert Okwuegbunam for a 2-yard touchdown, but offensive pass interference negated it. Cassh Maluia intercepted Bryant in the end zone on the next play as Wyoming finished plus-3 in turnover margin.
"Going in, I thought two (turnovers) would give us a shot," Bohl said. "As I watched the ebb and flow of the game, I knew there was a certain portion where if we weren't getting those turnovers, we were going to be chasing points and then we'd have to change the style of offense we had, which is out of our comfort zone."
Photos: Wyoming shocks Missouri 37-31 at War Memorial Stadium
UW vs. Missouri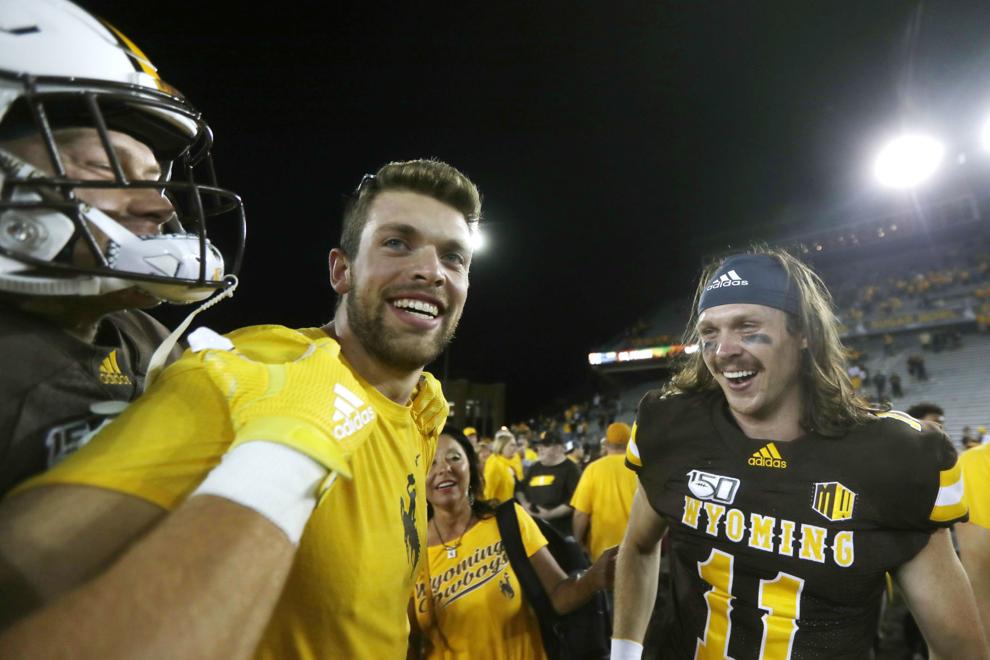 Home Opener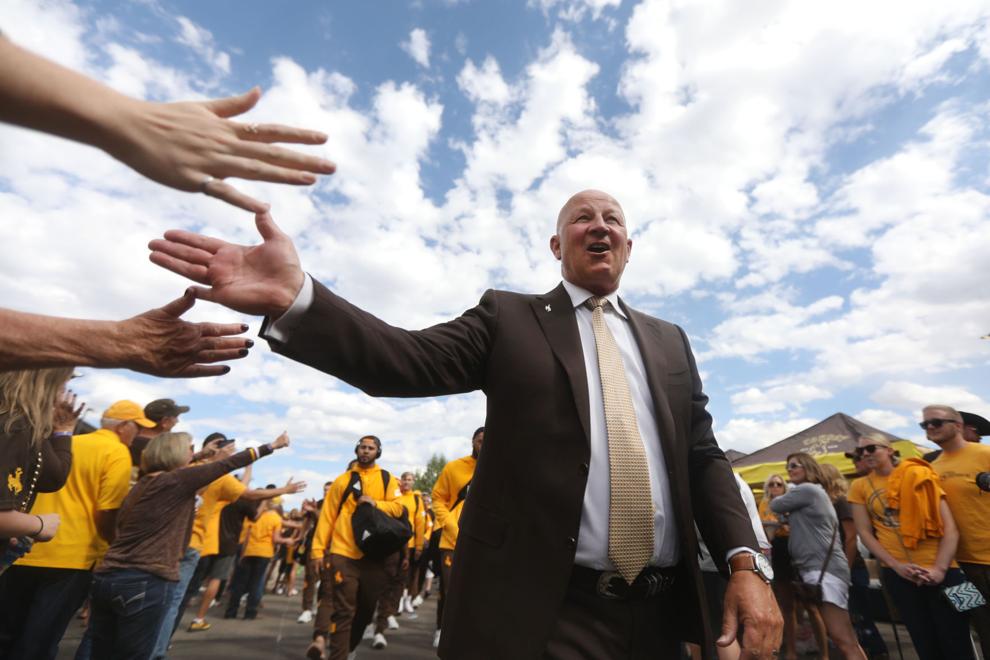 UW vs. Missouri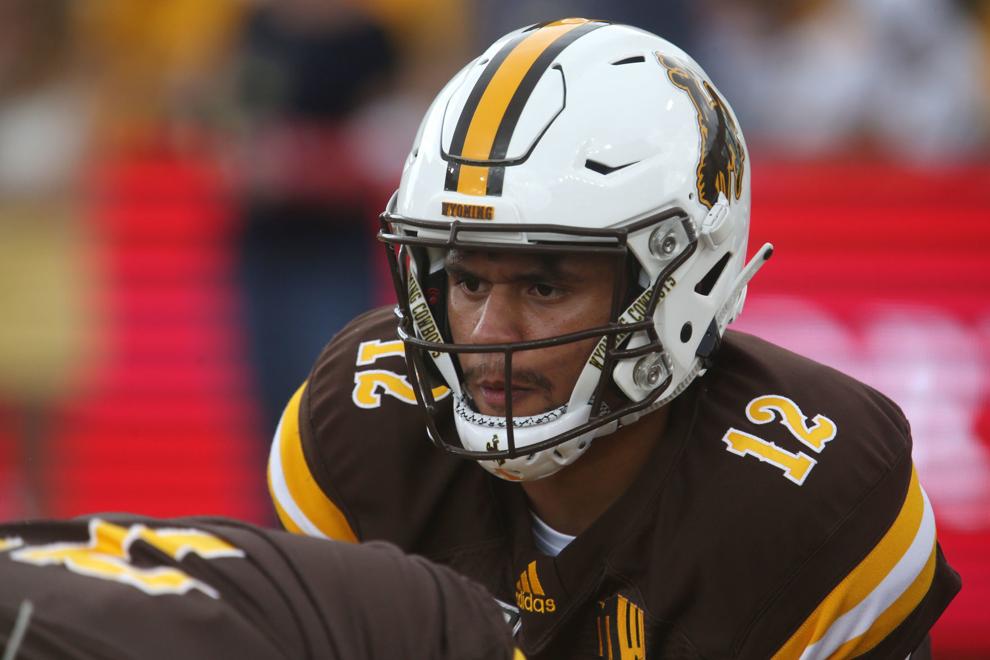 UW vs. Missouri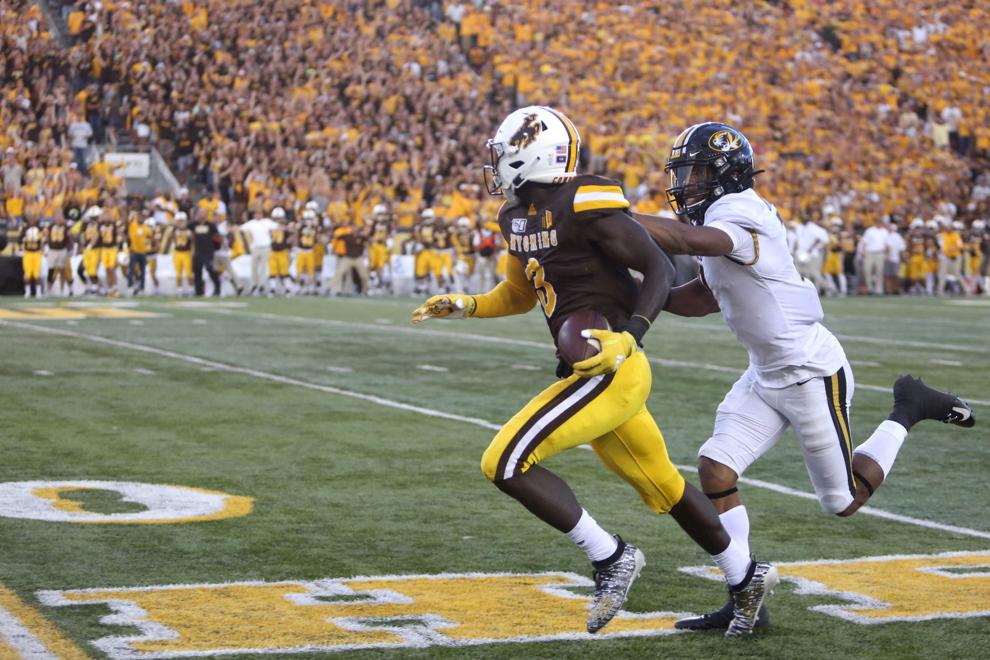 UW vs. Missouri game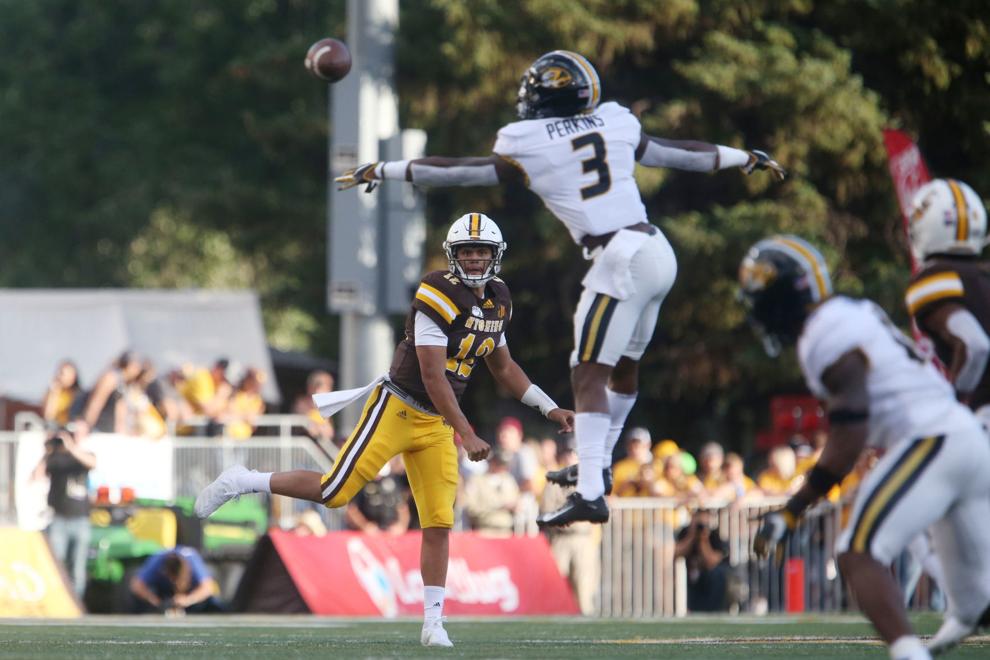 UW vs. Missouri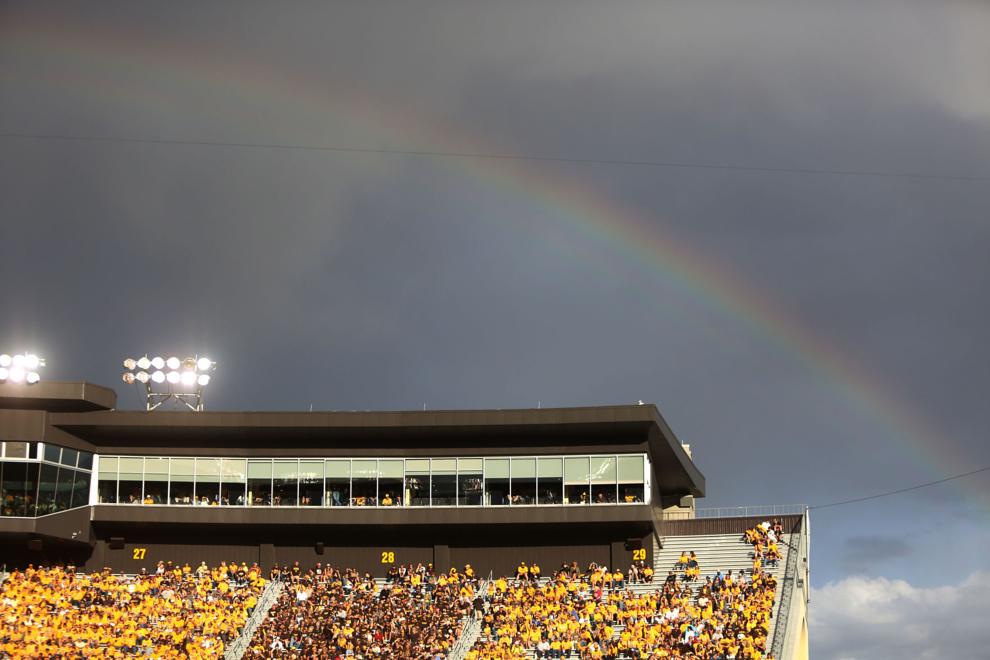 UW vs. Missouri game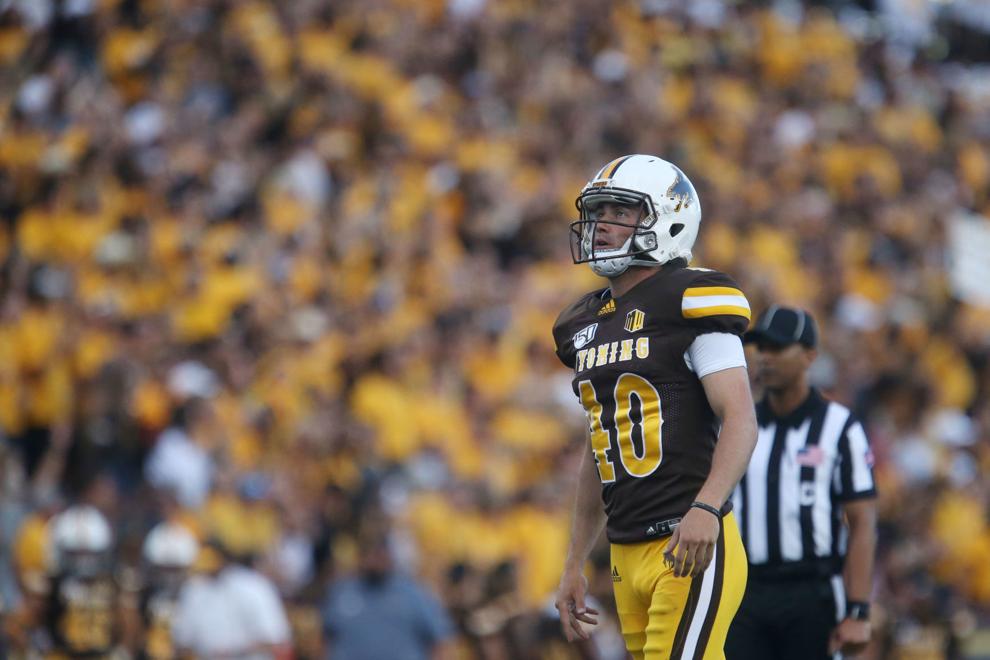 UW vs. Missouri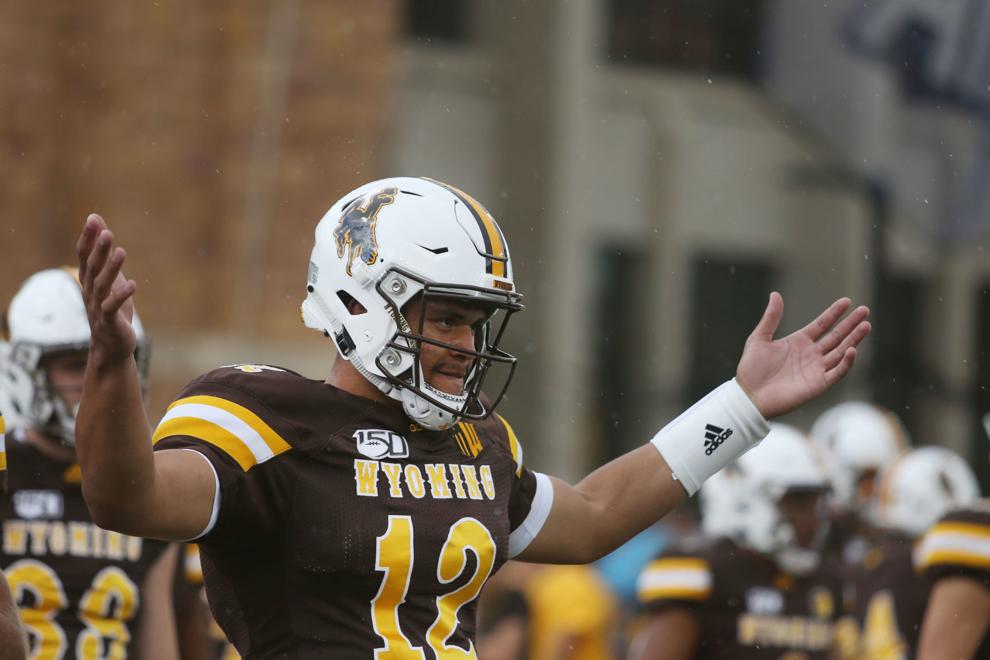 UW vs. Missouri game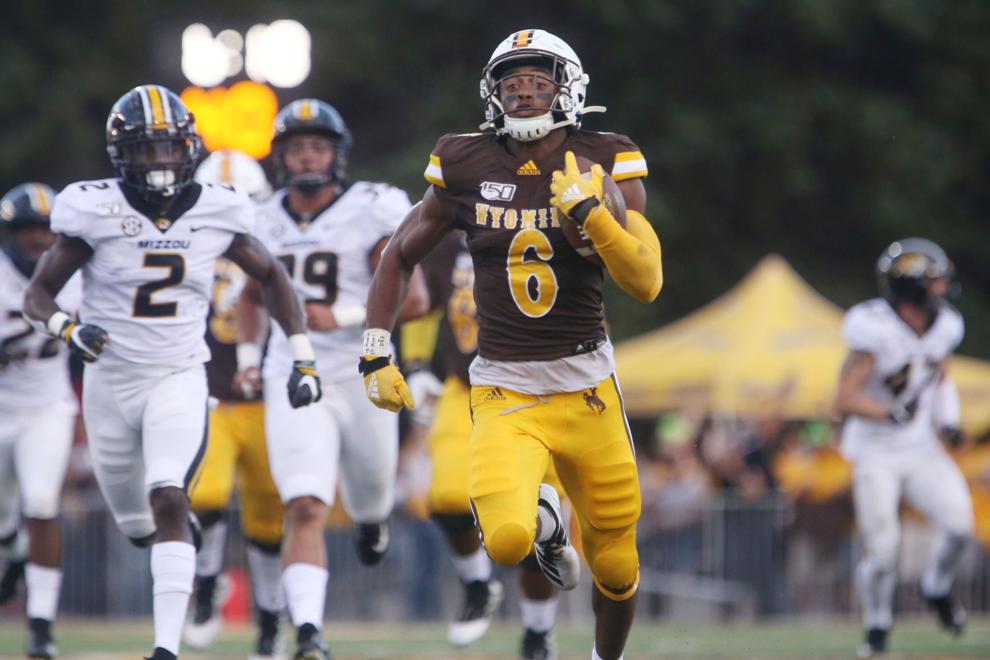 UW vs. Missouri game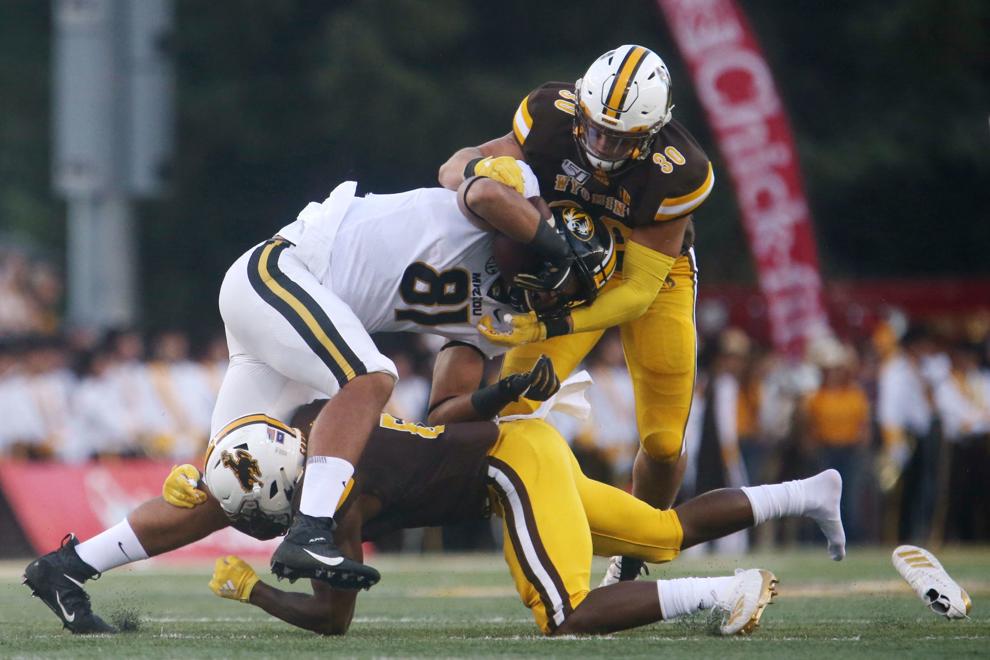 UW vs. Missouri game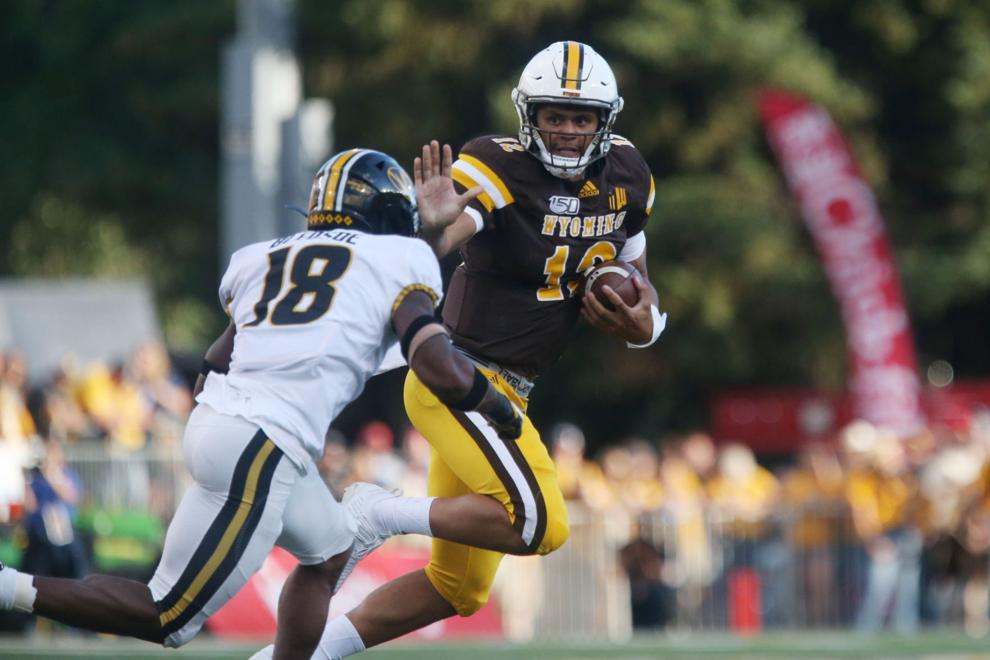 UW vs. Missouri game
UW vs. Missouri game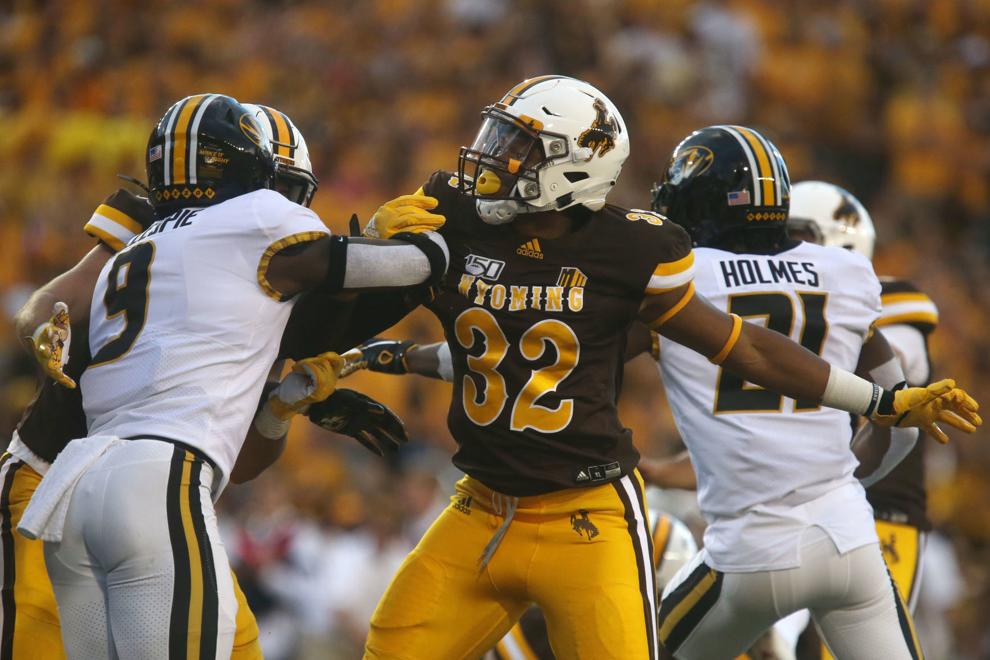 UW vs. Missouri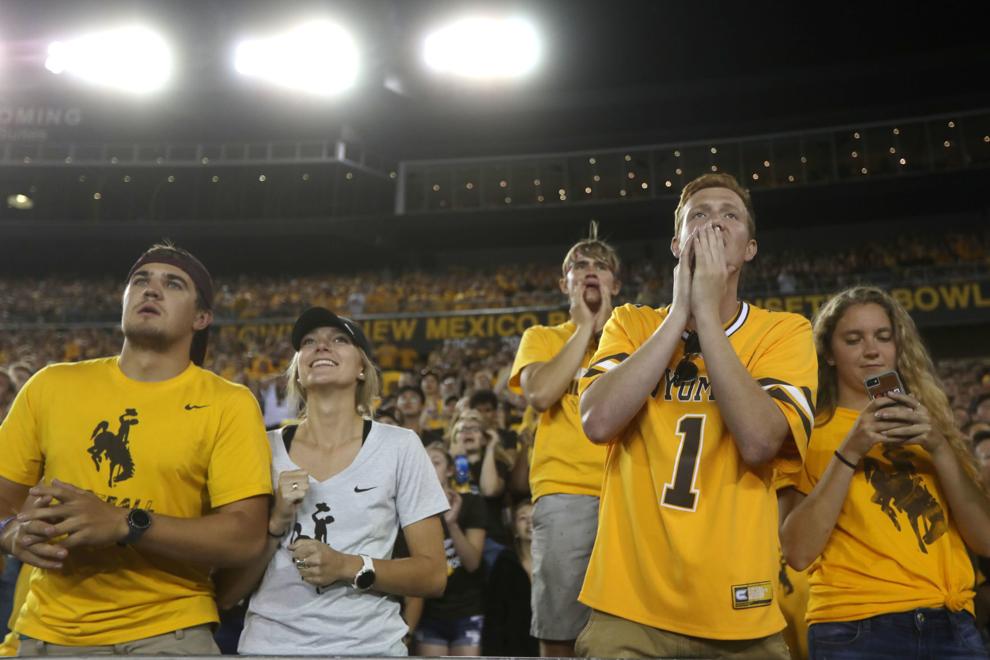 UW vs. Missouri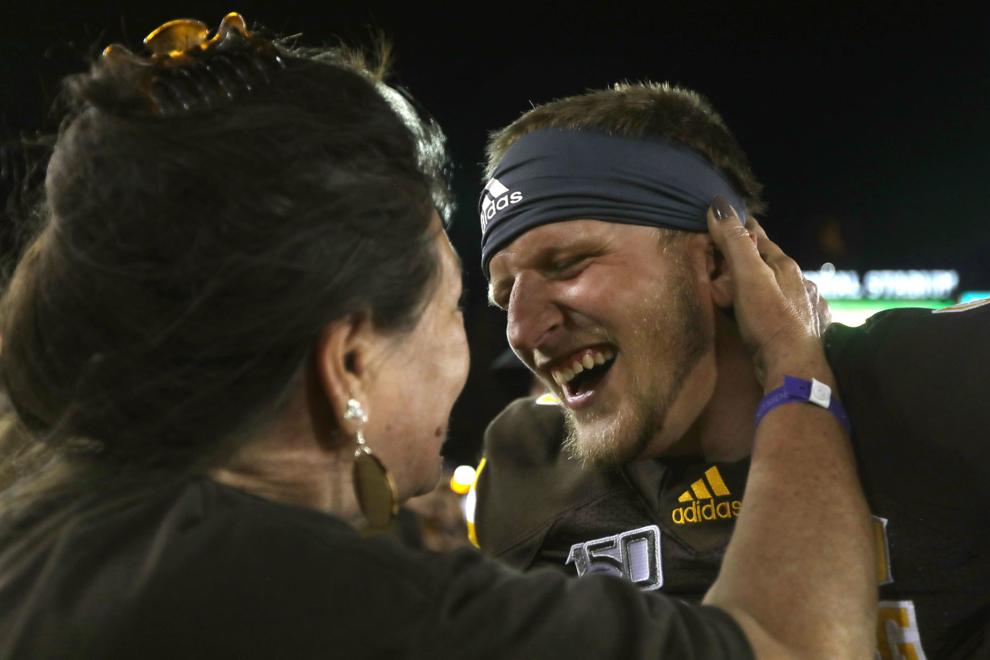 UW vs. Missouri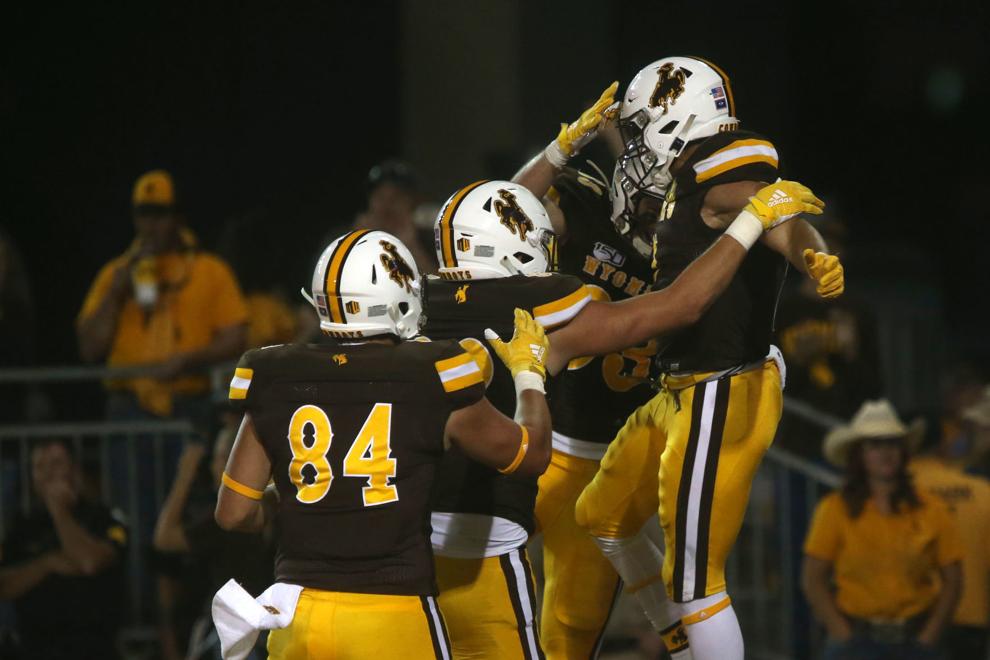 UW vs. Missouri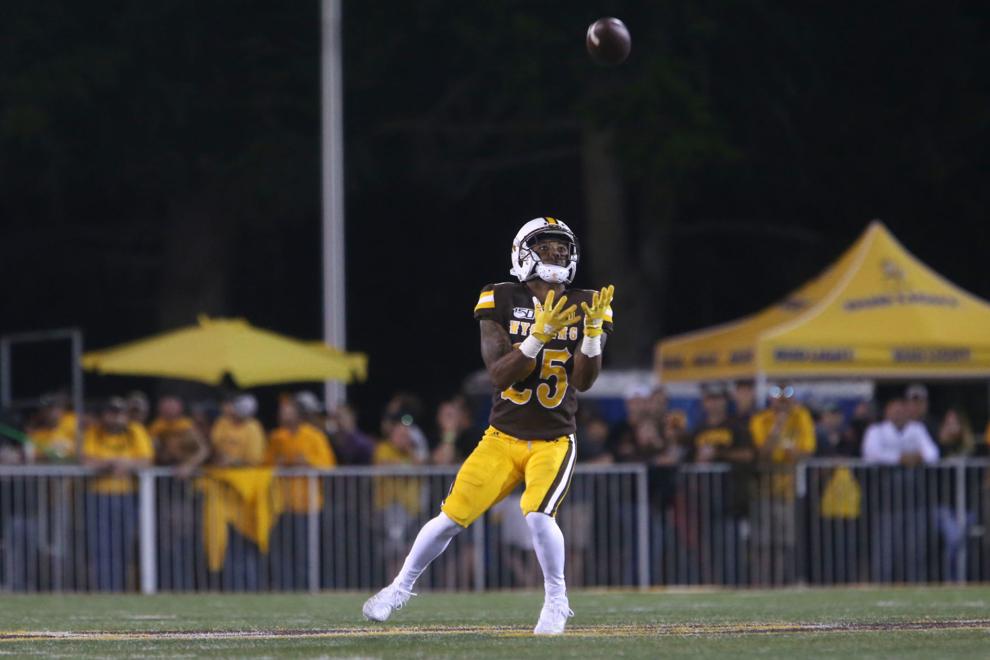 UW vs. Missouri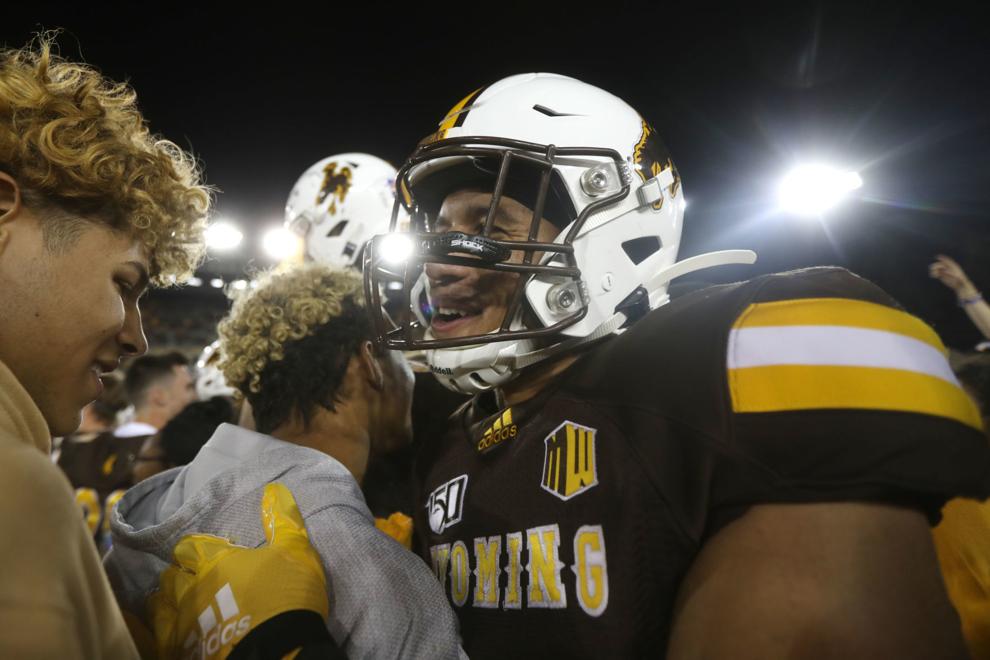 UW vs. Missouri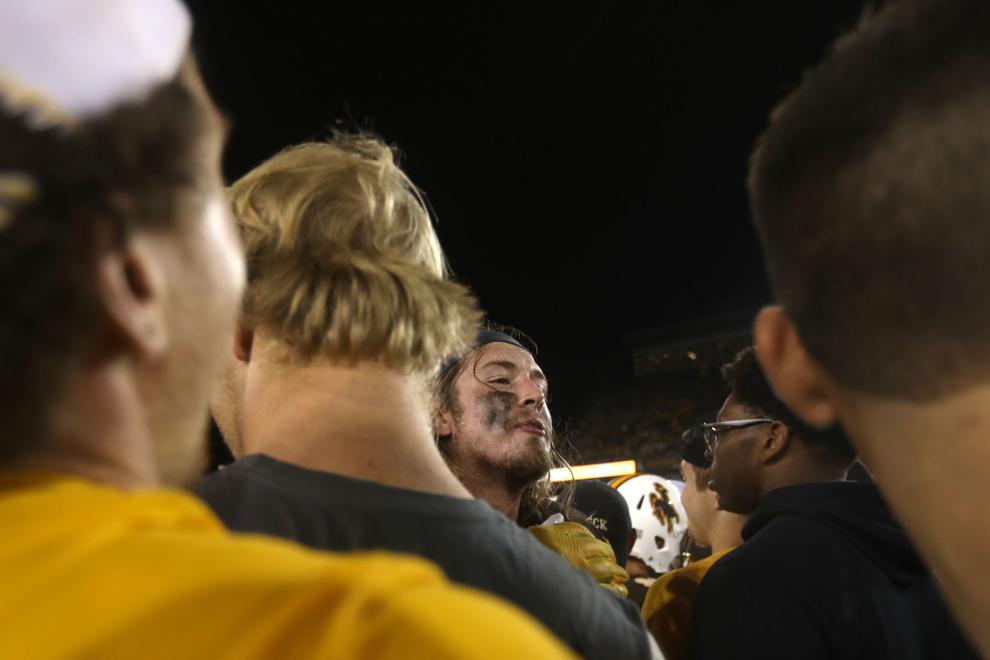 Follow UW athletics beat writer Davis Potter on Twitter at @DavisEPotter