Wyoming can bully just about anybody with its running game
The Cowboys will never be mistaken for a soft team under Craig Bohl, but there were doubts as to whether Wyoming could line up consistently and run the ball effectively against the size and depth of an SEC defensive line. Asked and answered emphatically.
Wyoming not only had success moving Missouri's defensive front but dominated the line of scrimmage at times against a Missouri defense that ranked in the top 25 nationally in run defense a season ago. The Tigers lost a couple of key contributors up front after last season, including all-SEC defensive tackle Terry Beckner Jr. Still, you rarely see Group of Five teams bully Power Five teams the way Wyoming did throughout the game.
At no time was it more apparent than when Xazavian Valladay went virtually untouched for a career-long 61-yard touchdown that gave Wyoming its first lead as part of a 27-3 onslaught for the Cowboys in the second quarter. Valladay finished with 118 rushing yards while Sean Chambers went for 120 yards on the ground, including a 75-yard scoring scamper -- also a career high.
Trey Smith added a 1-yard touchdown run late in the third quarter for good measure as Wyoming averaged a whopping 7.1 yards per carry.
Sean Chambers' passing still needs work
Given how dominant Wyoming was on the ground (the Cowboys finished plus-183 in rushing yards), the Cowboys didn't have to go to the air too often with Chambers. But the redshirt freshman quarterback missed some opportunities when he did.
Chambers went 6 of 16 passing and didn't complete his first pass until early in the second quarter. Wyoming had a chance to cut Missouri's 14-0 lead in half on its first possession of the quarter when Missouri left tight end Josh Harshman all alone in the end zone from 3 yards out, but Chambers short-armed the third-down throw. There was also an errant throw or two into the end zone midway through the fourth quarter that would've essentially iced the game with Wyoming already up 34-24 at the time.
You have free articles remaining.
It was Chambers' first game back since that broken leg he sustained late last season against Air Force, and he chalked up some of those misfires afterward to getting too excited and rushing the throws. But so much of the focus this offseason has been developing Chambers as a passer and opening up the playbook in order to balance out an offense that tied Air Force for the fewest passing yards in the Mountain West last season.
Perhaps it was more first-game jitters against a quality opponent than anything, but it's clear there's still work to do to get that done.
Defense is a work in progress
Saturday's game was a mixed bag for Wyoming's defense in its first game of the post-Scottie Hazelton era. Missouri racked up 537 yards with Clemson transfer Kelly Bryant accounting for 443 of those, and the Tigers made seven trips to the red zone, including five inside the 10-yard line.
But Jake Dickert's unit allowed just 24 points on those trips and held the Tigers without points on three of them. The Cowboys looked like that 2017 group that led the nation in takeaways by forcing three turnovers, including C.J. Coldon's 30-yard scoop-and-score and another fumble at the goal line that led to a field goal for Wyoming just before half.
Most important other than the turnovers was the fact the Cowboys didn't get pushed around up front -- a theme throughout the night. Bryant did most of damage through the air as Wyoming hemmed him up for just 20 yards on 11 carries and sacked him twice, including a timely one from Josiah Hall that put the Tigers behind the chains on their final drive that eventually flamed out. Wyoming held Larry Rountree III, a 1,200-yard rusher last season, to just 41 yards on 15 carries and limited the Tigers to just 2.7 yards per carry.
Wyoming, which got double-digit tackles from Alijah Halliburton (career-high 17), Logan Wilson (13) and backup linebacker Chad Muma (10), also held Missouri to 4 of 13 on third down after the Tigers' 3-of-4 start in that category. Wyoming isn't likely to see a group of skill players as good the rest of the season as what it saw Saturday night, and the Cowboys did just enough while admitting there's still plenty to work on.
UW vs. Missouri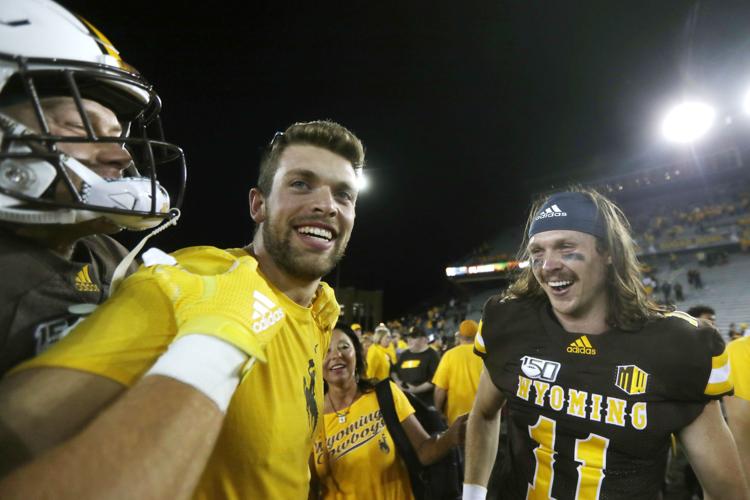 Home Opener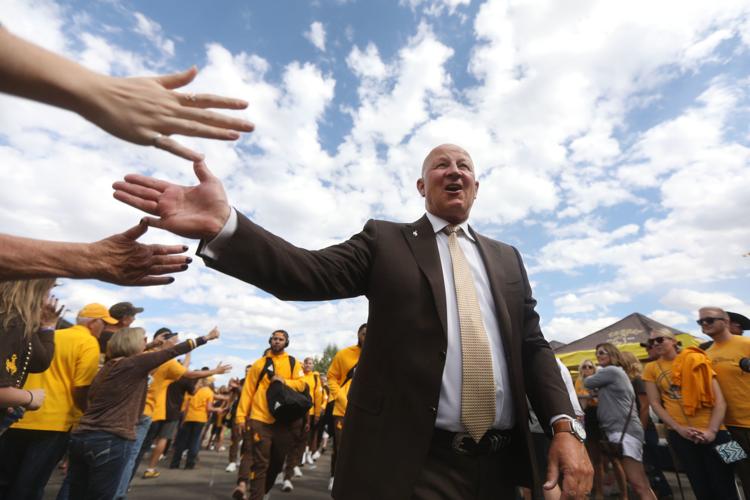 UW vs. Missouri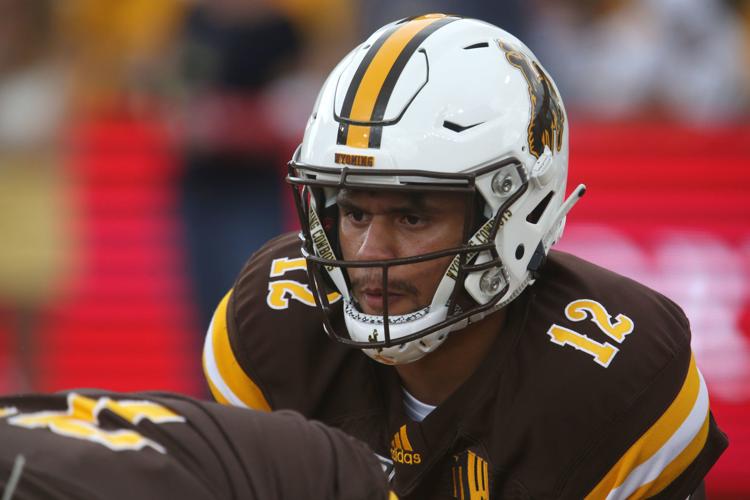 UW vs. Missouri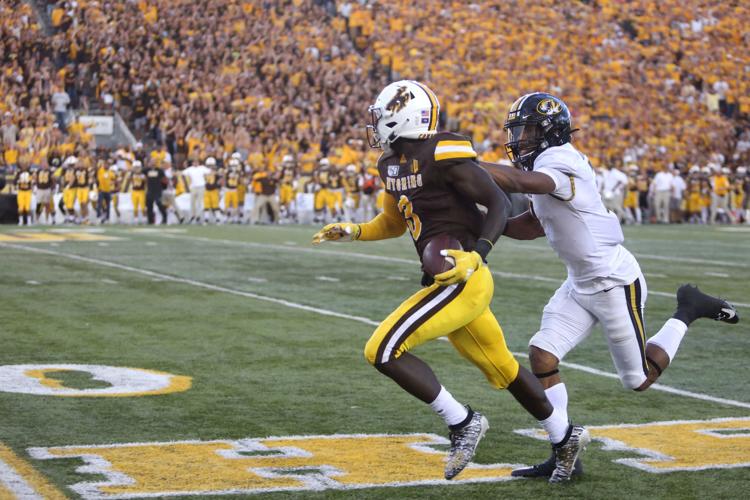 UW vs. Missouri game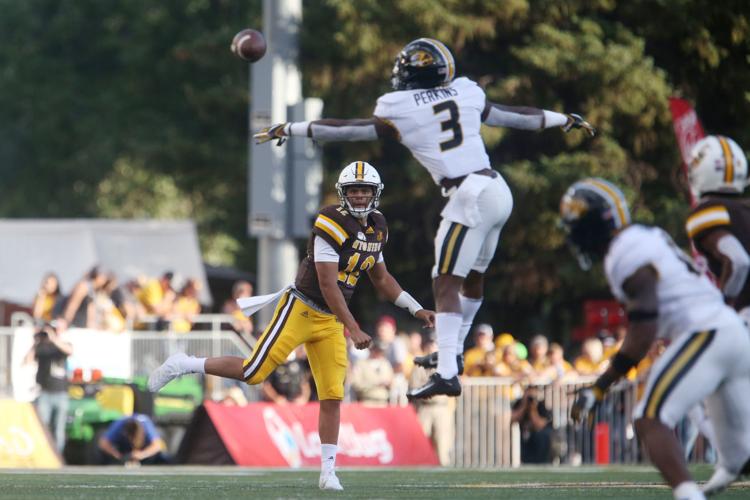 UW vs. Missouri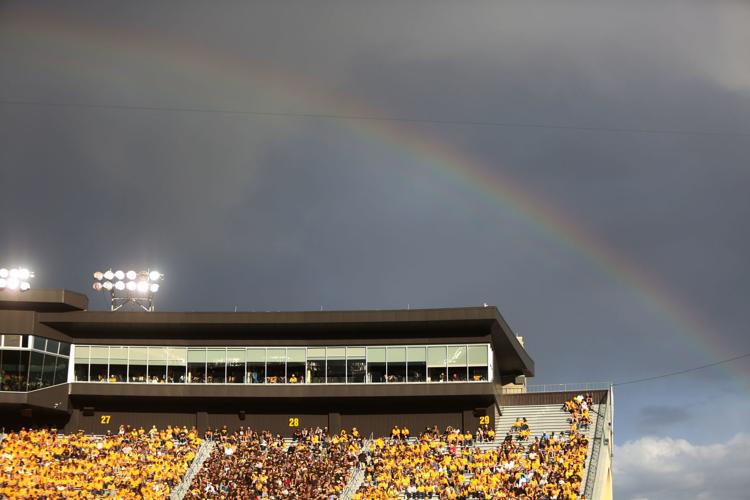 UW vs. Missouri game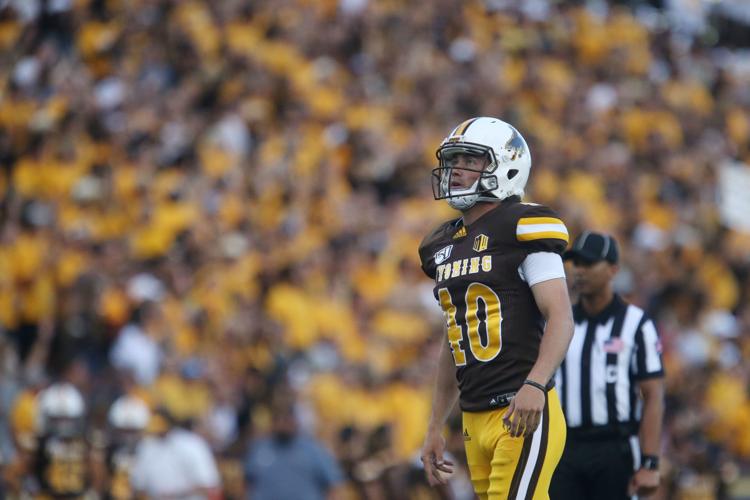 UW vs. Missouri
UW vs. Missouri game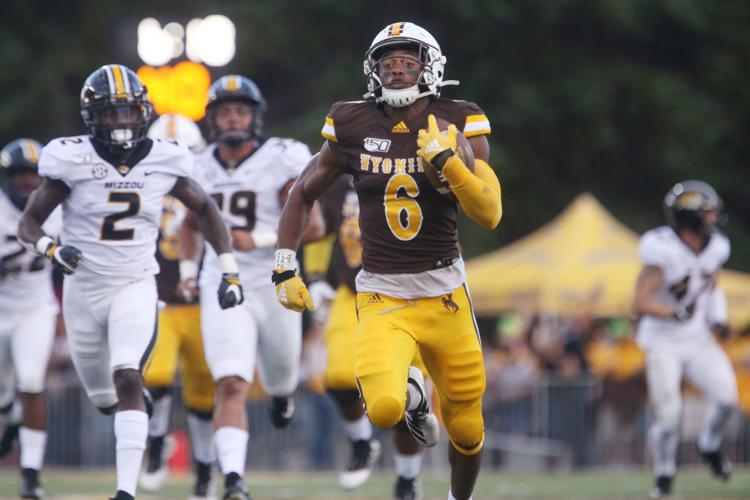 UW vs. Missouri game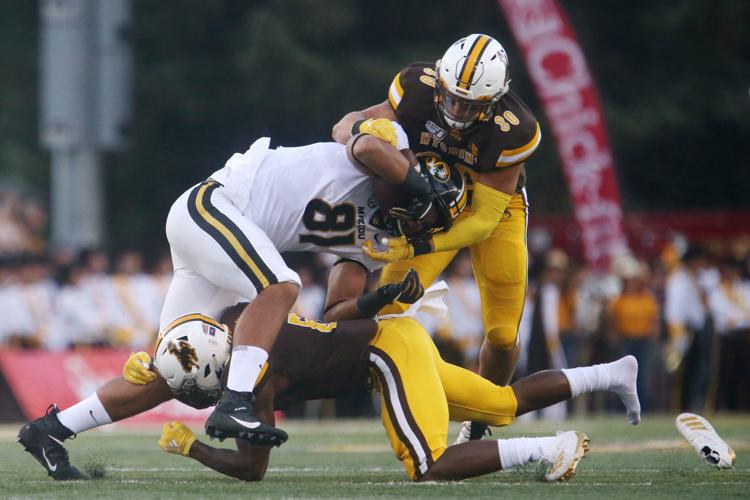 UW vs. Missouri game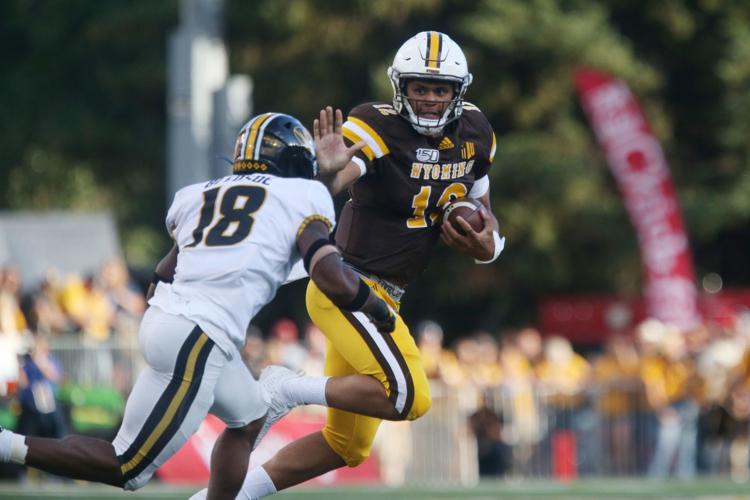 UW vs. Missouri game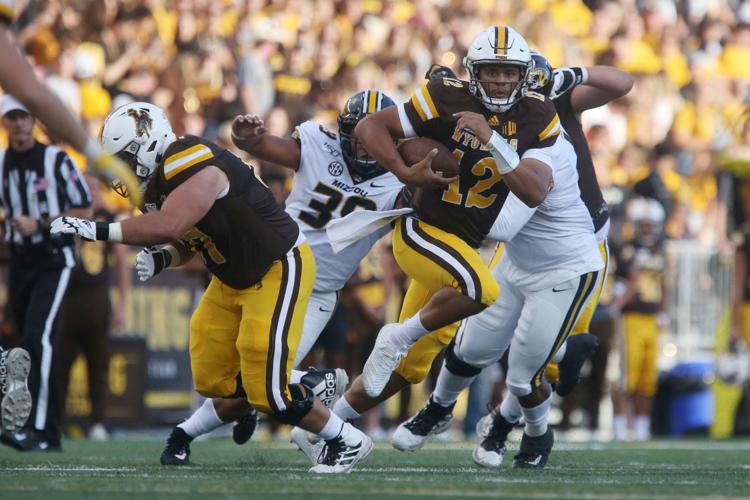 UW vs. Missouri game
UW vs. Missouri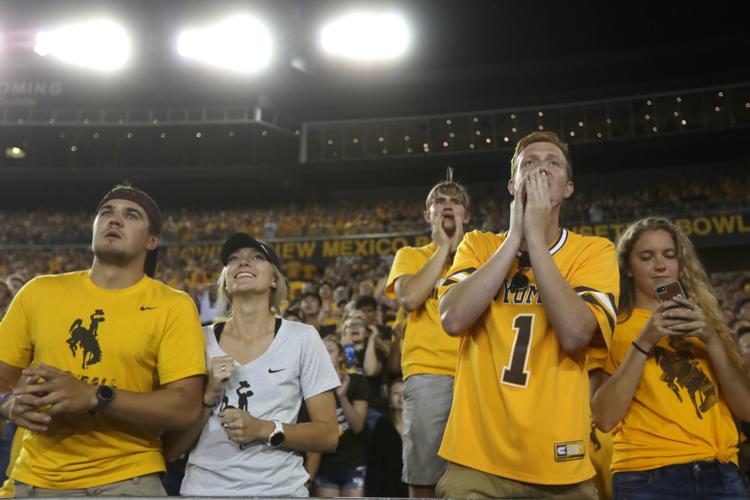 UW vs. Missouri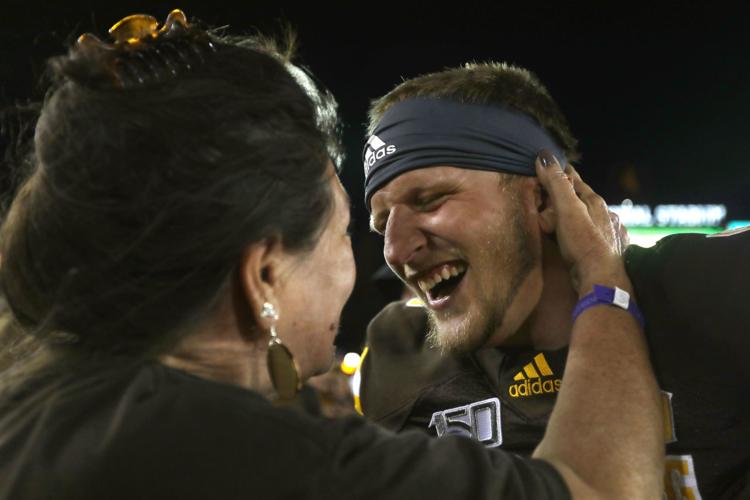 UW vs. Missouri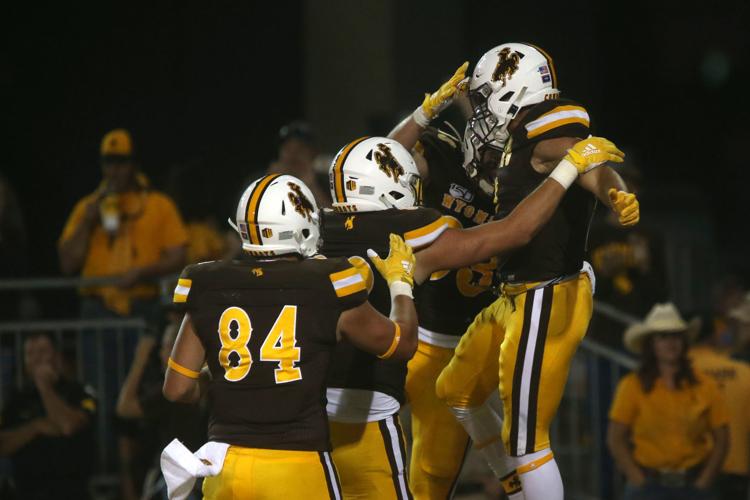 UW vs. Missouri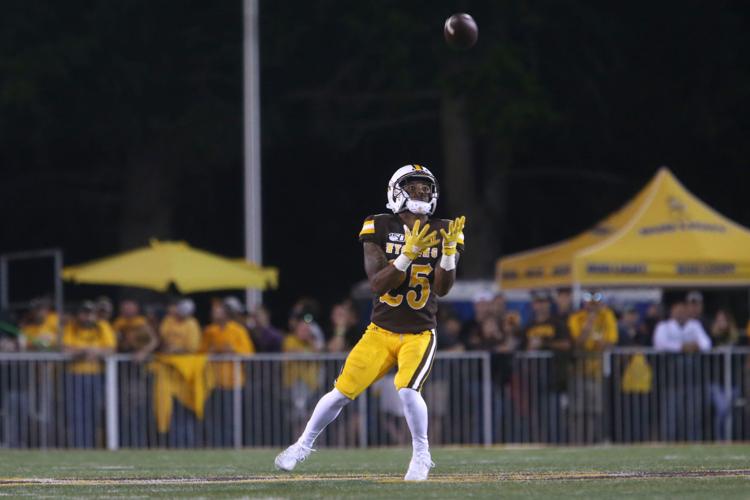 UW vs. Missouri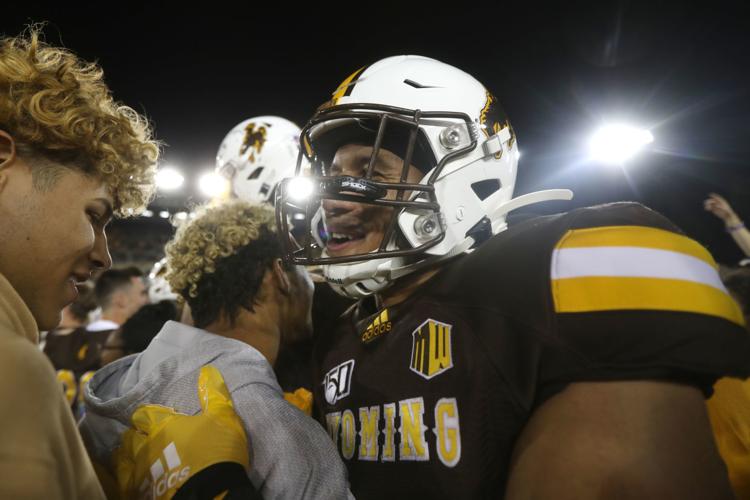 UW vs. Missouri