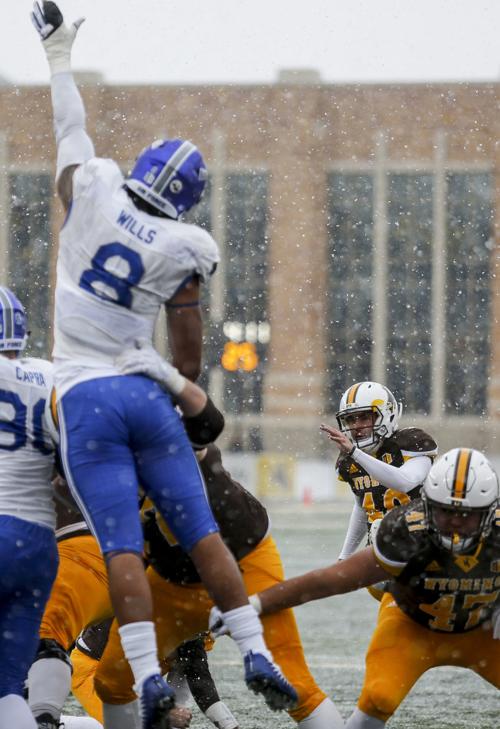 LARAMIE -- Cooper Rothe made the final cut for the most prestigious award at his position.
Wyoming's junior placekicker has been named one of three finalists for the Lou Groza Award. Syracuse's Andre Szmyt and LSU's Cole Tracy are also vying for the award, which annually goes to the nation's top collegiate placekicker.
The winner will be announced during The Home Depot College Football Awards Show on ESPN on Dec. 6.
Named a semifinalist for the award on Nov. 1, Rothe is second in the Football Bowl Subdivision in field-goal percentage with a 93.8-percent success rate (15 of 16). Rothe made his first 15 field goals this season and 18 straight dating back to last season -- the longest streak in the nation at the time -- before missing his second attempt against San Jose State on Nov. 3.
Rothe connected on a career-long 51-yarder against Missouri on Sept. 8.
Follow UW athletics beat writer Davis Potter on Twitter at @DavisEPotter
Be the first to know
Get local news delivered to your inbox!