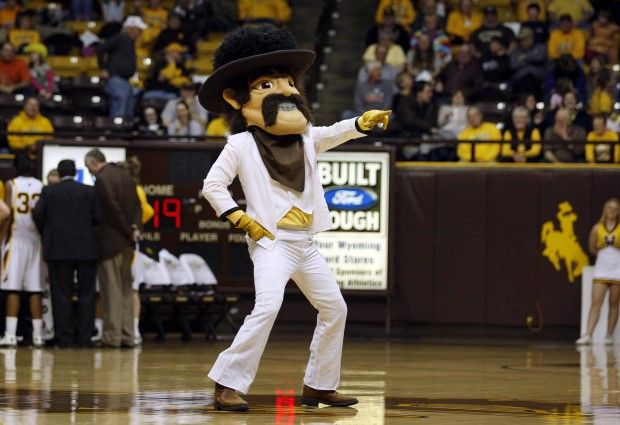 Mead hopes to make it a part of his next budget, which is due by Dec. 1.
"What we've got started here at UW with regard to athletics, with regard to engineering, the science initiative, I don't what that momentum to stop," Mead told the Star-Tribune. "Those types of things, we won't know until I'm through (with budget) hearings, the amount of money we're going to have, but if at all possible, we certainly want to support that. I'm a big believer in that."
However, lawmakers may have to decide if continuing contributions to UW athletics, along with other budget requests, are worthy of dipping into the state's reserve funds.
"It looks like we have sufficient funds to cover our standard budget, but hardly any money for exceptional requests," Mead said. "But we're going to have to have exceptional requests, so we're going to be looking at the rainy day fund, and we're going to be looking at the 1 percent diversion."
The state is currently matching 100 percent of funds raised by the University of Wyoming's athletics booster club from July 1, 2015, to June 30, 2016, up to $5 million. 
Under Mead's and legislative leadership, the state has provided a great deal of financial support to UW athletics, including $20 million toward the renovation of the Arena-Auditorium, the university's basketball facility. 
The state also plans to provide a $20 million match toward UW's new High Altitude Performance Center. 
Yet even with the state's recent string of eight-figure financial support, UW Athletic Director Tom Burman said the Cowboy Joe Club match must continue for UW to be competitive in the Mountain West Conference going forward.
Especially with new expenses like a nutrition program that runs the athletic department $650,000 to $700,000 per year. 
"You can't predict what the legislative session's going to be like, but it is critical to our success, and it's also critical to the success of this building because we need those operational dollars to run this new High Altitude Performance Center like we should," Burman said. "I sure hope (that the match continues)."
The university included the measure in its state budget request for the 2017-18 biennium, and Burman said it's been backed by more than just the athletic department.
"The trustees support it," he said. "I've spoke with numerous legislators; they support it. I feel good about it, but it's a tough time right now."
Last month, Randy Welniak, who — as UW's senior associate athletic director for development and revenue enhancement — oversees the Cowboy Joe Club's fundraising efforts, summarized the situation.
When asked if he thought the match would continue, he said: "That's a $1 million question," pausing for a moment before adding, "That's a $5 million question. We sure hope so. We really hope that is something that will be a priority."
Follow Wyoming athletics beat writer Ryan Holmgren on Twitter @ryanholmgren.
Be the first to know
Get local news delivered to your inbox!