Cowboys have kept most of last season's roster intact to this point, but some transfers have freed up a couple of scholarships for the 2021-22 season.
Mountain West's unanimous rookie of the year will return home to continue his career after entering the NCAA transfer portal earlier in the week.
Change for athletes in all sports is one step closer to official following the NCAA Division I Council's adoption of the legislation this week.
Join us each week for the Pokescast, a podcast about University of Wyoming athletics brought to you by the Star-Tribune.
Newcomer was the Cowboys' leading scorer and the Mountain West's unanimous rookie of the year this past season.
Cowboys' former guard announces plans to transfer to the same school where Allen Edwards is now an assistant.
Sophomore guard played in 50 games with 24 starts over the last two seasons.
Cowboys' young roster, which delivered UW's first winning season in three years, is in line to return intact next season.
Cowboys push Aztecs to the brink with altered game plan before their season ultimately ends in the Mountain West tournament quarterfinals.
Graham Ike's career-high 32 points help the Cowboys set a tournament record for the most regulation points.
The Cowboys' point guard has gone from a lightly recruited hoops prospect to the Mountain West's unanimous freshman of the year.
Cowboys have shown some improvement in their trouble areas heading into their first-round matchup with San Jose State.
Cowboys' leading scorer received all but one possible vote for the postseason honor;  Hunter Maldonado an honorable mention.
Guard Kenny Foster and forward Eoin Nelson are back in the mix after it was feared last week that injuries might end their seasons early.
2021 Mountain West Men's Basketball Championship
Graham Ike's 17 points pace four double-figure scorers in Cowboys' regular-season finale.
Cowboys' sophomore guard had missed six straight games with a knee injury.
Cowboys keep pace early before going cold in the second half.
Cowboys' first game in 13 days comes against one of the Mountain West's NCAA Tournament hopefuls.
Injured players have missed some if not all of the conference season.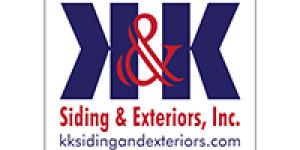 K & K Siding and Exterior Inc.
Coronavirus issues within opponents' programs have nixed home games for the Cowboys and Cowgirls.
Cowboys will play Aggies on the road before hosting Runnin' Rebels.
Cowboys' youngsters come through down the stretch to help UW avoid ending up on the wrong side of the Mountain West's biggest comeback this season.
Things got dicey for the Cowboys after leading by as many as 27 points, but UW pulls away late for its second sweep of the Mountain West season.
Veteran big delivers in various ways in Cowboys' overtime win after dealing with shooting slump.
Cowboys' first-year coach tossed late in the first half, but UW uses six double-figure scorers to respond with first win since Jan. 24.