Additions, subtractions following a coaching change have the Cowboys with more spots to fill on its 2020-21 roster.
Sophomore forward is fourth Cowboy to enter transfer portal.
Cowboys' sophomore big fits into Jeff Linder's system as a stretch forward.
Sophomore shot nearly 45 percent from deep for Indian Hills CC this season.
Former guard was a member of Cowboys' most recent NCAA Tournament team.
The two join TJ Taylor in the transfer portal.
Former Northern Colorado signee decides to join the Cowboys' new coach.
Former Gillette standout spent the past two years as head coach at Missouri Western State.
DeWeese joins Shaun Vandiver on Linder's staff.
New coach seeks a return to Cowboys' glory days at Arena-Auditorium.
Cowboys struggled from distance the past couple of seasons.
Jeff Linder replaces Allen Edwards, who was fired after four years leading the Cowboys.
Sophomore started 19 games for the Cowboys.
Wyoming's next coach, whoever it might be, will hopefully have some young talent to work with.
Edwards' four-year tenure ends with consecutive single-digit win seasons.
Join us each week for the Pokescast, a podcast about University of Wyoming athletics brought to you by the Star-Tribune.
Players take to social media to voice support for Cowboys' fourth-year coach.
Cowboys go cold down the stretch in loss to second-seeded Aggies.
Cowboys defeat Wolf Pack to become first double-digit seed to play in semifinals.
Cowboys defeat rival Rams for first time this season.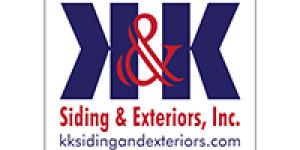 K & K Siding and Exterior Inc.
Cowboys and Rams face off for the third time this season.
Sophomore is the only Cowboy to earn All-MW honors.
2020 Mountain West Men's Basketball Championship
TJ Taylor scored 19 points while Jake Hendricks added 13, but it wasn't enough to keep Wyoming from another loss Saturday as the Cowboys fell …
Cowboys head to Fresno State for final regular-season game Saturday.
Senior scores season-high 27 points in loss to Nevada.
Senior guards will play their final home game Tuesday against Nevada.