Complacency and a lack of physicality contribute to the Cowboys' young roster losing out on a winnable game.
Cowboys let a 21-point lead slip away in their first loss of the season.
Marcus Williams' 20-point debut headlines contributions from Cowboys' freshmen, junior college additions.
Cowboys' blend of holdovers and newcomers score the program's most points since February 2018.
Cowboys get long-awaited fresh start beginning Saturday against Mississippi Valley State.
Six league coaches, including his former boss, are high on Linder's ability to resurrect the Cowboys' program.
LARAMIE -- Wyoming's men's basketball opener against Mississippi Valley State on Saturday will tip at 2 p.m. at the Arena-Auditorium.
Thompson's ability to stretch defenses will be an asset in Jeff Linder's system, but the Pine Bluffs native is working to round out his game.
Home football attendance will be limited to 5,000 fans for the rest of the season.
Teams are slated to play five home series and five road series as part of league's revised 20-game schedule.
Wyoming's 2020-21 Schedule
Stewart, the head coach at UT Martin, was an assistant at the University of Wyoming from 2007-11 under Heath Schroyer.
Coaches have gone months without being able to make face-to-face pitches to prospects, but there have been some positives to the NCAA's restrictions.
Only two Mountain West teams picked to finish lower than the Cowboys heading into 2020-21 season.
"Your guess is as good as mine as to how it's all going to play out," Wyoming's first-year coach said.
Commits Ben Bowen and Nate Barnhart turn into Cowboys' only signees in 2021 recruiting class.
San Diego State picked to repeat as the conference champion.
Cowboys are slated to open the Jeff Linder era Nov. 28 against Mississippi Valley State; attendance at home games limited to 25-percent capacity
Teams will play weekly two-game series against each other in order to reduce travel, limit exposure amid pandemic.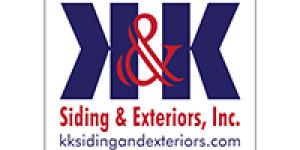 K & K Siding and Exterior Inc.
Join us each week for the Pokescast, a podcast about University of Wyoming athletics brought to you by the Star-Tribune.
All of the Cowboys' men's basketball players are currently in quarantine out of an abundance of caution.
The Cowboys' once-prized recruit is working to get back to his old form in Jeff Linder's shooter-friendly offense.
Cowboys, who held their first official practice Thursday, are tentatively scheduled to start the season in a multi-team event in late November.
The University of Wyoming men's basketball team will hold their first official practice under first-year coach Jeff Linder on Thursday.
Conference schedule also features Jan. 5 matchup with rival Colorado State in the Cowboys' first league home game of the Jeff Linder era.
Cowboys' Dec. 5 game was part of Mountain West-Atlantic 10 Challenge.