The Mountain West and Atlantic 10 announced Thursday the lineup for the inaugural Mountain West-Atlantic 10 Challenge Series beginning in the …
Wyoming's men's basketball team was picked to finish 10th in the Mountain West in the league's preseason media poll. The predicted order of fi…
LARAMIE — Allen Edwards hardly notices anymore.
Join us each week for the Pokescast, a podcast about University of Wyoming athletics brought to you by the Star-Tribune.
LARAMIE — If Allen Edwards is feeling pressure ahead of this season, he's keeping it to himself.
The Mountain West on Wednesday announced its men's basketball television schedule, which features 12 University of Wyoming games.
LARAMIE -- Preseason practice hasn't started for Wyoming's men's basketball team. Yet the Cowboys are already down a player.
LARAMIE — A matchup against the high-major program across the border will highlight the non-conference schedule for Wyoming men's basketball n…
A couple of familiar faces will be back on the Wyoming men's basketball bench this season.
LARAMIE — After taking Justin James with their first pick in last month's NBA Draft, the Sacramento Kings have officially inked the former Wyo…
Justin James' push for an NBA roster spot began with his professional debut late Monday night.
One of Wyoming men's basketball's top contributors is all the way back.
Justin James put together one of the most prolific careers Wyoming basketball has ever seen.
The Sacramento Kings selected former Wyoming men's basketball standout Justin James 40th overall in Thursday night's NBA draft.
Both University of Wyoming basketball teams released their conference schedules for the upcoming 2019-20 season on Thursday, with both program…
Matt Wise isn't short on sentiment when it comes to Laramie.
LARAMIE — A familiar face is returning to Wyoming's men's basketball program as an assistant.
Wyoming men's basketball coach Allen Edwards is in the market for another assistant coach.
LARAMIE — Wyoming's men's basketball program officially put the finishing touches on its 2019 recruiting class Thursday.
Curious about the next class of Cowboys? We've got you covered. As Wyoming's 2019 recruiting class takes shape, the Casper Star-Tribune and Po…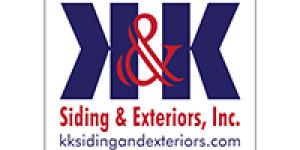 K & K Siding and Exterior Inc.
Wyoming got a commitment from Javier Turner, a 6-foot-9, 225-pound forward from Omaha, Nebraska, on April 24.
Wyoming got a commitment from Tyler Morman, a 6-foot-9, 230-pound forward from Mableton, Georgia, on April 23.
LARAMIE — The first day of college basketball's spring signing period was a relatively quiet one for Wyoming, but there's still work for the C…
LARAMIE — A former University of Wyoming basketball player Tuesday was acquitted of all charges stemming from an alleged altercation at a down…
For the third time in four years, the Wyoming men's basketball team will be represented at the Portsmouth Invitational Tournament in Portsmout…
LARAMIE — Logan Wilson isn't a senior yet. At least not technically.
LARAMIE — Coming off one of the worst seasons in program history, there's plenty of room for improvement for Wyoming's men's basketball team.