Ben Bowen averaged 16.5 points per game for Mountain View High School this past season.
The first wave of athletes were tested last week upon returning to campus to begin voluntary workouts.
"My thoughts and prayers go out to all who are marginalized in the society," athletic director Tom Burman tweeted Sunday night.
Roughly 80 athletes are expected back on campus Sunday as part of first phase.
School presidents will reportedly vote on athletic directors' recommendation in June.
NCAA votes to lift moratorium on voluntary on-campus workouts.
Cowboys' assistant turned down promotion at Northern Colorado to remain on Linder's coaching staff.
Wicks' coaching style, vibrant personality originated from his upbringing in Gillette.
The 6-foot-8, 190-pounder fills one of the Cowboys' final two scholarships in current recruiting cycle.
Additions, subtractions following a coaching change have the Cowboys with more spots to fill on their 2020-21 roster.
Join us each week for the Pokescast, a podcast about University of Wyoming athletics brought to you by the Star-Tribune.
Ticket revenue, academic performance, scheduling among ways UW's new basketball coach can make additional income.
John Grigsby played senior season at Park Center High School in Minnesota.
Cowboys' run to 2015 Mountain West basketball title and 2016 football season upsets over ranked Broncos, Aztecs will be featured.
Cowboys still have two scholarships available in current recruiting cycle.
Cowboys sign six players on first day of spring signing period.
Forward played in just four games for the Cowboys this past season.
Documentary will premiere online Thursday.
Stretch forward averaged 12.8 points at Indian River State College last season.
Eoin Nelson is Cowboys' third verbal commit in two days.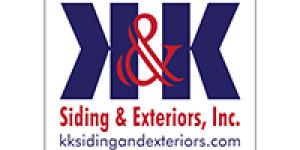 K & K Siding and Exterior Inc.
Former Northern Colorado signee is following Jeff Linder to UW.
Cowboys get second commitment of the day from Drew LaMont.
Marcus Williams becomes Cowboys' third member of 2020 recruiting class.
Sophomore forward is fourth Cowboy to enter transfer portal.
Cowboys' sophomore big fits into Jeff Linder's system as a stretch forward.
Sophomore shot nearly 45 percent from deep for Indian Hills CC this season.
Former guard was a member of Cowboys' most recent NCAA Tournament team.