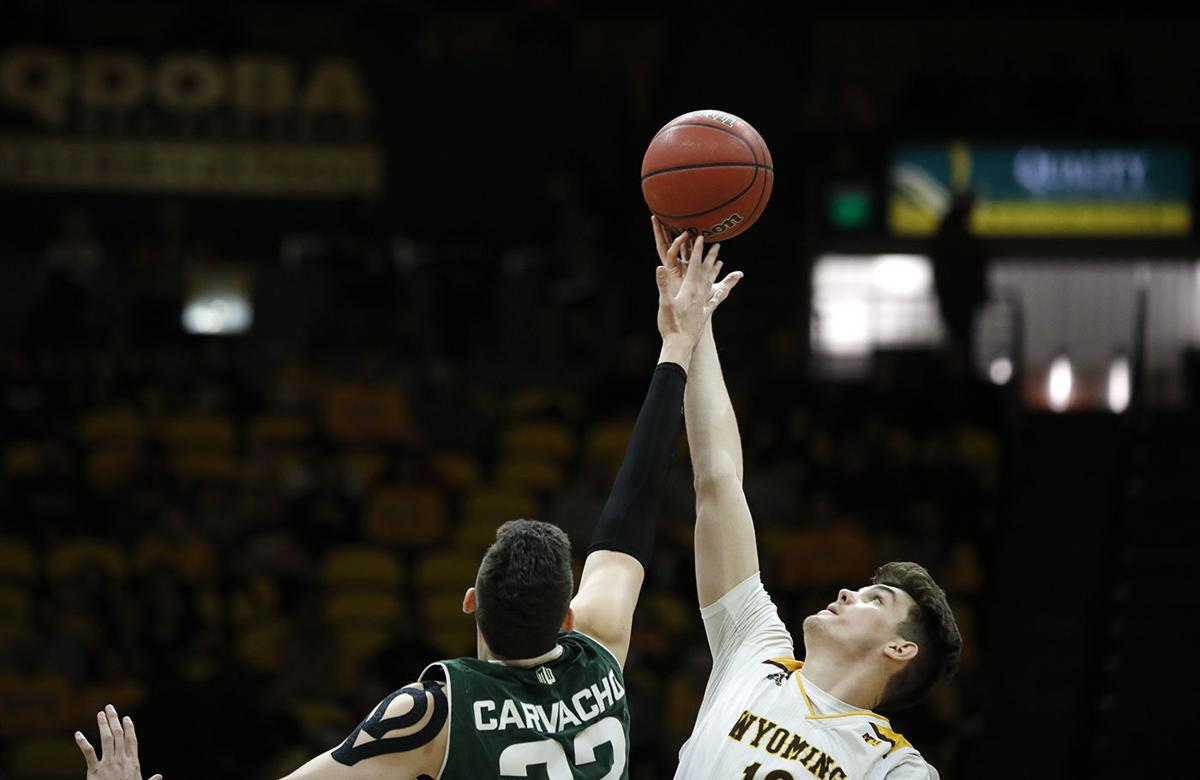 LARAMIE — A month after the Mountain West released the conference schedule for its men's and women's basketball teams, the league is making a change in response to the coronavirus pandemic.
The conference has decided to go from 18 to 20 league games for the upcoming season, a move that will cut down on the number of times teams have to travel. The modified scheduling format will create five home series and five road series for teams, who will play each other in a two-game series each week at one location with a one-day break in between.
The conference schedule will be played out over 11 weeks starting in late December and ending the last week of February. The change will not only reduce the regular travel schedule by four weeks but also add flexibility for games to potentially be rescheduled if needed, a luxury the Mountain West's football teams don't have as part of their eight-game schedule that began Oct. 24.
Both of Wyoming's basketball teams were initially scheduled to open conference play on the road, the Cowboys at Fresno State on Dec. 29 and the Cowgirls on New Year's Eve at San Jose State. The Mountain West will be releasing new league slates in the near future.
"I just know in terms of scheduling, it's really hard to get teams, especially quality teams, to travel to Laramie," Linder said. "For us, to be able to get another home game against a quality opponent in the league, that just helps our cause."
The increase in the number of conference games will reduce the number of non-conference games teams can play. But between the NCAA reducing the maximum number of regular-season games and the scheduling challenges teams are having amid the pandemic, non-conference games were always going to be limited.
Men's teams initially were allowed to play up to 25 regular-season games in addition to one multi-team event (MTE), though the NCAA recently approved a blanket waiver allowing teams to play in up to two MTEs this season as long as they don't exceed a maximum of 27 games. On the women's side, teams are allowed to play as many as 25 regular-season games depending on whether they participate in an MTE. UW's women's team, which was originally slated to open against Montana on Nov. 12, has not yet released a non-conference schedule.
The Cowboys haven't finalized their non-conference slate either, so it's also unclear whether their games against Colorado Christian and Southeastern Louisiana, which was originally scheduled for Nov. 13, have been rescheduled for later this season, moved to another season or canceled. UW's game at Arizona, which was also supposed to be played this November, has been rescheduled for the 2021-22 season.
Follow UW athletics beat writer Davis Potter on Twitter at @DavisEPotter.