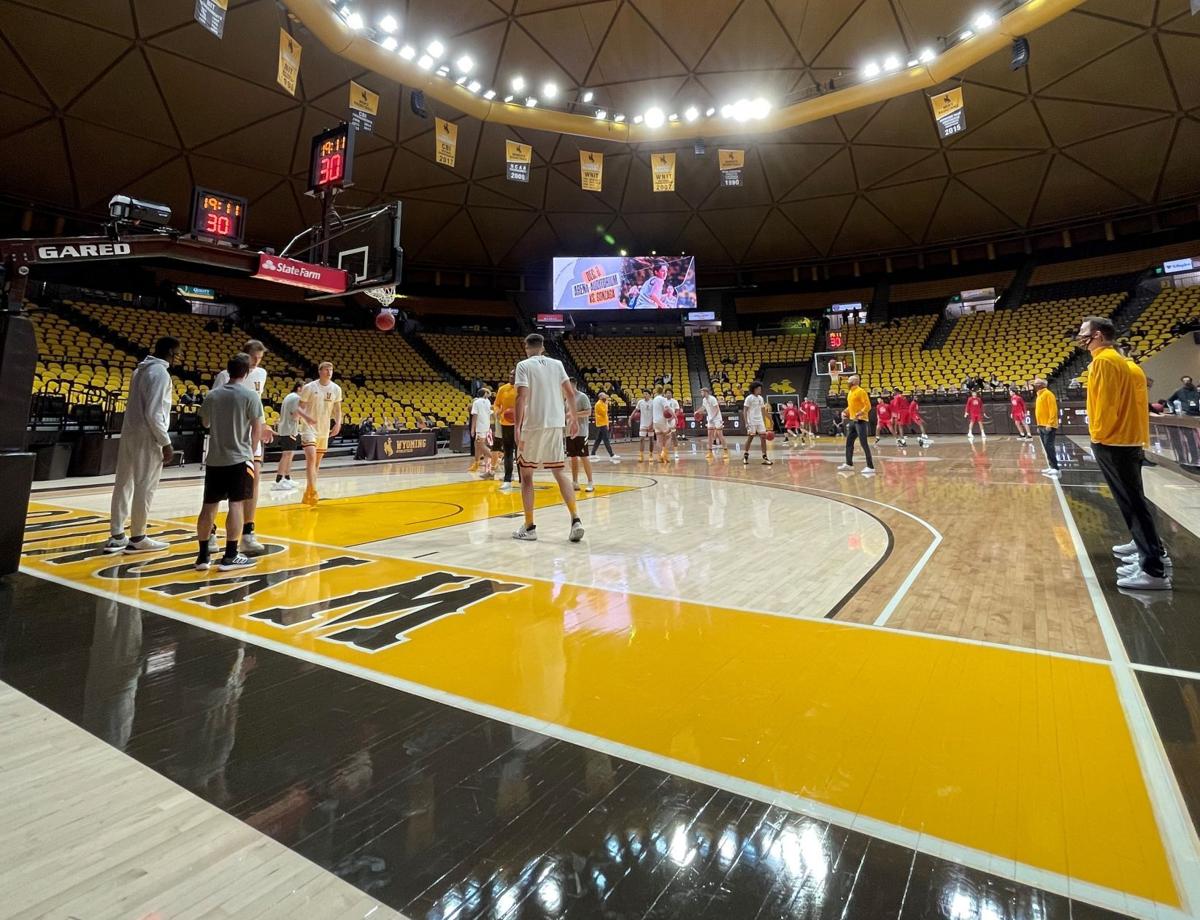 LARAMIE -- Noah Reynolds' addition to Wyoming's basketball roster is official.
A week after giving his verbal commitment to the Cowboys, UW on Thursday announced the signing of Reynolds, a high school point guard out of Peoria, Illinois. Reynolds is the third prep signee in the Cowboys' 2021 recruiting class, joining Mountain Vista (Colorado) combo guard Ben Bowen and De Soto (Kansas) 7-footer Nate Barnhart.
The Cowboys also added Utah transfer Brendan Wenzel to the roster back in January. With Reynolds' signing, UW has 12 scholarship players, leaving the Cowboys with the option of signing one more player before reaching the 13-scholarship limit for the 2021-22 season.
The additions have helped fill the voids left by three players who have transferred out of the program since last season. Those include Marcus Williams, who was the Mountain West's unanimous rookie of the year before leaving for Texas A&M.
The Cowboys may have found their replacement for Williams in Reynolds, a 6-foot-3, 195-pound all-state selection at Peoria Notre Dame. Reynolds averaged 15.3 points, 6.3 assists and 5.6 rebounds as a senior after putting up 16.8 points and 4.5 rebounds per game as a junior.
He helped lead Notre Dame to a 44-2 record his last two years in high school, including a 30-1 mark as a junior.
"Noah represents everything that our Cowboy culture is about, and we are thrilled to have him join our program," UW coach Jeff Linder said in a statement. "He is a winner with a 68-9 record in his high school career spending four seasons as a starter on varsity. Noah is an everyday player that is constantly working on his game."
Reynolds will join a backcourt at UW that already includes Wenzel, Hunter Maldonado, Kenny Foster, Xavier DuSell and Drake Jeffries, but the roster is short on pure ball handlers. Reynolds could provide that and then some for the Cowboys.
"He is an excellent competitor with a great feel for the game and excellent vision on the floor," Linder said. "His grit and toughness will be an immediate separator at the collegiate level."
Follow UW athletics beat writer Davis Potter on Twitter at @DavisEPotter.