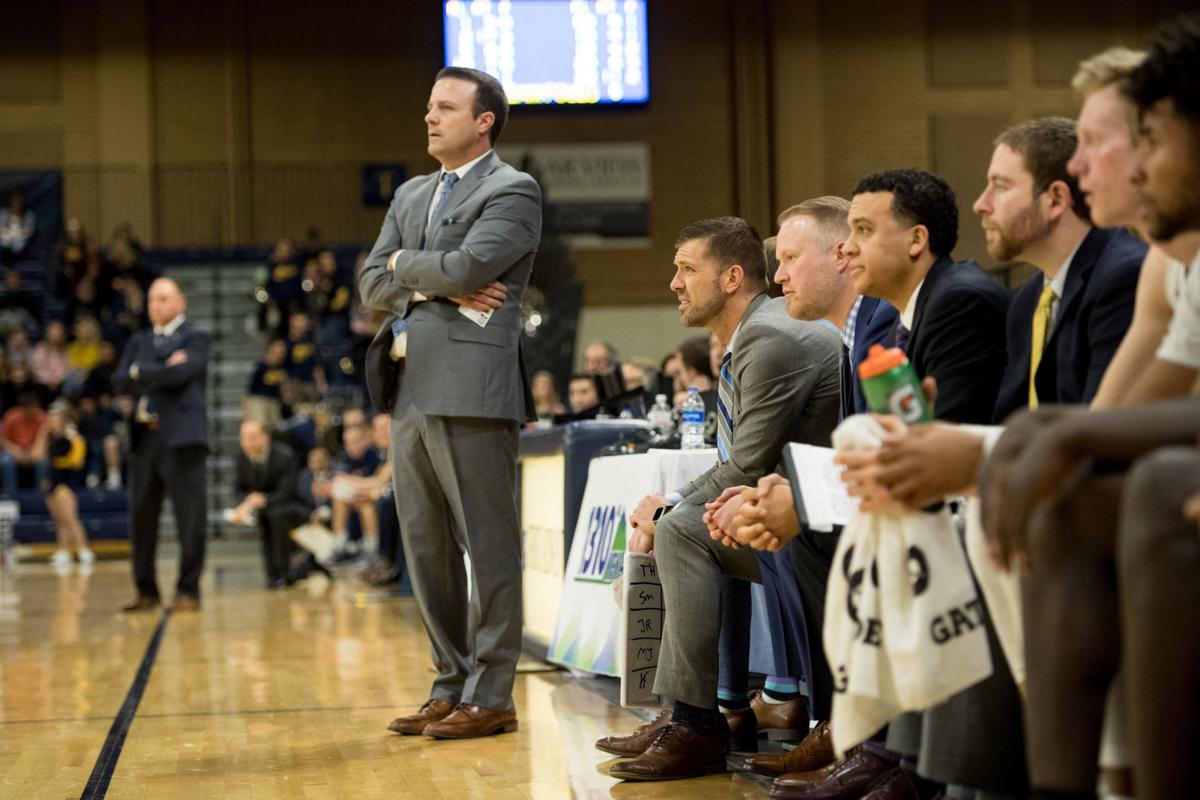 LARAMIE — Jeff Linder's first outside hire at Wyoming is a familiar one.
Ken DeWeese on Tuesday was added to Linder's first coaching staff at UW. DeWeese spent the previous four seasons on Linder's staff at Northern Colorado.
"I'm very excited to be at the University of Wyoming," DeWeese said in a statement. "Being at a program like Wyoming in such a great league as the Mountain West is something you can't beat. Coach Linder and I have gotten to know each other very well over the last four years, and we are both excited to help take the Cowboys to the next level."
With DeWeese on staff, Linder led the Bears to an 80-50 overall record during his tenure before being hired to replace Allen Edwards last week. UNC won at least 20 games in each of the last three seasons, including a program-record 26 wins during the 2017-18 season.
During his time at UNC, DeWeese, who has a strong background in recruiting, also helped coach a Big Sky Player of the Year (Jordan Davis), Defensive Player of the Year (Jonah Radabaugh), Freshman of the Year (Bodie Hume) and Sixth Man of the Year (Kai Edwards).
"I'm excited to have Coach DeWeese on board with me here at Wyoming," Linder said in a statement. "He has been with me since day one at UNC and was a huge part of what we did there. He will do the same here with the Cowboys. It will be great to continue this journey with him and his family."
Prior to his time at UNC, DeWeese spent five seasons on Tim Floyd's staff at UTEP, helping guide the Miners to more than 120 wins and two National Invitation Tournament appearances. He started at UTEP as the director of basketball operations before being promoted to the bench. DeWeese also had stints as an assistant at Utah Valley State and Division III Mary Hardin-Baylor, where he coached under his father, Ken DeWeese Sr., who was also an assistant at UTEP under Don Haskins in the late 1970s.
"One of the cool things about growing up was my father being an assistant coach at UTEP in the old Western Athletic Conference and hearing all the stories about how much Don Haskins enjoyed coming to Laramie," DeWeese said. "So before even taking this position, I always thought of Wyoming as a great college athletics community."
UNC moved quickly to promote Smiley to head coach, and Smiley is retaining Harris on his staff.
Follow UW athletics beat writer Davis Potter on Twitter at @DavisEPotter.
Be the first to know
Get local news delivered to your inbox!