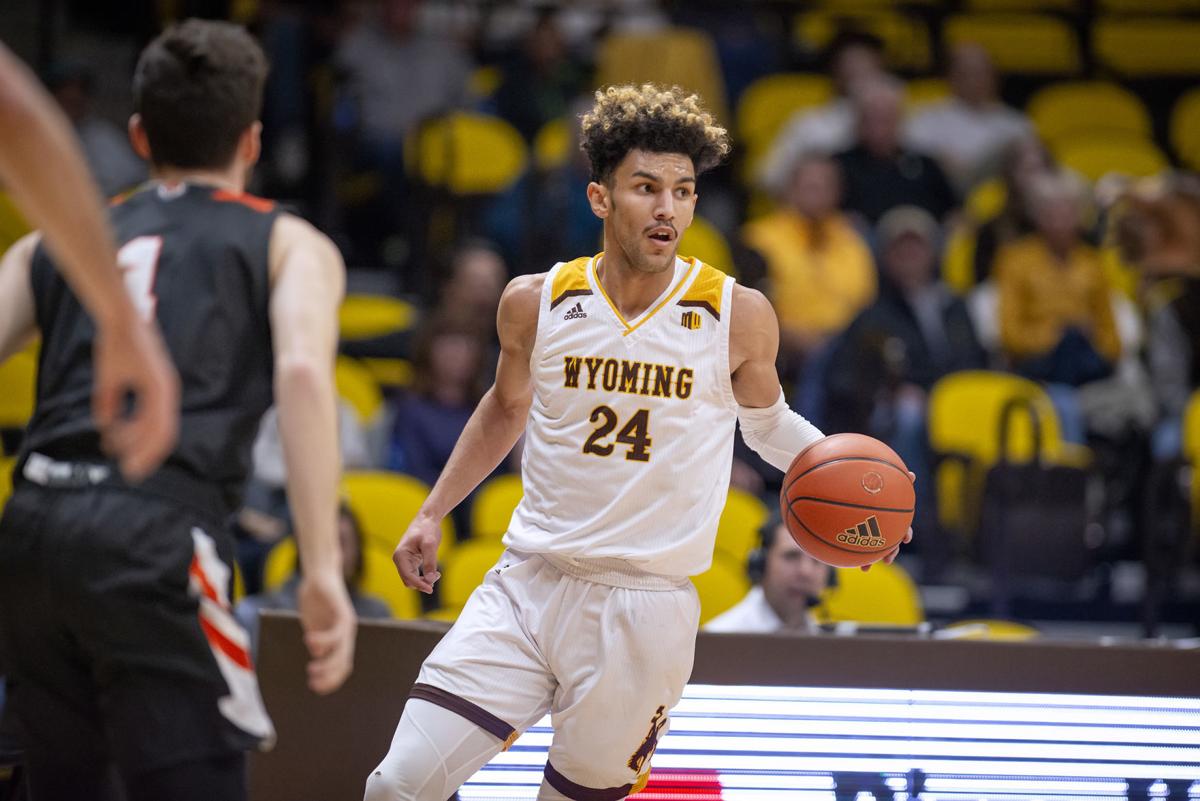 Tuesday looked a lot like Sunday for Wyoming's men's basketball team.
The Cowboys' offense again disappeared for long stretches in a 64-47 loss to TCU at T-Mobile Arena in Las Vegas to close out the MGM Resorts Main Event. In its final game before the Mountain West portion of its schedule starts next week, Wyoming set a season-low for points in a half en route to its fourth loss in as many games against high-major opponents this season.
Jake Hendricks led Wyoming with 14 points while Hunter Maldonado reached double figures for the eighth time in as many games with 13 points, but the Cowboys dug themselves too big of a hole to make it a game. After scoring 15 points in the first half of Sunday's loss to No. 23 Colorado, Wyoming mustered just 14 in the first 20 minutes against TCU, shooting 18 percent (5 of 28) on its way to a 16-point halftime deficit.
You have free articles remaining.
TCU, which got a game-high 22 points and 11 rebounds from Desmond Bane and 11 points from PJ Fuller, stretched the lead to as many as 24. The Horned Frogs shot 42 percent from the field, forced 14 turnovers and outrebounded Wyoming 38-28. The Cowboys finished minus-26 on the glass in their two games in Vegas.
Wyoming shot 55 percent from the field in the second half but just 33 percent for the game. Hendricks was 4 of 7 from 3-point range but accounted for all but two of the baskets from deep for the Cowboys, who shot 33 percent from beyond the arc.
Wyoming has scored less than 55 points and shot 38 percent or less from the field in half its games this season.
The Cowboys will try to snap their two-game losing streak when Air Force visits the Arena-Auditorium for both teams' MW opener Dec. 4.
Follow UW athletics beat writer Davis Potter on Twitter at @DavisEPotter.