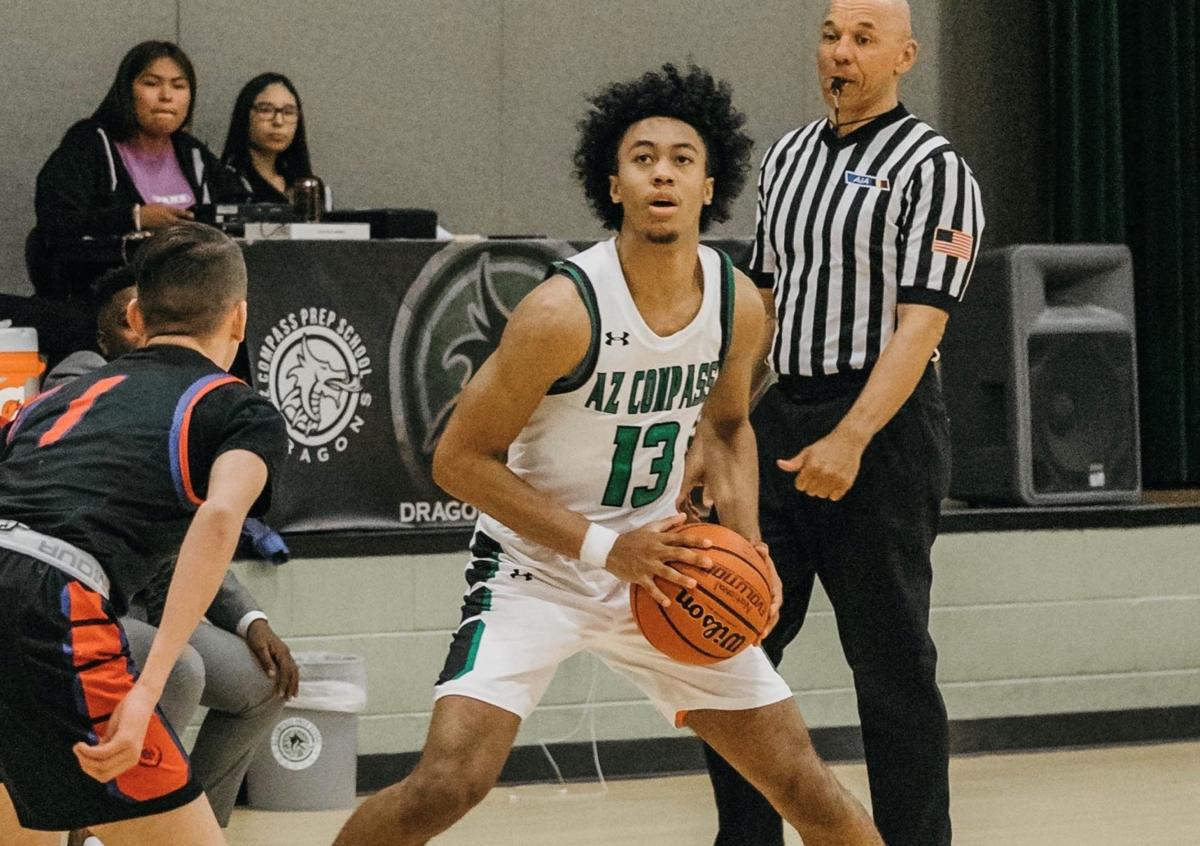 LARAMIE — On paper, Jeff Linder's first recruiting class as Wyoming's men's basketball coach is the best in the Mountain West.
In less than a month on the job, Linder, who led Northern Colorado to three straight 20-win seasons before being hired at UW on March 17, pieced together a six-man recruiting class that's among the top 60 nationally, according to Rivals' team rankings. A quartet of three-star prospects — guards Drake Jeffries, Xavier Dusell and Marcus Williams along with 6-foot-10 big Graham Ike — combined with junior college forwards Drew LaMont and Eoin Nelson make for a group that Rivals has ranked as No. 1 in the league.
And there's a chance the Cowboys aren't done adding to it.
Counting Wednesday's signees and five current players that have decided to return to the program next season, UW has accounted for 11 scholarships, leaving the Cowboys two shy of the NCAA-mandated 13-scholarship limit. Five UW players have entered the NCAA transfer portal since the end of last season, though sophomore wing TJ Taylor and freshman big Javier Turner were the only ones among the group that had not made their intentions known as to whether they would actually transfer or return to UW (players in the portal have the option of returning to their current school if it's mutually agreed upon).
"They're in the transfer portal, and they're looking for some homes elsewhere," Linder said of Taylor and Turner. "They will not be returning to the University of Wyoming."
So the Cowboys' last two scholarships remain open, though Linder said that doesn't necessarily mean he'll use them to add to the 2020 class. Teams aren't required to carry 13 scholarship players on their roster each season. They just can't exceed that number.
But Linder didn't exactly rule out the possibility either.
"We're going to make sure we're strategic and make sure we find the right pieces to the puzzle. I'm not sure what those pieces are," Linder said. "We'll just keep trying to find the best players possible and probably in some way try to fit maybe a guy or two. If not, then what we have is a good thing.
"I do think with our returners and the new guys, I feel really confident with those guys to make up the bulk of the 200 minutes that there is in a basketball game. Sometimes we tend to forget — we think 40 minutes — but there's 200 minutes among five players. I do think when we start chopping minutes up, that 200 goes away in a hurry."
NCAA bylaws forbid coaches from discussing specific prospects that are still unsigned, but
. The Cowboys could be in the market for another frontcourt player with center signee Graham Ike (ACL surgery) looking at a redshirt next season.
The Cowboys are just as content holding on to those extra scholarships for the 2021 recruiting cycle unless a player surfaces that fits exactly what Linder is looking for next season.
"I do think with the guys we have returning and with the minutes and the experience they have added to the guys we brought in, unless we can find somebody that can really come in and make an impact, I like where we are as of right now," he said.
Follow UW athletics beat writer Davis Potter on Twitter at @DavisEPotter.
Be the first to know
Get local news delivered to your inbox!