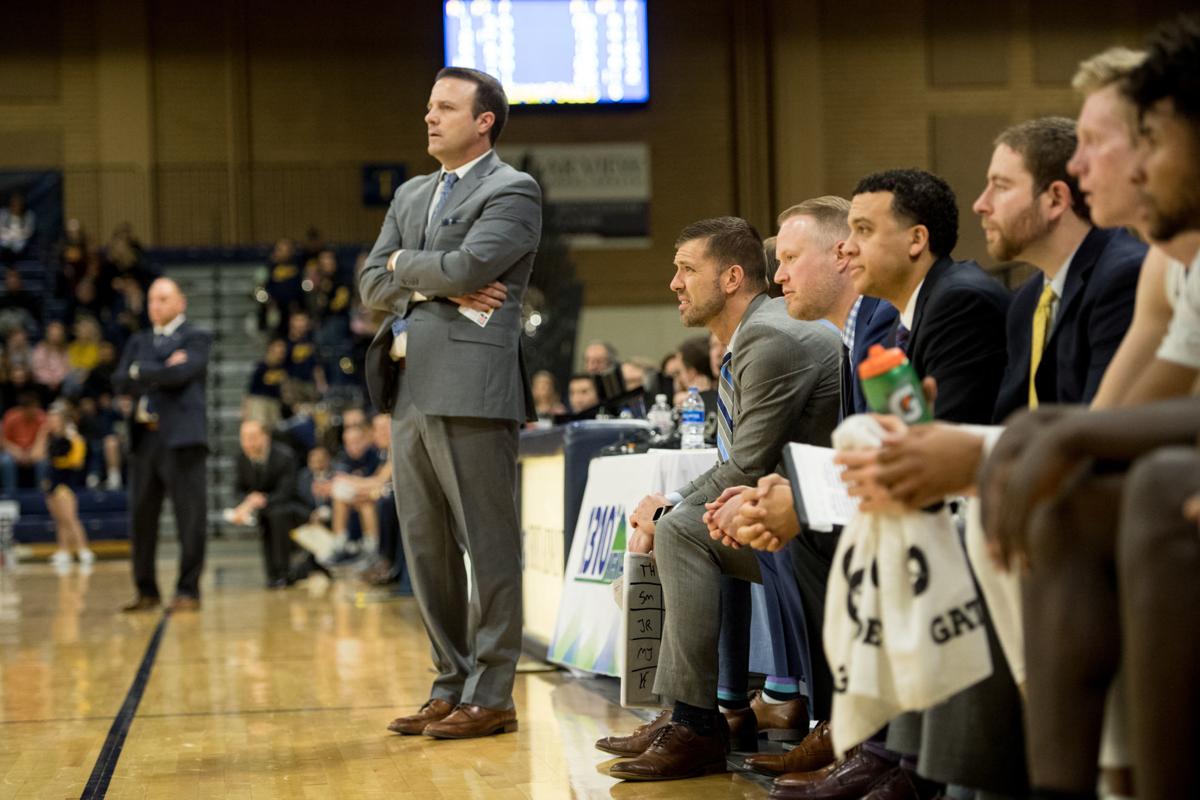 LARAMIE — Turns out Jeff Linder wasn't done adding to his first recruiting class as Wyoming's men's basketball coach.
The Cowboys have signed Sunrise Christian Academy (Kansas) forward Jeremiah Oden. The 6-foot-8, 190-pounder initially announced his verbal commitment Saturday night on Twitter before the program later announced his signing.
Oden, who's ranked a three-star prospect by Rivals and 247Sports, is the seventh recruit to join the Cowboys' 2020 recruiting class. Linder signed six players — four high school prospects and two junior college recruits — on April 15, but with two scholarships still available for the current recruiting cycle, Linder said at the time UW might not be done adding to its 2020 signing class.
"We're really excited to welcome Jeremiah Oden to the University of Wyoming," Linder said in a statement. "Jeremiah brings a great deal of versatility, talent and length to the Cowboy program. As a player, he is a modern forward who has the ability to dribble, pass and shoot with exceptional feel and basketball IQ. The ability to defend multiple positions as well as effecting the game on the offensive side of the floor via exploiting mismatches and being a perimeter shooting threat makes Jeremiah a valuable asset from Day 1."
Oden is the fifth three-star recruit in a recruiting class that's already ranked No. 1 in the Mountain West by Rivals. He's the third forward to join the class.
One of the bigs in the class, Colorado product Graham Ike, will redshirt next season as he recovers from ACL surgery.
Oden averaged 10 points and five rebounds for Sunrise Christian last season while shooting 38 percent from 3-point range. A native of Chicago, Oden played his high school ball at St. Rita High, averaging 15 points and six boards as a senior.
Follow UW athletics beat writer Davis Potter on Twitter at @DavisEPotter.
Be the first to know
Get local news delivered to your inbox!