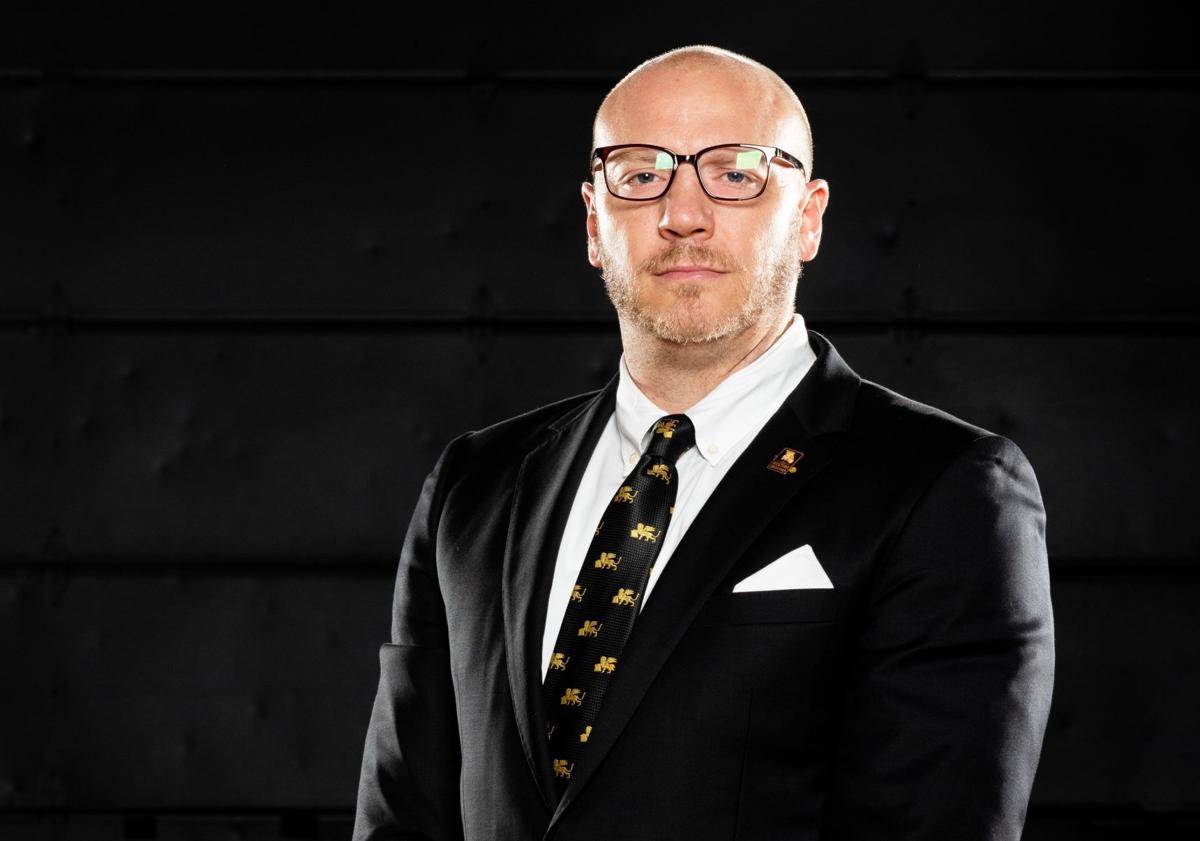 LARAMIE — To this day, Sundance Wicks isn't exactly sure why he has the unique first name that he does, though he has his suspicions.
Wicks' parents, Mark and Barb, have typical names. So do many of his aunts and uncles. Even his brother, Luke, and his sister, Kelsey, were given names that are fairly common.
"My dad had 11 brothers and sisters. All typical names — Tom, John, Mark, Al, Bob, Linda, Mary," Wicks said. "My mom is Barb. Then Trish, Paul, Keith, Kevin and Robert. Those are the names that reside through the Wicks family tree."
In other words, Wyoming's newest men's assistant basketball coach is easily the outlier, though it's not all that strange given where he grew up. Wicks was born in Rapid City, South Dakota, but after his mother got a teaching job at Campbell County High School months later, the family moved to Gillette — less than 65 miles down Interstate 90 from Sundance, Wyoming.
Wicks said the family lived about 15 miles outside of Gillette on what his father referred to as the Sundance Ranch. The name kept going all the way to Mark and Barb's first child.
"Had a Camaro with a sun painted on top of it called the Sundance mobile. There was the Sundance Pontiac. And then Sundance, Wyoming," Wicks said. "A lot of things that must have just really stuck in my parents' subconscious.
"I think they found out after a couple of years of raising me that, you know what, I think that experiment went wrong. We should probably name our other kids something really nice like Luke and Kelsey. So it went Sundance, Kelsey and Luke."
Wicks, a three-sport athlete at Campbell County High School before graduating in 1999, is returning to his home state to join Jeff Linder's staff after Linder was hired as UW's head men's basketball coach on March 17. Linder and Wicks were familiar with each other having both coached under Ricardo Patton at Colorado and Rex Walters at San Francisco, but it wasn't until Wicks' longtime friend and Linder's associate head coach at Northern Colorado, Steve Smiley, reached out to Wicks shortly after Linder accepted the job at UW that Wicks realized a return home could be a distinct possibility.
"He sent me a text at 11:45 on a Saturday night and said, 'Pick up the phone. Jeff is going to call you,'" Wicks said.
Linder's initial conversation with Wicks carried into the wee hours of the next morning before Linder eventually offered Wicks the third and final spot on his coaching staff, which already included Shaun Vandiver, a holdover from former UW coach Allen Edwards' staff, and former Northern Colorado assistant Ken DeWeese. Linder officially announced Wicks' hiring on March 24.
"To have the opportunity to bring someone who dreamed of being a Cowboy and embodies all the characteristics of what it means to be a Cowboy back to his home state like Coach Wicks is a special deal," Linder said then.
Nearly two months later, Wicks is making progress on making the physical move back home. He's selling the home in Missouri that he, his fiancee, Courtney; and his baby daughter, Grace, currently live in, and the family has found a house in Laramie that Wicks plans to close on Friday, he said.
***
Wicks and his family plan to be in Wyoming sometime before the end of the month, though everything is fluid amid the coronavirus outbreak. But he'll be bringing much more than a unique name to the Cowboys' bench.
First, there's the kind of experience that's uncommon for most assistants, who hold that title almost exclusively in pursuit of their permanent goal of being a head coach. But Wicks has already run his own program, having spent the last two seasons as the head coach at Missouri Western State, a Division II program that won six games the season prior to Wicks' arrival.
The Griffons combined to win 30 games under Wicks' direction, which included an 18-14 campaign this past season — the most wins for the program in a decade. Going from head coach to assistant may seem like a perplexing move, particularly given the momentum Wicks had built in Missouri Western's program, but for the man whose Wyoming roots run deep, it was one that was too rare to pass up.
"There could've been jobs open up in San Diego, California, the East Coast and Florida, and I would've said no to every single one of those jobs because it's not the right fit for me," Wicks said. "Ironically, I don't think you're going to run across a whole lot of people in the country that will sit there and say that Wyoming is a destination for them. That's the destination for me. That's a dream job. And it's a dream job simply because where I was born and raised, my family and all my roots are back in Wyoming. And it's also a dream to work for a guy like Jeff. People are going to be intrigued in Wyoming by this guy because he's a basketball savant."
He'll approach it with a vibrant personality, a description that easily doubles as an understatement.
"Sunny is your espresso morning coffee with an extra shot of espresso," DeWeese said. "Or four extra shots."
While many who know Wicks may refer to him by his name or a shortened version of it (Sunny), it's not uncommon for Wicks to be called by his nickname, Juiceman. It's derived from the mantra Wicks said he lives by: BYOJ, or bring your own juice.
***
Though Wicks said specific coaching duties have yet to be assigned by Linder, he'll likely work with the Cowboys' guards during practices. From a recruiting standpoint, he'll primarily be responsible for many of the areas he's familiar with, including Wyoming, the Dakotas, Kansas City and Arizona, where Wicks built the Arizona Power Basketball Academy and served as the director and instructor when he wasn't coaching from 2011-15.
And while it may not be officially listed anywhere in Wicks' job description, he's including designated hype man among his coaching duties. It's an approach that can be traced back to Wicks' playing days at Gillette, where he won two state titles in basketball and won championships in basketball, football and track and field as a senior.
His objective is to bring a level of energy and enthusiasm that he wants players half his age to match.
"When everybody is trying to come for you, you've always got to have that ability to distort your reality. You have to distort your competitive reality," Wicks said. "So for me, the way I distorted it every single day was bringing more energy than everybody else. There's no way you can out-energy me. There's no way. I won't let you.
"That's that chip that comes from being somebody who always tried to be knocked down and tried to have the title taken from him. You have to be able to wake up every single day with that type of edge, and if our players and our program start to feel that, that's when you come up with that competitive edge."
It's only fitting that he's bringing it back to the state where it all began.
"It was just this was a once-in-a-lifetime opportunity," Wicks said. "I've dreamed about being a Cowboy since I was born, so there's those jobs that come open during your life where you're just like, 'Man, I can't believe this is even a reality.'"
Follow UW athletics beat writer Davis Potter on Twitter at @DavisEPotter.
Be the first to know
Get local news delivered to your inbox!