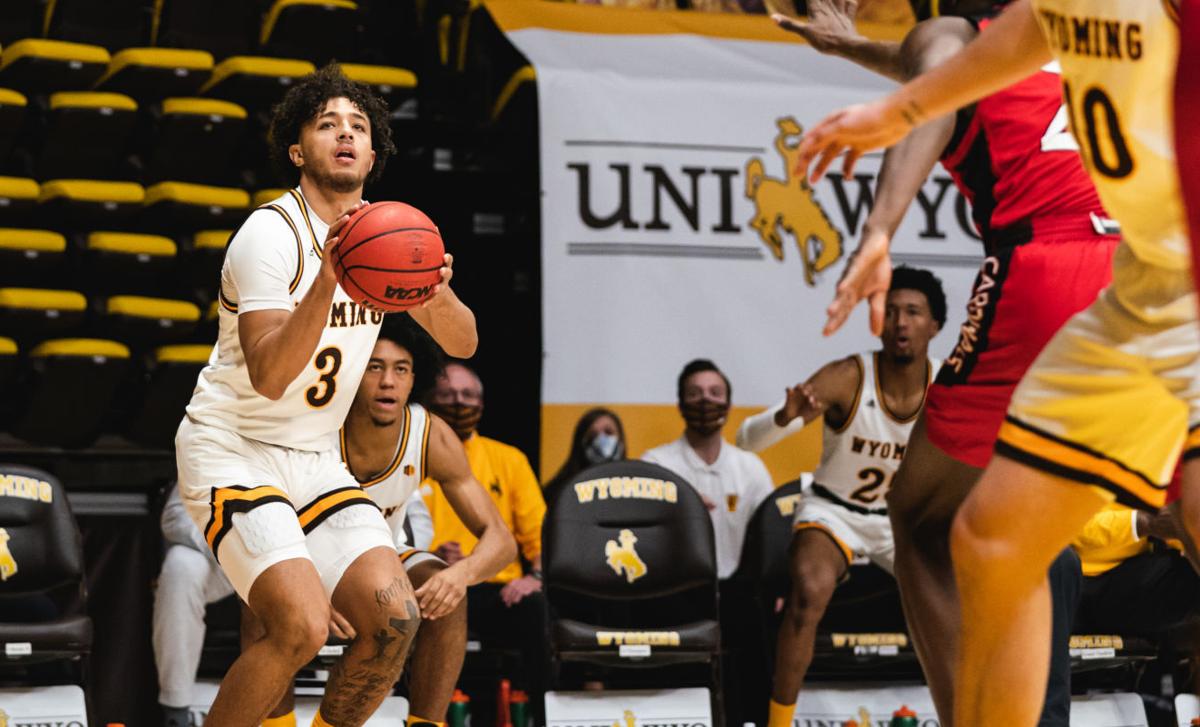 LARAMIE — Wyoming sophomore guard Kwane Marble II is leaving the Cowboys' men's basketball program.
Marble, who started 13 games for UW this season, announced Sunday he has entered the transfer portal. Athletes have the option of withdrawing their name from the portal and returning to their current school if the move is mutually agreed upon, but Marble indicated in a post on his social media accounts that he intends to spend his final years of eligibility elsewhere.
"I would like to thank (UW) coach (Jeff) Linder along with his coaching staff and supporting athletic staff for giving me the opportunity to become a better player and person throughout my time here," part of Marble's post read. "I'd especially like to thank my teammates for all of the special times we've shared as well as the brotherhood bond we've created. The memories we have made will forever live within me.
"With that being said, I have decided to enter the transfer portal and explore my options for the future. Thank you Cowboy Nation. You will forever hold a special place in my heart."
Marble, who was initially recruited to UW by former coach Allen Edwards, played in 50 games with 24 starts in his two seasons with the Cowboys. The Denver native played in 23 games this season after missing the first two because of COVID-19 protocols, averaging 9.5 points and 4.1 rebounds.
Marble shot 45.6% from the field and 30.6% from 3-point range this season, but he wasn't much of a factor for UW in the Mountain West Tournament. He combined for seven points and two rebounds in the Cowboys' two tournament games and logged just 10 minutes off the bench in UW's season-ending loss to San Diego State.
The 6-foot-6, 195-pounder shared minutes with fellow guards Hunter Maldonado, Kenny Foster, Drake Jeffries and Xavier DuSell off the ball, a spot that's getting crowded on the Cowboys' roster. DuSell, who averaged 9.7 points as a true freshman, moved into the starting lineup for the final 10 games.
Barring any others transfers, all of them will be back next season. UW is also adding two more guards to the mix next season in incoming freshman Ben Bowen, who could also play the point, and Utah transfer Brendan Wenzel.
Marble's impending departure puts the Cowboys at 12 scholarship players for the 2021-22 season, one less than the 13-scholarship limit implemented by the NCAA. UW could give the last available scholarship to a walk-on, sign another player in its 2021 recruiting class or save the scholarship for a future recruiting class.
Follow UW athletics beat writer Davis Potter on Twitter at @DavisEPotter.