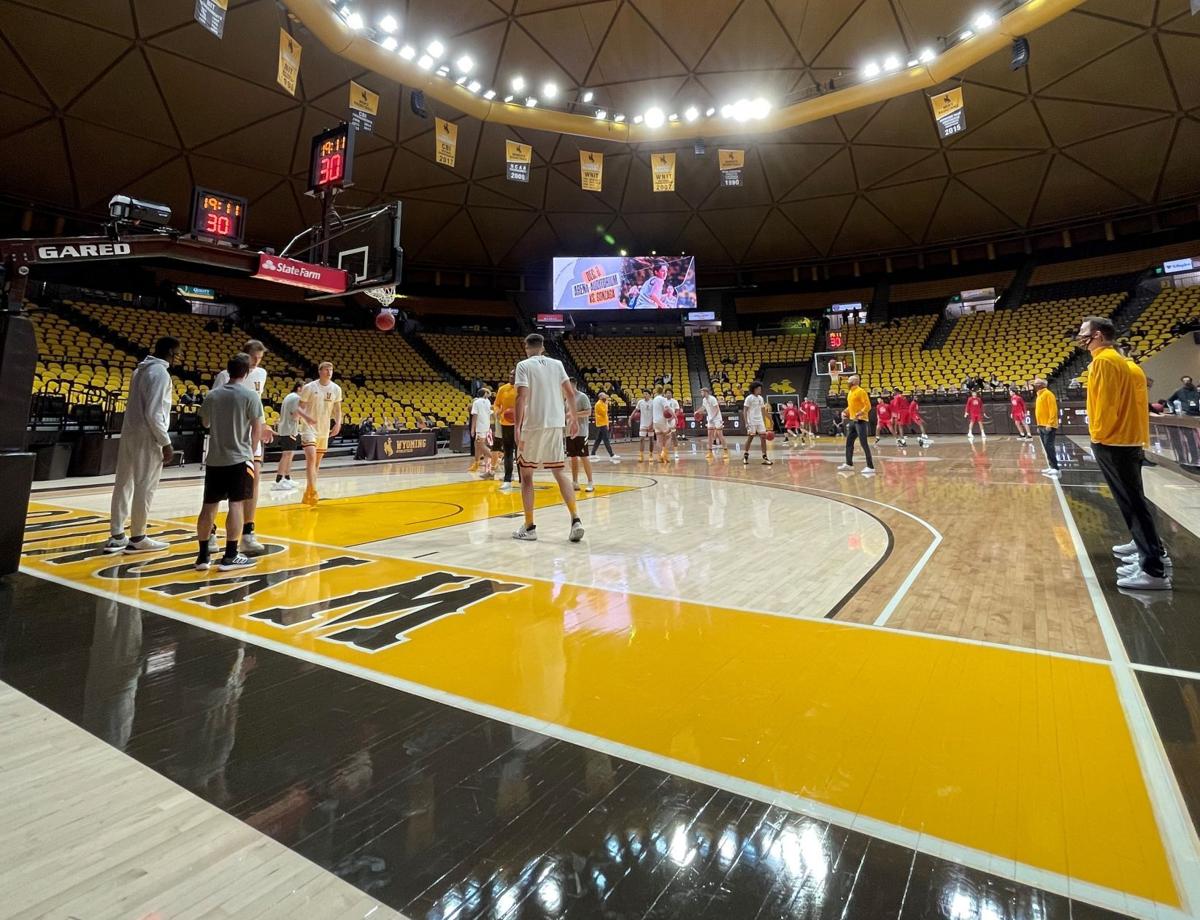 LARAMIE — Wyoming's men's basketball team has filled its final scholarship with a junior college All-American.
Deng Dut has signed with the Cowboys, UW coach Jeff Linder announced Friday. A 6-foot-4 point guard, Dut played his freshman season at the College of Southern Idaho, where he averaged 14.7 points, 5.4 rebounds and 5.1 assists per game en route to National Junior College Athletic Association first-team All-America honors.
A native of Melbourne, Australia, Dut was also named the Region 18 Player of the Year after shooting 51% from the field and 48% from 3-point range. He led the Scenic West Athletic Conference in field-goal percentage, 3-point percentage and assist-to-turnover ratio.
Dut is the first junior college All-American to ink with UW since another Australian, Nathan Sobey, who played for UW from 2012-14.
Dut, who has three years of eligibility remaining, is the fourth addition to the Cowboys' 2021 recruiting class, joining high school signees Ben Bowen, Nate Barnhart and Noah Reynolds.
"We're thrilled to have Deng join the Cowboy basketball family," Linder said in a statement. "Deng comes to us as a highly experienced and accomplished player from one of the best programs in the nation. Over the course of his career at the College of Southern Idaho, Deng has logged exceptional shooting percentages and been one of the NJCAA's leaders in assists and assist to turnover ratio.
"He is a dynamic and efficient guard who is highly committed to winning. We look forward to having Deng's character and ability in Laramie for the next several years."
Dut and Reynolds can both play the point, filling a need on the roster following Marcus Williams' departure for Texas A&M. Assuming no other players on the current roster transfer out of the program, Dut's signing puts UW at the 13-scholarship limit for the 2021-22 season.
Dut originally signed with Portland following his one season in junior college but was recently released from his National Letter of Intent there.
Follow UW athletics beat writer Davis Potter on Twitter at @DavisEPotter.