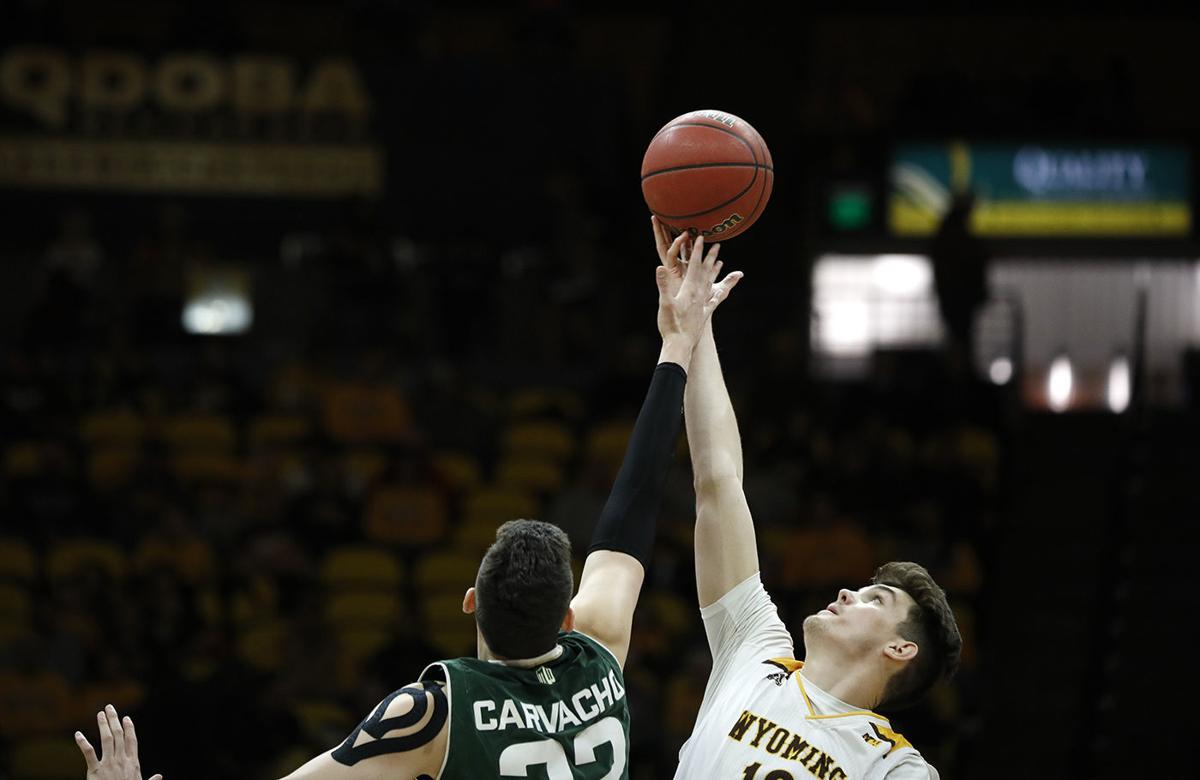 LARAMIE — Wyoming's men's basketball program has added more games to its non-conference schedule for the upcoming season, including the season opener.
The Cowboys are slated to open the 2020-21 season against Colorado Christian on Nov. 10 at the Arena-Auditorium, according to game contracts obtained by the Star-Tribune through an open records request. UW will pay Colorado Christian $9,000 to make the trip to Laramie, according to the game's contract.
UW is also scheduled to host Southeastern Louisiana on Nov. 13 and Jackson State on Dec. 1. Those games are in addition to previously scheduled trips to Utah Valley State (Dec. 12) and Cal State Fullerton. The matchup with Utah Valley State is the second game of a two-for-one deal between the schools while the game with Cal State Fullerton will conclude a home-and-home series that started last season.
A date for the Fullerton game has not yet been set, according to the contractual agreement.
The most high-profile game on UW's non-conference schedule to this point is a Nov. 20 trip to Pac-12 member Arizona, which will pay UW a financial guarantee of $90,000 if the game is played. UW athletic director Tom Burman told the Star-Tribune in June that UW is trying to schedule another buy game against a high-major opponent, though those types of games are in higher demand than usual among mid-major programs given the financial impact of the ongoing coronavirus outbreak.
Of course, any of those games being played will depend on whether the pandemic affects college basketball the way it's already starting to impact the upcoming college football season. The Big Ten and Pac-12 conferences have already announced their football teams will play a conference-only schedule if there's a season this fall, a decision that has removed Utah from UW's football schedule.
Schools are including language in their contractual agreements to protect against unforeseeable circumstances should the pandemic wipe out games this coming season. For example, according to Arizona's game contract with UW, if either team is unable to play the game because of travel restrictions or a delay, cancellation or modification of the 2020-21 season by the Pac-12, Mountain West, NCAA or a "local, state, regional or federal order that would impact the ability of either team to travel (in the case of Wyoming), host (in the case of Arizona) or play the game," then the teams will make a "good-faith effort" to reschedule.
If the game can't be reasonably rescheduled, the contract would be terminated.
Follow UW athletics beat writer Davis Potter on Twitter at @DavisEPotter.