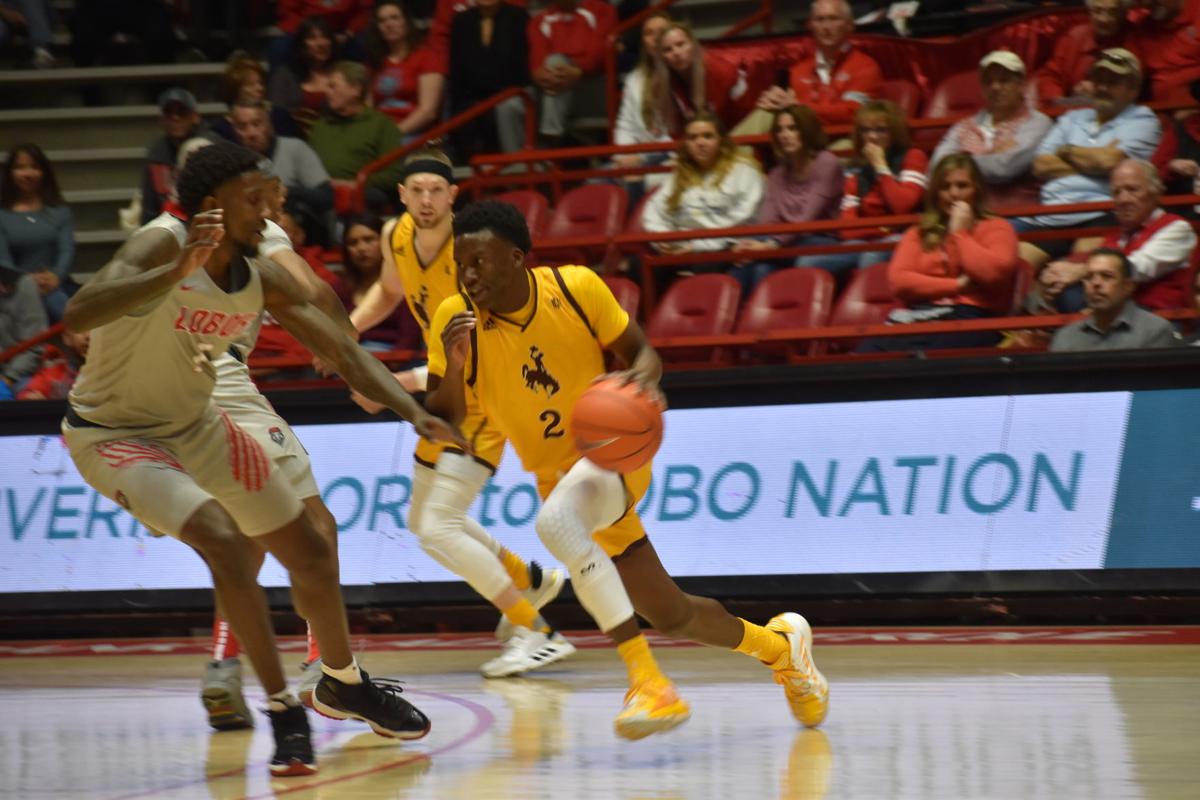 Wyoming's shorthanded rotation was no match for New Mexico on Saturday.
Hunter Maldonado scored 21 points while Kwane Marble II finished with 17 points, but the Cowboys trailed for all but 33 seconds in a 97-68 loss to UNM at The Pit in Albuquerque. It's the most points allowed by UW since a 119-114 loss to UNM on Feb. 20, 2018.
T.J. Taylor added 10 points and six rebounds for the Cowboys. Corey Manigault led three 20-point Lobos with 28 points and nine rebounds while Zane Martin and Vance Jackson added 23 and 20 points, respectively, for UNM, which swept the season series after also winning the teams' first meeting on Dec. 7 in Laramie.
You have free articles remaining.
UW trailed 40-29 at the half but used an 8-0 spurt to trim the Lobos' lead to 48-41 with 15:47 left. But UNM, which shot 50.7 percent from the field and sank 12 3s, responded with a 26-9 run to take control for good.
The Cowboys shot 42.9 percent from the floor while giving up a lot of size on the interior in its second straight game without forward Hunter Thompson (mono). The teams shot nearly identical percentages in the first 20 minutes (38.5 for UW, 38.3 for UNM), but the Lobos pulled down eight offensive rebounds and scored 14 second-chance points to take the 11-point lead into the half.
The Lobos outrebounded the Cowboys a whopping 46-27. Thirteen of those boards came on the offensive end as UNM finished with 18 second-chance points to UW's six.
Maldonado also led UW with nine rebounds and six assists, but the Cowboys shot just 19 percent from beyond the arc (4 of 21) and committed 13 turnovers leading to 12 more points for the Lobos. UNM also outscored UW 19-7 in bench points.
UW will get a week off before returning to the Arena-Auditorium next Saturday to take on rival Colorado State. The Rams won the season's first matchup, 72-61, on Jan. 4 at Moby Arena.