Join us each week for the Pokescast, a podcast about University of Wyoming athletics brought to you by the Star-Tribune.
Vitulova led the Cowgirls in scoring and rebounding this season.
Erjavec started 51 games for the Cowgirls the last two seasons.
Loss snapped the Cowgirls' six-game winning streak.
Cowgirls will face Boise State in semifinals late Tuesday.
Cowgirls advanced to the championship game last year before falling to Boise State.
Sophomore Vitulova is named to 2nd team; Vaifanua is named to All-Freshman team.
2020 Mountain West Women's Basketball Championship scores
Cowgirls enter Mountain West Tournament with a five-game winning streak.
LARAMIE — Gerald Mattinson won't be sweating any more than usual as he coaches his team this week.
Cowgirls enter final week of regular season tied for third in Mountain West standings.
The Wyoming women's basketball team outscored Air Force 22-8 in the second quarter to take control on its way to a 68-52 victory Saturday at t…
Cowgirls are 28-0 all-time against the Falcons in Laramie.
Five players scored in double figures and the Wyoming women's basketball team cruised to a 64-45 victory over Utah State on Wednesday at the A…
With just four games remaining in the regular season, the Wyoming women's basketball team has a chance to finish second in the Mountain West.
The Wyoming women's basketball team jumped out to a 9-2 lead after the first quarter and held on for a 43-40 victory over Border War rival Col…
The Wyoming women's basketball team will be looking to snap a two-game losing skid when it travels south to take on Border War rival Colorado …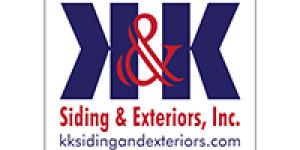 K & K Siding and Exterior Inc.
The University of Wyoming women's basketball team dropped their second game in a row, losing 74-71 in overtime to New Mexico on Saturday at th…
Cowgirls had their three-game winning streak snapped on Wednesday.
Broncs jumped out to 21-9 lead and Cowgirls never recovered.
Cowgirls face Broncos on the road Wednesday.
Cowgirls continue to use defense-first approach under first-year coach Gerald Mattinson.