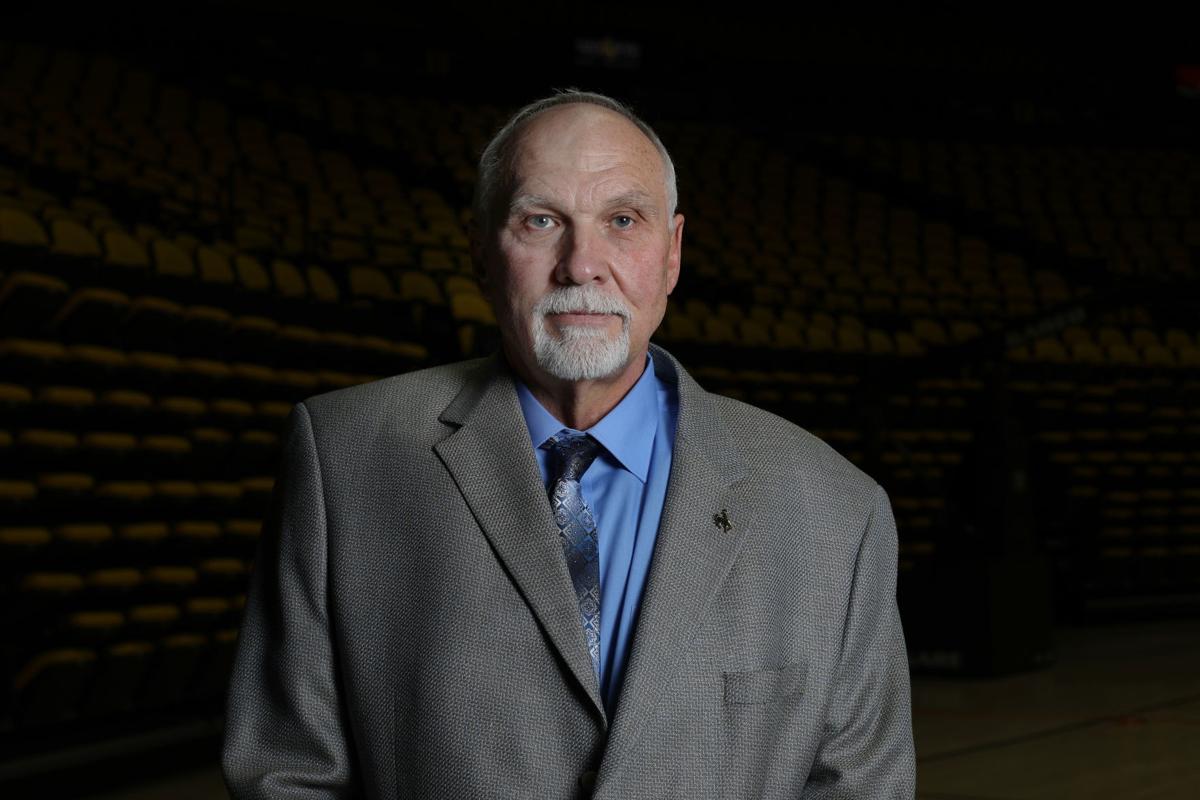 Through the initial practices of the 2019-20 season, the Wyoming Cowgirls quickly discovered this year is a learning experience for nearly every one involved.
The Cowgirls achieved previously untouched success of a Mountain West Conference Championship appearance in March. That gives this year's team a baseline for success. But that team's two leading scorers graduated and the program's winningest head coach announced his departure since season's end. So the Cowgirls enter this season into the great unknown, albeit driven to surpass last year's bittersweet ending.
New head coach Gerald Mattinson hasn't addressed the past with this year's team despite being familiar with it. He spent the past 16 years on the Wyoming bench, including the past 13 as associate head coach. He promptly took over as head coach following Joe Legerski's retirement, becoming the program's seventh head coach in the process. So he's well aware of where the program's been.
"I know the history of this program and I'm proud to have been part of this history but what we have to understand going forward is that this is a new group," Mattinson said. "What we do is going to be a little bit different. With leadership, everybody's got a new role. Including Taylor (Rusk). She's a senior now and she's never been that leader that's said, 'I'll take you in and I'll lead you, I'll bring you forward.'
"She has to be that now. And that's not something that happens overnight. Karla (Erjavec) is stepping forward to be one of those leaders. We're going to have to find a few more of them."
Rusk has been eyed as the predominant leader of this team. She's the top returning scorer and started in all 34 games last year. She shot .438 from the field and .323 from behind the arc. She's accepted her added responsibility and has already exercised her leadership starting at practice.
"Having played for the last three years, just taking that role on and not having the classes above me, means we have to keep the intensity at practice every day and the people that have played need to keep stepping up," Rusk said. "It's a group effort."
You have free articles remaining.
The Cowgirls already know they'll have to rely on unconventional leadership. Sophomore Erjavec, a member of the Mountain West All-Freshman Team last year, set a school record for assists in a freshman season with 124.
She spent some time over the summer back in her native Croatia, playing on the U20 National Team. That helped develop her game even more, but her largest growth has come with already having made the adjustment to a new culture.
"Last year was a transitional year for me," Erjavec said. "I learned a lot of new stuff, a lot of new things happened last year, now I feel like I know how things are going and what I need to expect or work on. So it's a lot easier than last year."
In addition to reliable returners, Mattinson has called on unproven Cowgirls to step forward. That could come from players like Alba Sanchez Ramos or from a large group of newcomers: Natrona County graduate and Casper College transfer Jaye Johnson, Southeast graduate and Eastern Wyoming College transfer Emily Buchanan, Worland native and current sophomore Tommi Olson, or freshmen Wyomingites McKinley Bradshaw (Lyman) and Paige Powell (Encampment/Cody). There's also Selale Kepenc, who redshirted last year due to injury.
Those newcomers have struggled at times picking up the pace of the Division I game but they've competed constantly, which has come as an encouraging sign.
"We've competed every day, that's a plus," Mattinson said. "The message to our kids is to compete. Sometimes that's the hard thing to get them to do. They come in, they compete, they give us their all every practice and so right now that's the big thing."
Expectations? There really isn't any besides improvement. It's a learning season. Aspirations, however? It remains the next step.
"Always a championship," Rusk said. "I know we're young, but I want it. And the rest of the team wants it. Just got to keep those goals high always."
Follow sports reporter Brady Oltmans on Twitter @BradyOltmans