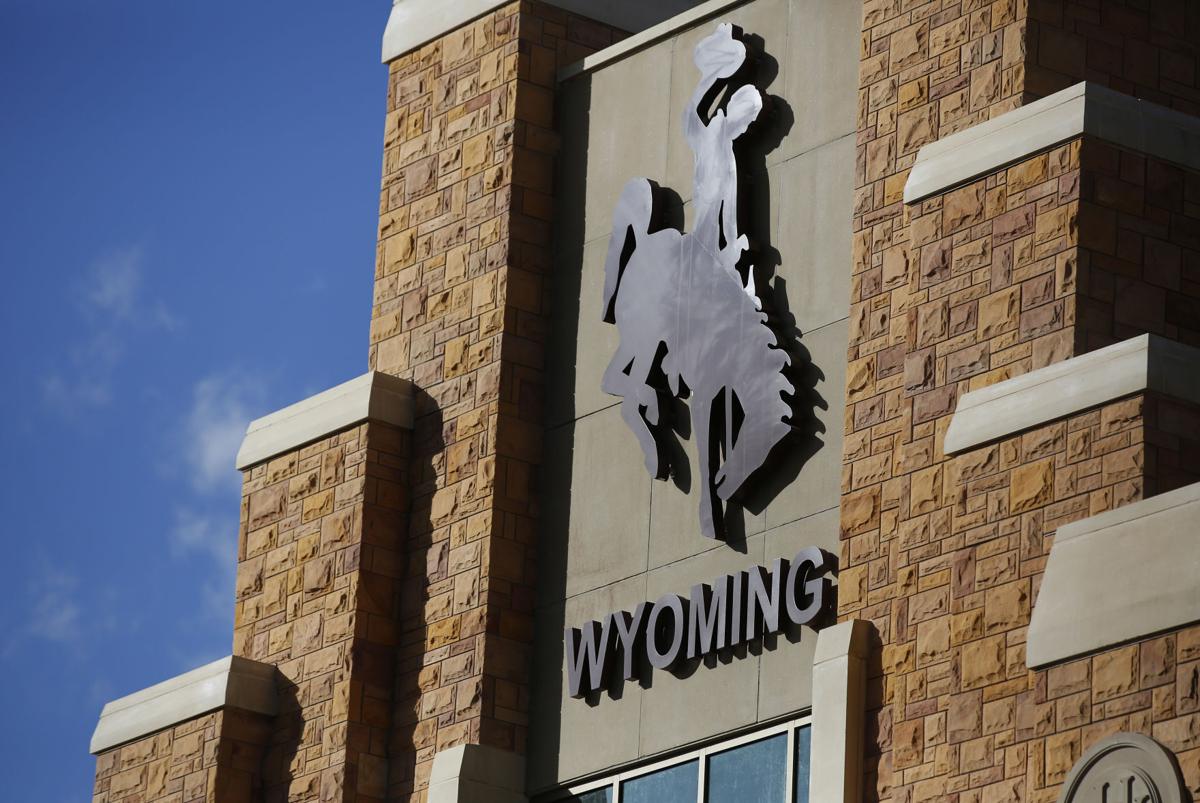 LARAMIE — The University of Wyoming has tested roughly 270 student-athletes and athletic department employees for the novel coronavirus, and all of the results have come back negative.
UW athletic director Tom Burman told the Star-Tribune on Thursday the department's testing still hasn't produced a positive case of COVID-19. So far, approximately 225 student-athletes and 35 staffers, including coaches, have been tested, Burman said, as the school continues to phase its student-athletes back onto campus.
"From that perspective, things are good," Burman said in a phone interview. "We had a few kids who've had some symptoms. We were worried, and we retested them. But they came back negative. Once you get one, it's going to take some work to get the numbers down."
UW began bringing its student-athletes, including football players, back to campus the first week of June for voluntary workouts. The school announced then that there were no positive results among 166 athletes and staffers that had been tested.
Burman said every football player and all but one men's basketball player are back on campus in addition to volleyball, soccer and some women's basketball players. Football, volleyball, soccer and cross country are all fall sports.
The lack of positive test results to this point is notable given some college football programs, including Kansas State, Kansas, Ohio State, Maryland and fellow Mountain West member Boise State, have temporarily suspended team workouts amid a rash of positive tests either within the team or on campus. Boise State, which confirmed last month that multiple student-athletes had tested positive for COVID-19 but didn't reveal which sports they played, has resumed workouts.
Monday was the first day college football teams could begin holding up to eight hours of mandatory activities (weight training, conditioning and film review) each week as part of the sport's summer and preseason model recently approved by the NCAA, but Burman said UW's workouts remain voluntary for now.
"But that's ending soon," Burman said. "I don't know the exact date, but it will go to mandatory (workouts) soon."
UW is scheduled to open the 2020 football season on Sept. 5 against Weber State at War Memorial Stadium, though the question of whether there will be a season at all this fall continues to linger as COVID-19 cases continue to spike nationwide. The Cowboys have already had one game — Utah, scheduled for Sept. 19 — get canceled after the Pac-12 announced its member schools would only play conference games this season.
Follow UW athletics beat writer Davis Potter on Twitter at @DavisEPotter.
Concerned about COVID-19?
Sign up now to get the most recent coronavirus headlines and other important local and national news sent to your email inbox daily.